7 of the best luxury Equestrian Brands - Tommy Hilfiger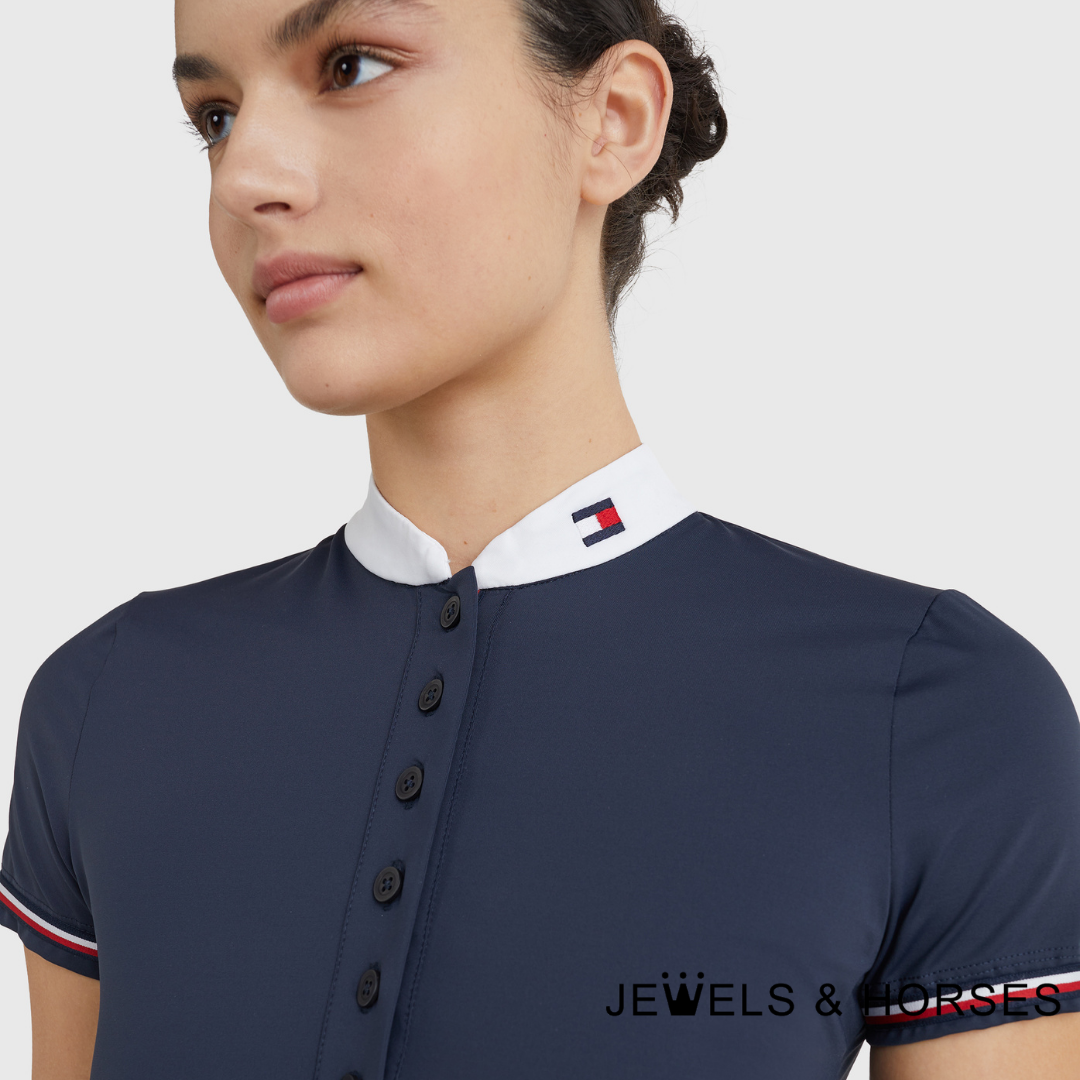 One of the best luxury equestiran brands. When we discovered Tommy Hilfiger were going to be catering to the equestrian community we jumped for joy. 
Luxurious, glamourous and practical, we knew Tommy would be up to our standards. Tommy Hilfiger Equestrian's collection's are created for all equestrian disciplines and performance levels. As soon as you try the products you can see and feel that the materials have been carefully selected and developed to ensure you have the best fit for your needs.
Tommy Hilfiger Style
Tommy's trademark blue, red and white logo is a big part in the design of the collections. Super Stylish & sleek whilst being effortless and comfortable. Tommy don't stop at blue, white and red though, you will always see splashes of colour running through the seasons. 
Tommy Hilfiger Fit
Tommy's breeches have been designed with different body shapes in mind. They offer high and mid waist breeches as well as back pockets/back slit pockets to suit a multitude of figures. They have the options of knee grip or full seat.
Their zip through hoodies tend to fit people with longer arms and torso's best. 
We love Tommy's Show Jackets because of their gorgeous fit. They give a gorgeous silhouette to the rider when competing. 
Functionality 
Tommy Hilfiger know about the high demands in equestrian sports & the clothing needs to perform both in and out of the saddle, in all weathers and even away from the stables.
Tommy have ensured their materials are carefully selected and developed together with leading companies working at the cutting edge of technology and sustainability to ensure you have the best fit for your needs meaning they not only look great but feel it too! It's no surprise we consider them one of the best luxury equestrian brands.