How to choose the best show Jacket for you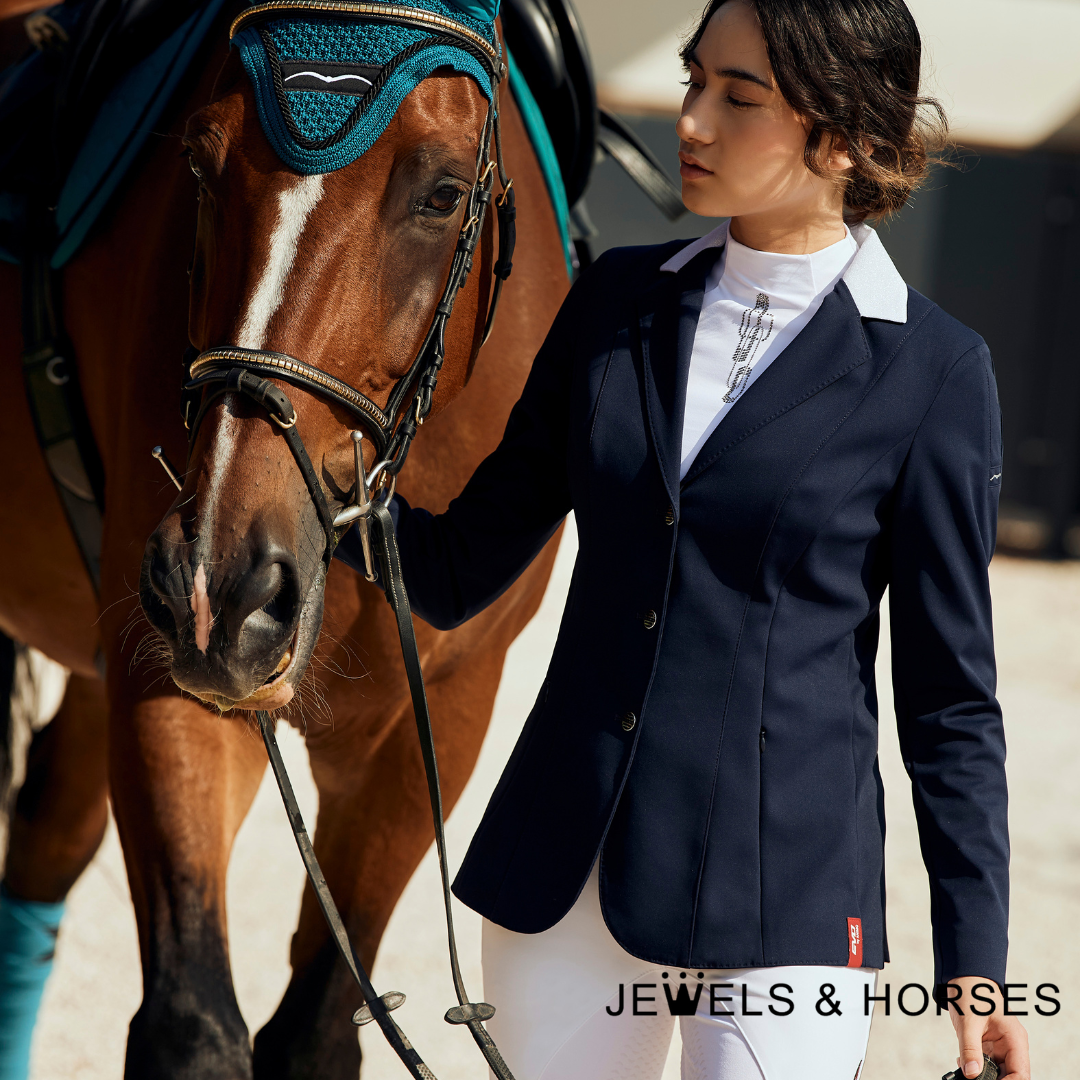 Is it time to invest in a new show jacket for the season ahead?
When customers come in for a show jacket , they tend to know what they are looking for before they even walk through the door! They have planned their whole show outfit, whether this is working with the colour of their horse, Saddlepads, tack, or their helmet & boots. 
This is how we help customers find the perfect show jacket...
What Discipline?
Do you do Dressage, Eventing or Show jumping? Riders tend to prefer a longer in length jacket than Showjumpers who tend to go for a shorter style jacket.
Show Jacket Fit
Making sure the show jacket is fitted in the waist helps give a flattering silhouette when riding - who wouldn't want that! Some people can struggle with the jacket fitting well in the waist but find some brands are slightly shorter in the arm than they need them to be. Try on different brands so you can see what brand or style of jacket works best with your body. 
Wearing the correct fitting underwear
When trying on or wearing your show jacket, we always advise our female customers to wear their best fitting bras. Not wearing a good bra can really affect how good the jacket looks and fits your body. 
Show jacket Bling or no Bling?
Do you prefer something subtle or do you want all the bling you can have! Show jackets come with an unlimited amount of options. Features such as diamante on the collar, wrists and back of Jacket, different Piping colours The list goes on! Animo also offer complete Show Jacket Customisation for anyone who would like a jacket made to their exact requirements.
Show jacket function & material
Showjackets now come in different options to help with the weather conditions so you can perform your best despite the weather! Animo have given customers the option of a waterproof & windresistant competition jacket with their Lugo Jacet which is available in Ombra Blue or Black. Harcour have the most perfect lightweight jacket, Beezy which is great for wearing a jacket on warms sunny days. 
Colour 
Make sure you have checked out the rule book for your discipline before you you look at Show Jackets so you know how adventurous you can be. We love the Kingsland Red Port Royal Jacket, To help you out we have included the links for the rule books for British Dressage, BSJA (British Show jumping Association) & BE (British Eventing).
"In BD competitions, jackets may be of any conservative dark colour providing they are not multi-coloured or boldly striped.  Hacking jackets can be worn from Intro to Advanced Medium level.  In Quest competitions, team colours may be worn as long sleeve shirts/jumpers or jackets." 
"Traditional style tailored hacking/show jackets will now be allowed in all colours, with the only exception being of British Team Colours.
New Style Jackets - Permitted
New styled jackets consisting of one or two base colours with piping in a different colour must be approved by British Showjumping. No other rider can ride in jackets of the same colours which have already been registered and no rider, owner or sponsor may register more than one set of colours."
Intermediate & Below
Jackets may be any single conservative colour in muted tones. Subtle pinstripes, piping and coloured collars are permitted. Tweed should not be brightly coloured or boldly patterned.
Navy jackets with red collar and white piping are reserved solely for British team members.
At advanced; advanced intermediate and intermediate championships, competitors should wear:
Black or dark blue tailcoat