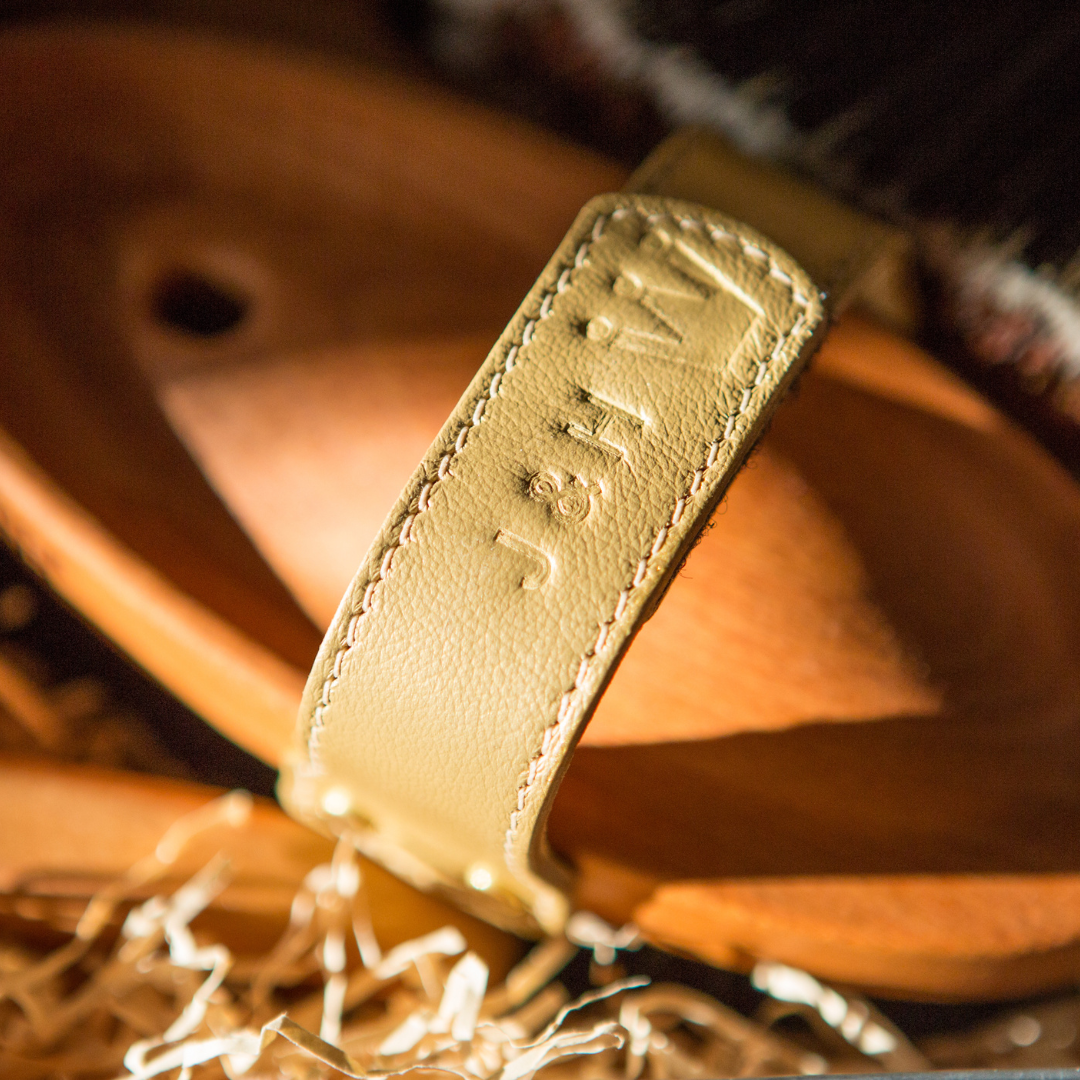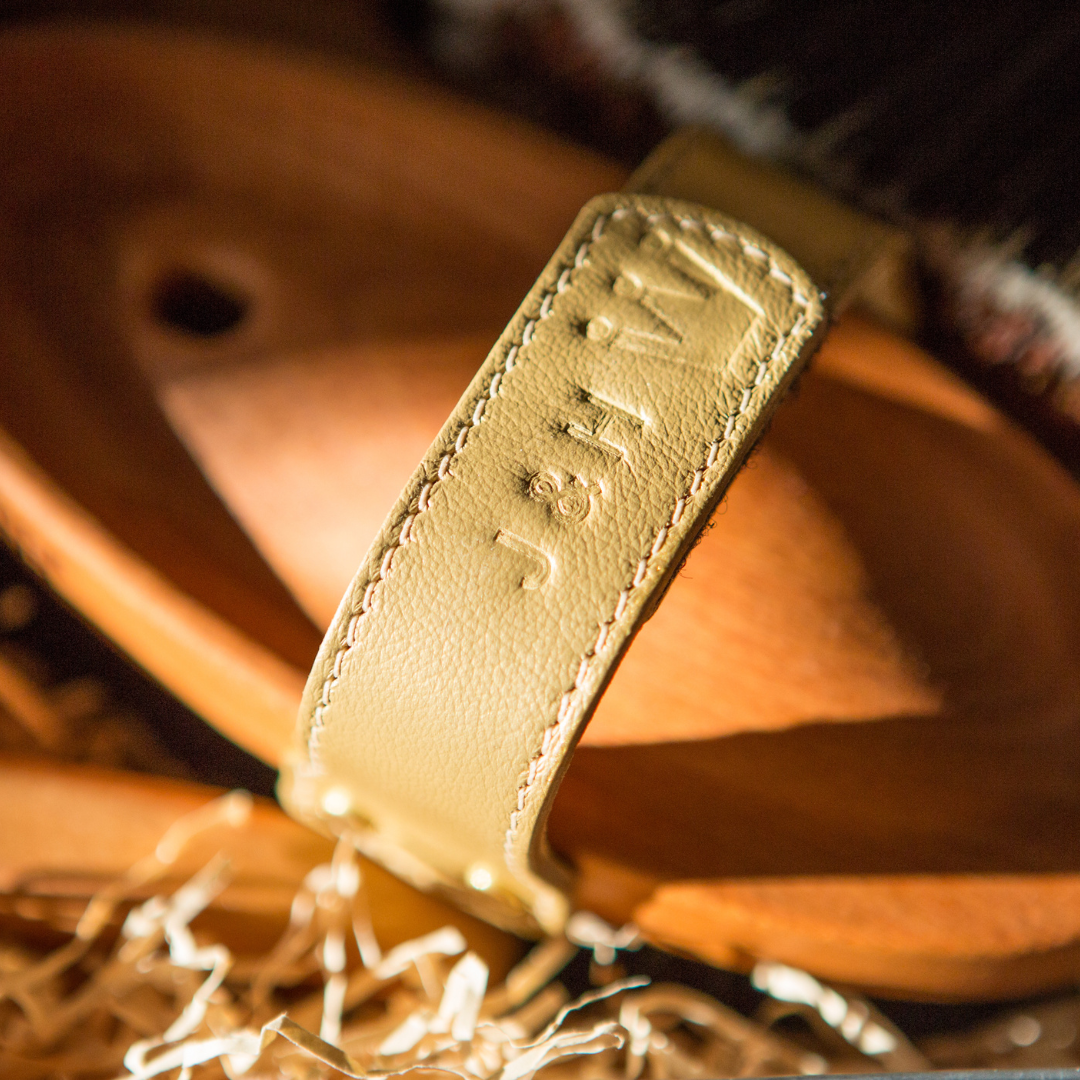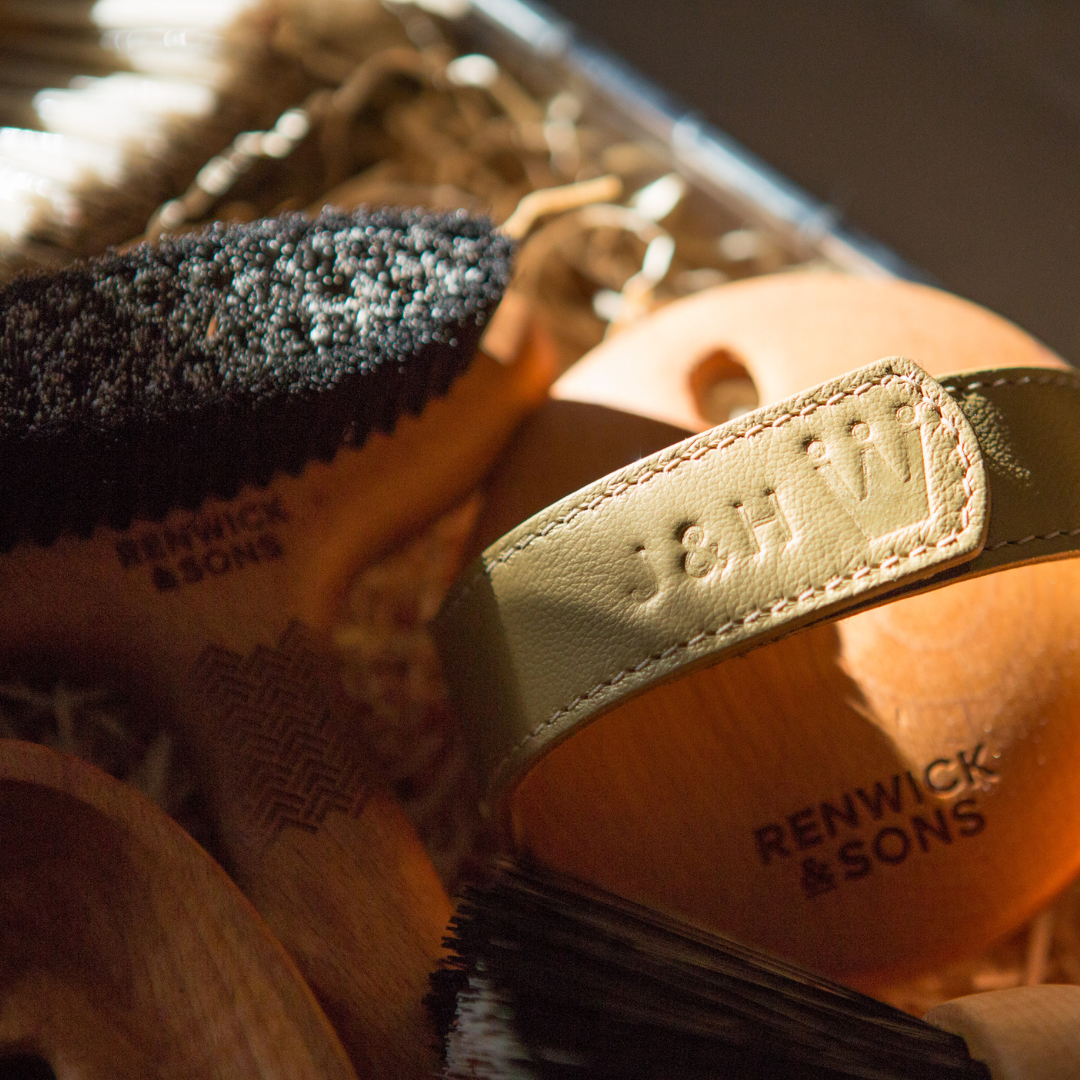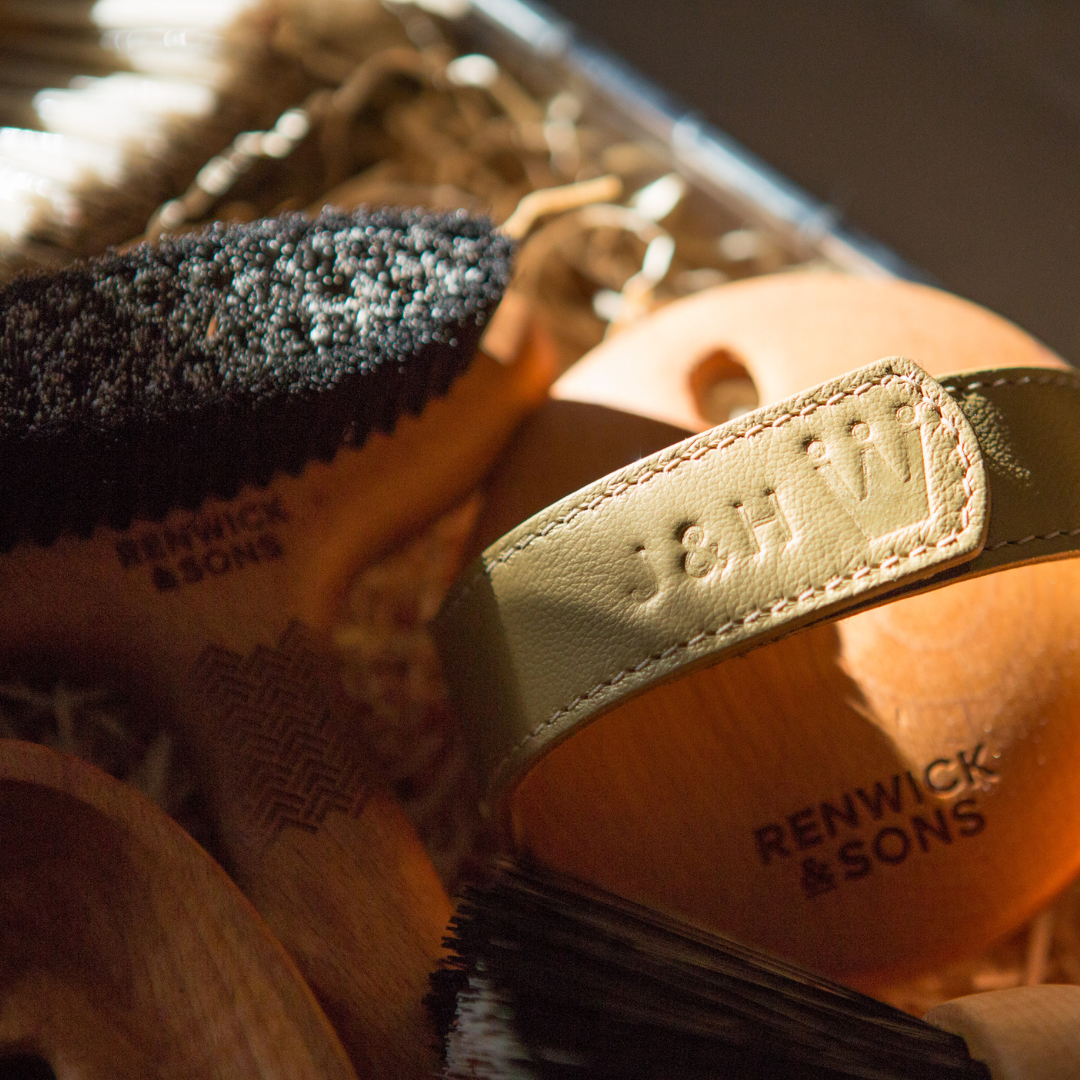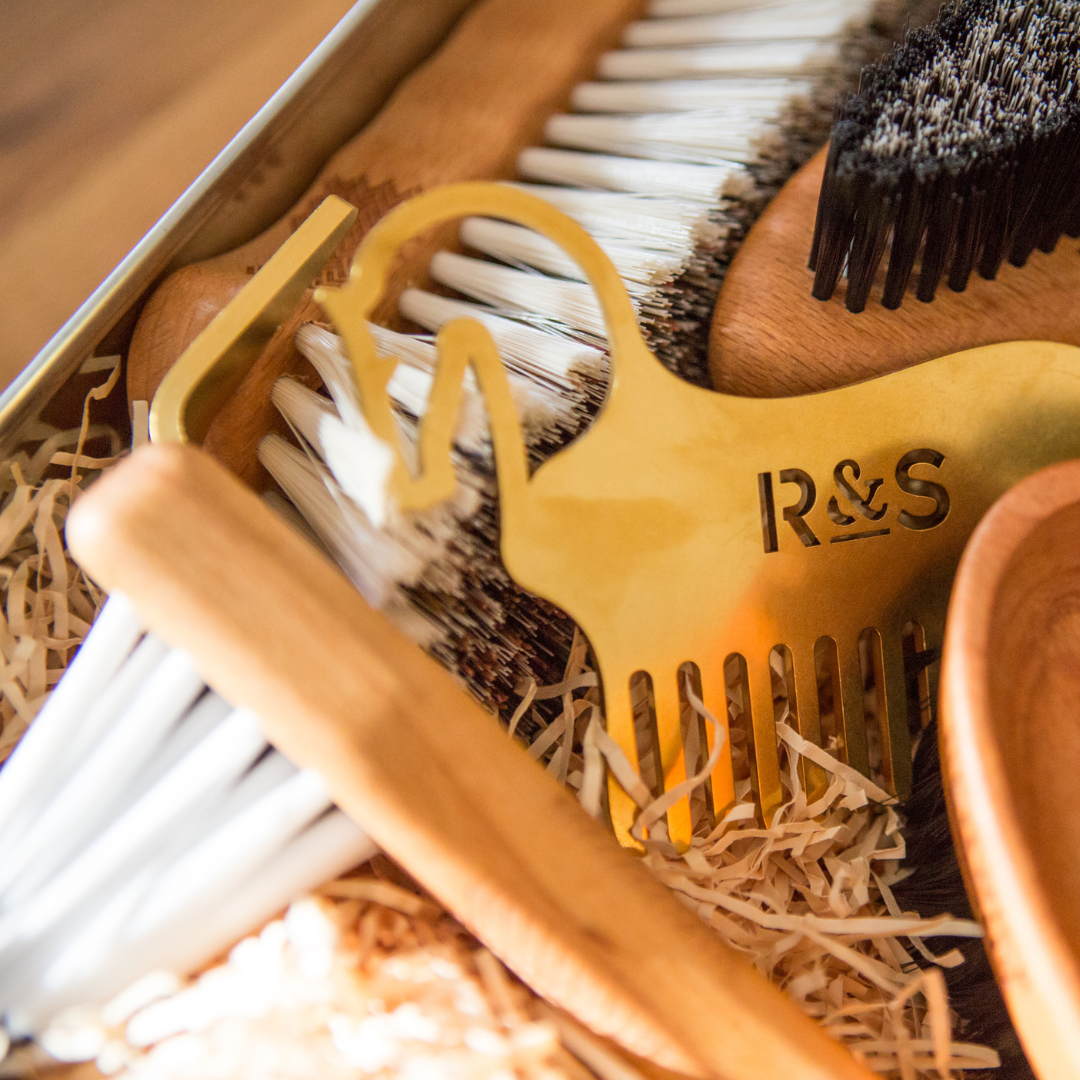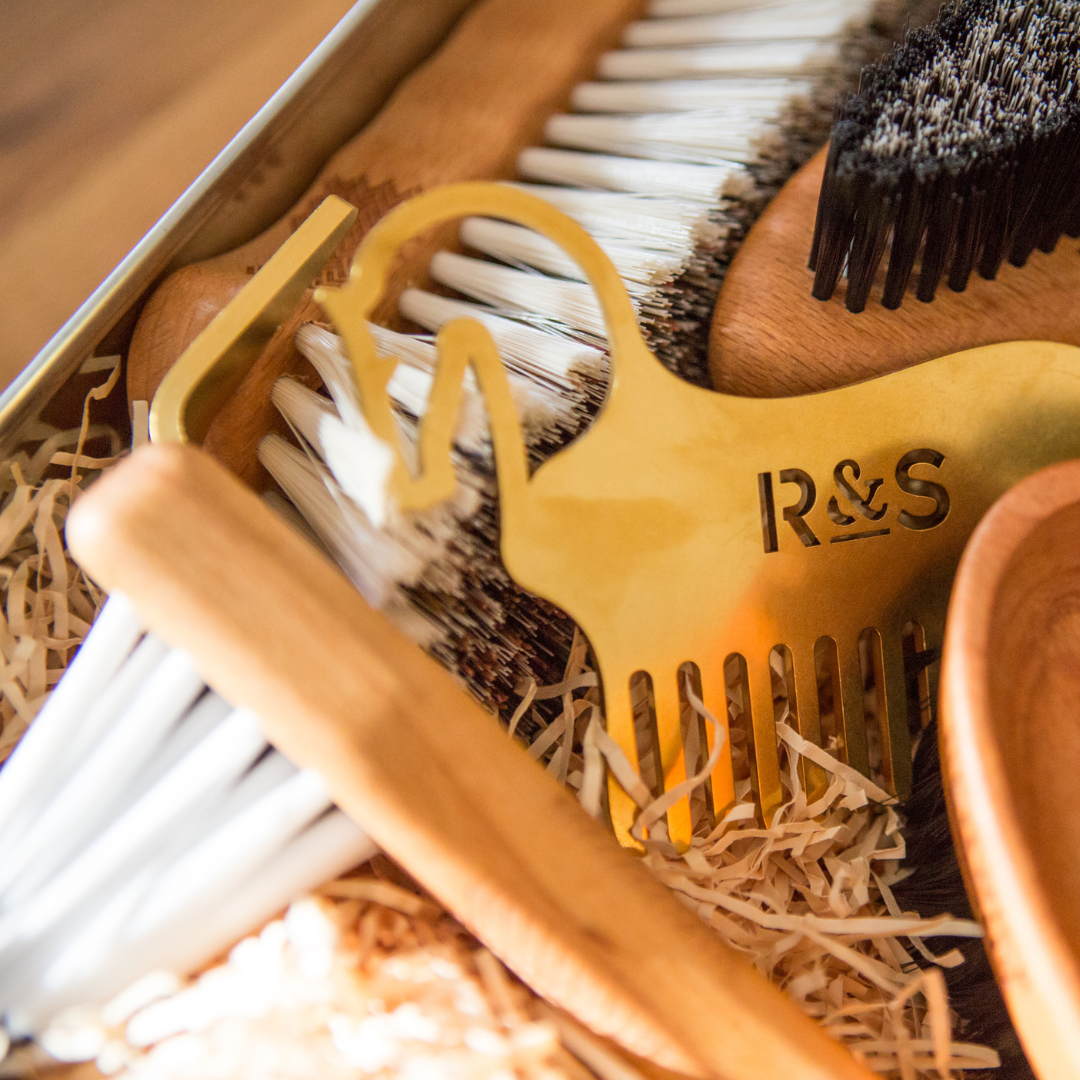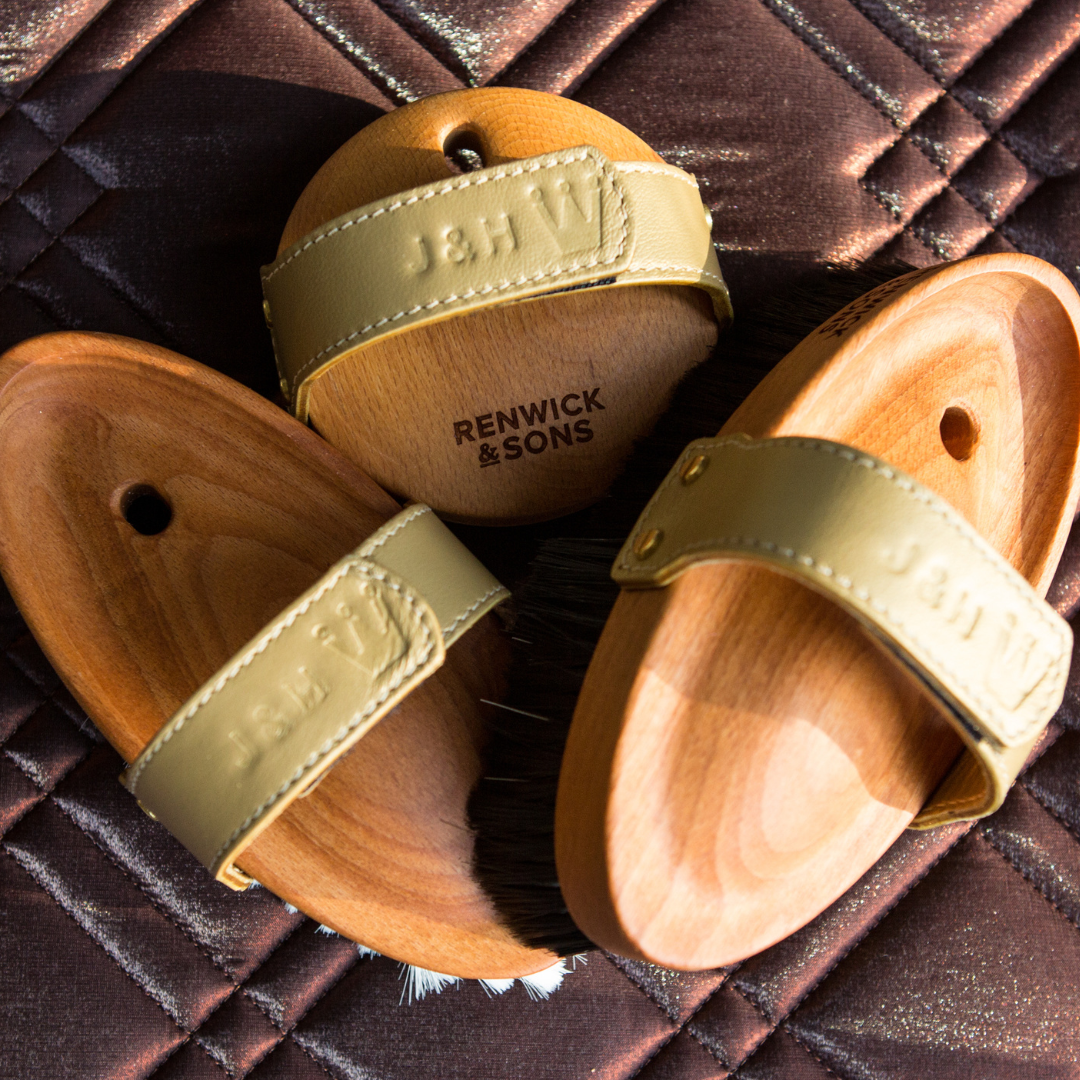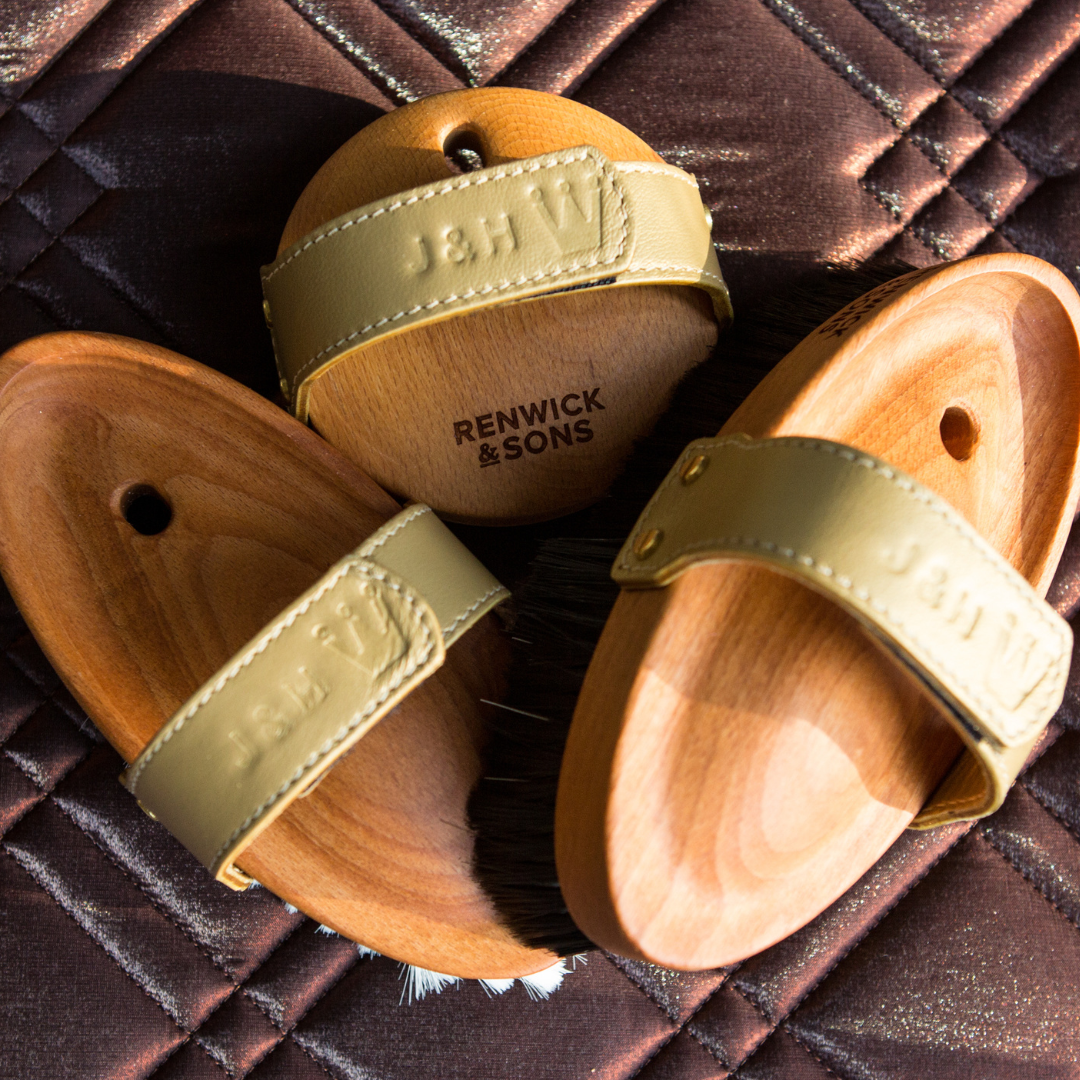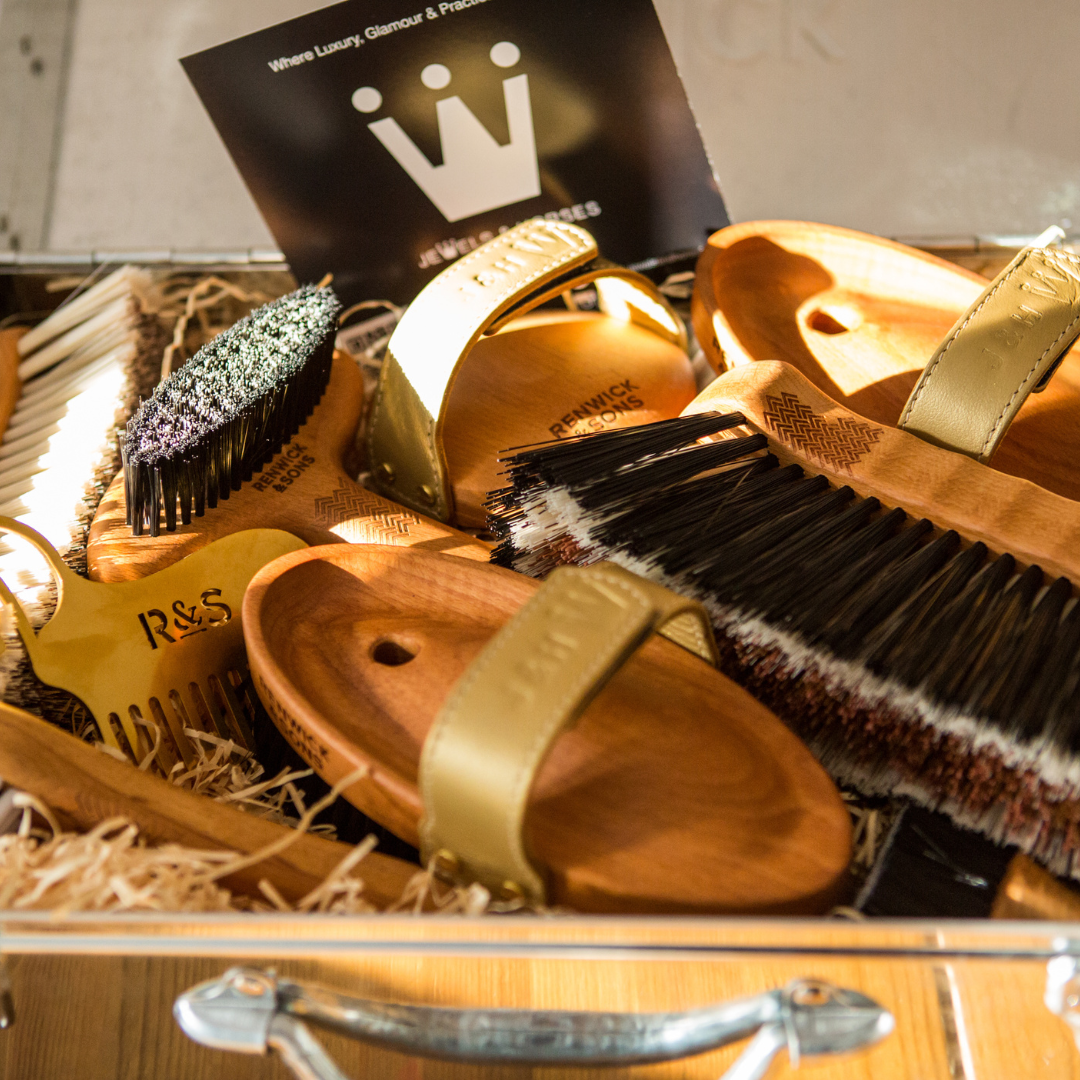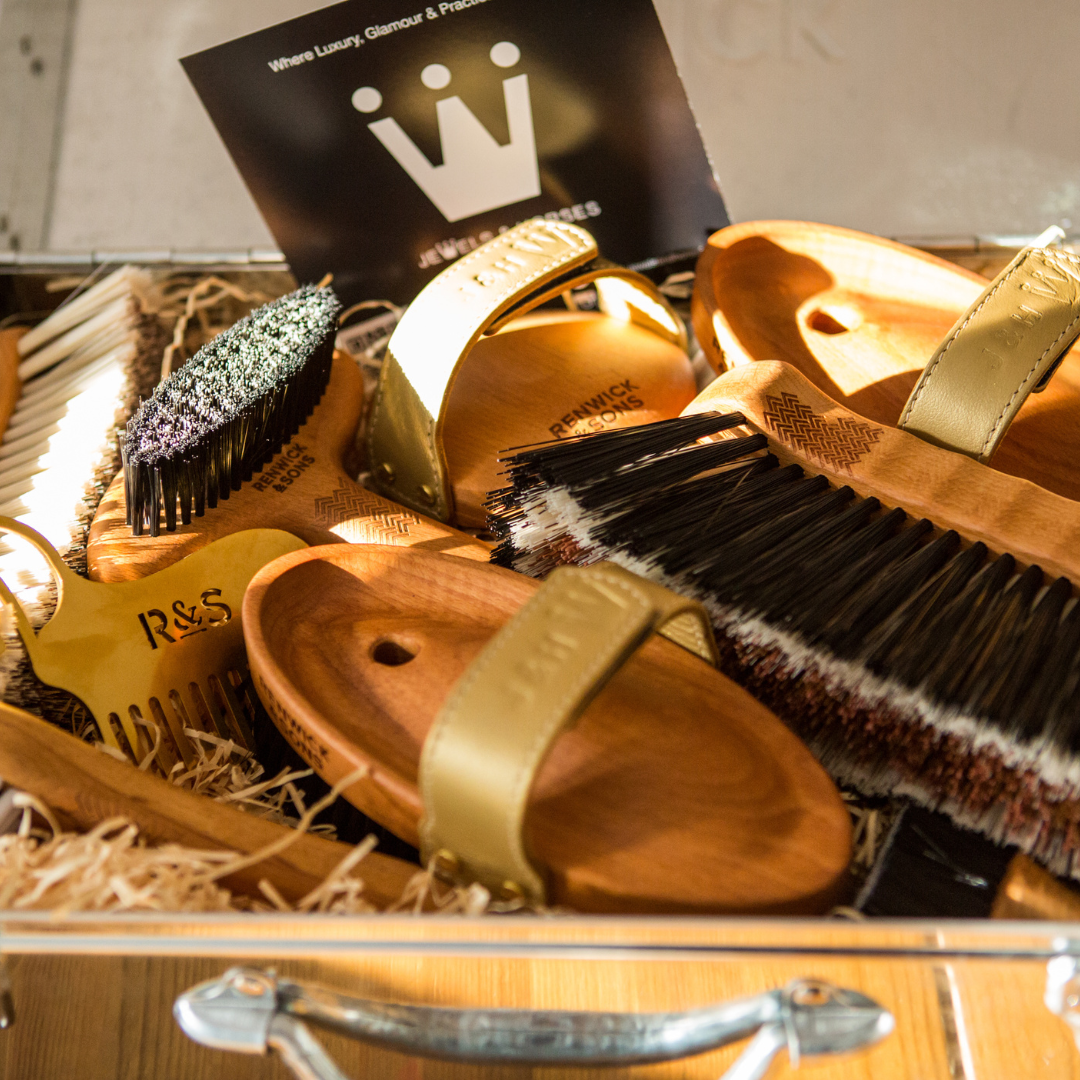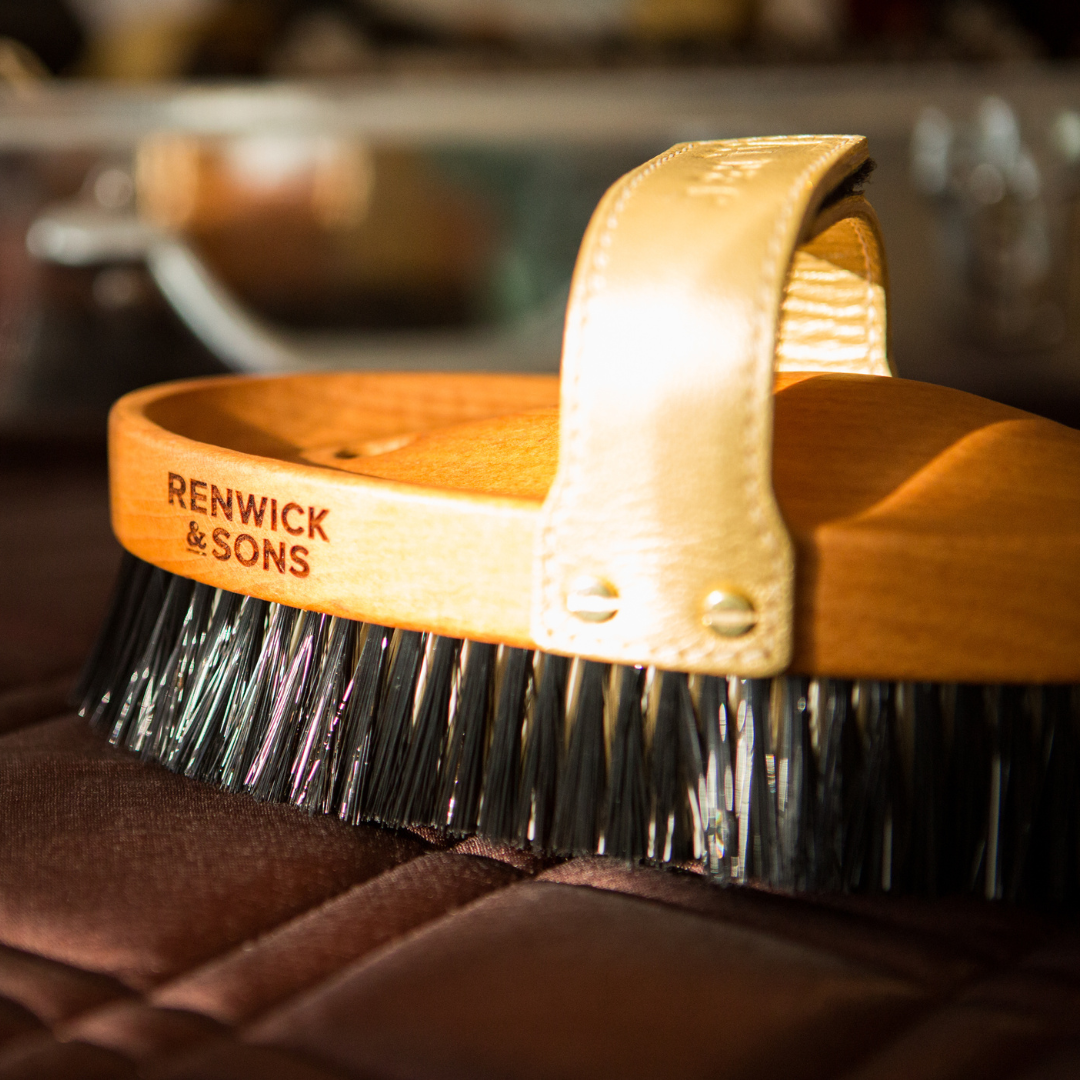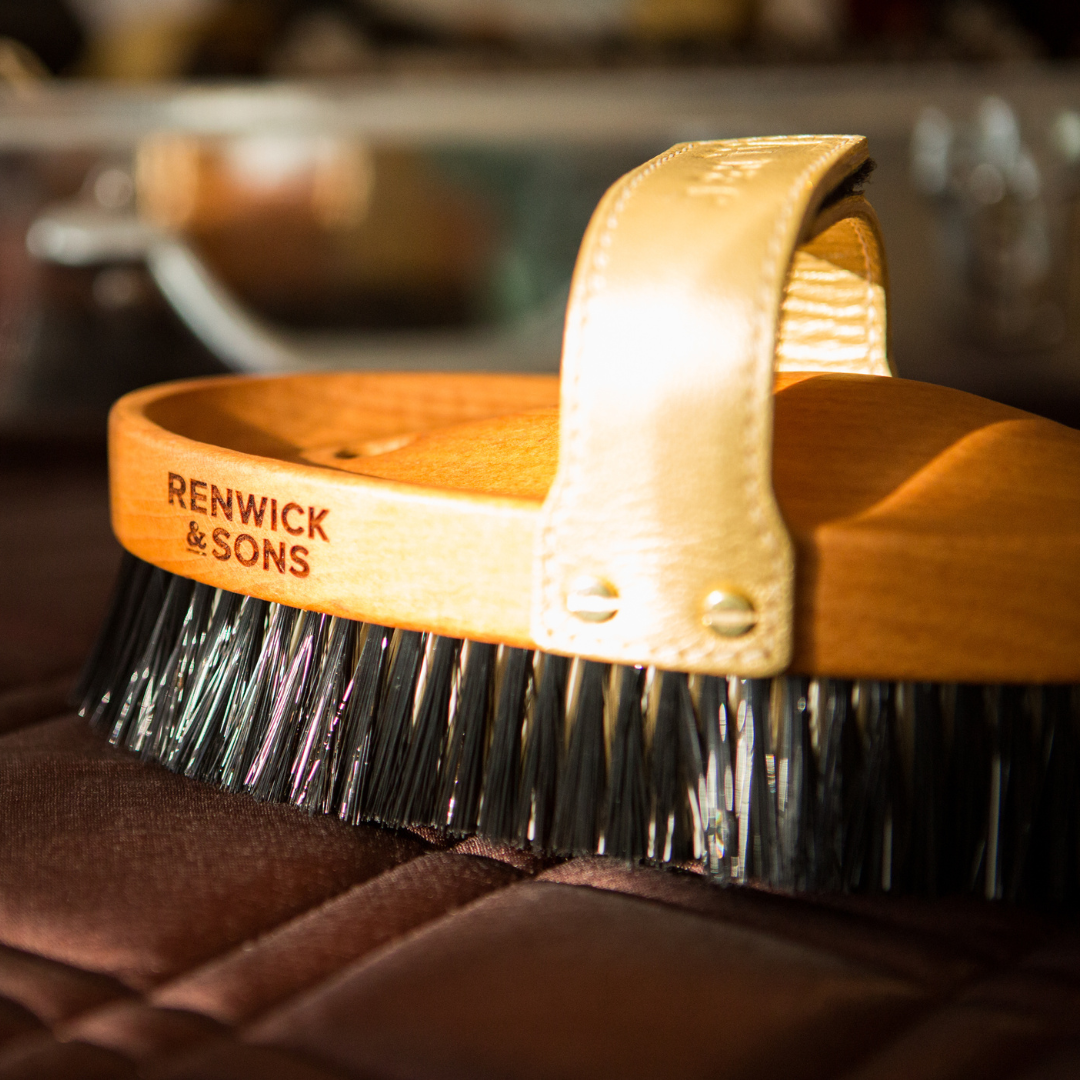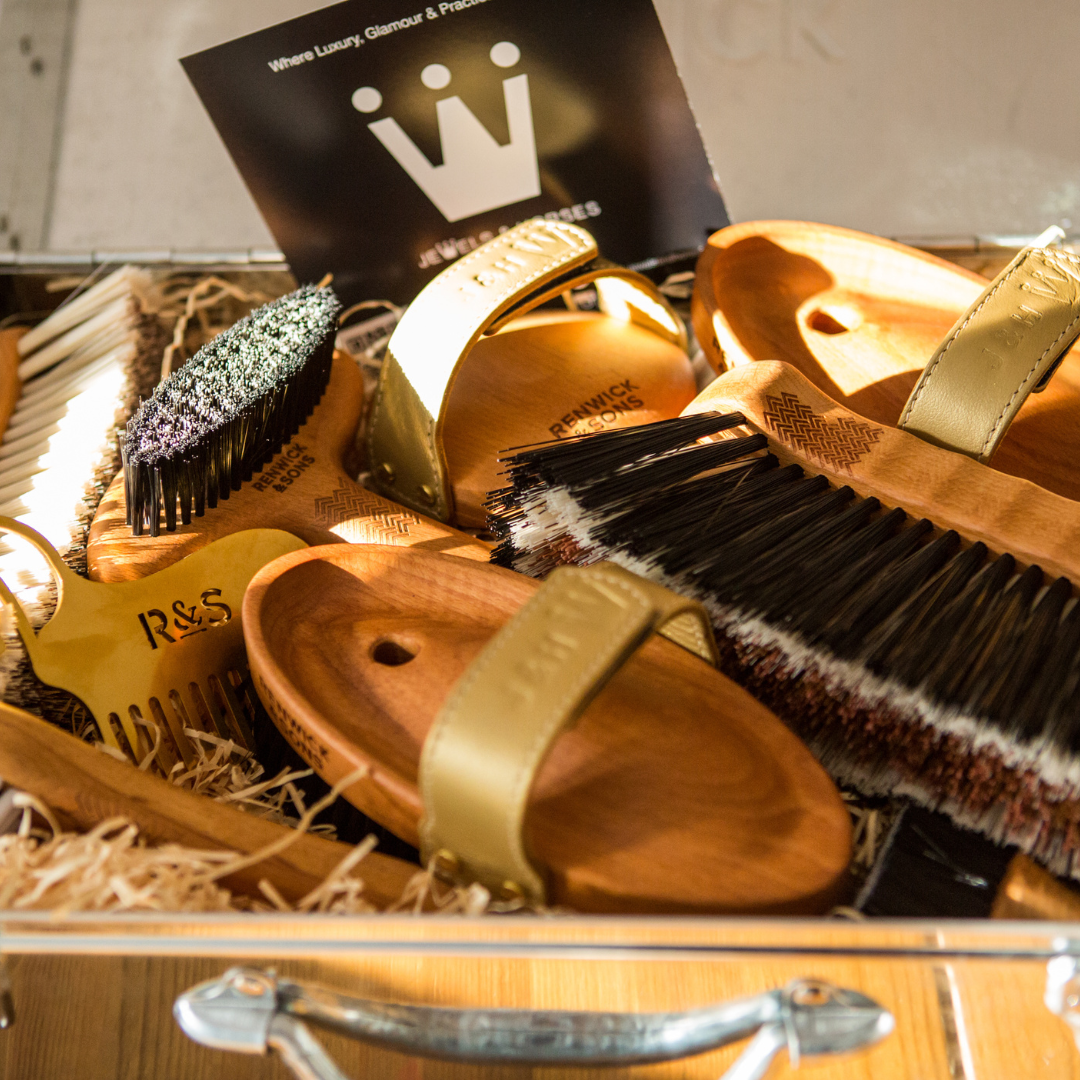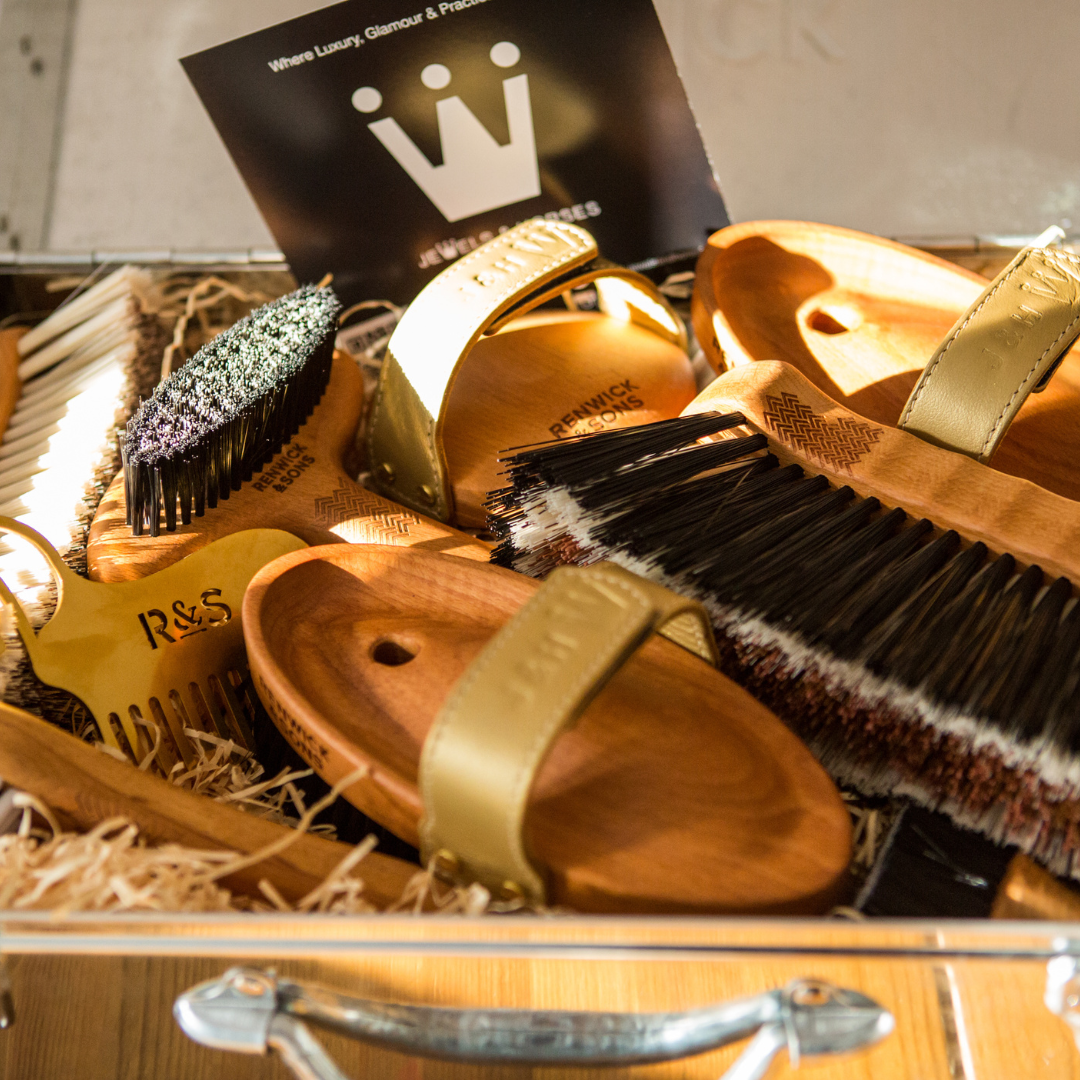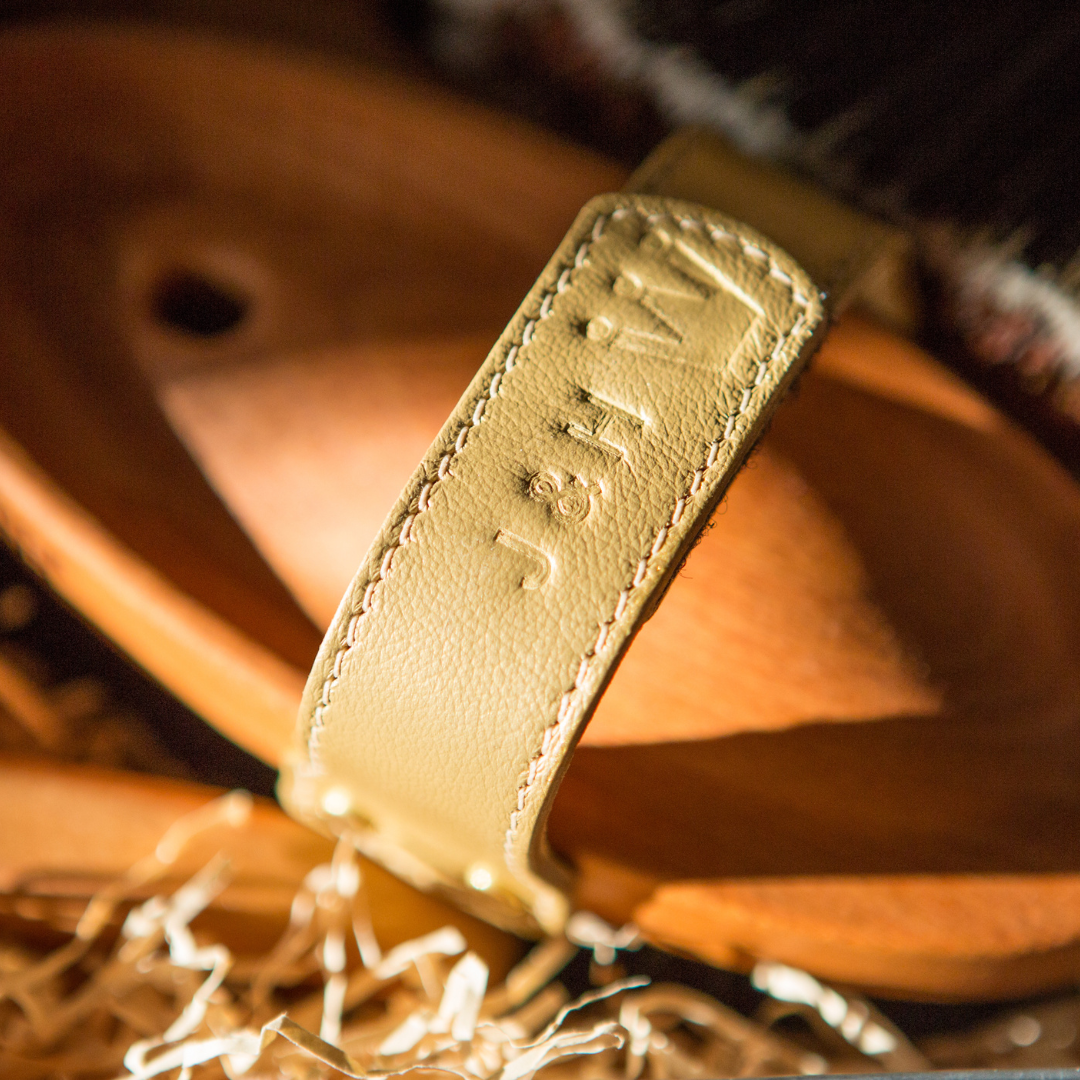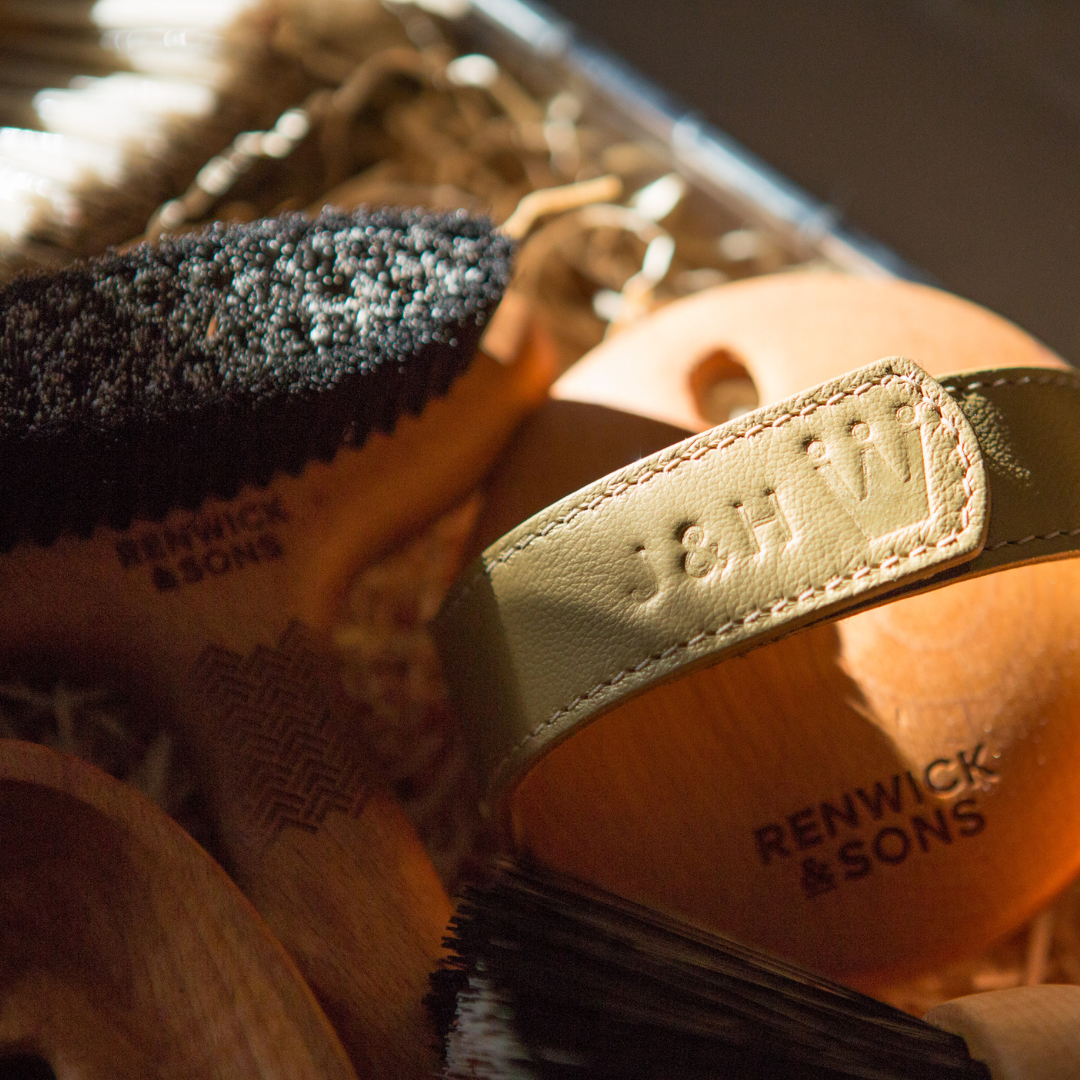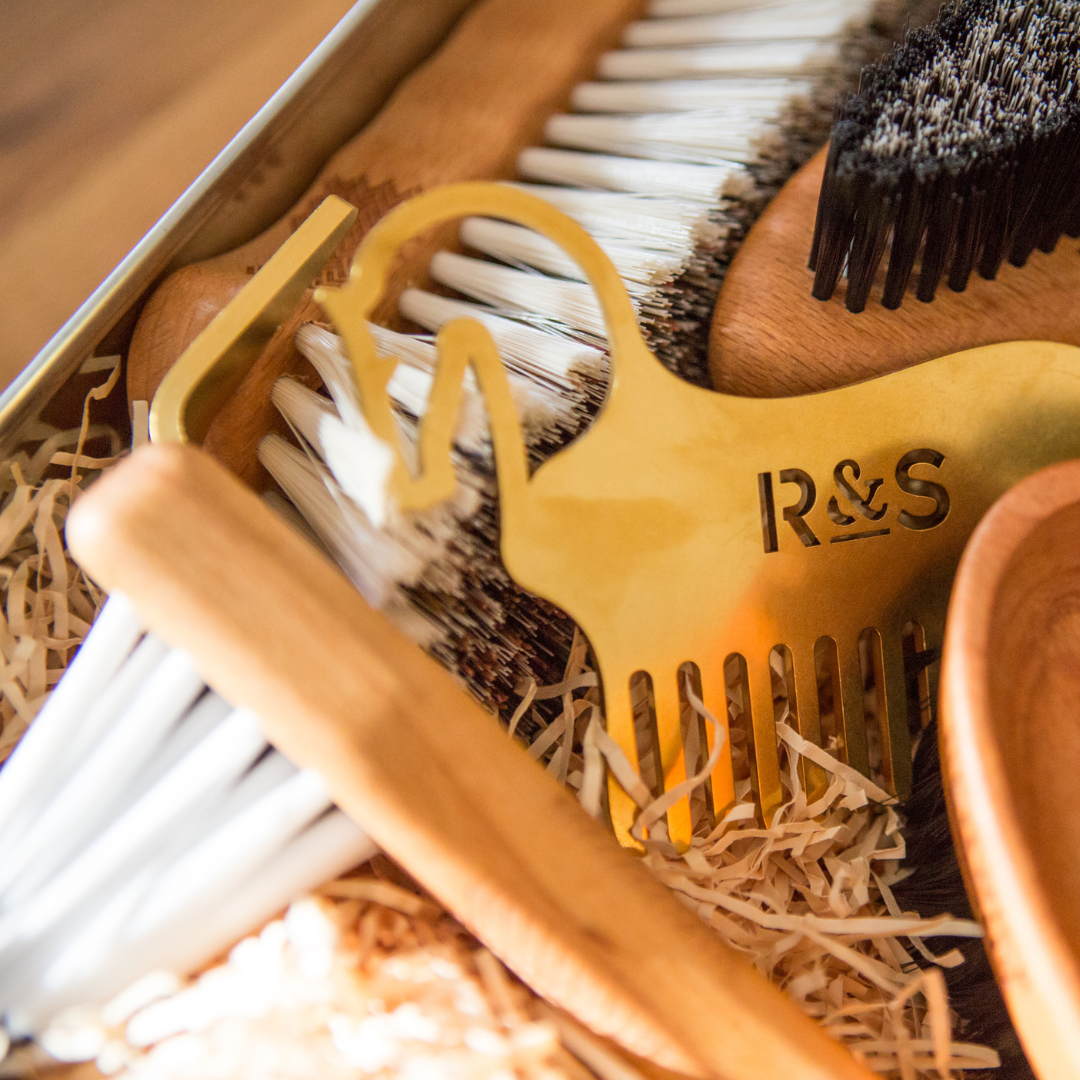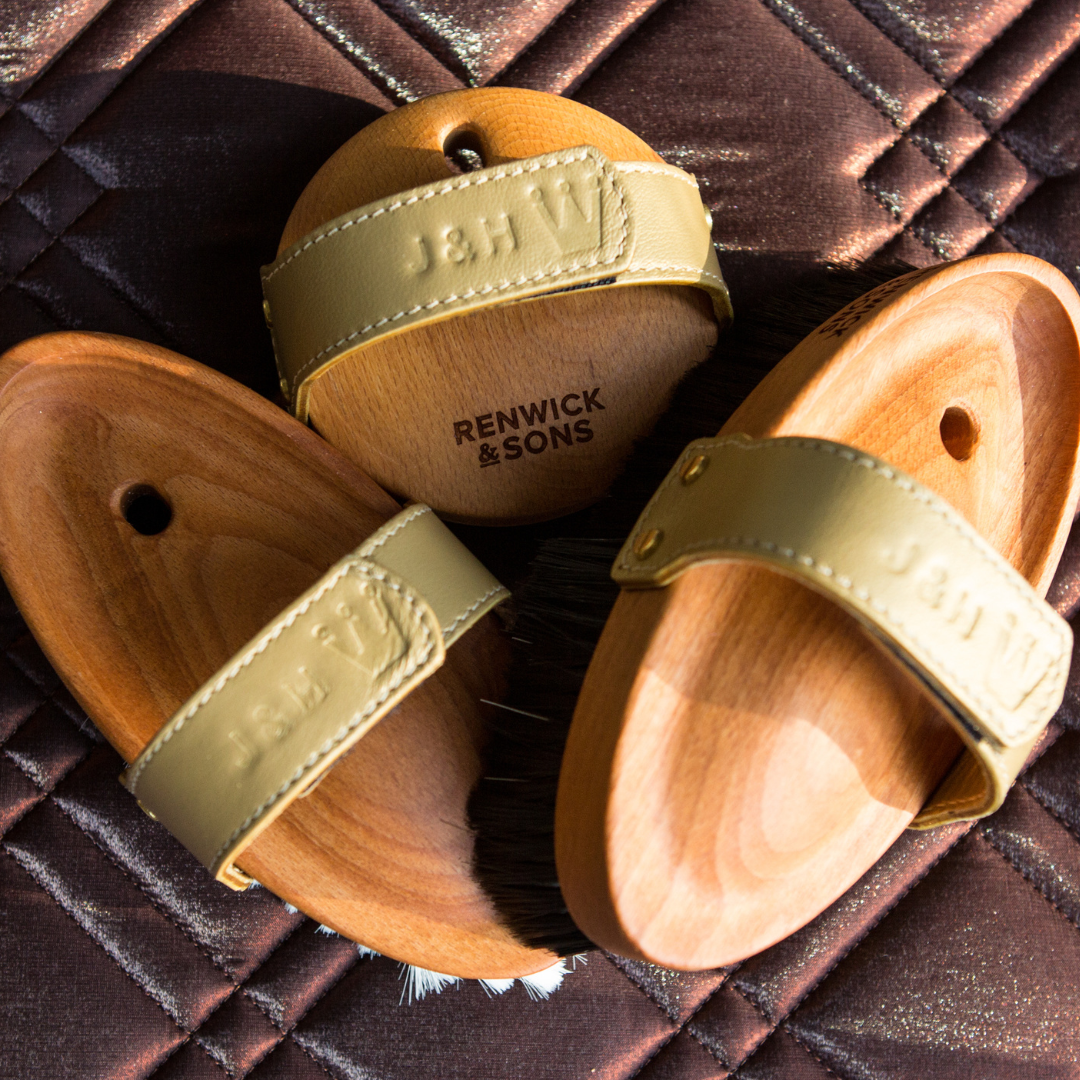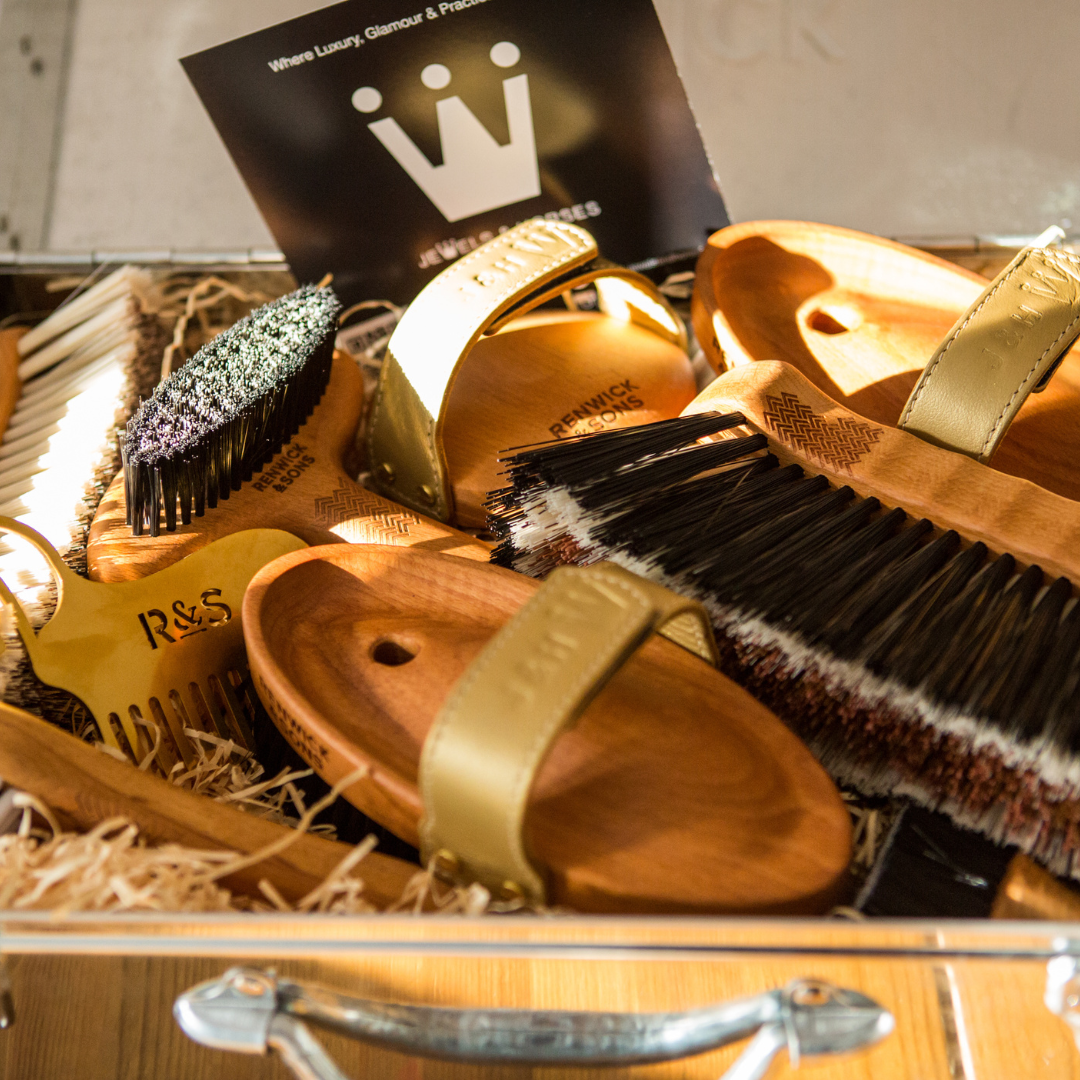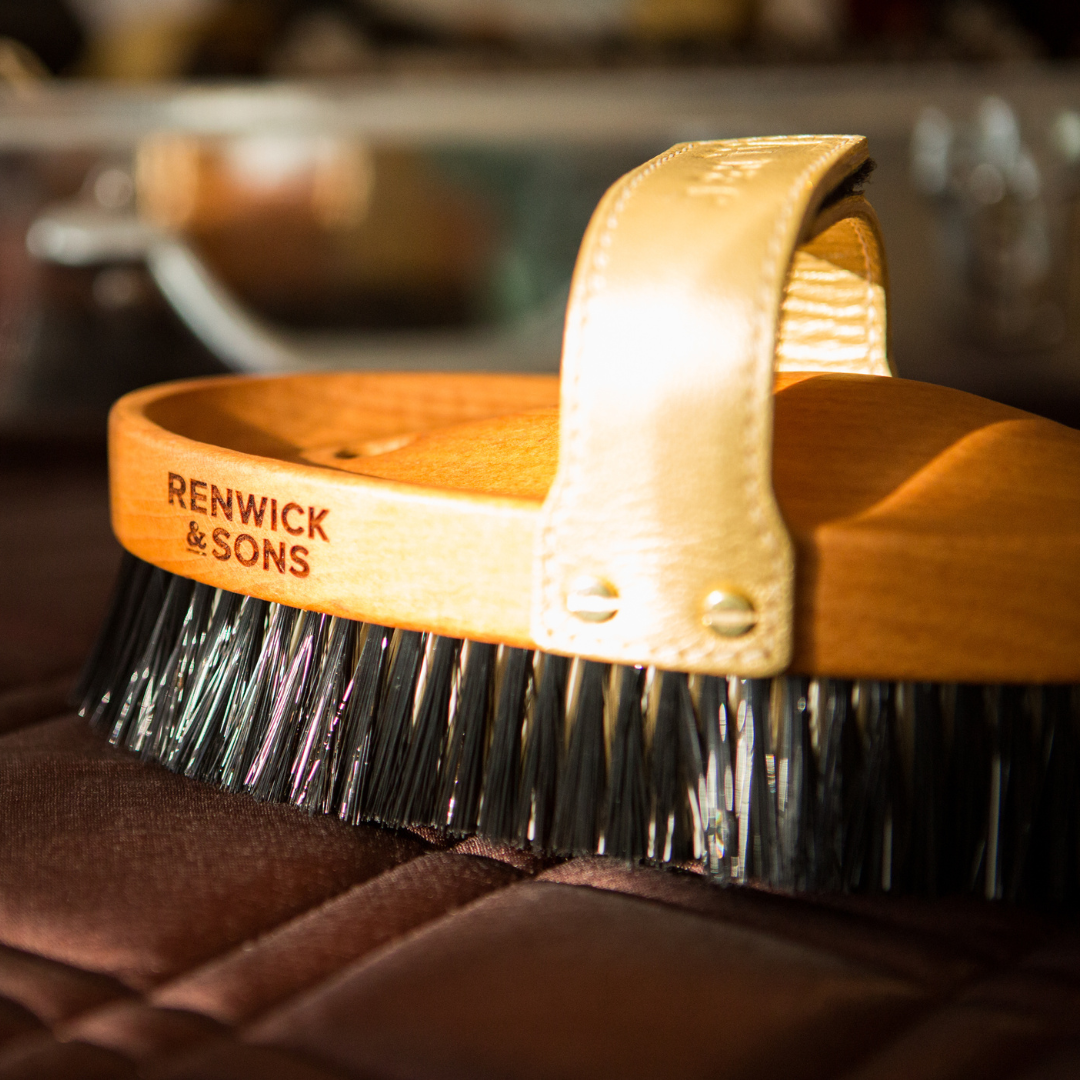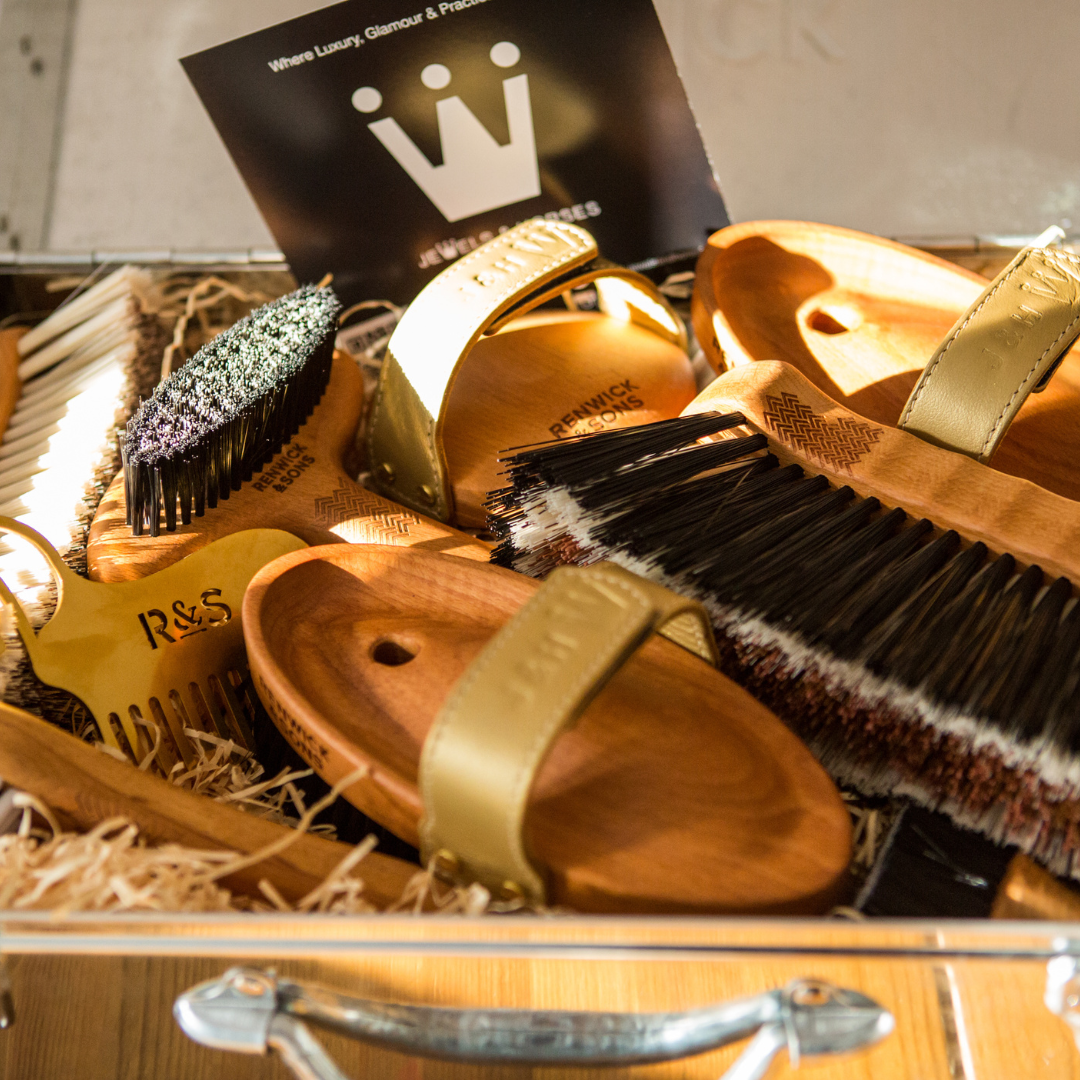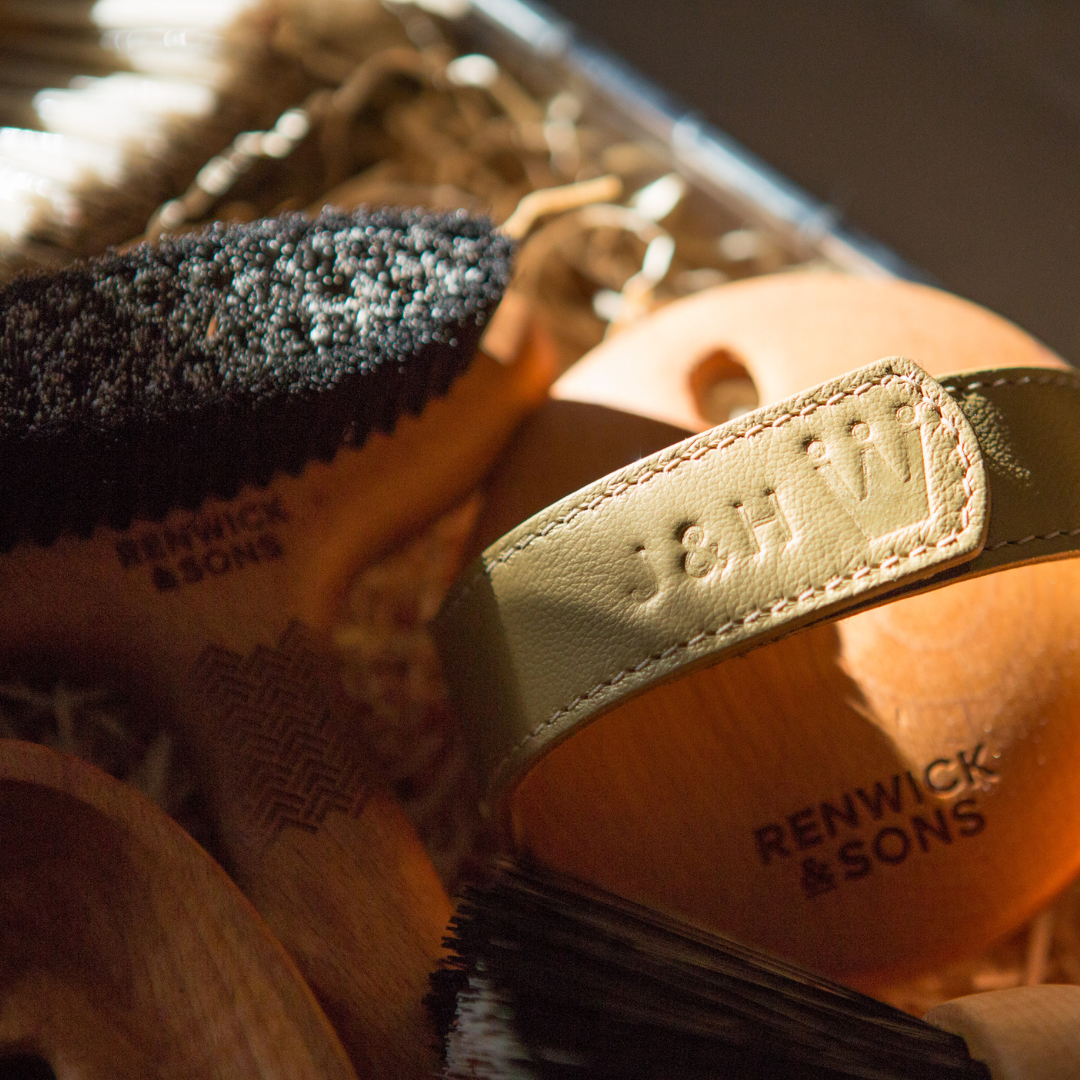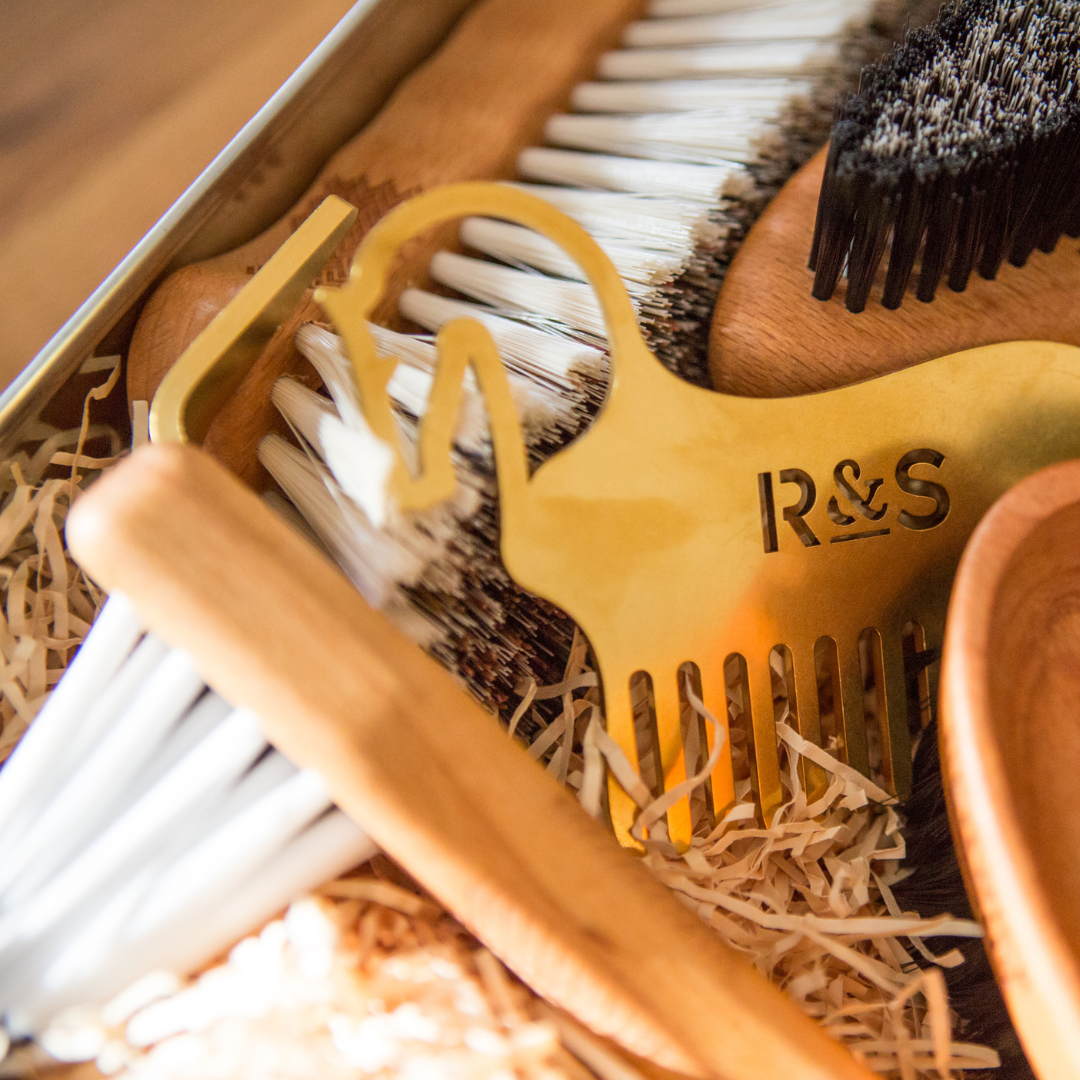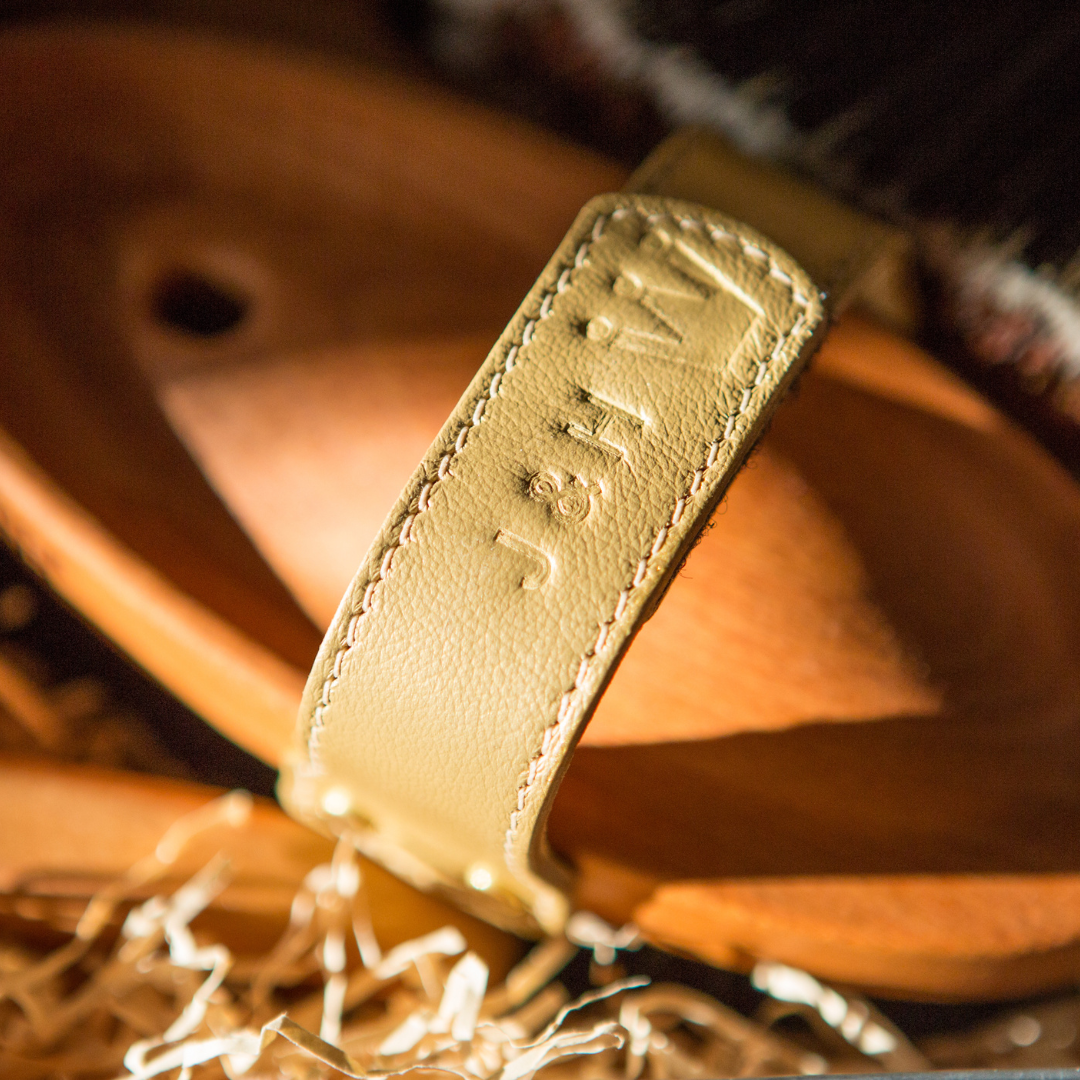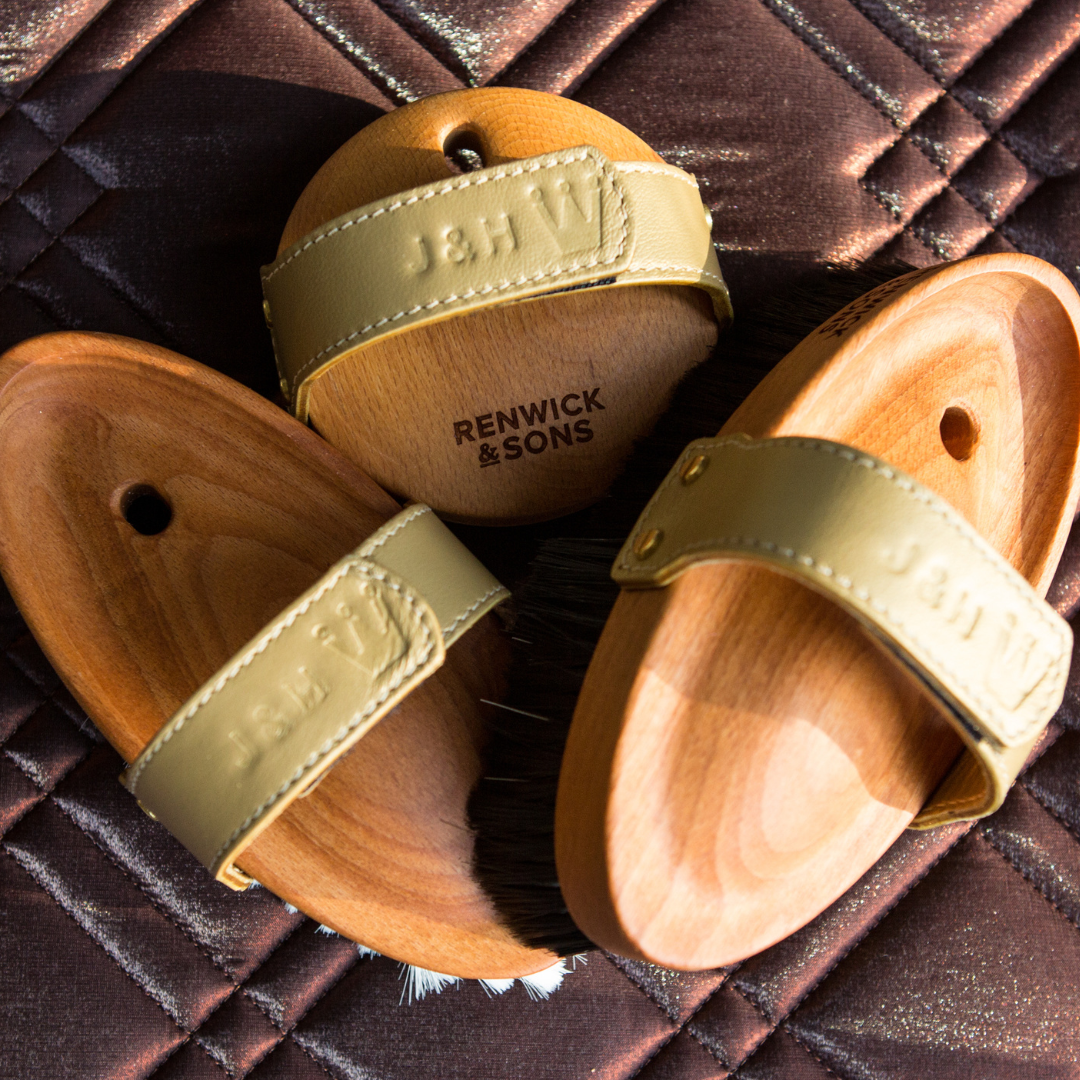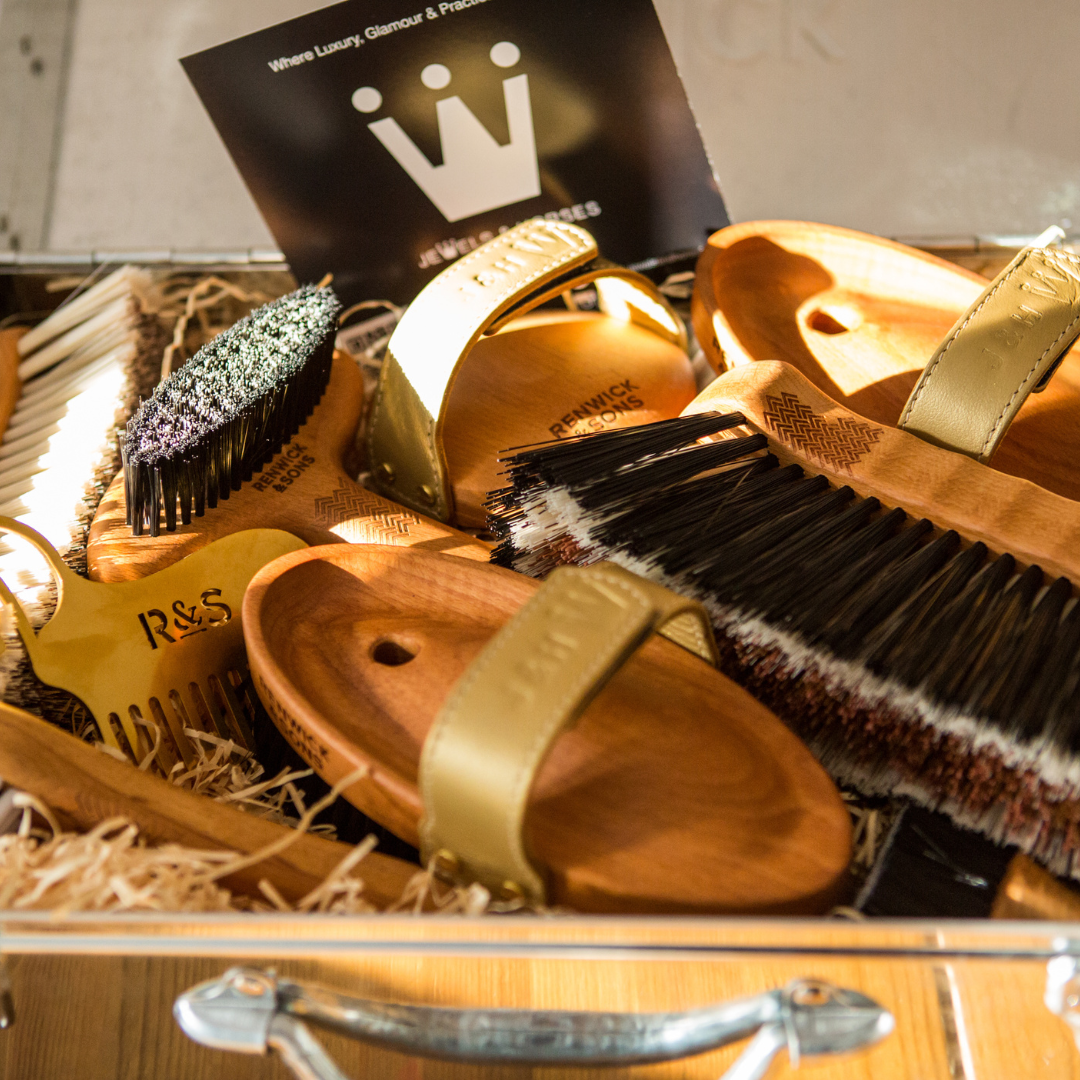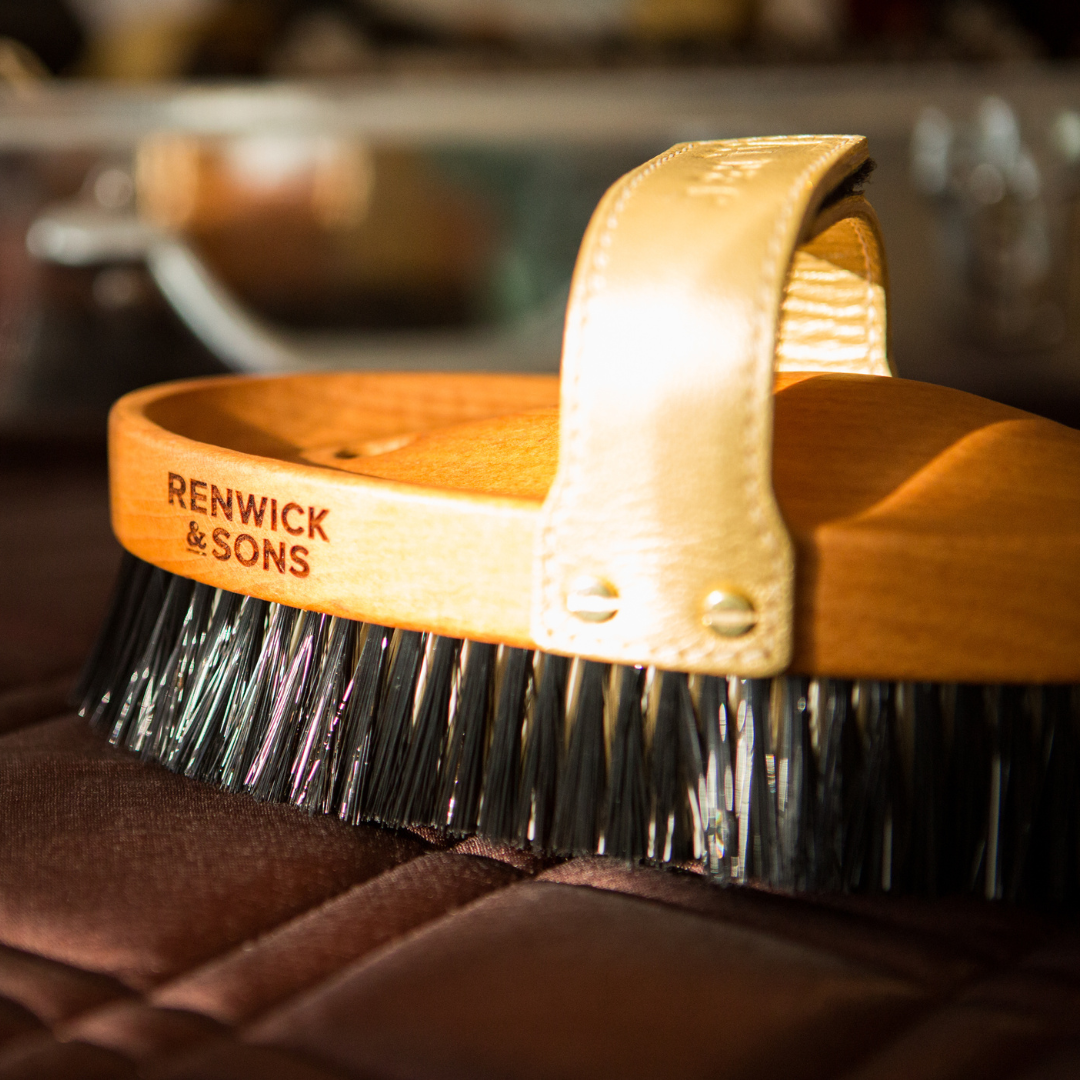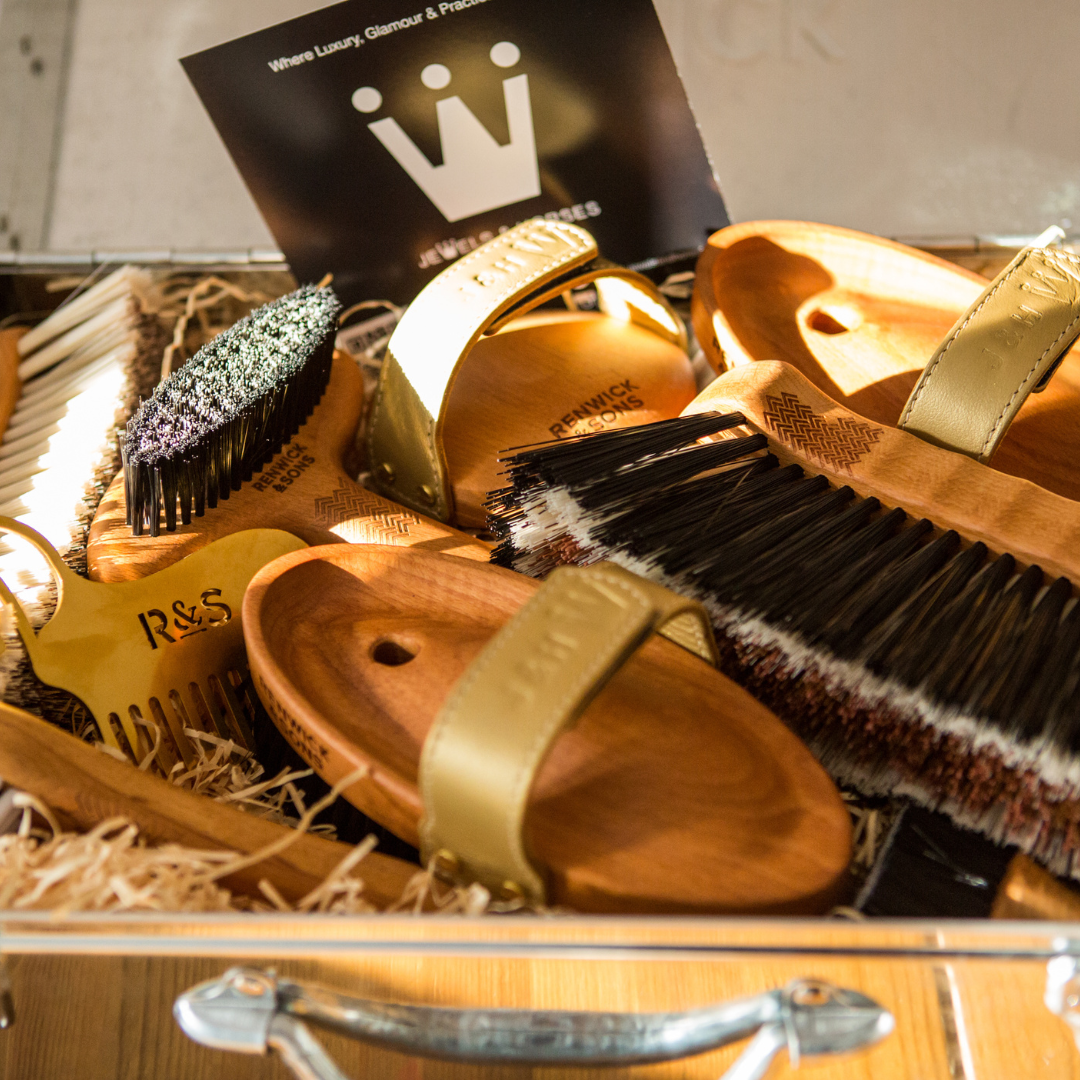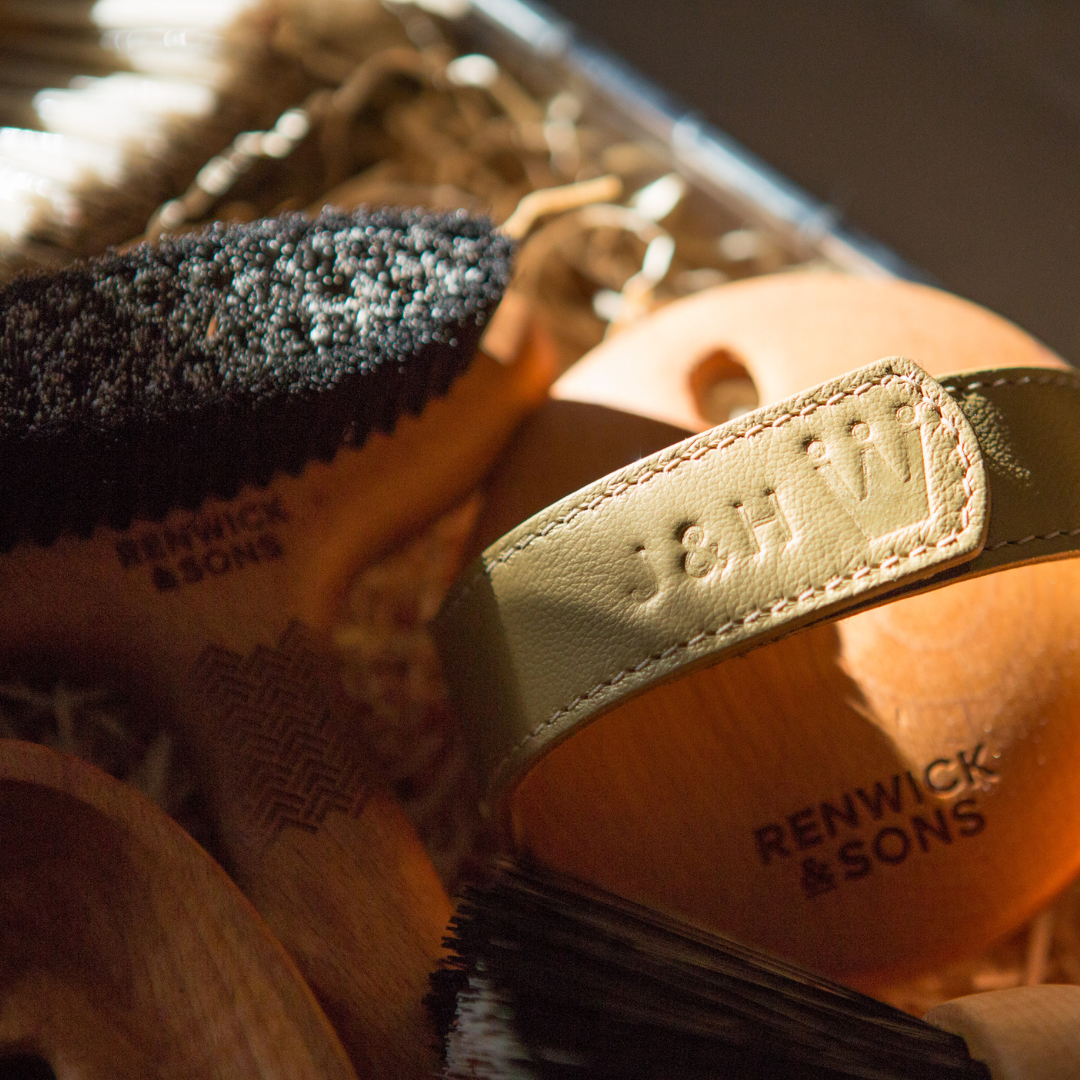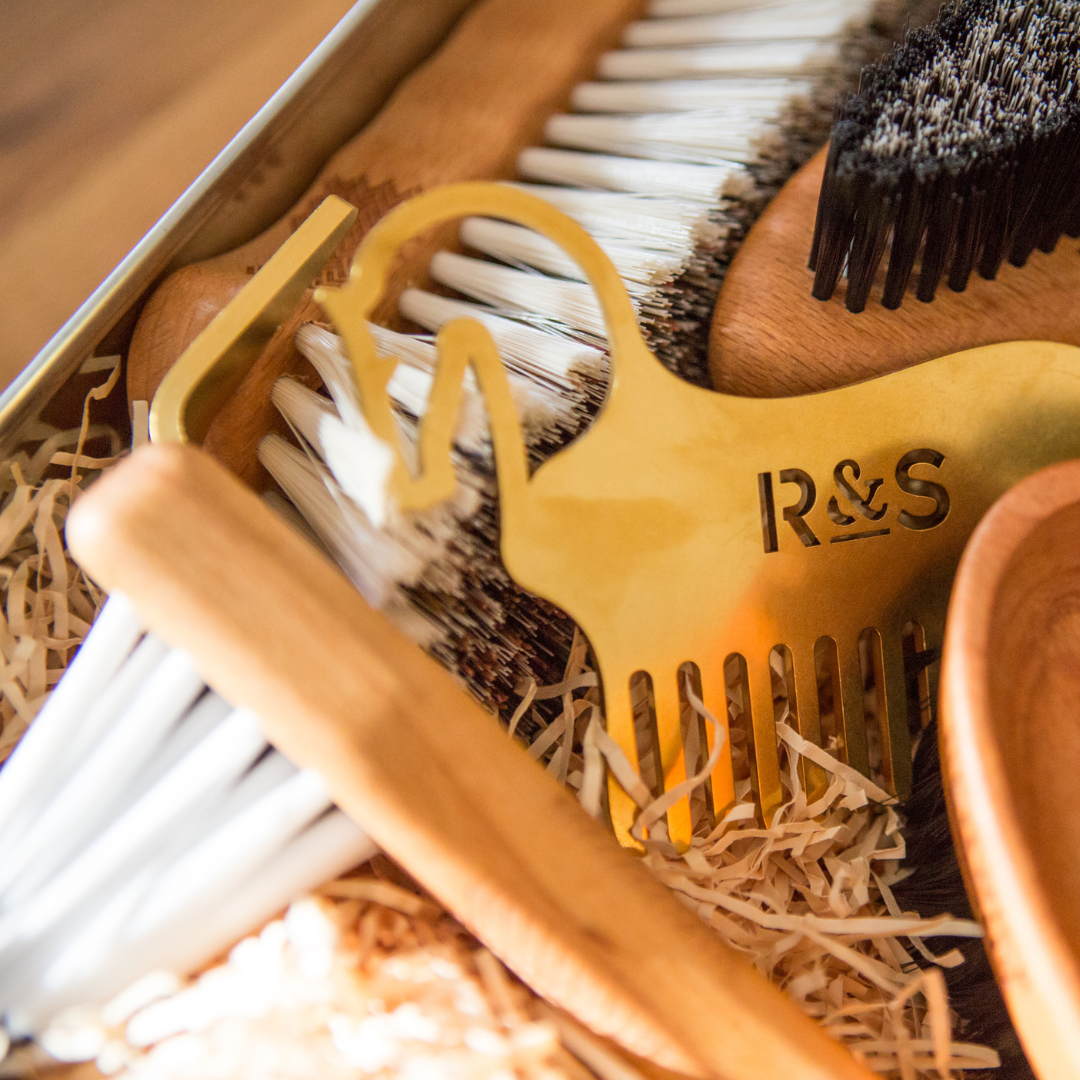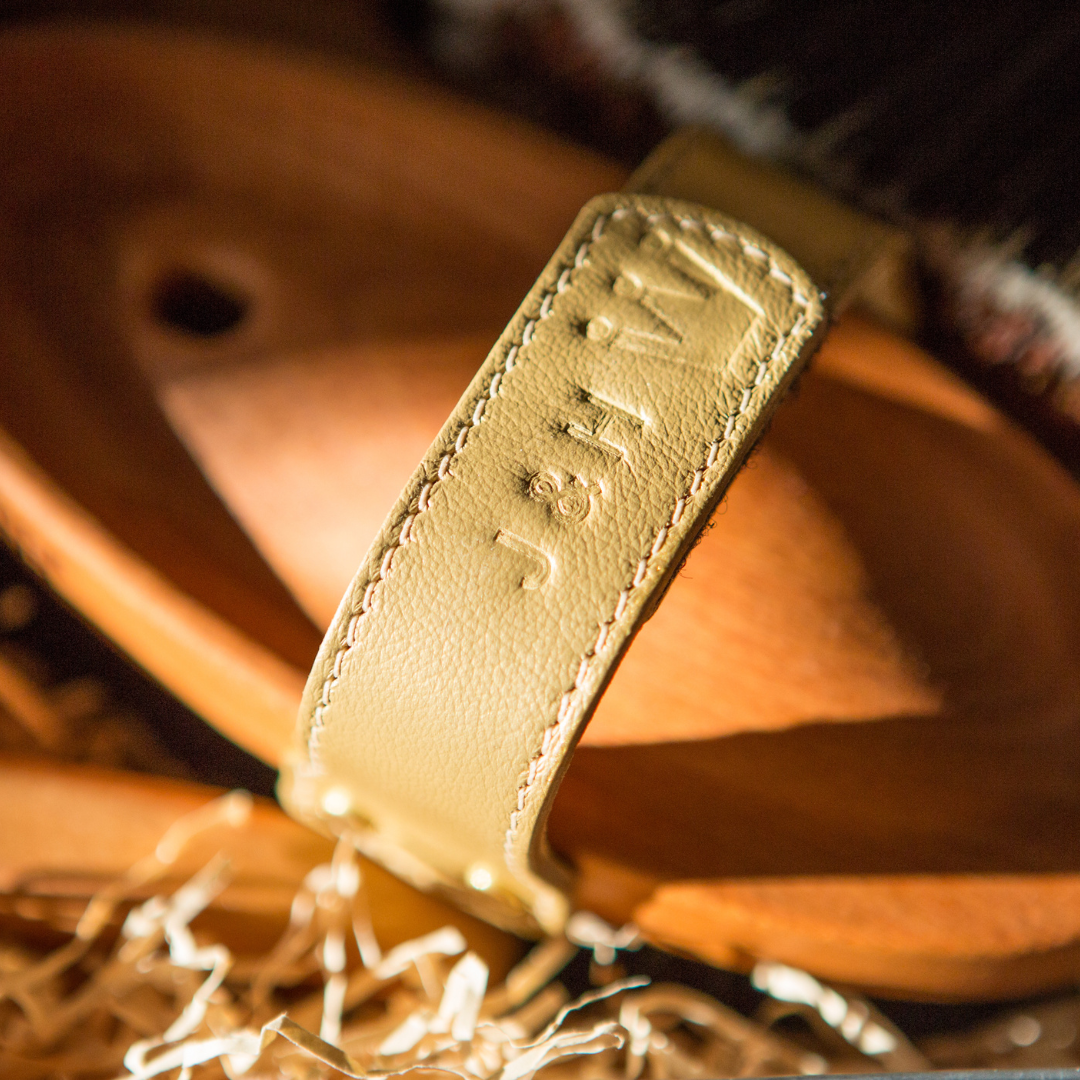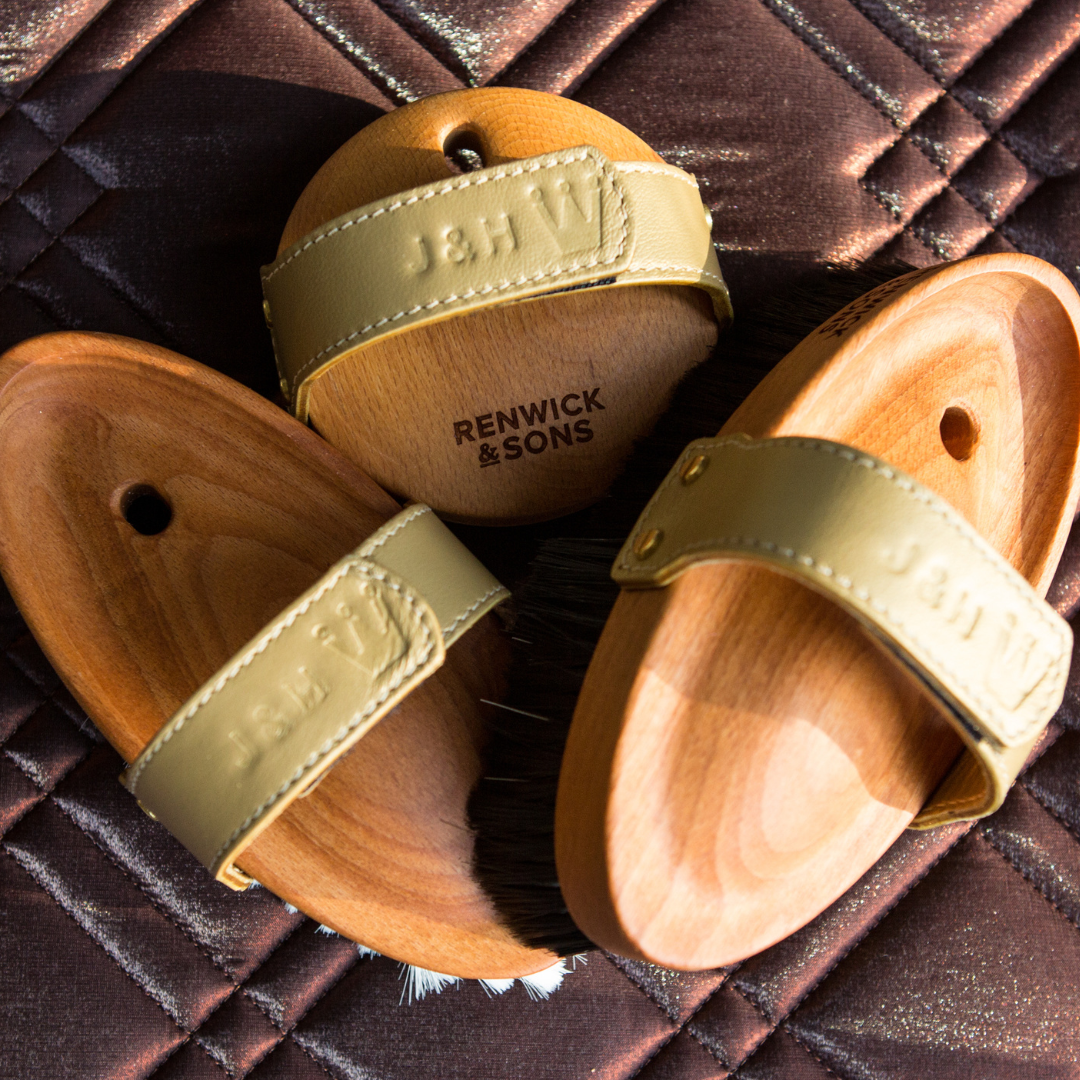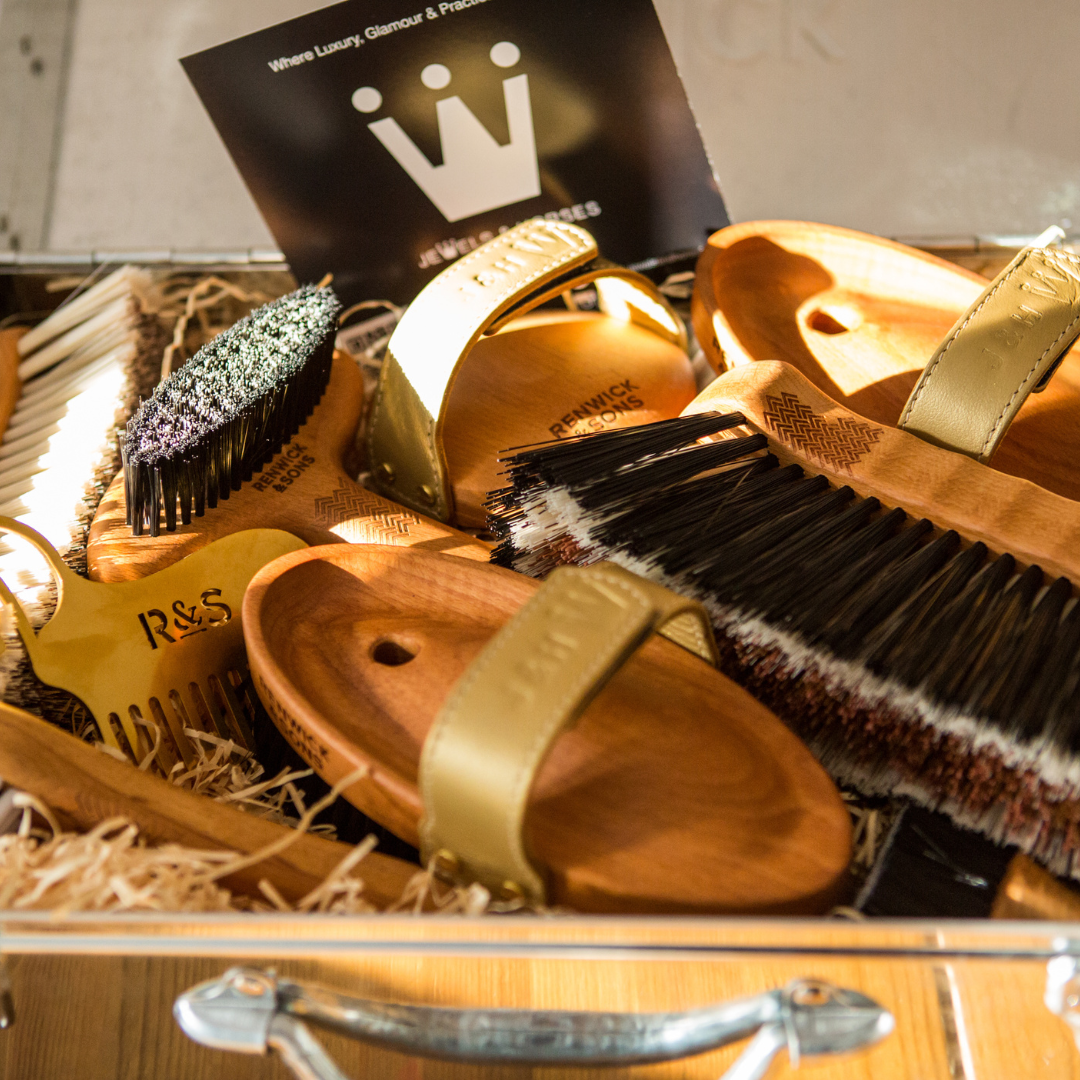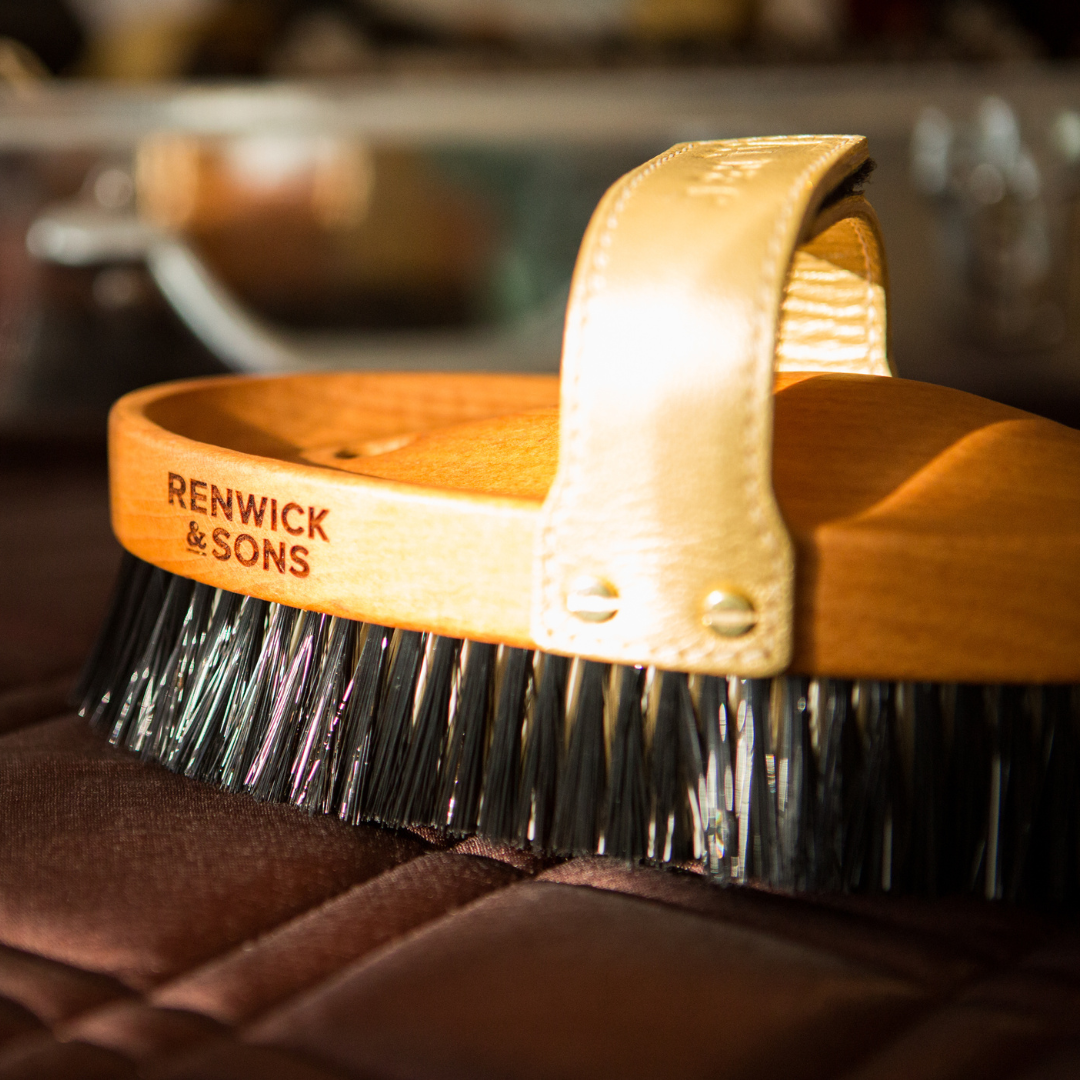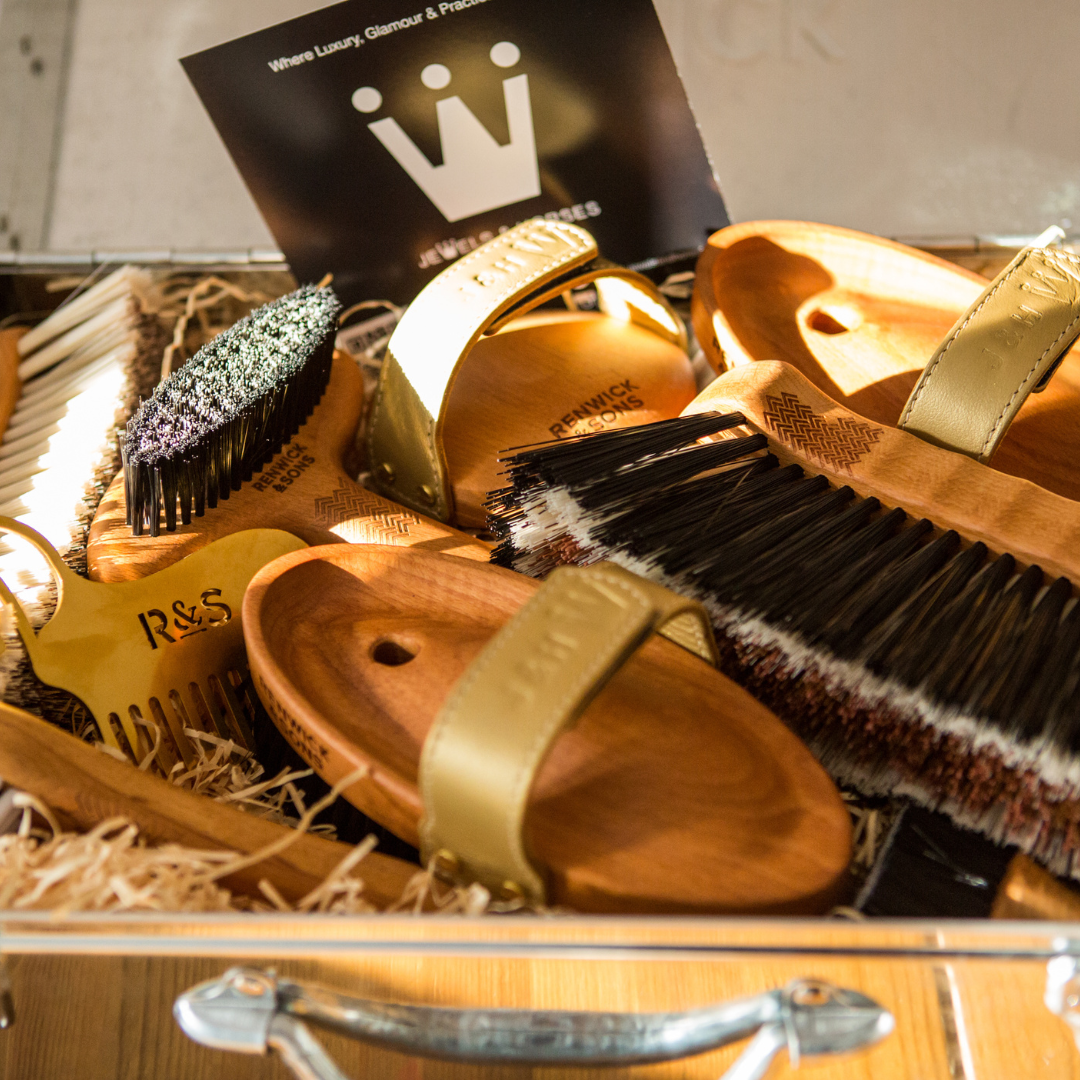 J&H Limited Gold Edition Grooming Kit - Collaboration with Renwick & Sons
Taking grooming to another level! The Best for the Best. A horse grooming kit to impress. 
For the connoisseurs of grooming & quality we have teamed up with Renwick & Son to bring you a quintessentially British Standard product.
These high-end horse brushes combine Luxury, Glamour & Practicality by harnessing top quality presentation, ergonomics and natural, antibacterial, properties. 
Each product is handmade & part of the overall bespoke individuality designed into this collection. To produce the best turned out horses, working with the science of nature, combined with good honest elbow grease, to produce an unbelievable shimmer & shine.  
Each set comes in a steel collection box and contains nine tools. For the more delicate grooming jobs, a Body Brush; Face Brush; Flick Brush; Tail and Mane Brush; Finishing Brush; and Renwick & Sons Signature Comb.
For grooming areas requiring more rigour, the collection includes a Curry Comb; Dandy Brush; and Hoof Pick.
Coming in a range of three sizes, the Body Brush and Finishing Brush are the centrepieces of our collection; carefully designed to provide a close and comfortable fit to provide an efficient groom.
We've struck Gold! This collection is better than we ever dreamt.