The best winter horse riding gloves and other winter accessories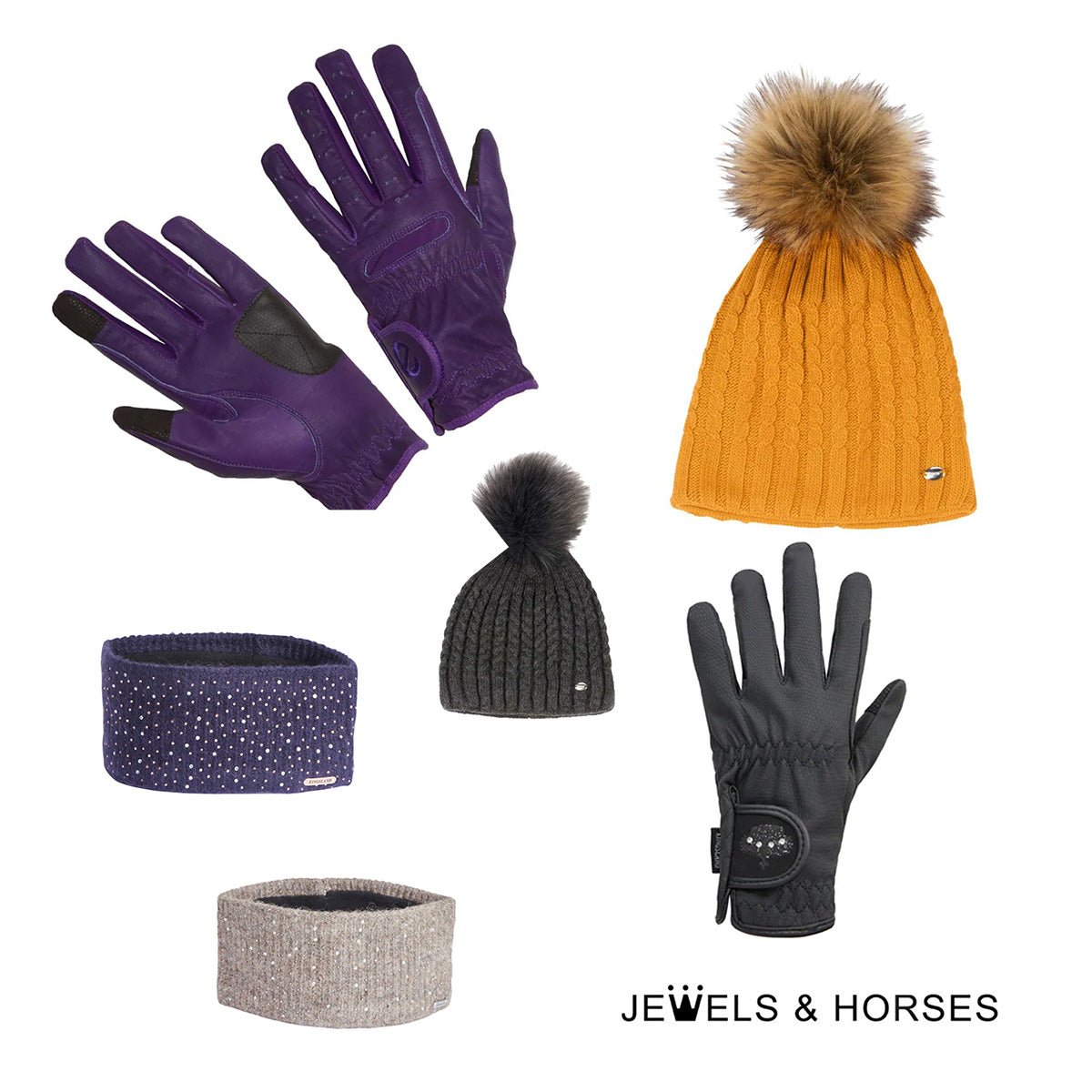 Winter horse riding gloves
Numb fingers are horrendous and also pretty useless when it comes to holding reins or unlatching stable doors! If it's freezing - say hello to your new favourite pair of winter riding gloves - the chic Kingsland Rose Ladies Winter Horse Riding Glove! Made with a durable material, these gorgeous gloves have a great fit, superb grip, warm inner lining, and touch screen capability. We love the little design details like the adjustable glitter closing strap with a crystal embellished Kingsland logo.
If it's above freezing, go for the gorgeous leather eGlove GripPro equestrian gloves. Available in a selection of colours. These touch screen horse riding gloves bring you the ultimate 'feel' on the reins. With flexible grip they provide the best second skin feedback you could ask for. Chic design coupled with forefinger & thumb conductive fabric for smartphone use, so you don't have to take them off!
Winter riding accessories
You can lose a third of your body heat through your head, so get yourself a cosy wool bobble hat. We love the range of different coloured Pikeur Bobble Hats .
If you want something rather glamorous, try the Pikeur Grey with silver gems.
A knitted fleece lined headband can offer a great alternative to a hat. They can sit snugly over the ears. But they don't have to be dull. The Kinglsand Samara headband is designed to be chic and elegant with a feminine touch including decorative crystals and studs.
 Like our winter horse riding gloves? See more Winter Equestrian wear