7 of the best luxury Equestrian Brands - No 3 - Eskadron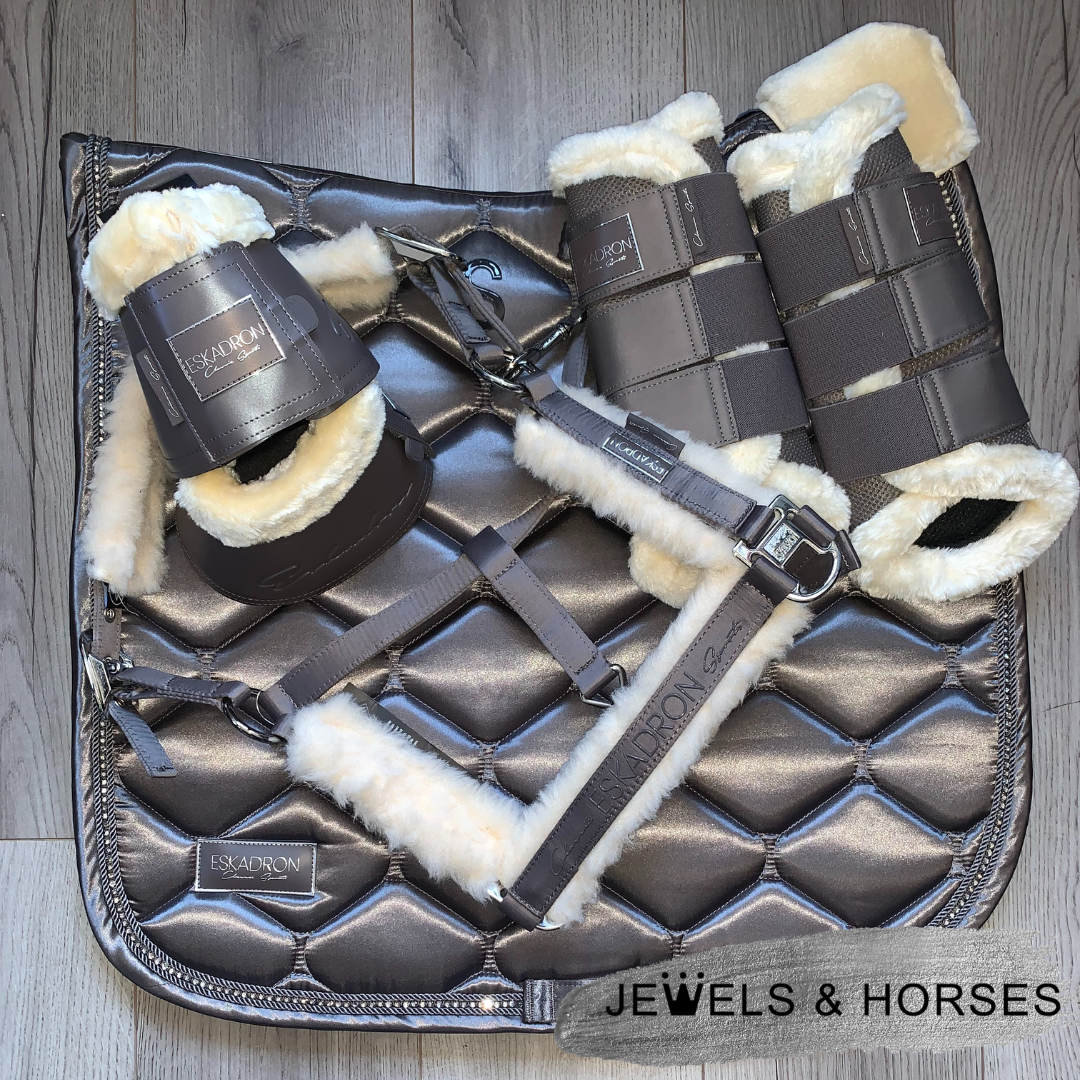 7 luxury equestrian brands and why we love them.
Number 3 - Eskadron
Eskadron is the sister brand to Pikeur. It designs and produces some of the most luxurious gorgeous looking products for horses. Innovative quality designed with input from riders. 
We stock a carefully selected range of include saddle pads, boots, bandages, headcollars and lead ropes, rugs and accessories. 
Eskadron is renowned for their Limited Edition collections. They are not to be missed & are desired by equestrians all over the world!
We love the complete #matchymatchy sets for horses & riders so you can look the part whatever you are doing. New collections create such an excitement from Riders. Eskadron's Collections consist of Basic, Platinum, Heritage, Essence, Reflex & Classic Sport.
Eskadron has been one of the main leaders in creating #saddlepadaddicts in the equestrian community. They have specific pads they release in each collection so there will always be a Big Square Glossy, Satin, Velvet, Sparkle & Cotton so equestrians can mix and match different fabrics & colours, or they can stick to their favourites! 
The fabrics, colours and textures give a really sophisticated look we love.
However, it isn't just about the look. It is about brilliant functionality. Take for instance their Tendon boots. They have an exclusive, robust softslate outer fabric and evo-wool inside for comfort and durability. Designed for pressure distribution and protection against chaffing. The quality of these brushing boots ensures they protect your horse superbly.
Eskadron headcollars are also carefully designed to ensure real comfort for horse and practicality for owner. Robust metal fittings with good adjustment features. But the glossy fabric and crystals just add a lovely extra you expect with Eskadron. 
Oh, we nearly forgot to mention, not only do Eskadron's products look & feel incredible, but they wash sooo well! Easy to chuck in the washing machine whenever needed, they come out looking as good as new!
Eskadron is a great luxury riding brand that we really love & get incredibly excited about. Want to see more Eskadron? Head to the collection now.