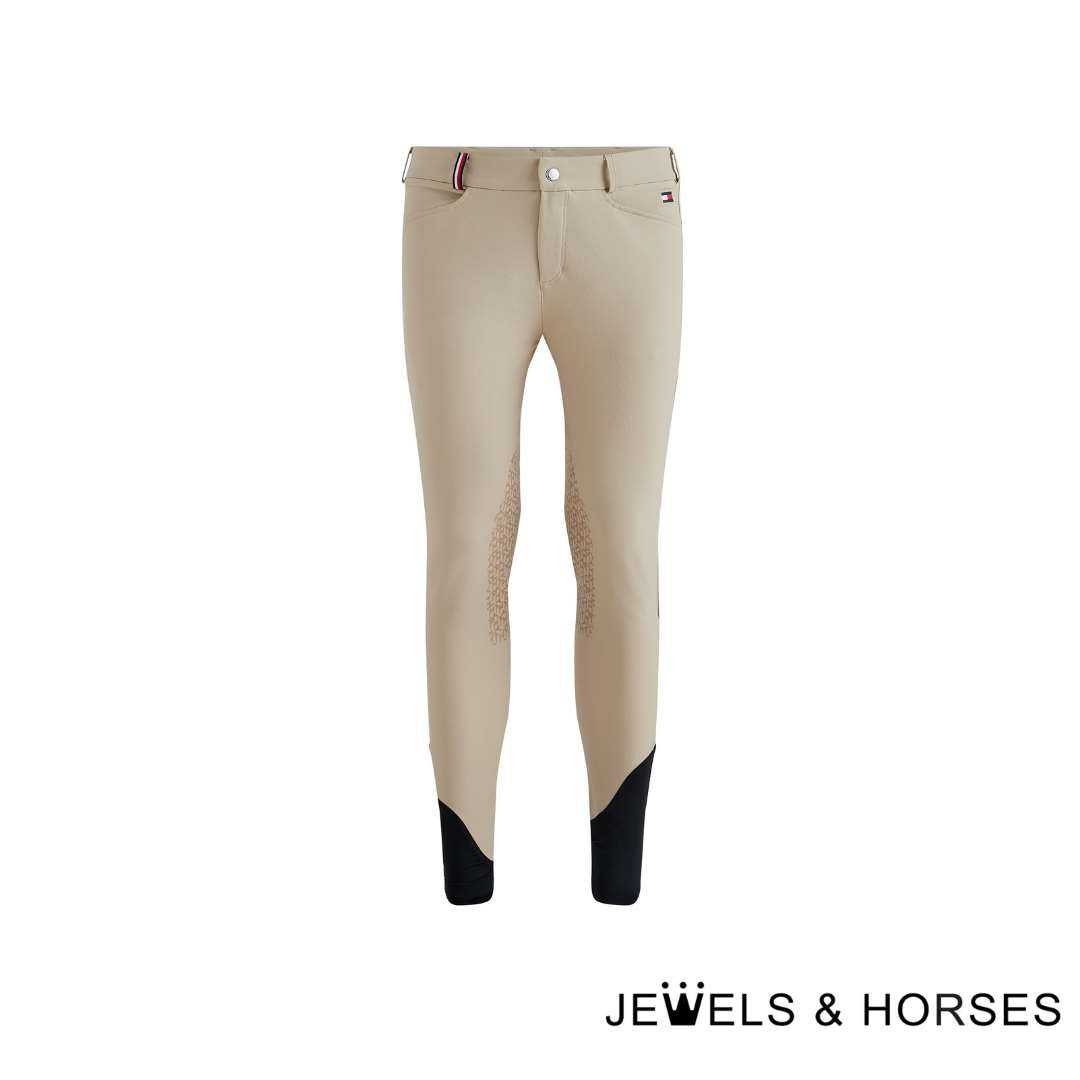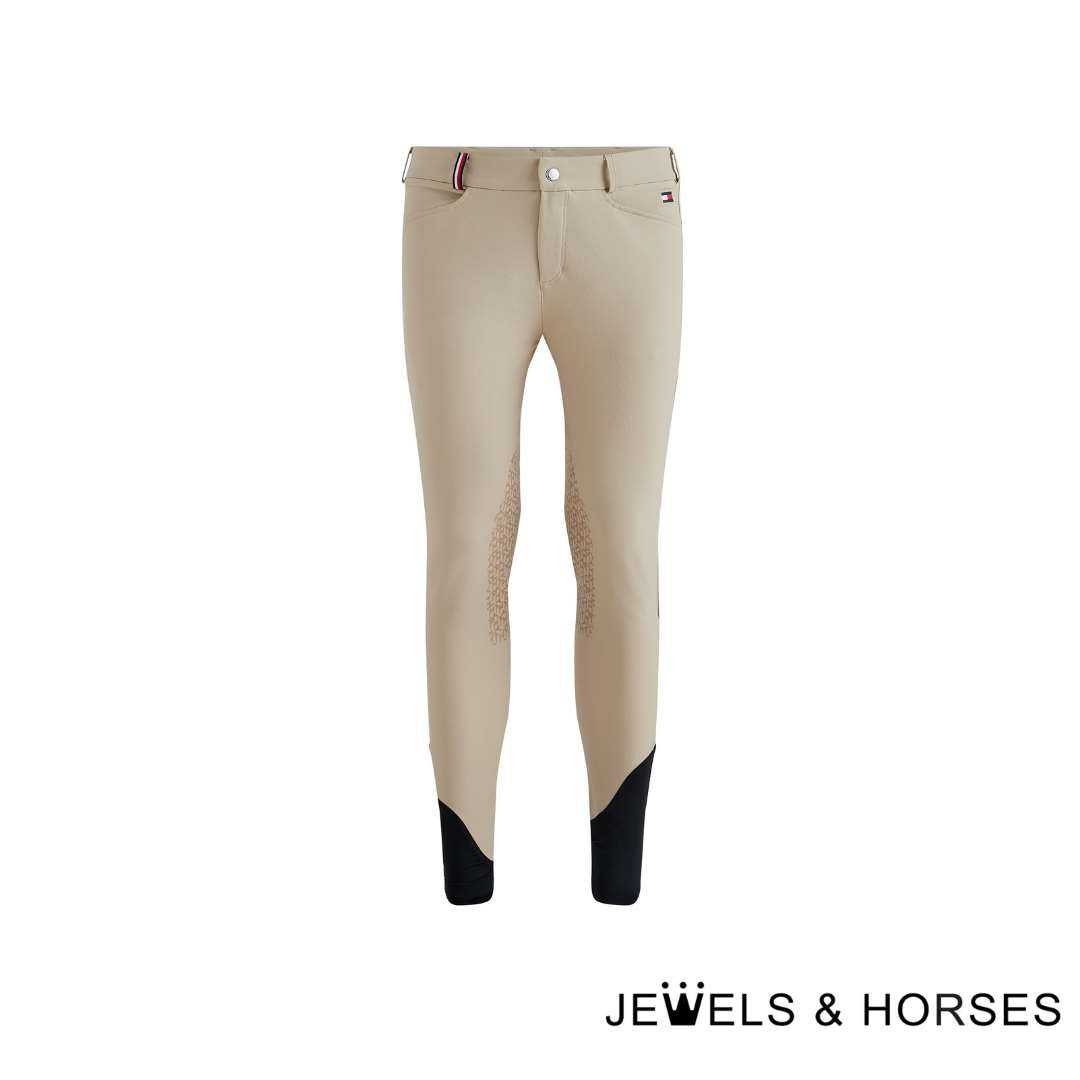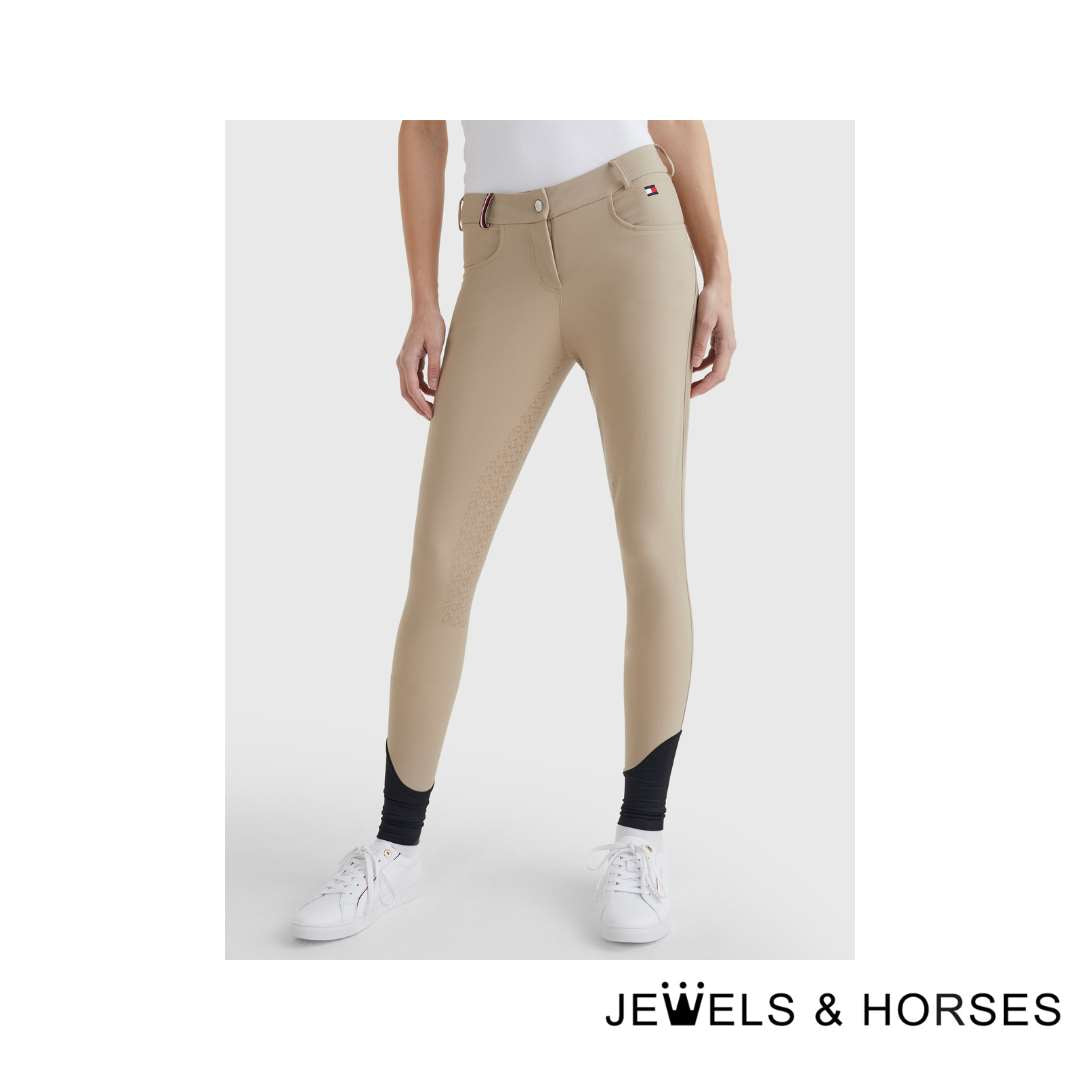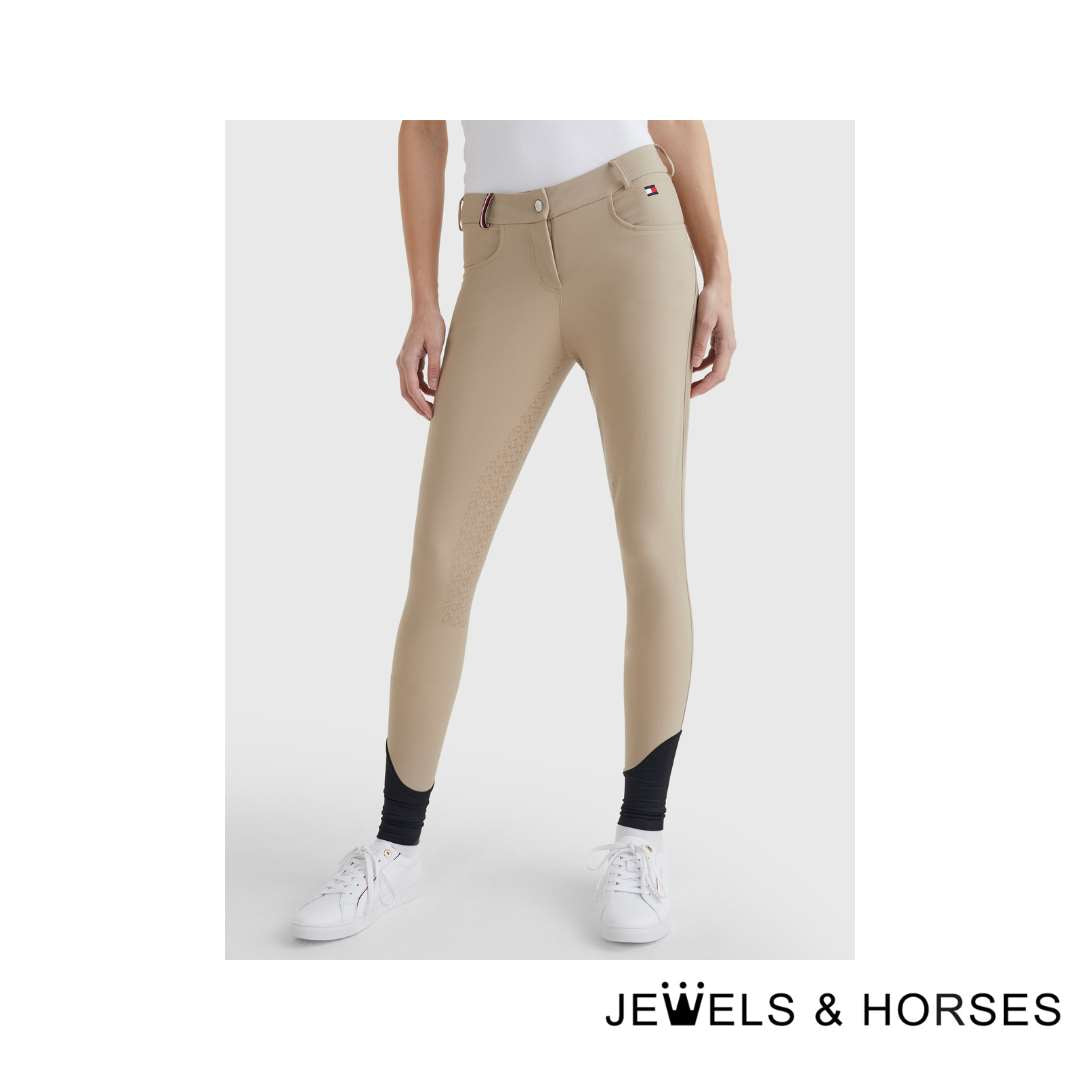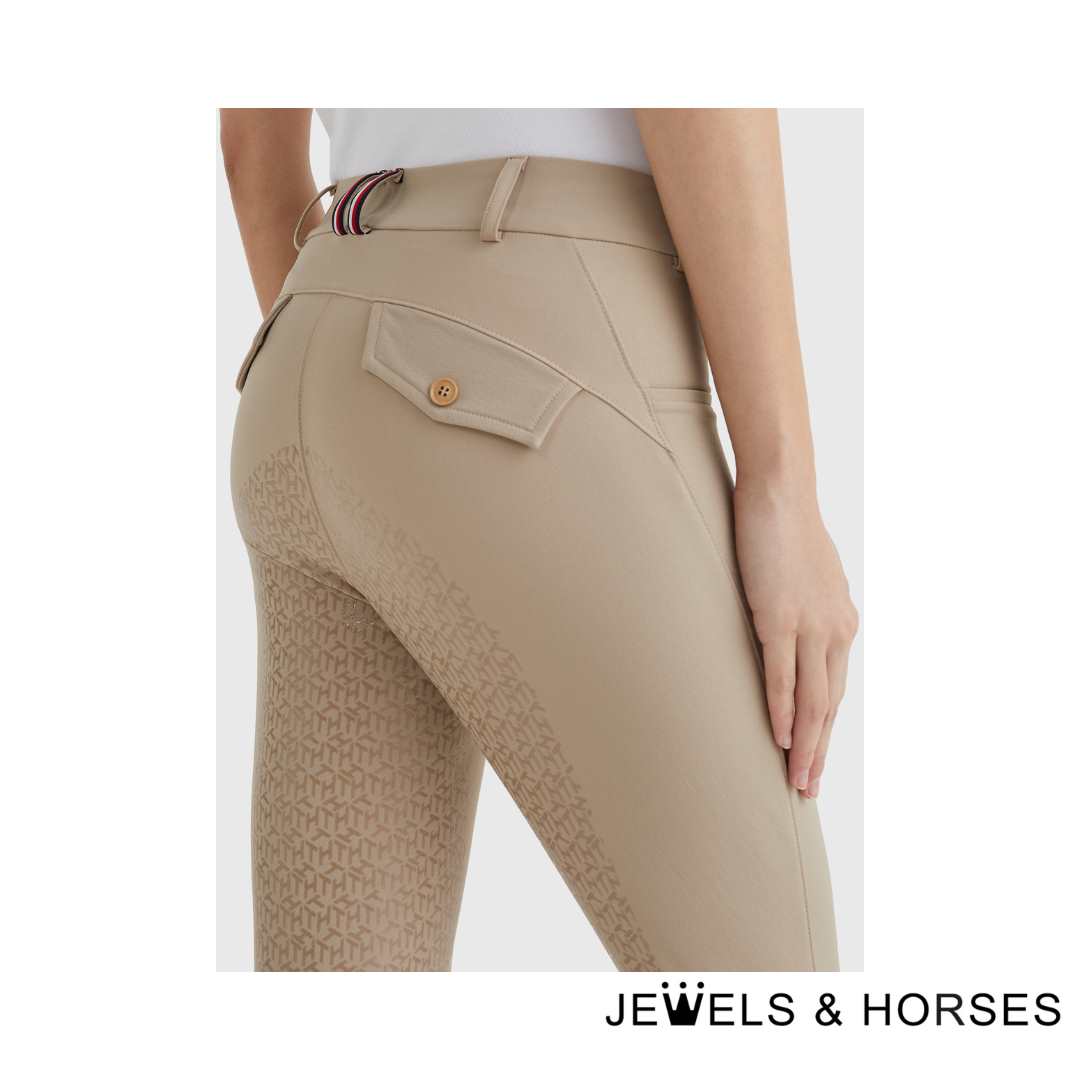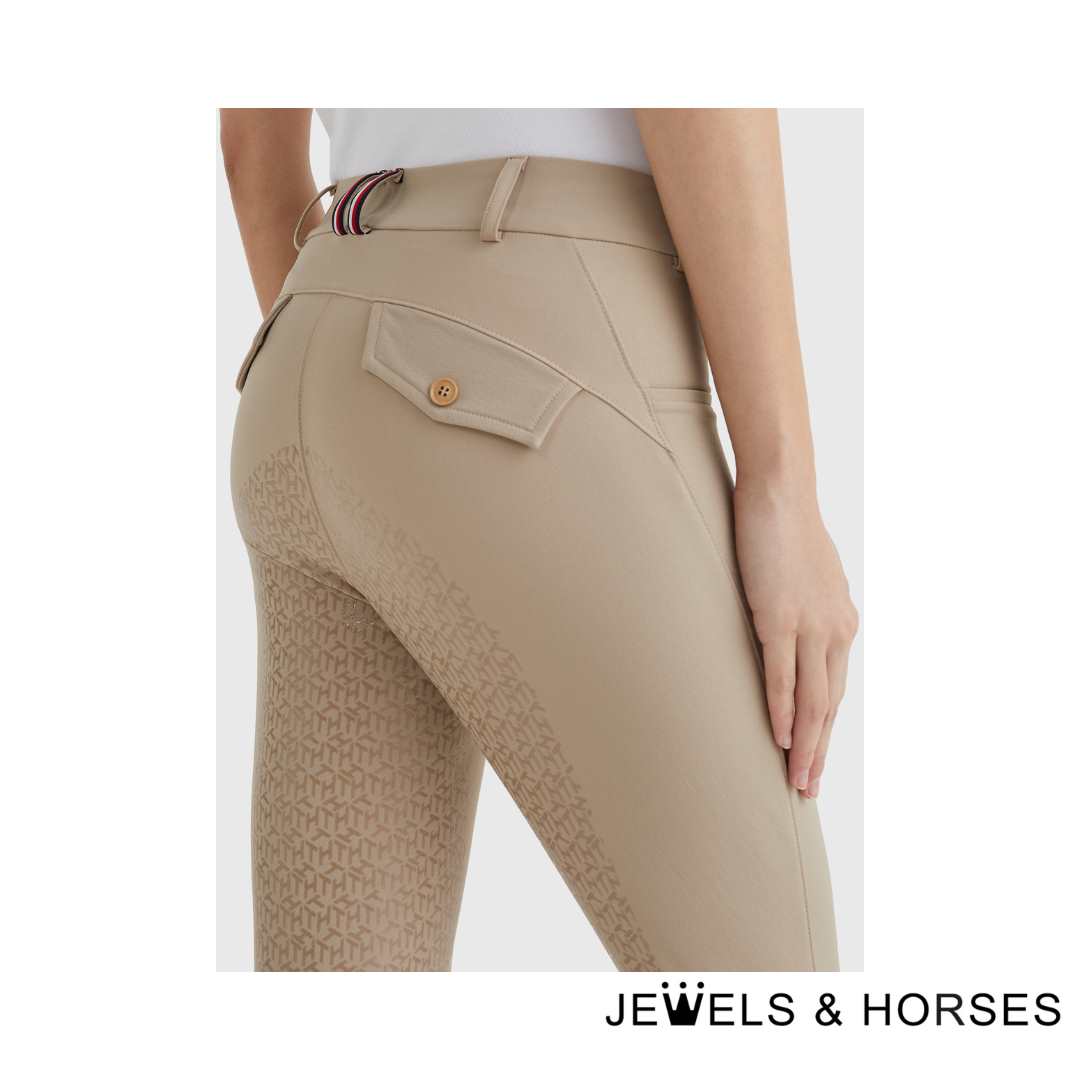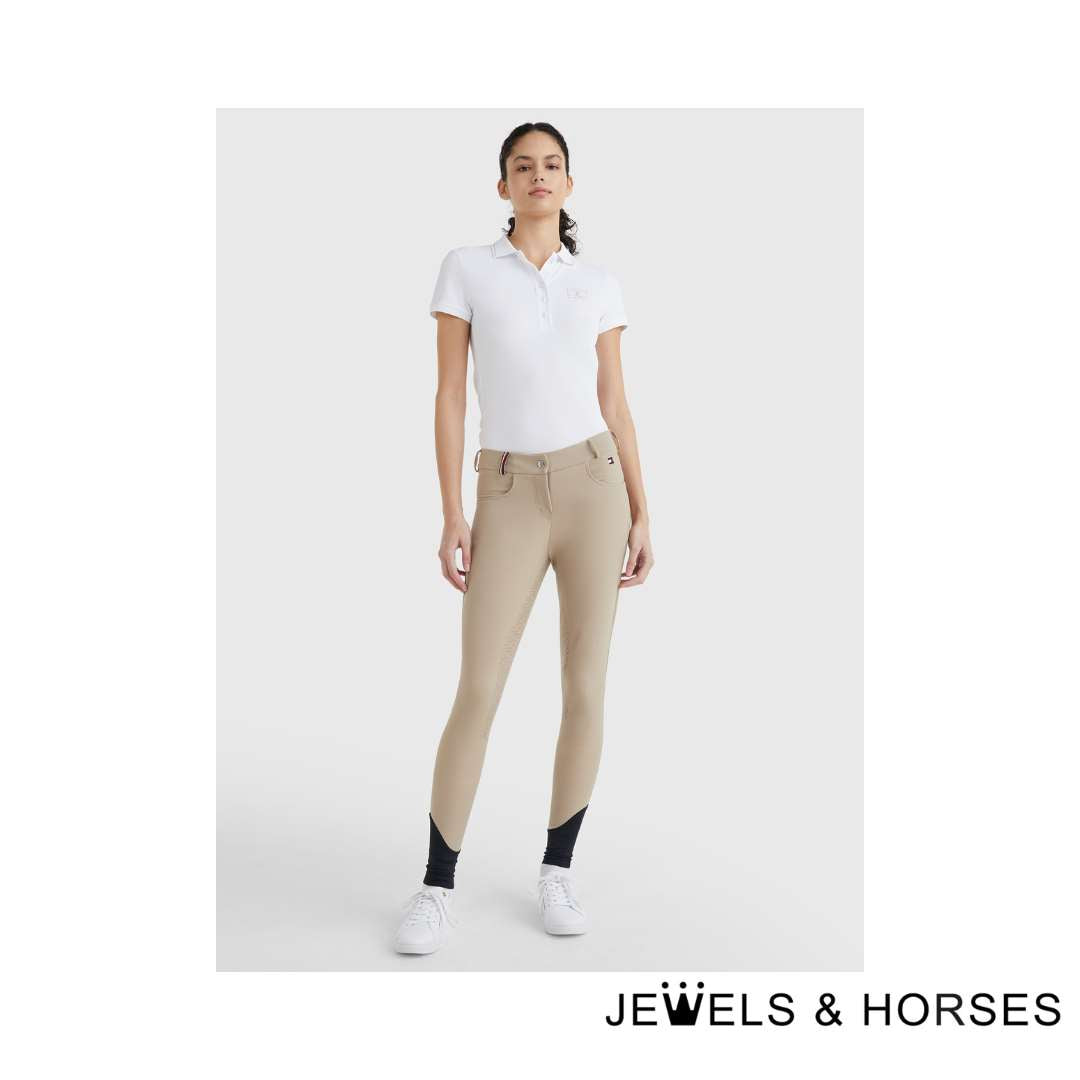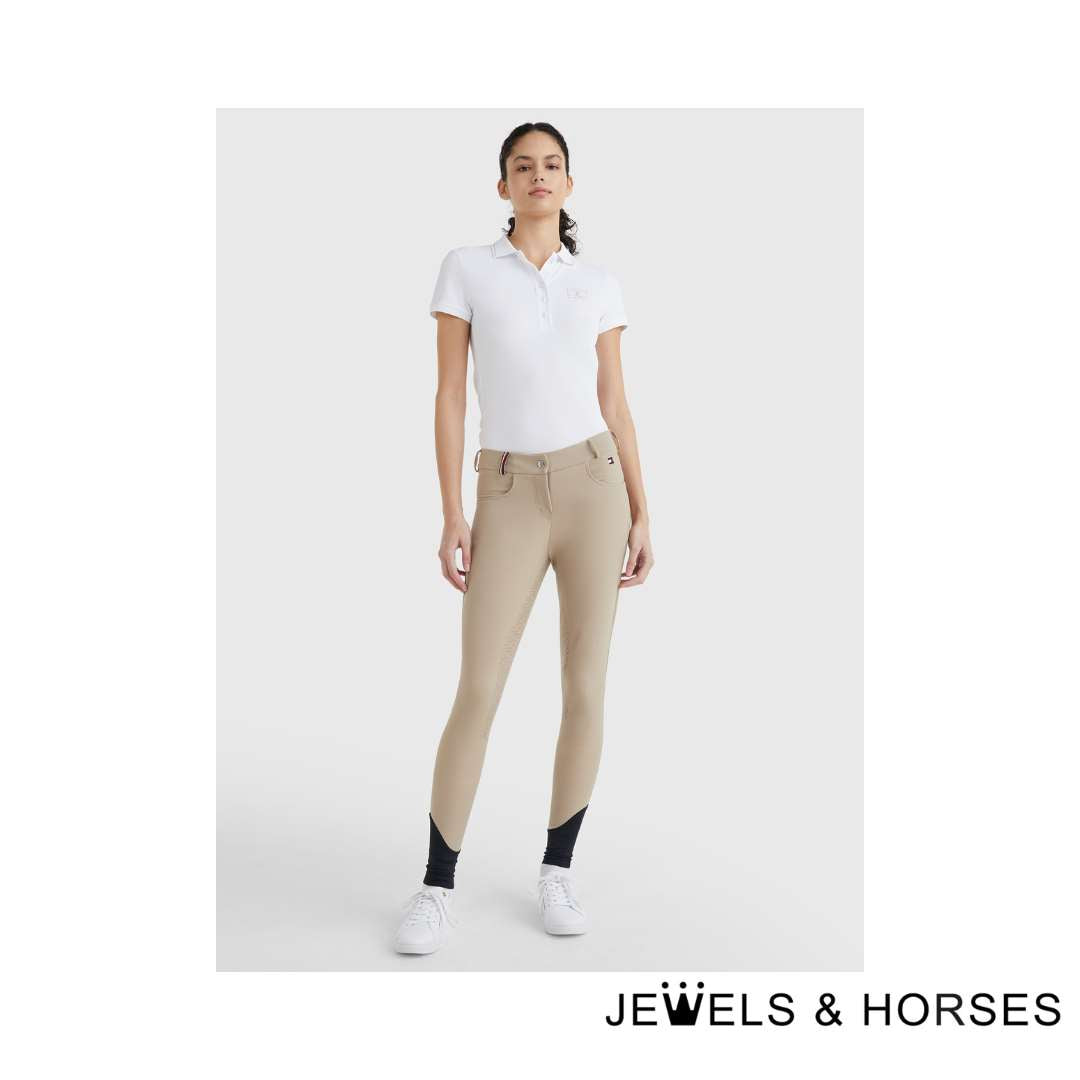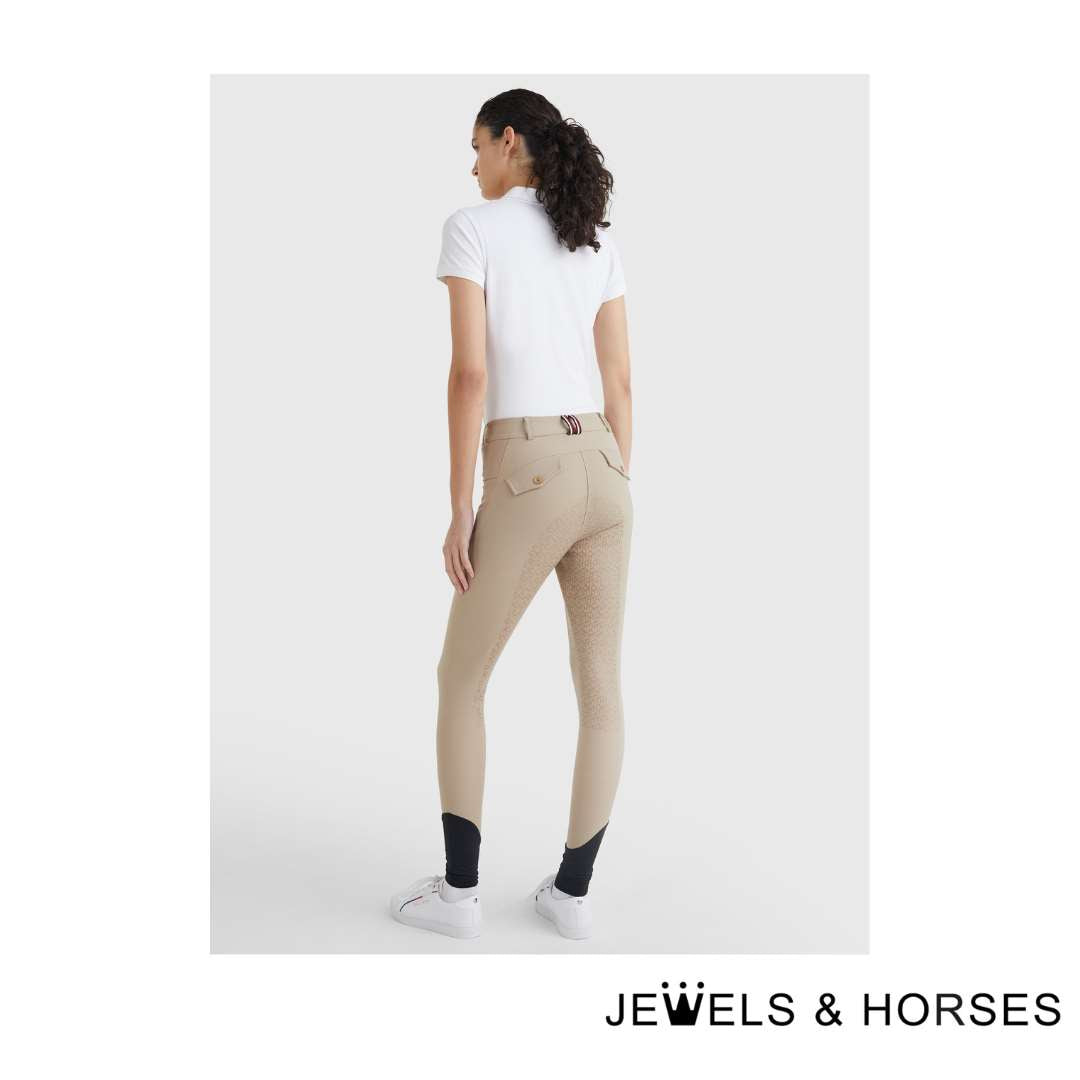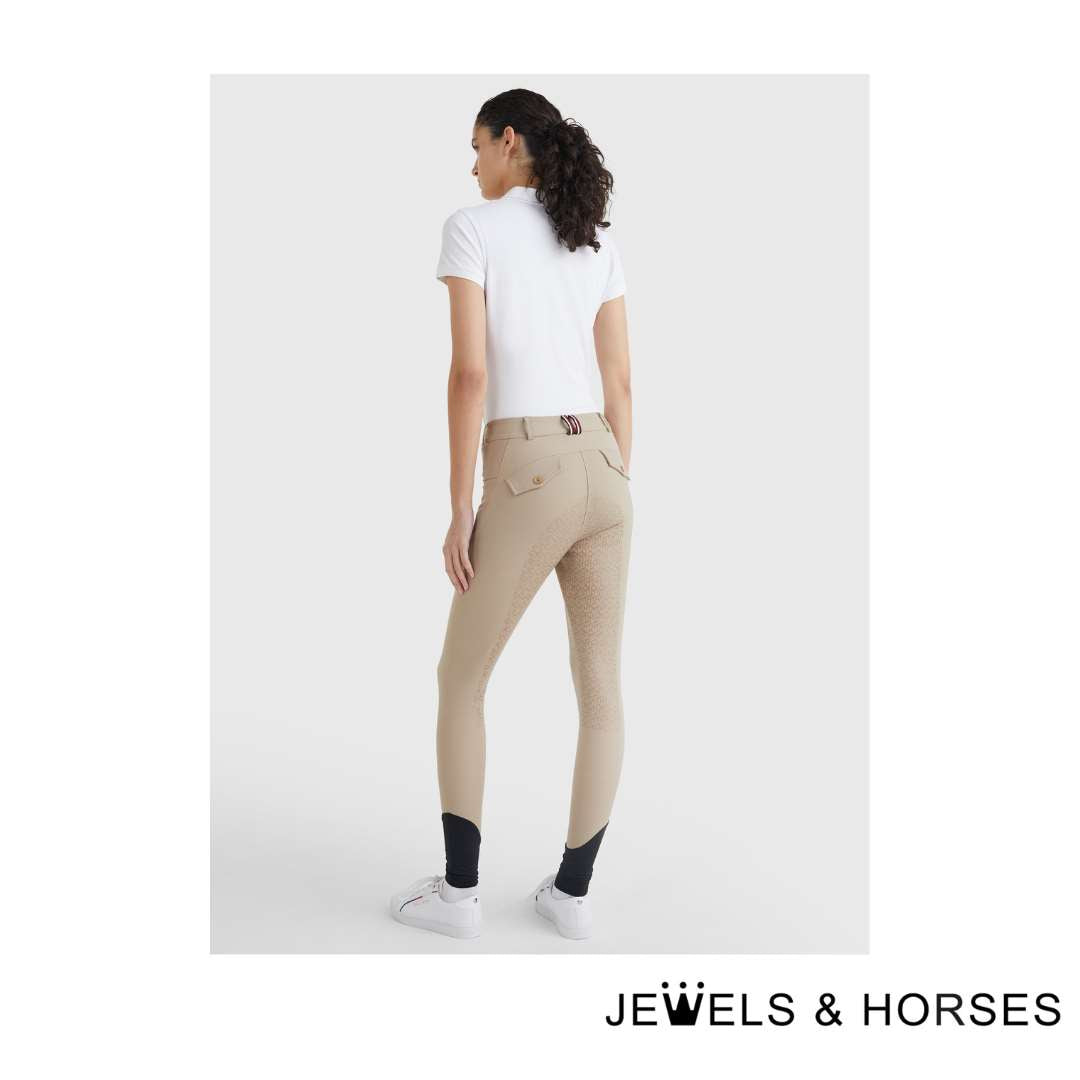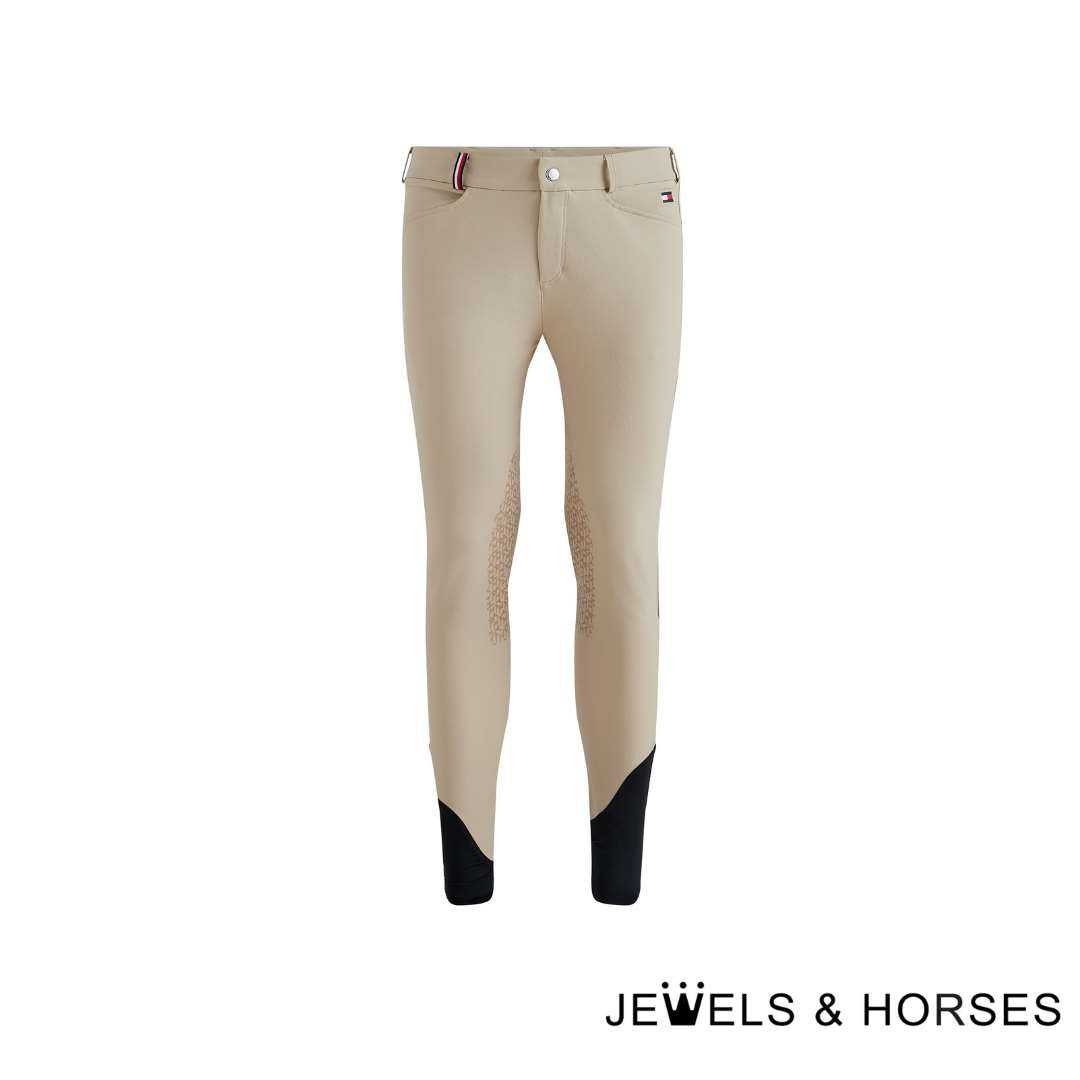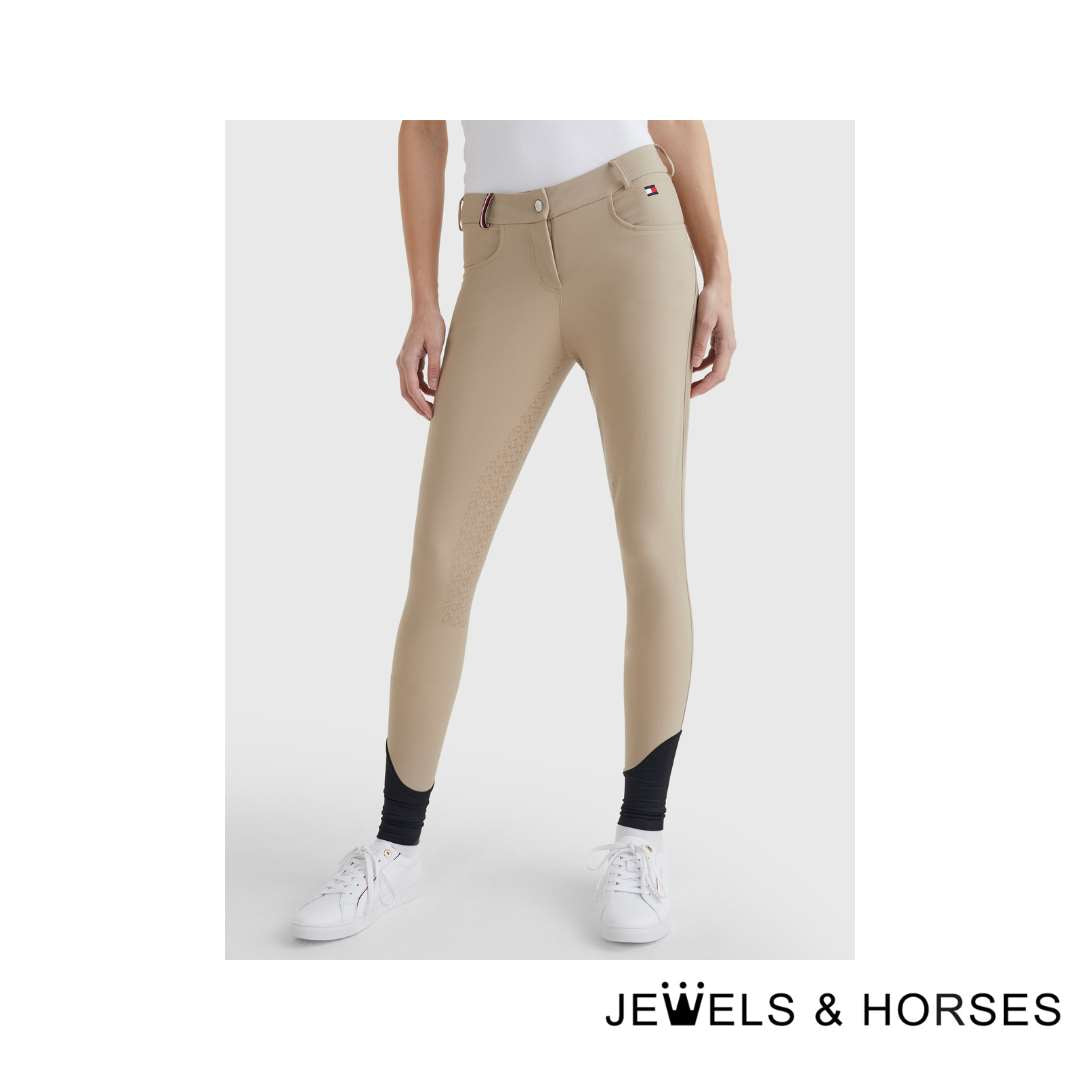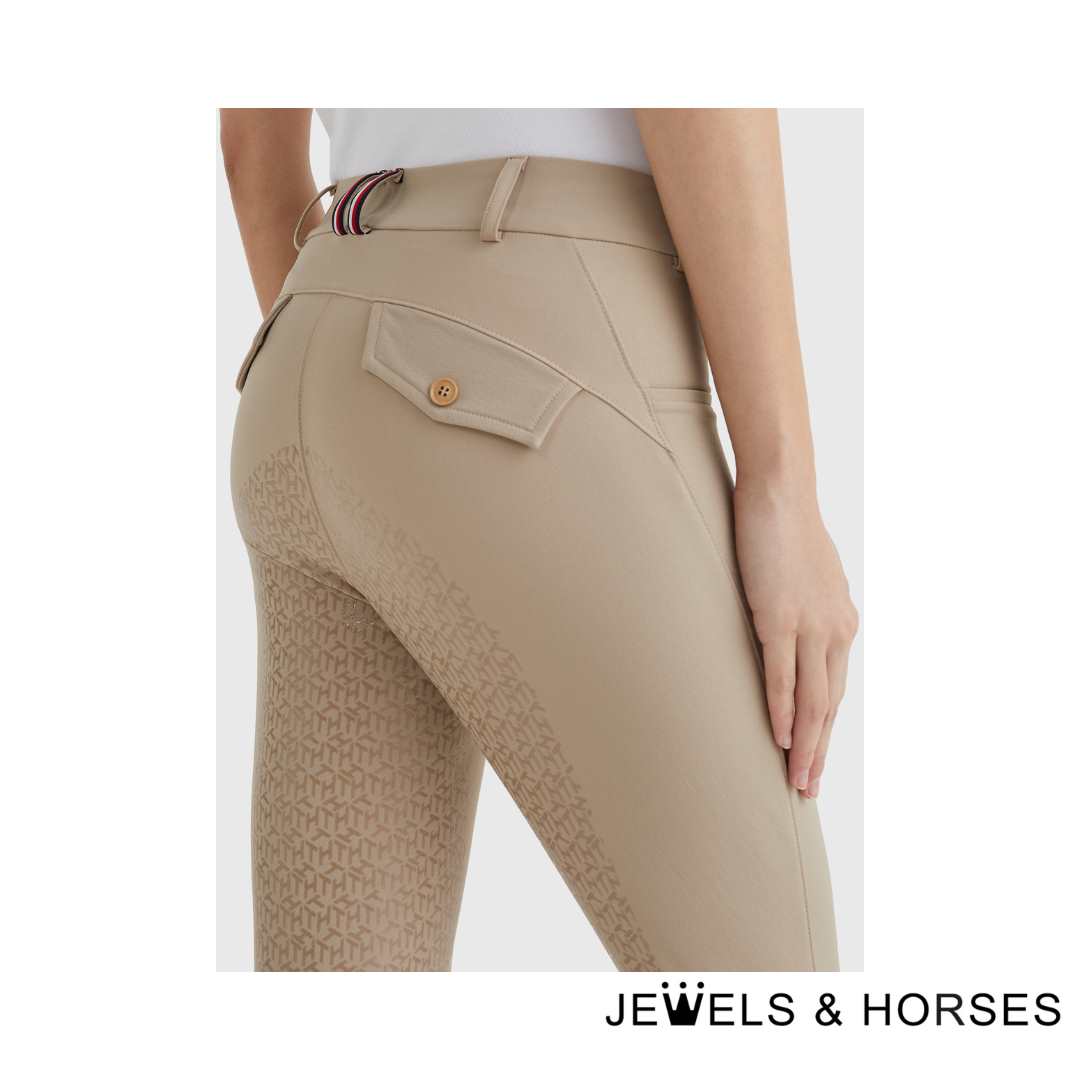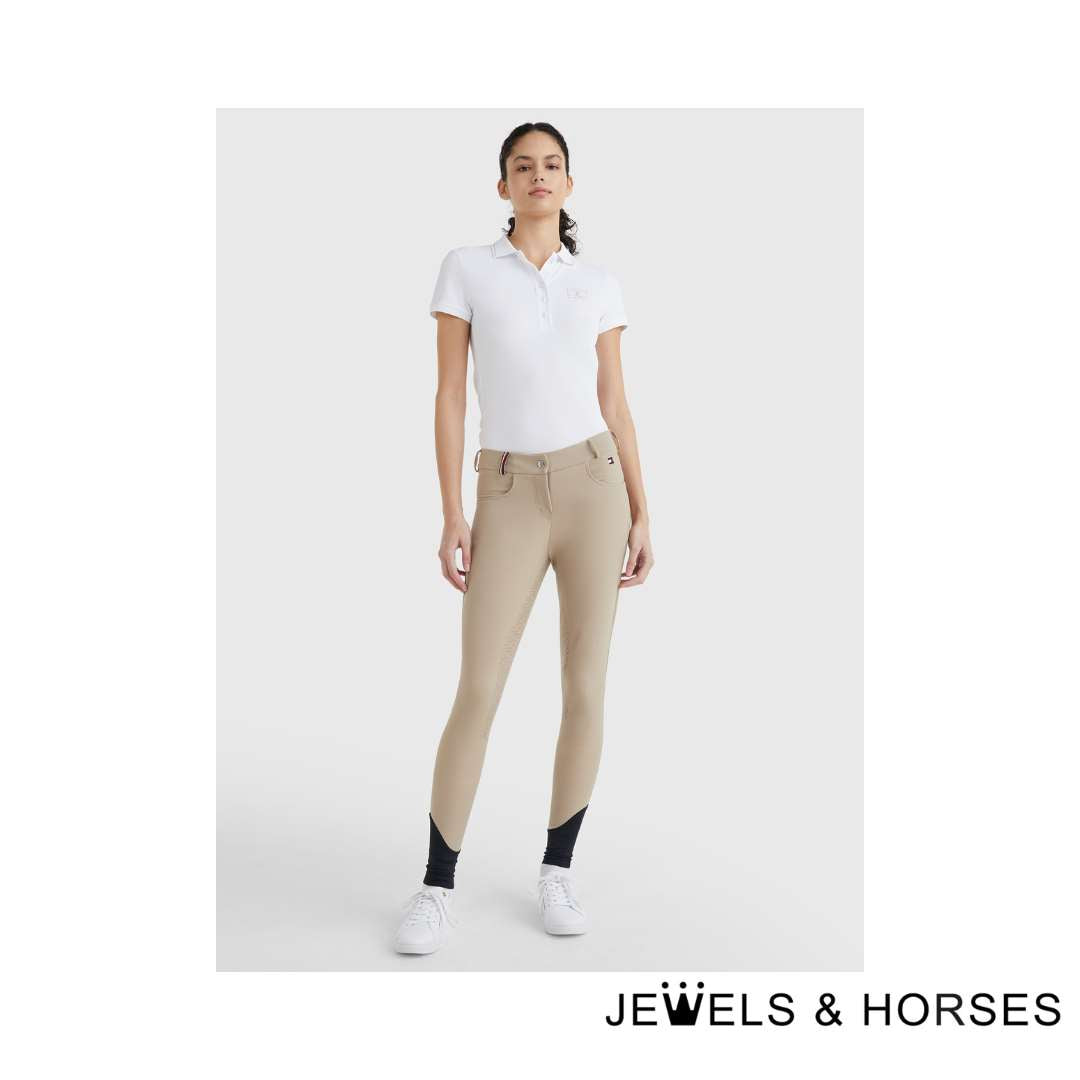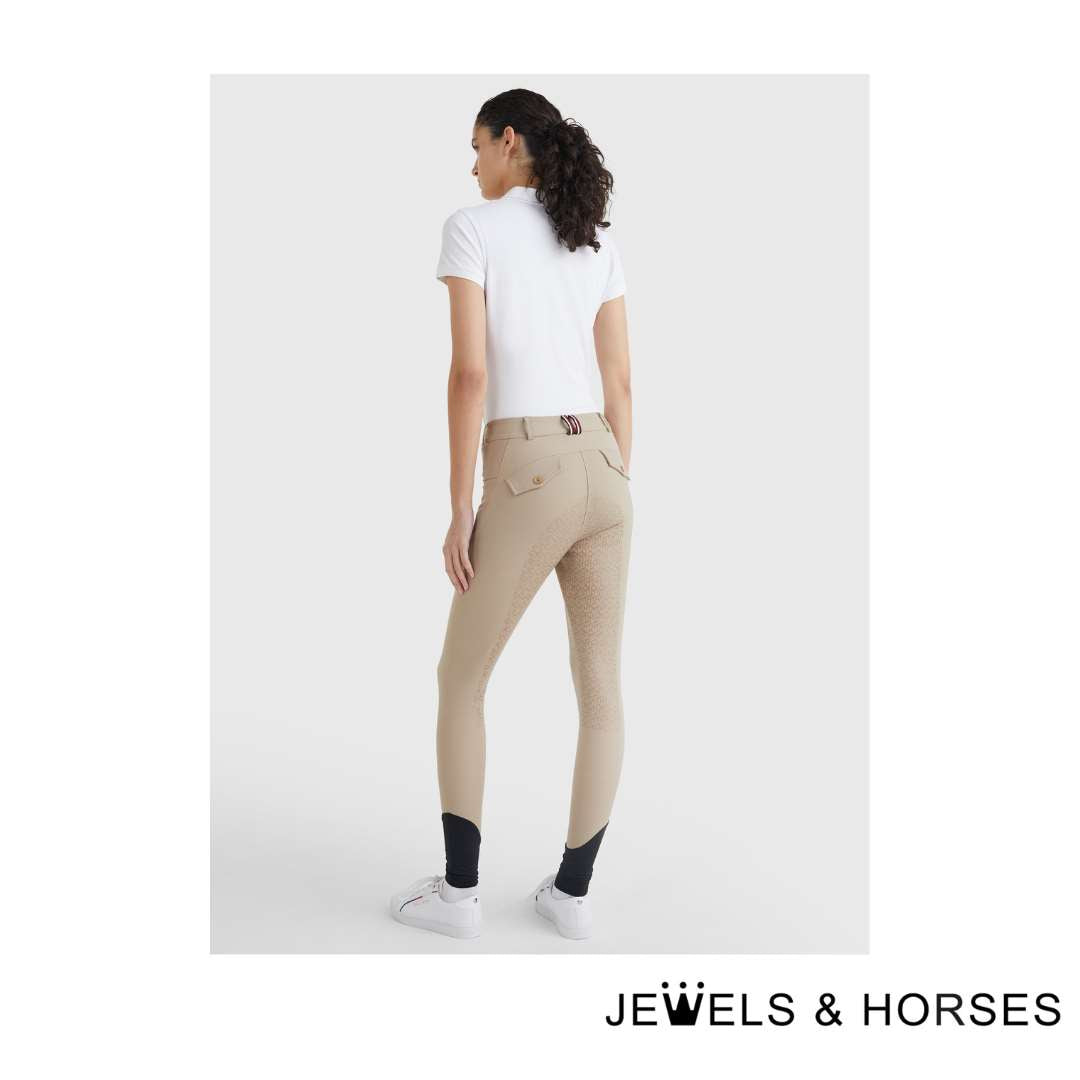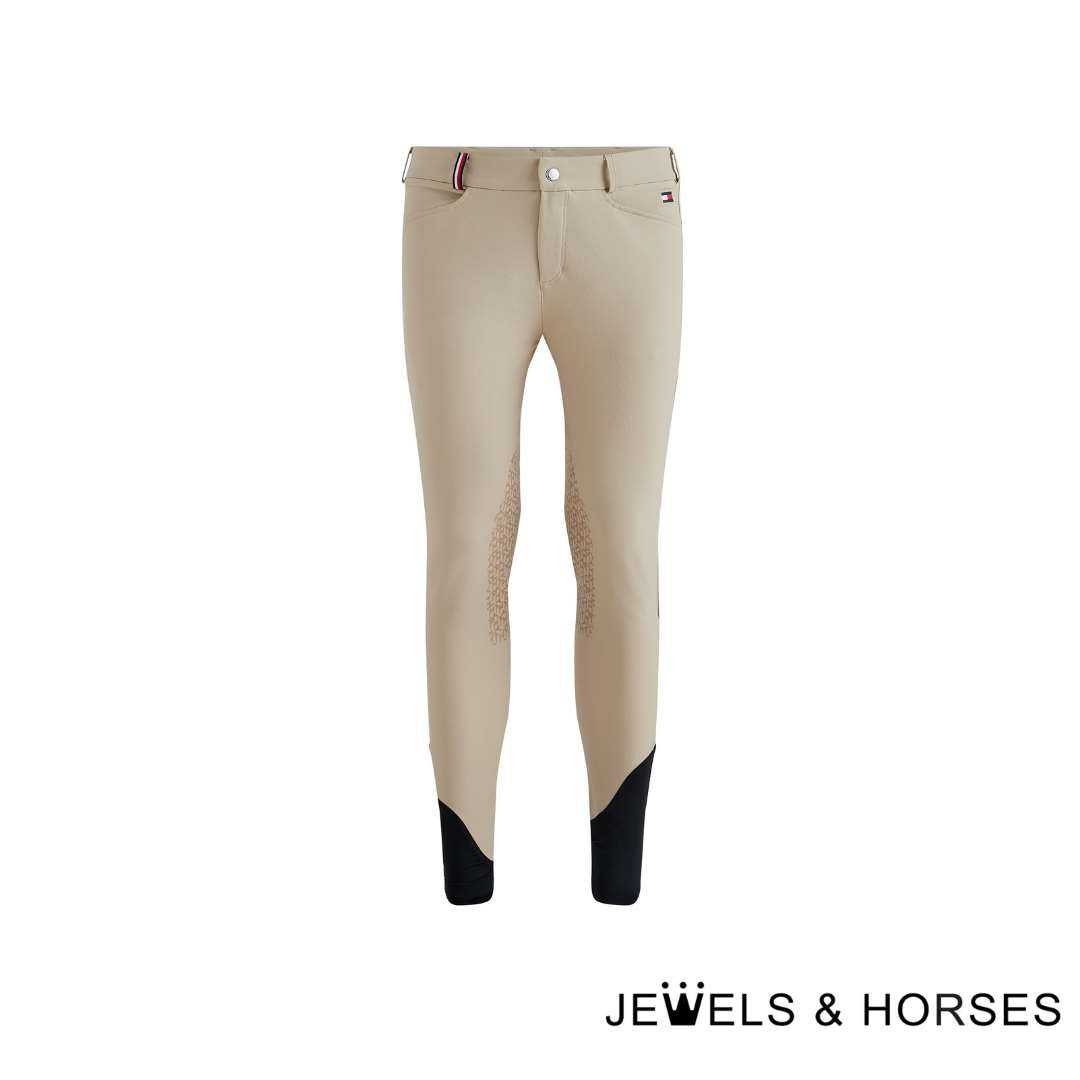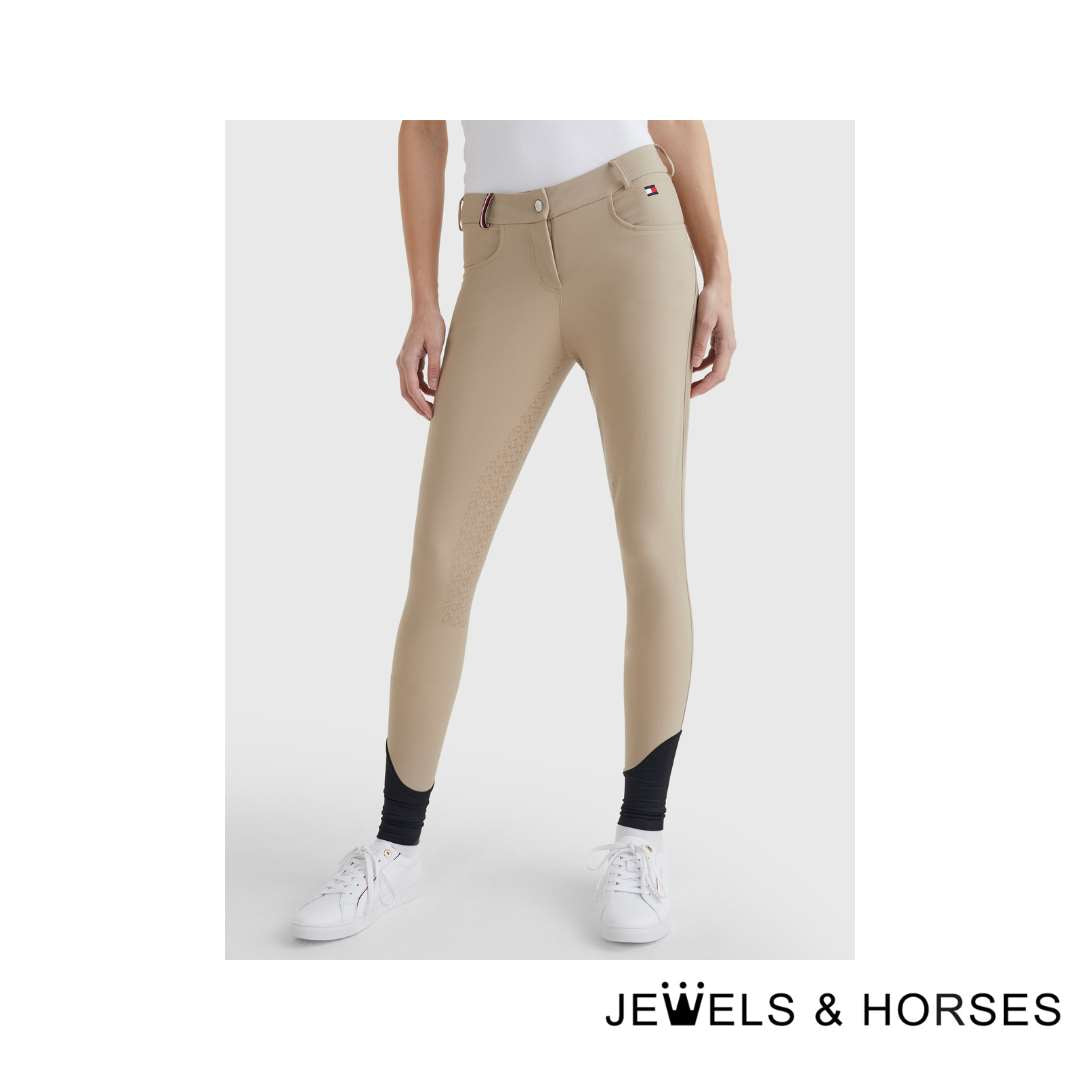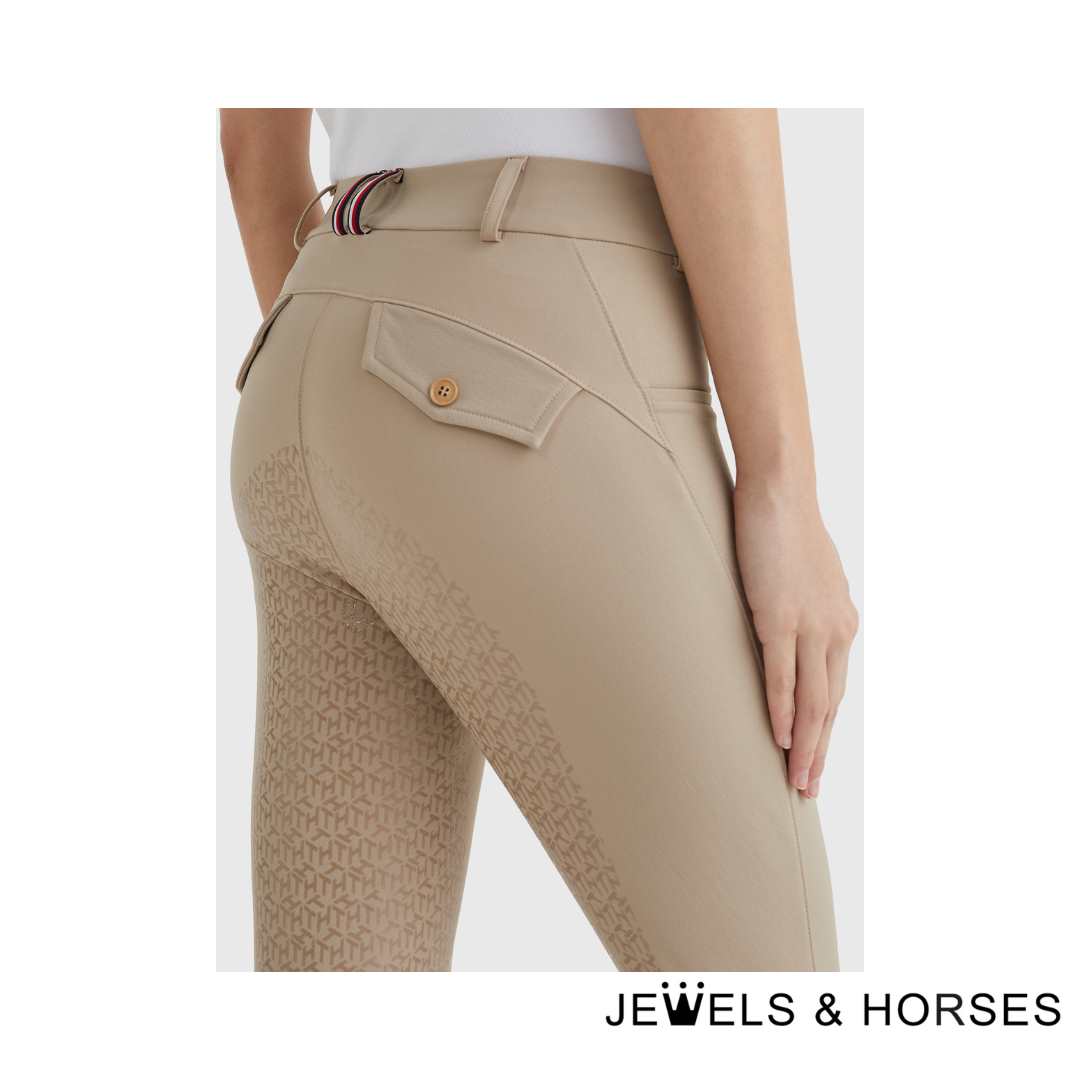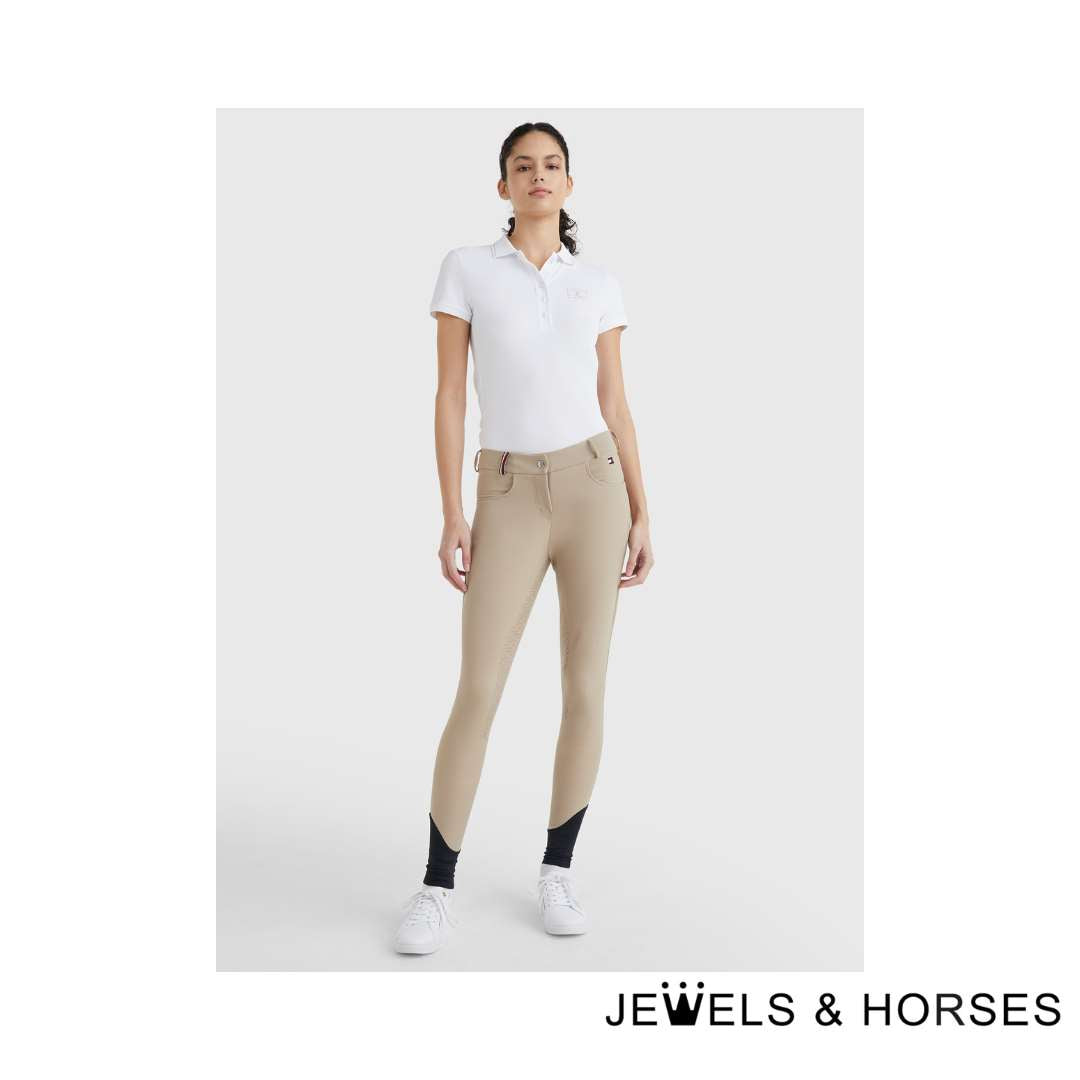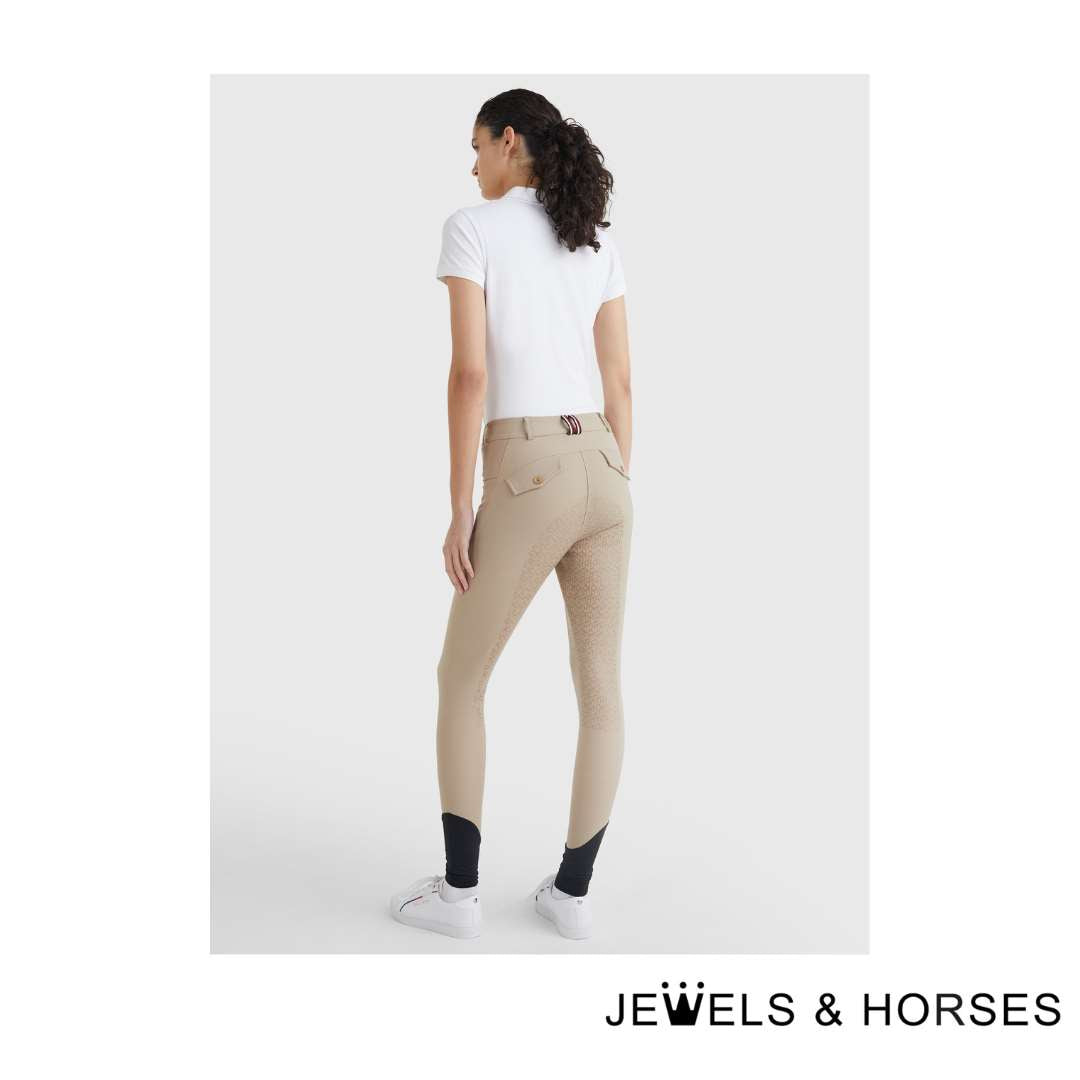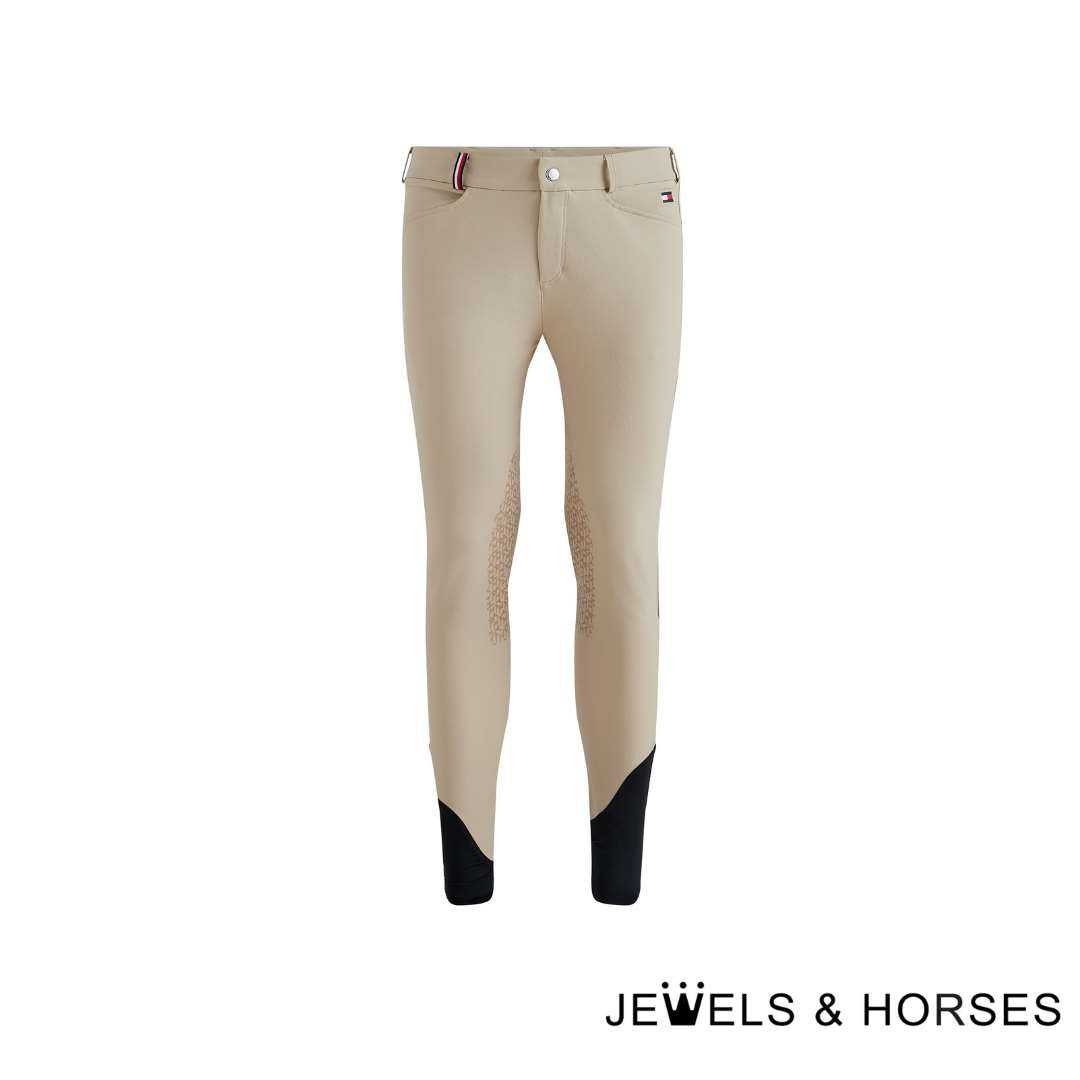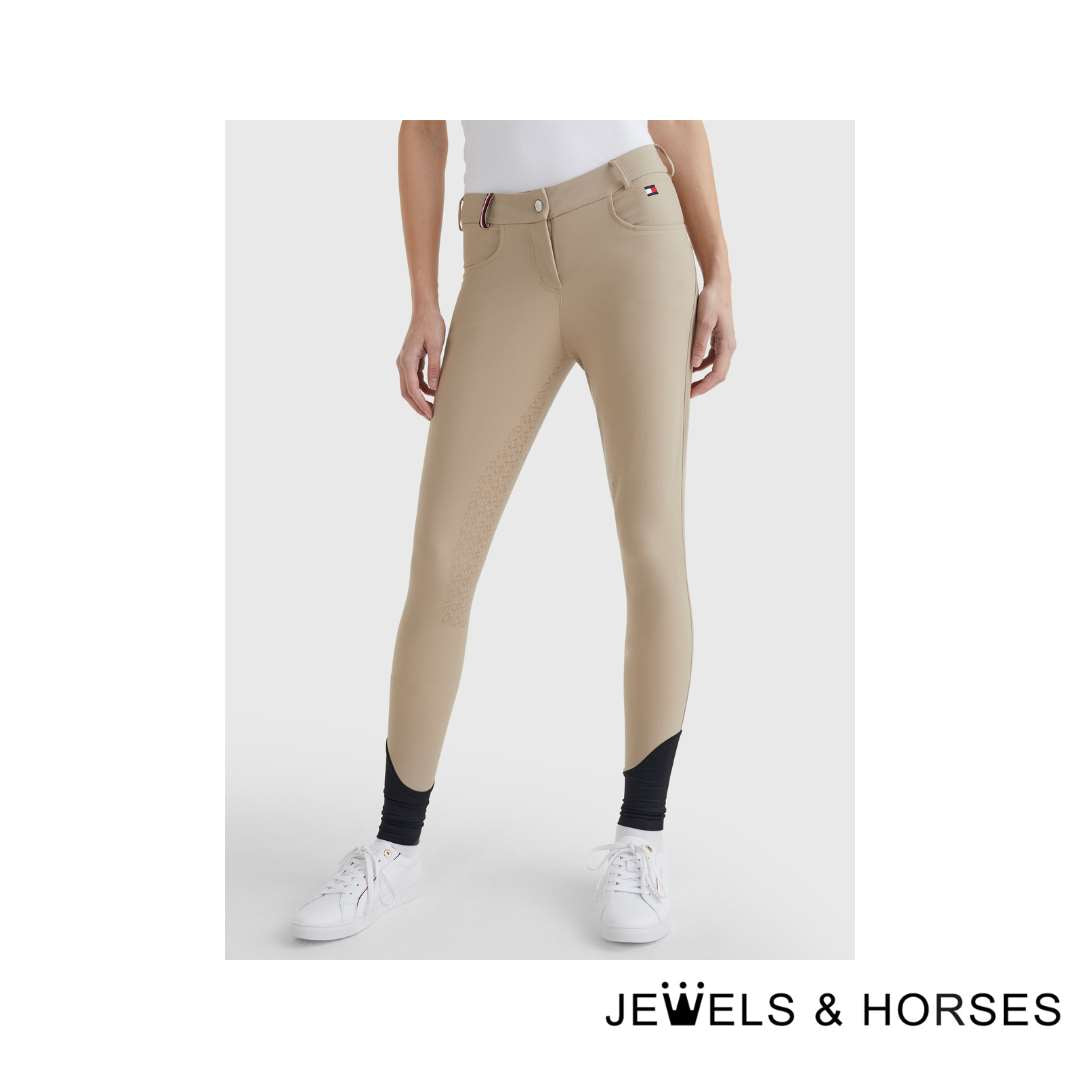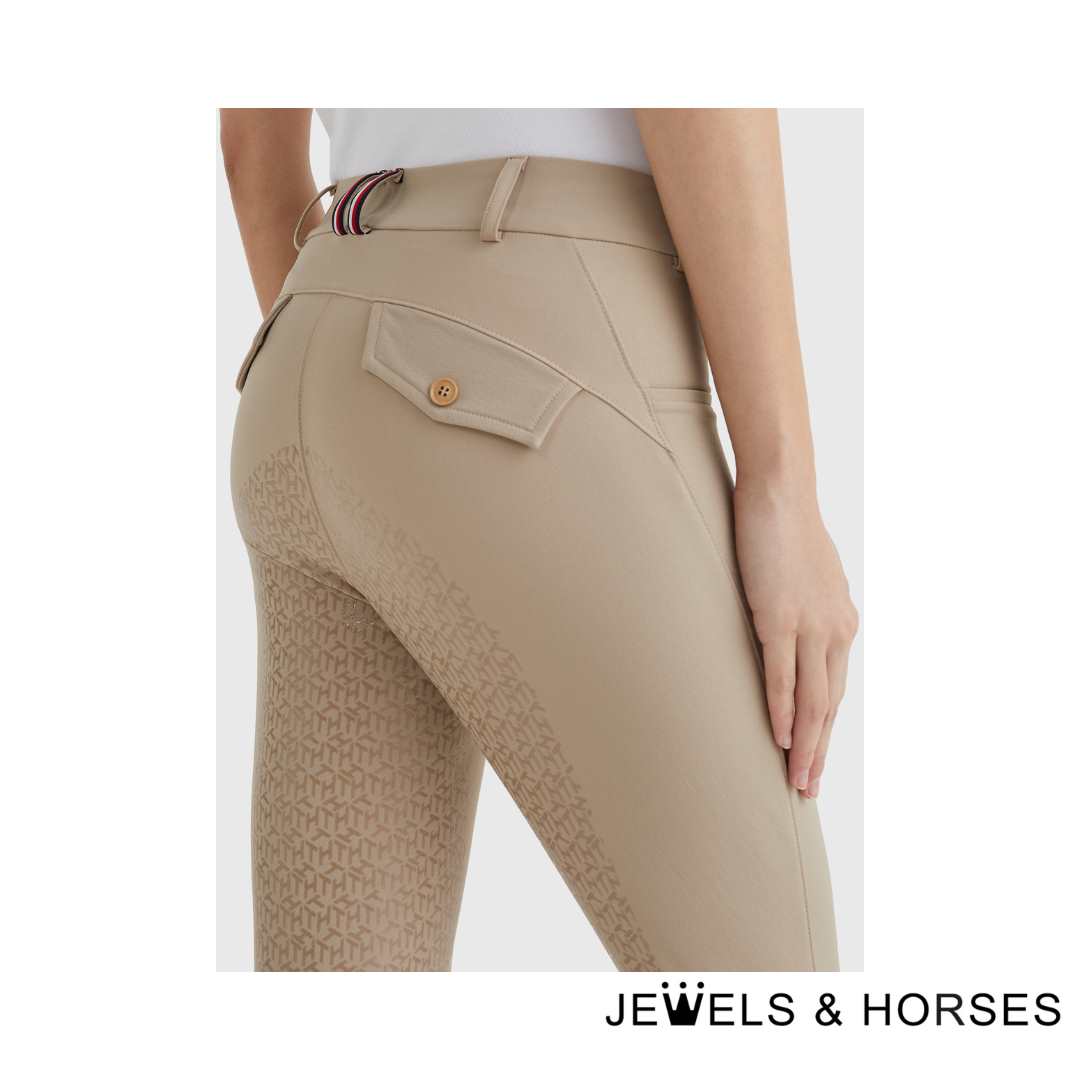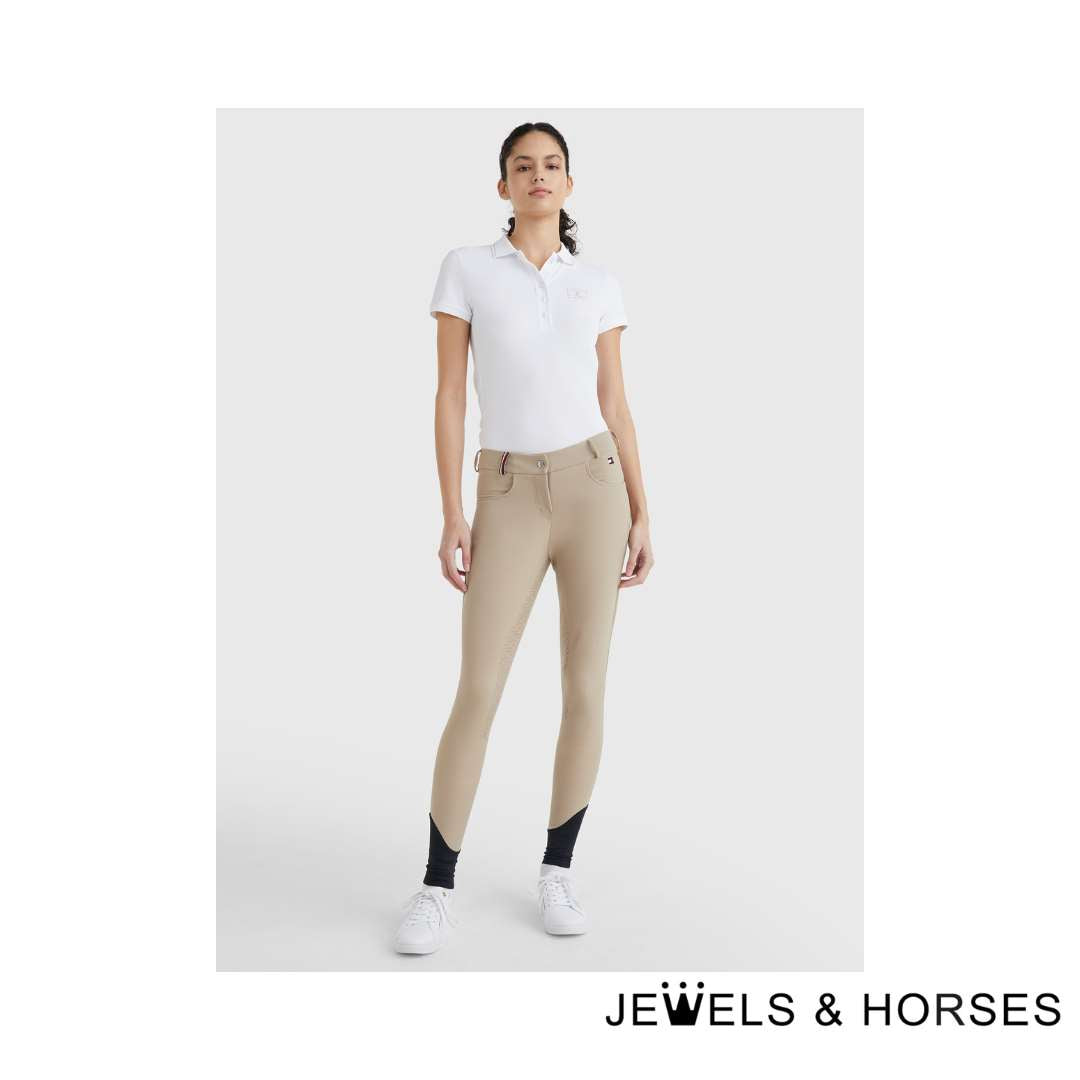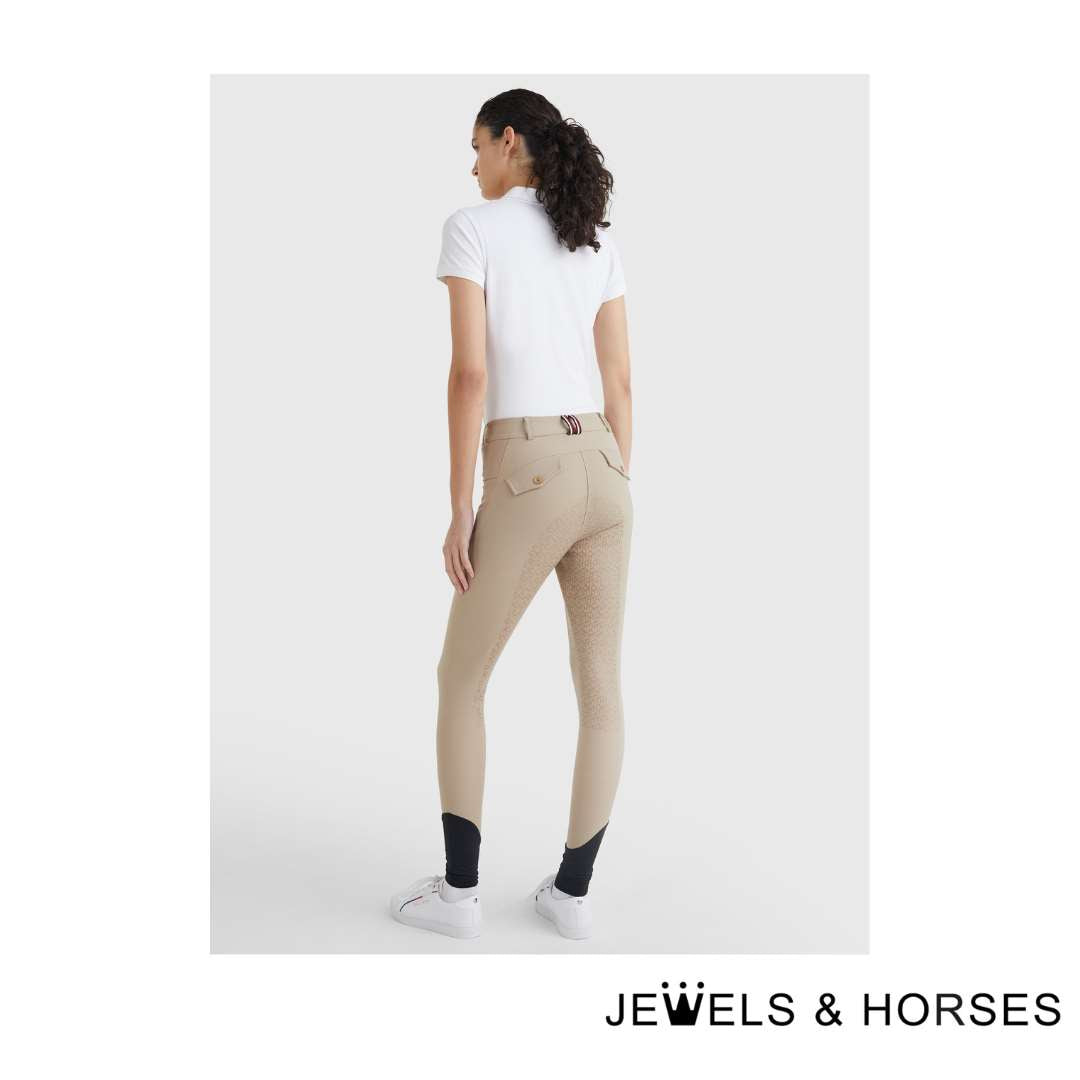 Tommy Hilfiger Breeches - Full Grip Breeches Classic Style - Beige
Classic all-season full-grip breeches with two denim pockets at the front and two dummy flap pockets with button at the back. Elasticated jersey cuffs for easy entry. Front waistband closure with hook and additional safety button. Logo embroidery on the front side below the waistband. TH Global Stripe application on one belt loop at the front and on the two middle ones at the back.
65% polyamide, 29% polyester, 6% elastane.