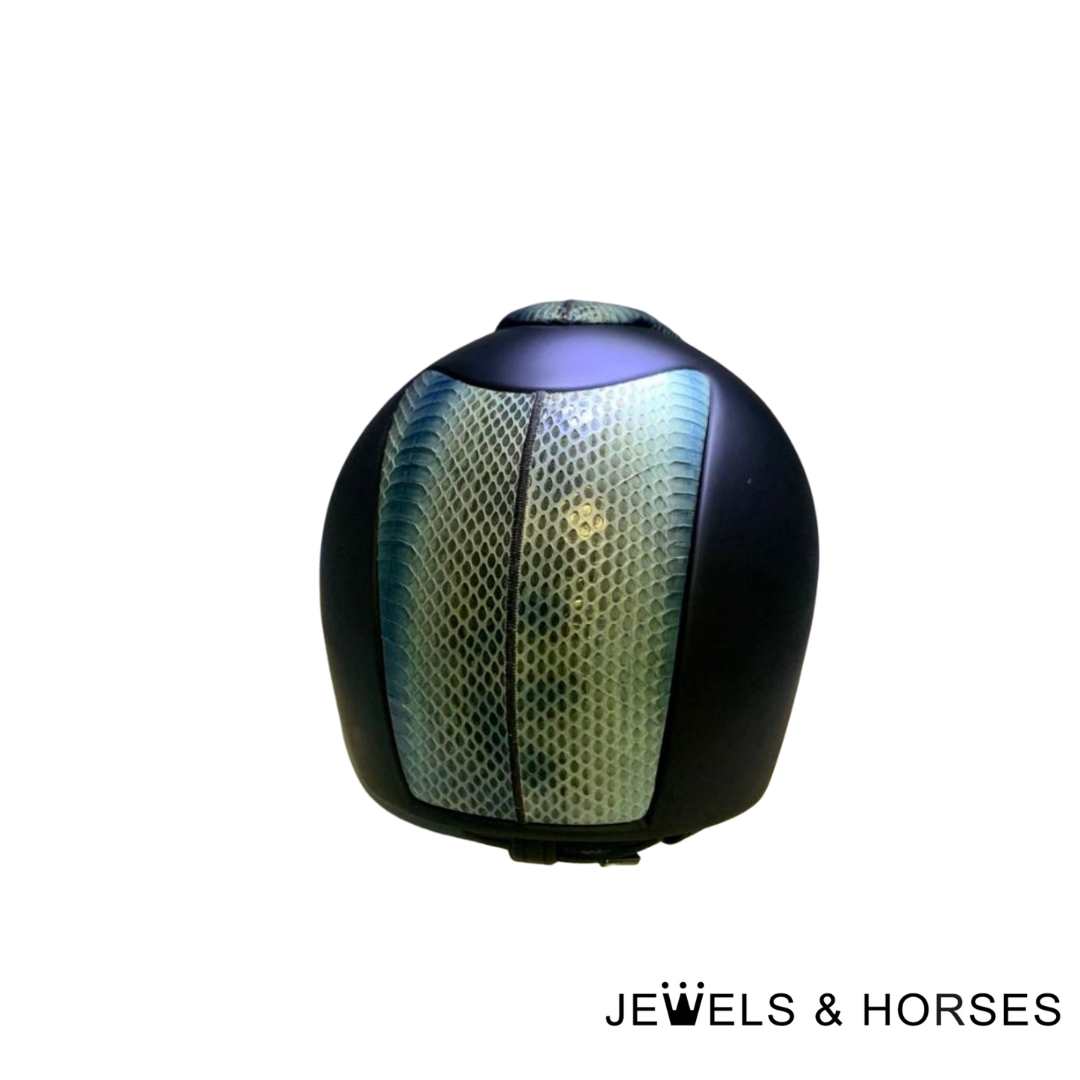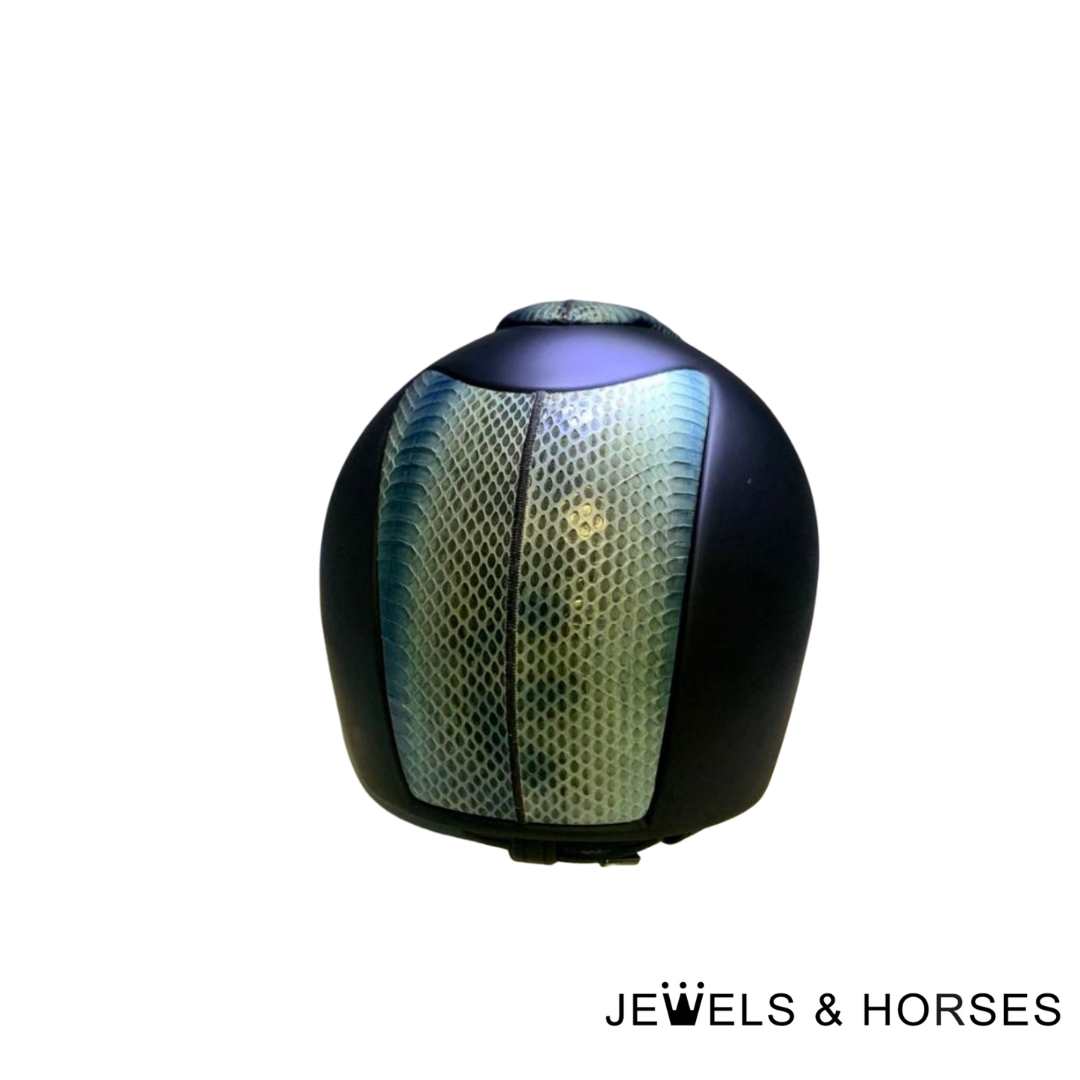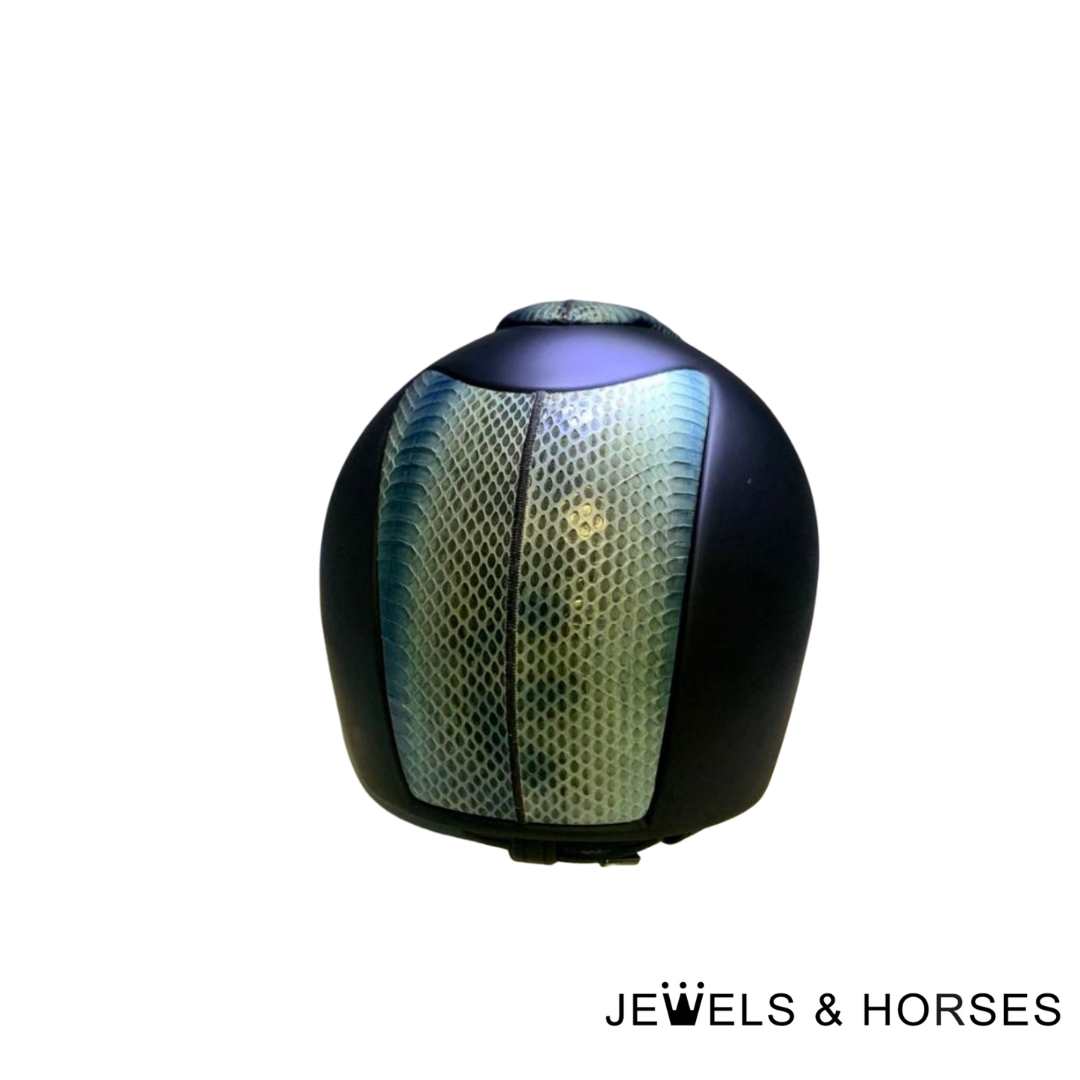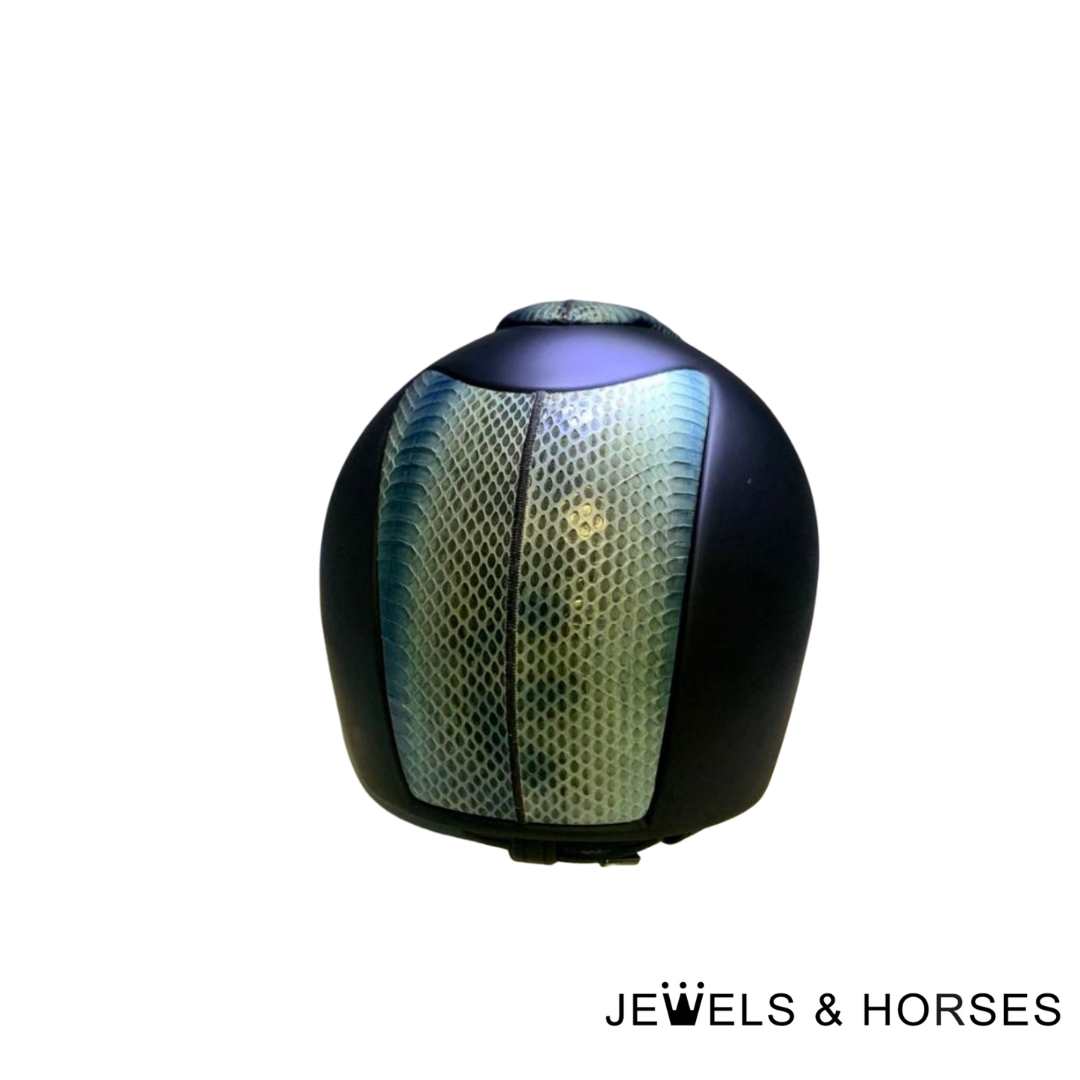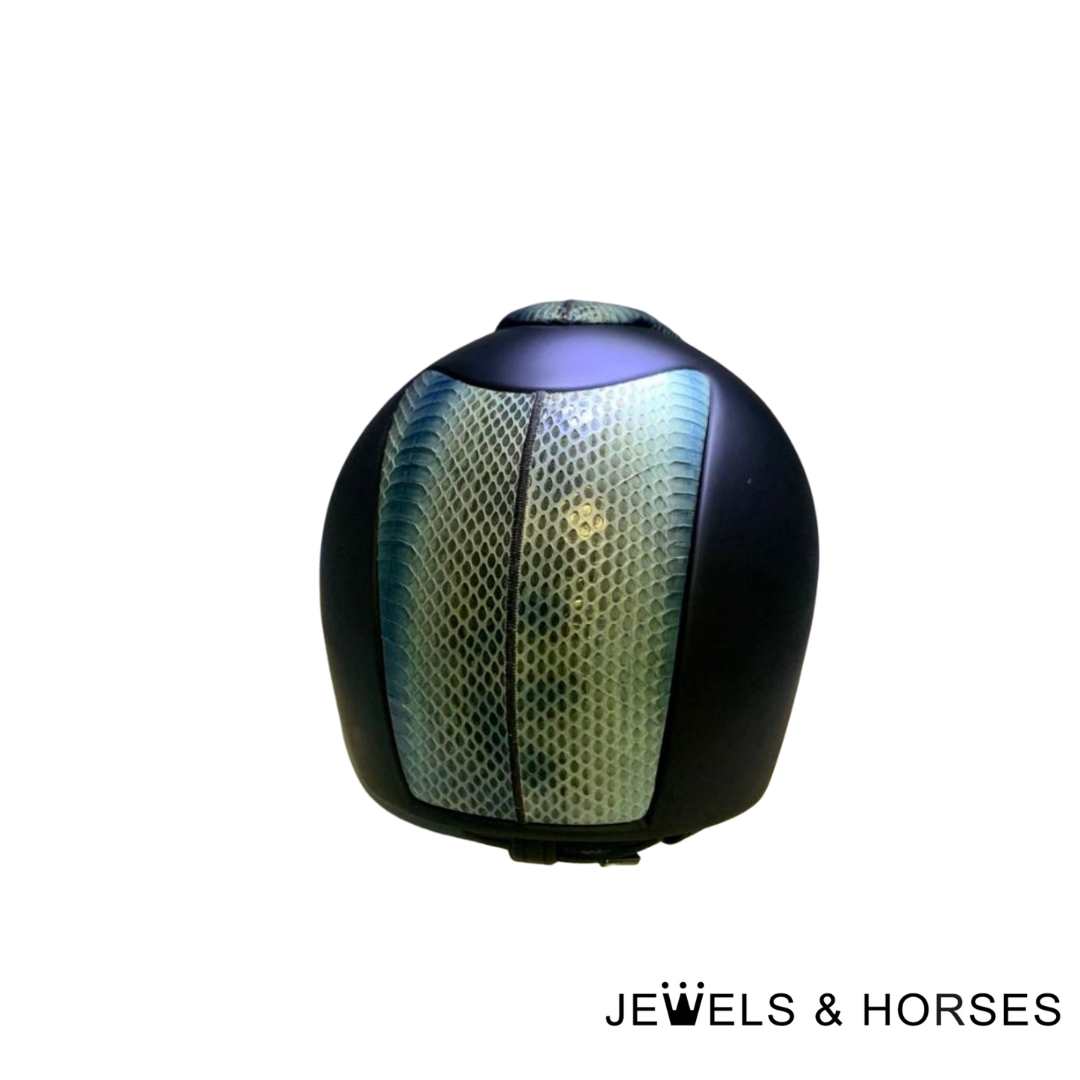 KEP Helmet - Cromo T black Snake panels
KEP Helmet Cromo T,  Snake panels on the front & Back. Black with Bamboo Blue. We love it!
The Visor has a black polish finish, along with the Black polish grid to tie everything in just beautifully! 
This KEP Helmet Special is in stock in a Medium Shell, Please pick your correct size liner to go with it.
To measure your correct size, place a tape measure along the top of your eyebrows passing above where the ears join the head and finishing back round in the middle of the forehead. We recommend going a size below as most KEP Helmets come up slightly smaller. 
We stock 2 different types of liners and small spacers which can be inserted inside the hat (in front, behind or on the sides) to adapt it perfectly to the rider's head (which may be oval, round or egg-shaped). KEP Italia made twelve linings for oval heads (typical in Europe) and twelve for narrower heads (typical of North America and Canada). 
Please order your correct size liner and send us a comment if you would prefer a  a US Liner (Narrow Liner), otherwise we will send the Europe liner out as standard.