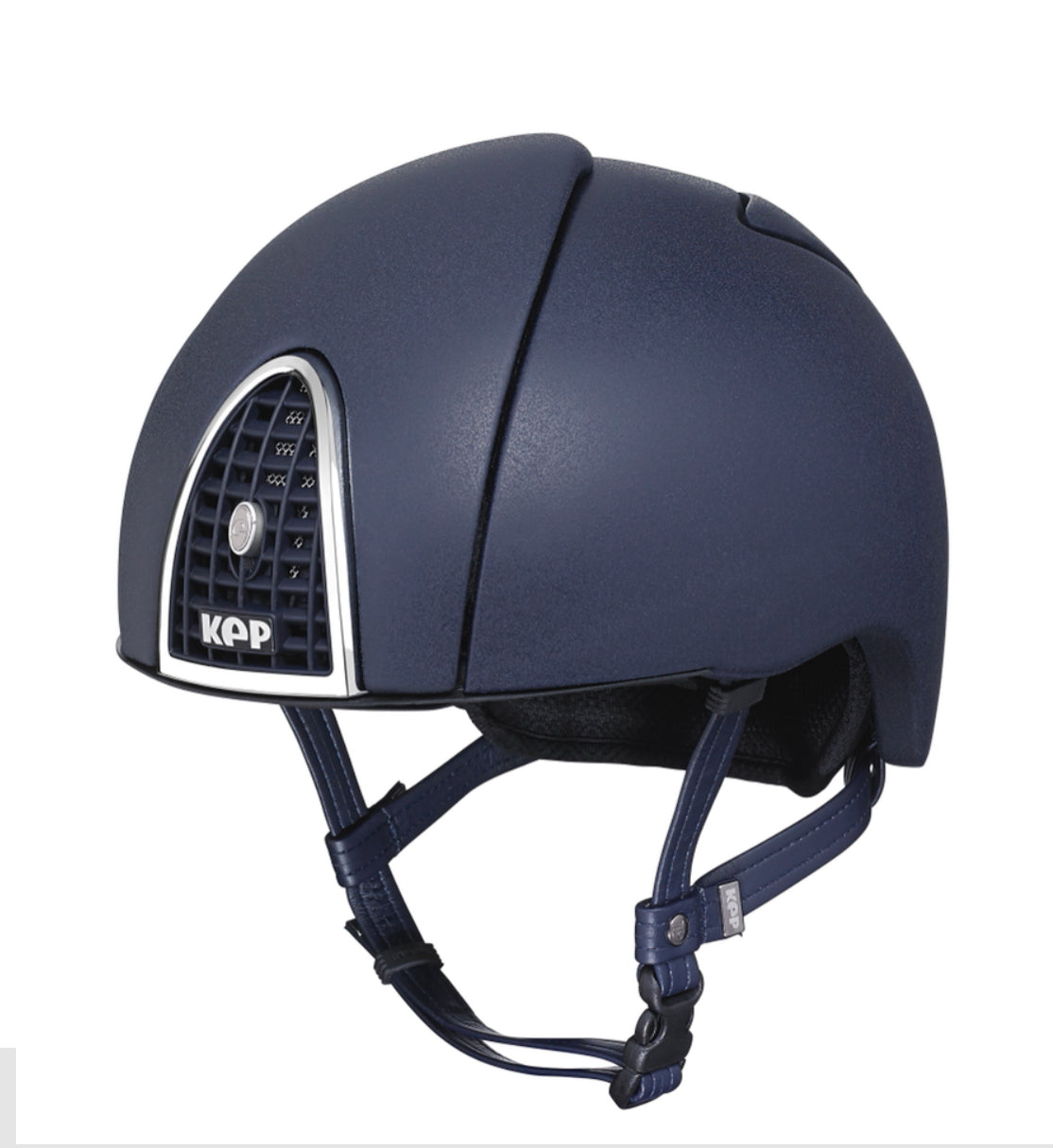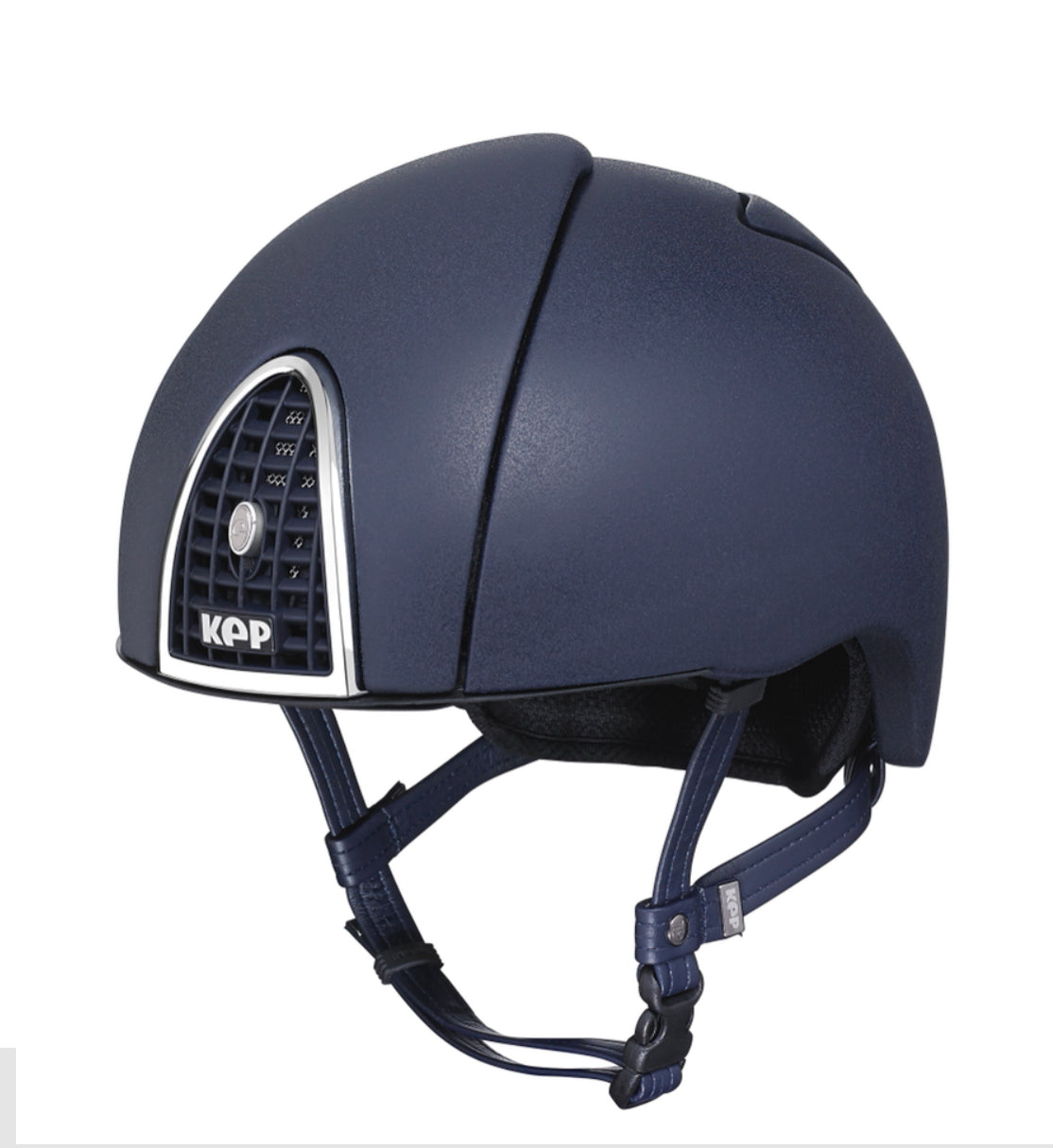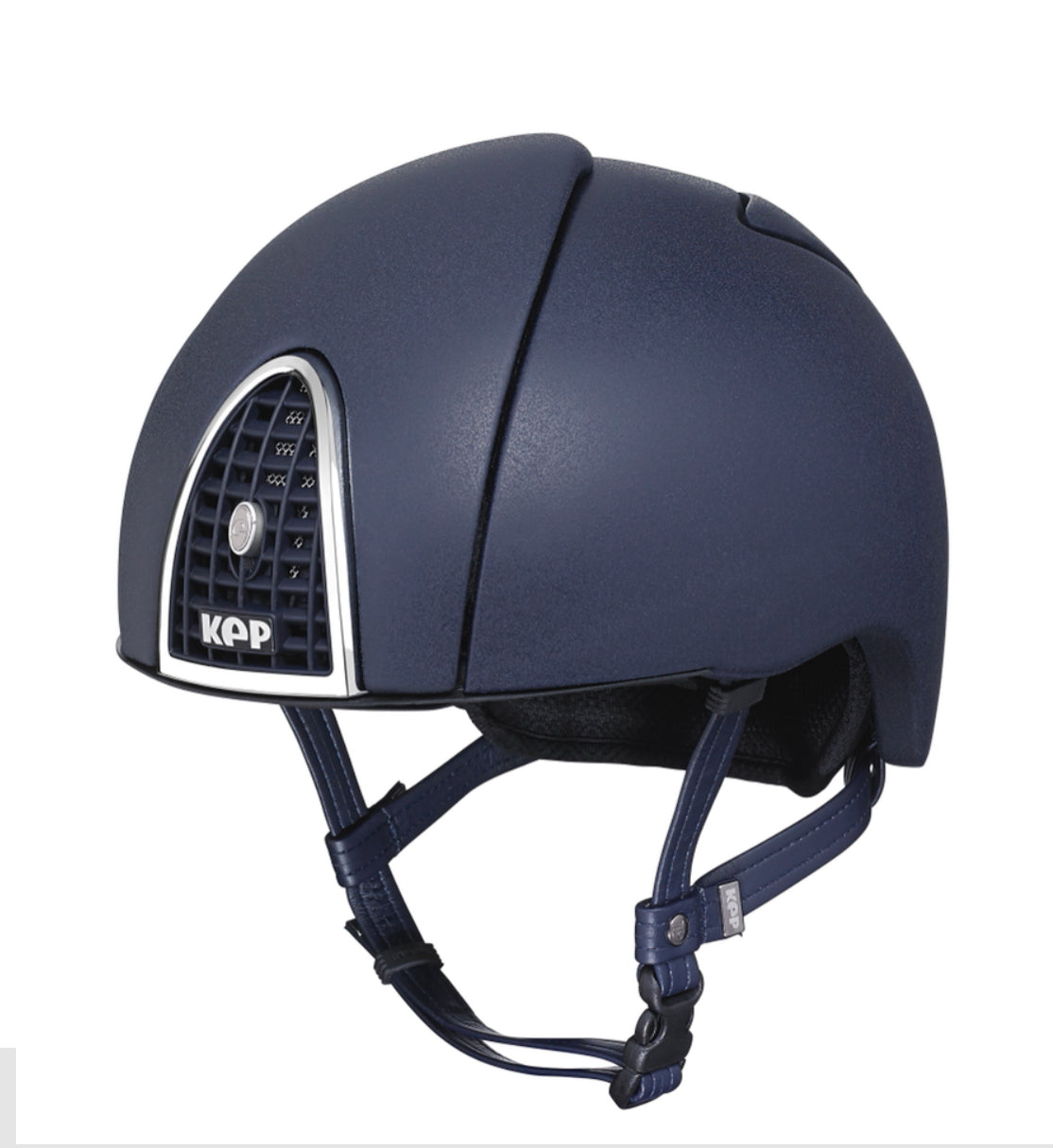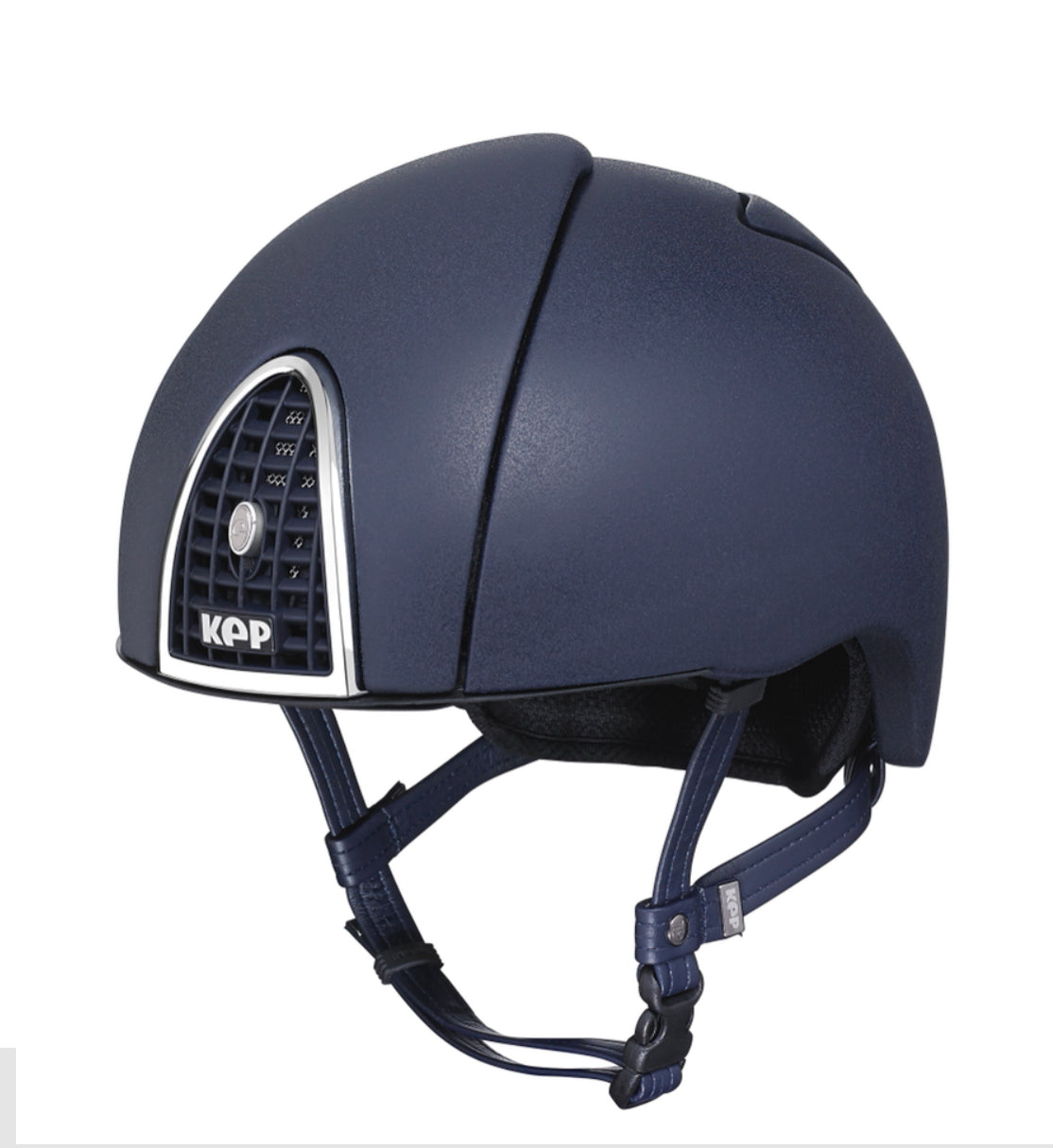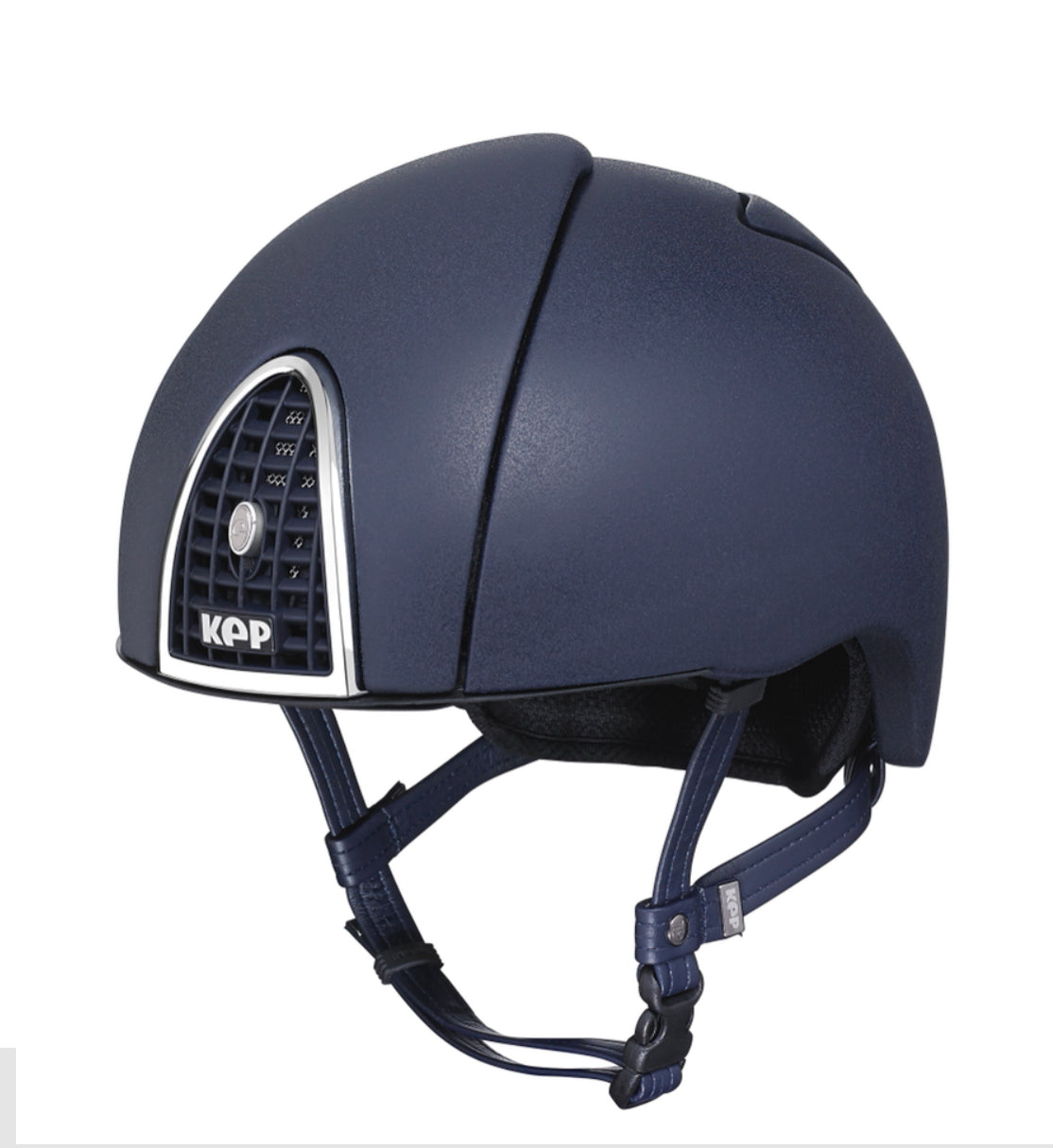 KEP Helmet Chromo Jockey - Riding Helmet Blue Rainbow
The KEP helmet Chromo Jockey stands out for the fact that it has no visor, making it perfectly suited to the needs of jockeys and eventing riders, in particular during the cross-country phase; it also complies with all applicable safety regulations. This helmet's unique textured surface ensures excellent grip for the jockey's cap.
The outer shell is made from polycarbonate using a moulding system, making it light and very resistant. The KEP AIR CONTROL SYSTEM ensures optimal ventilation by controlling the internal temperature and circulation of air, which flows through special channels in the polystyrene.
The eco-leather strap with five attachment points is hypoallergenic and extremely comfortable, helping to avoid skin irritation. The internal Coolmax® lining is detachable and can be washed by hand in cold water or in the washing machine at 30°C.
The helmet is customisable (airbrushing by hand or other techniques) and is available in two colours to suit every rider's tastes. Weight: +/- 440 grams.

100% designed and made in Italy. 
All the KEP Riding Hats are tested and kite marked for the British Market and have the ASTM F1163.04A and PAS015: 2011 KITE MARK to allow you to wear your KEP hat for all equestrian disciplines.