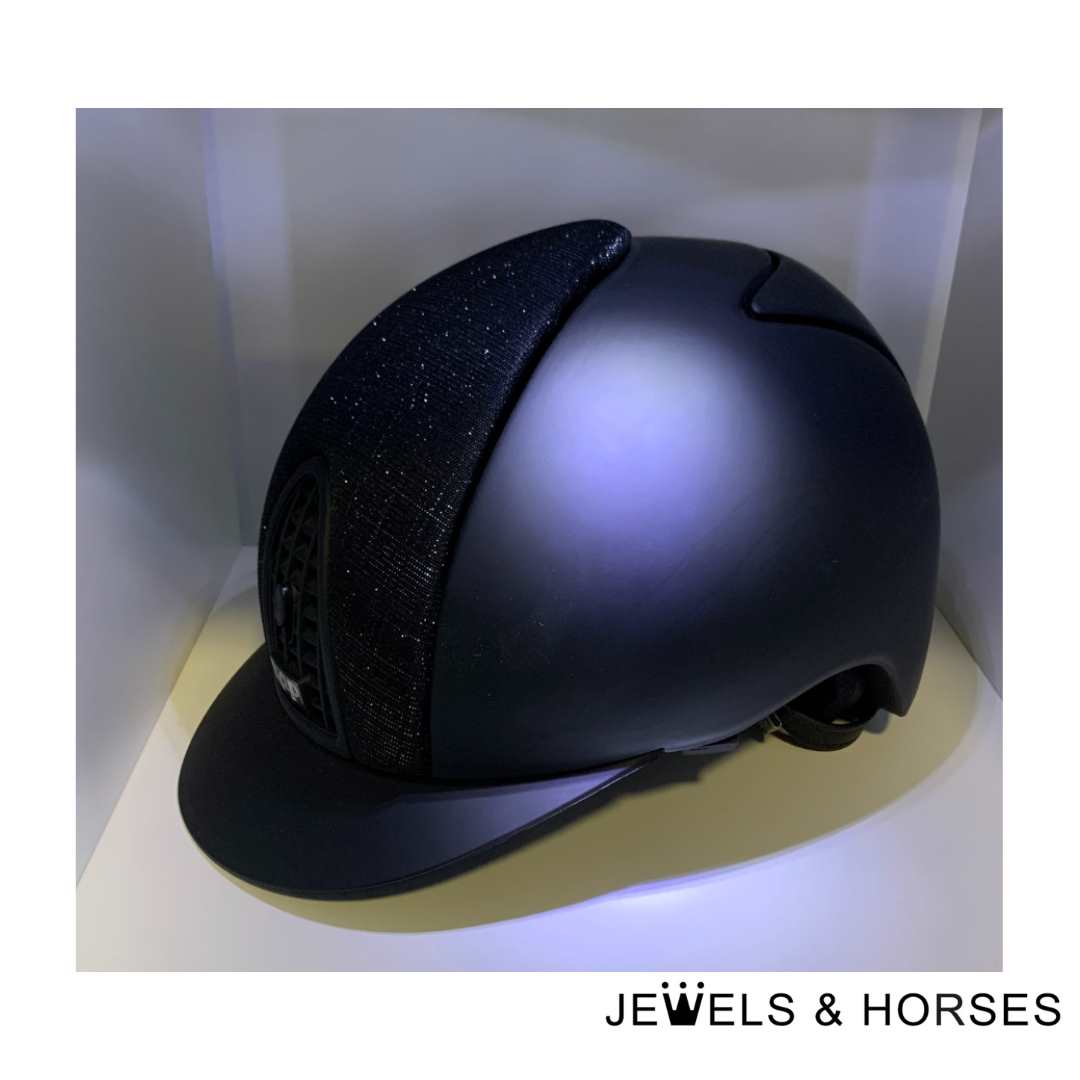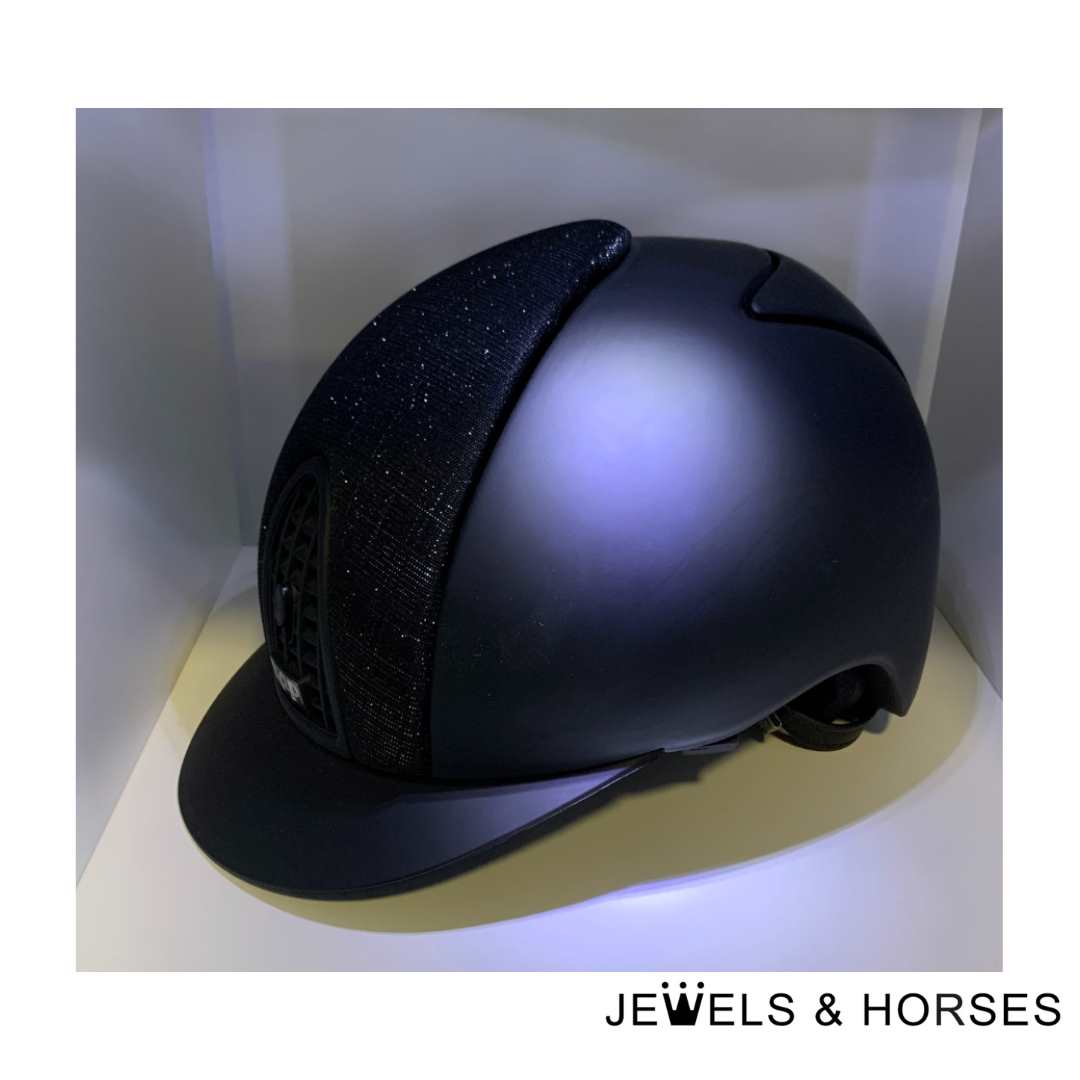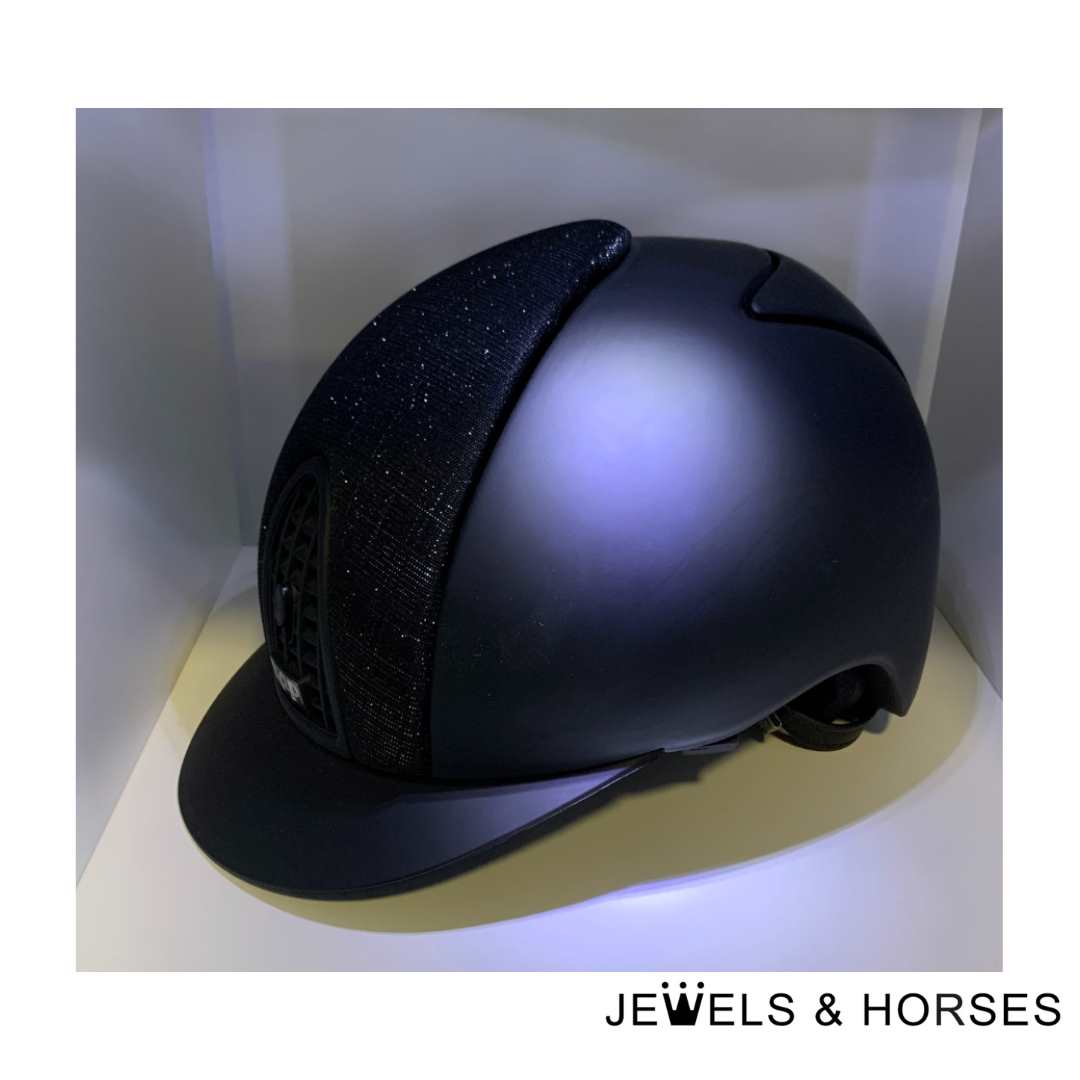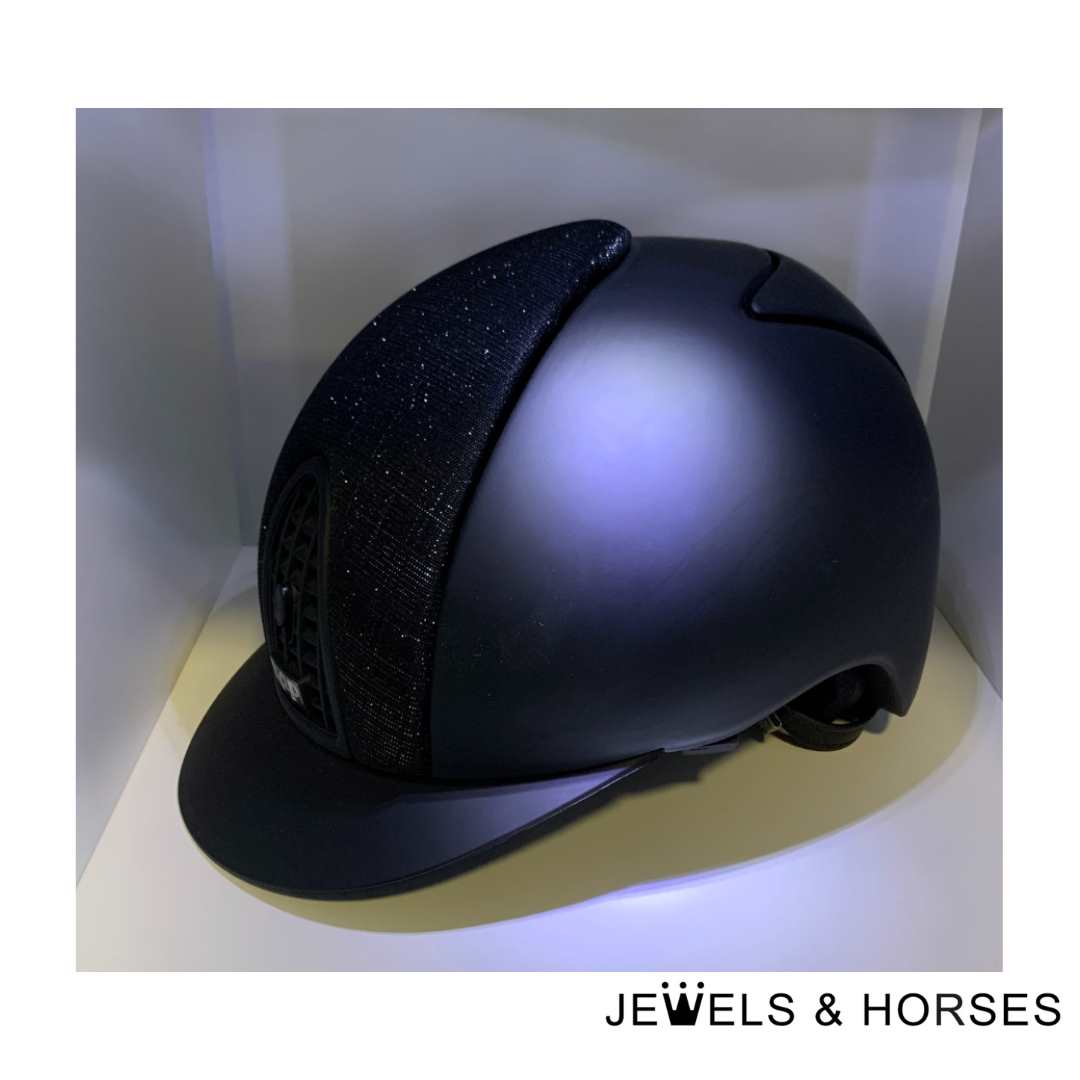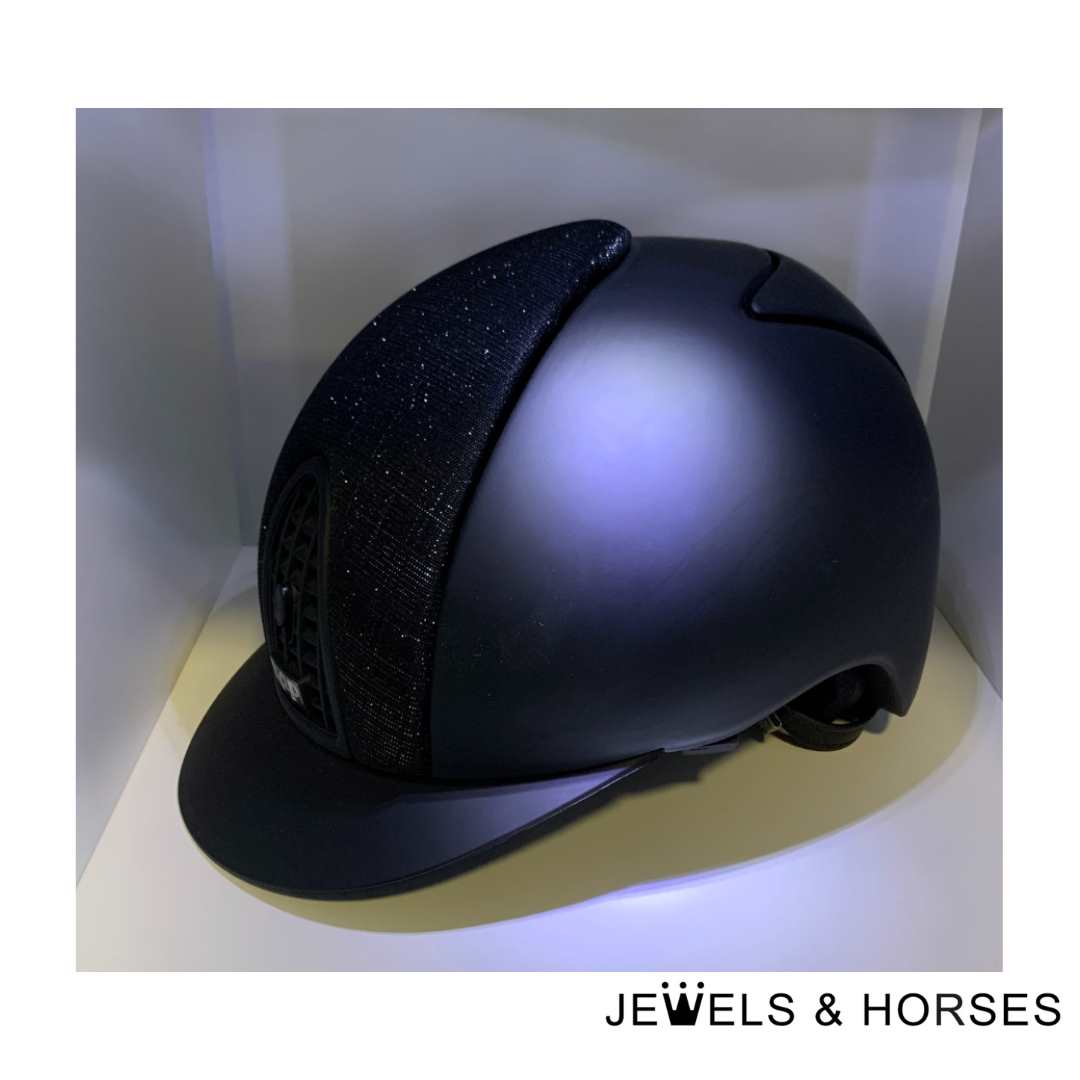 KEP Helmet Cromo T Dark Black Galassia Black
KEP Helmet Cromo T Dark Black Galassia Black 
Such an understated beauty! Subtle Dark Black Glitter effect that picks up a lovely sparkle.
Shell, Rear and Strap all in Black.
This KEP Helmet Cromo T Dark Black Galassia Black Special is in stock in a Medium Shell.  Please pick your correct size liner to go with it.
To measure your correct size, place a tape measure along the top of your eyebrows passing above where the ears join the head and finishing back round in the middle of the forehead. We recommend going a size below as most KEP's come up slightly smaller. 
We stock 2 different types of liners and small spacers which can be inserted inside the hat (in front, behind or on the sides) to adapt it perfectly to the rider's head (which may be oval, round or egg-shaped). KEP Italia made twelve linings for oval heads (typical in Europe) and twelve for narrower heads (typical of North America and Canada). 
Please order your correct size liner and send us a comment if you would prefer a US Liner (Narrow Liner), otherwise we will send the Europe liner out as standard.
KEP helmets are internationally renowned for being amongst the safest in the world. They undergo the safety tests of a total of five international institutions. KEP's objective has always been to produce the safest helmets in the world, and we are proud to declare that their helmets are the only ones in the world to feature 5 safety certifications.