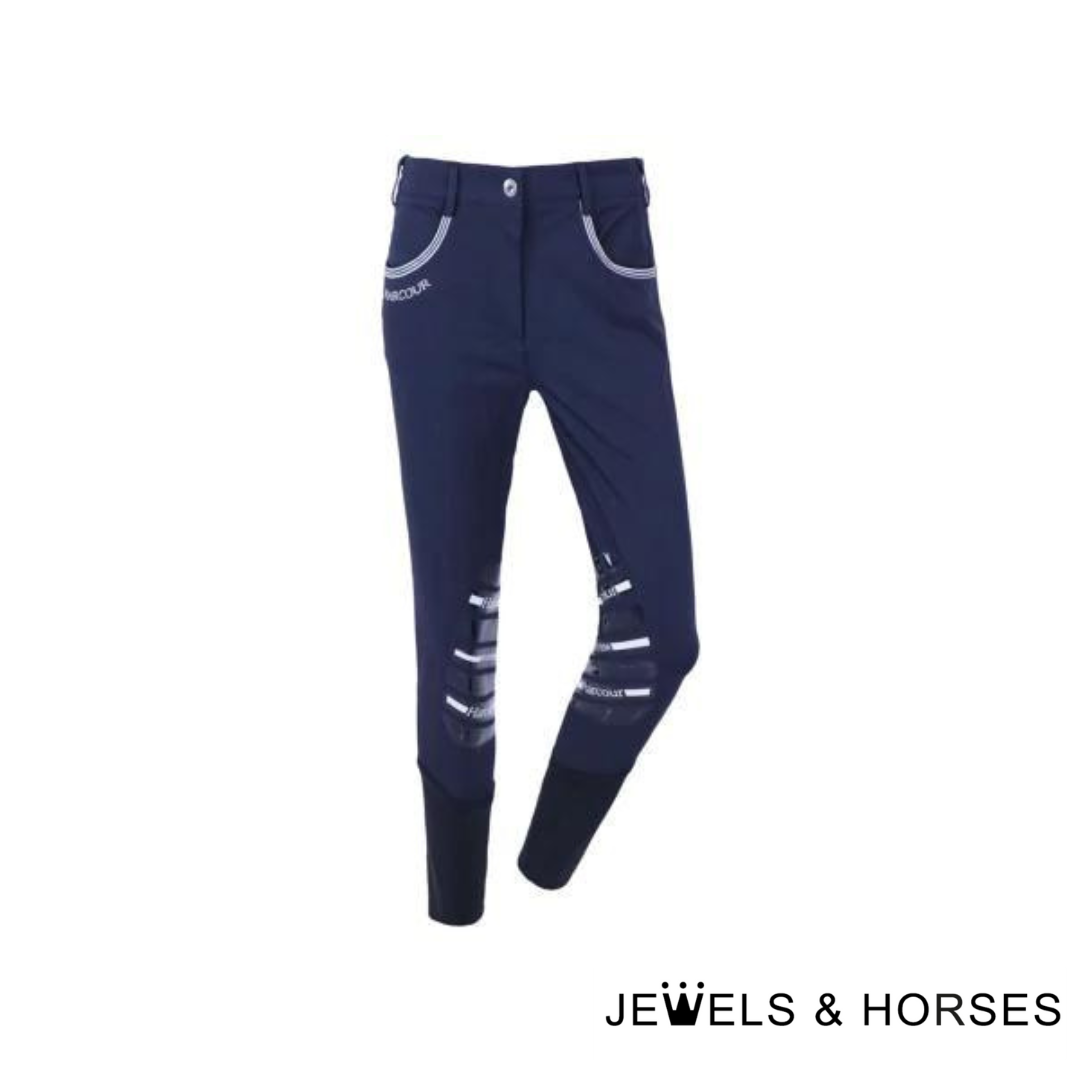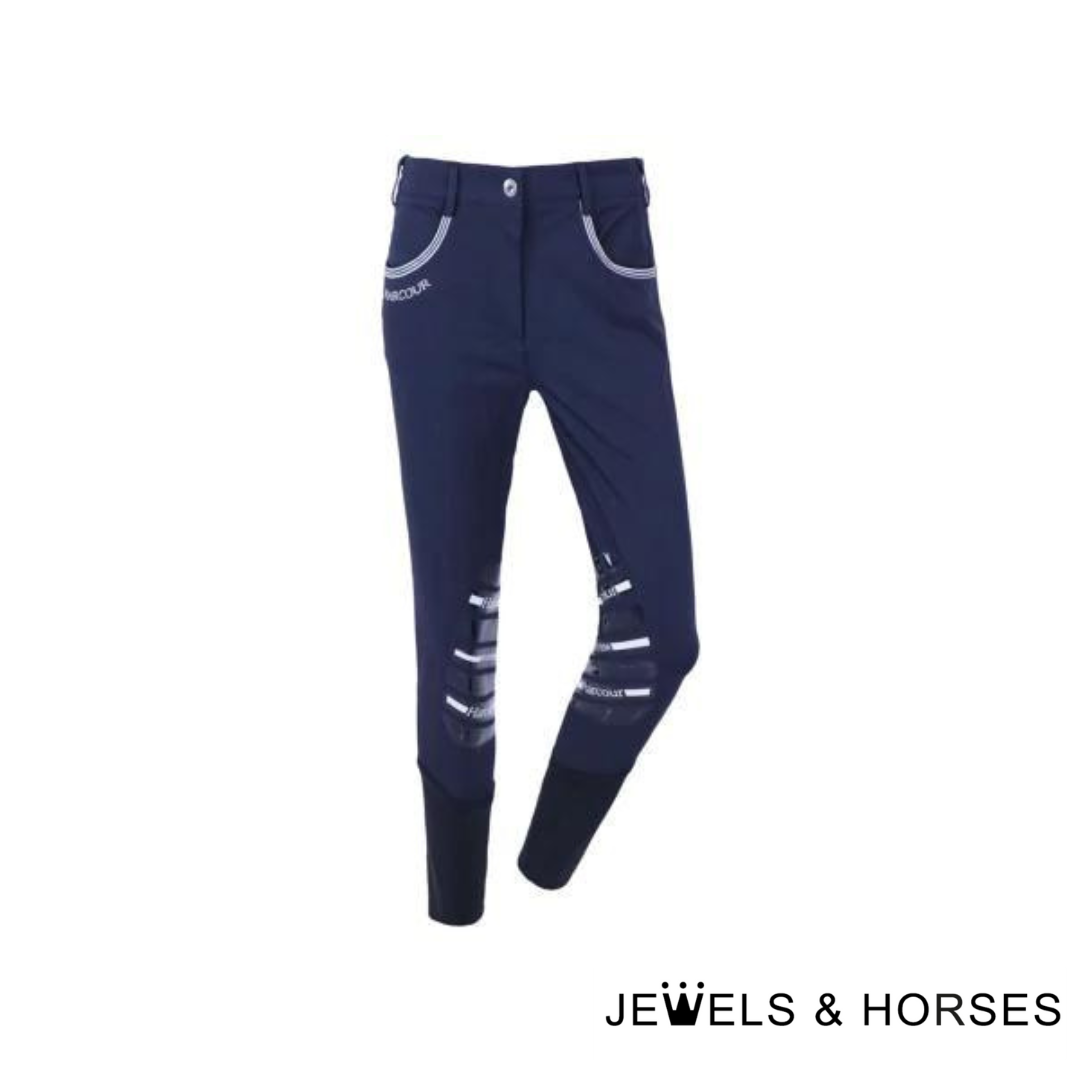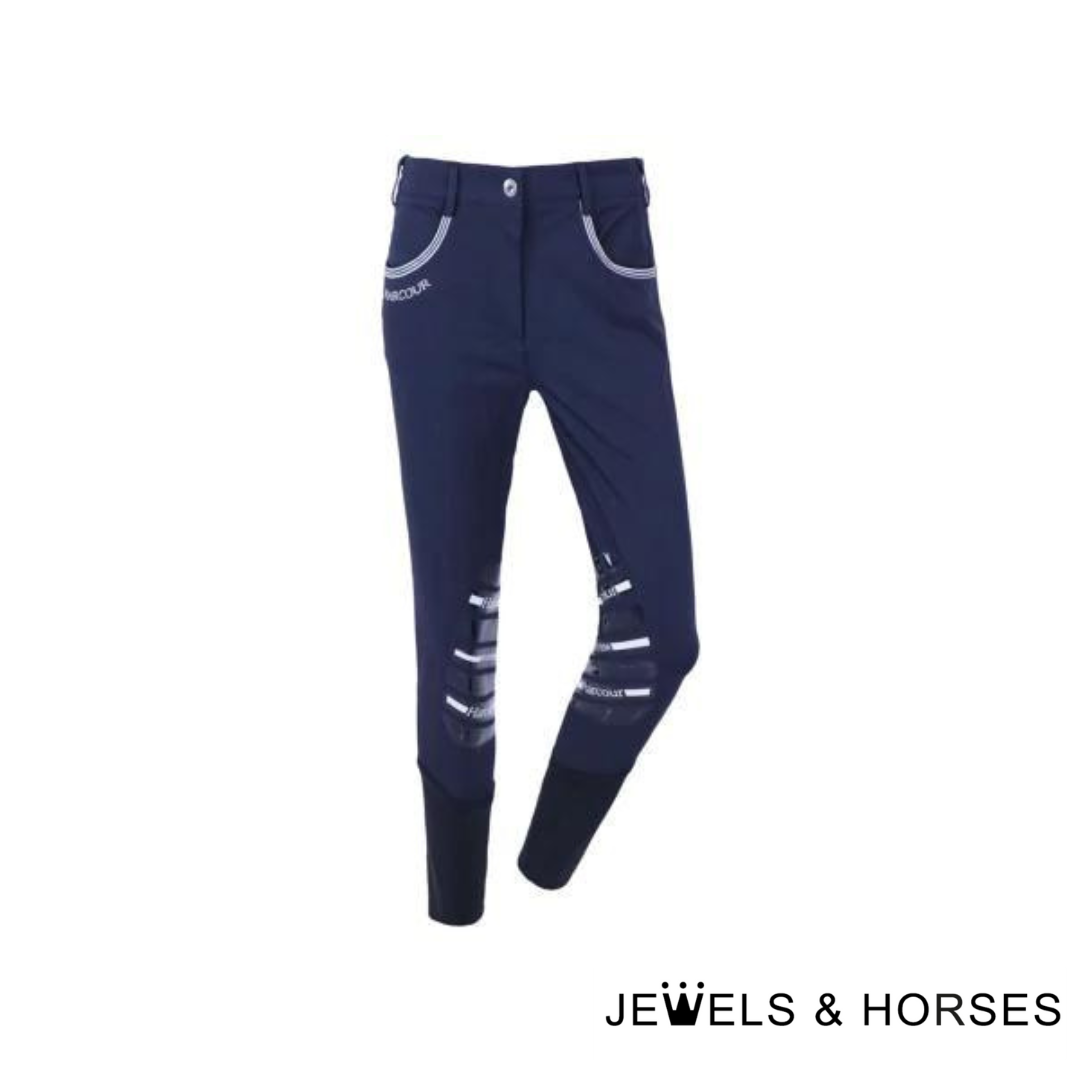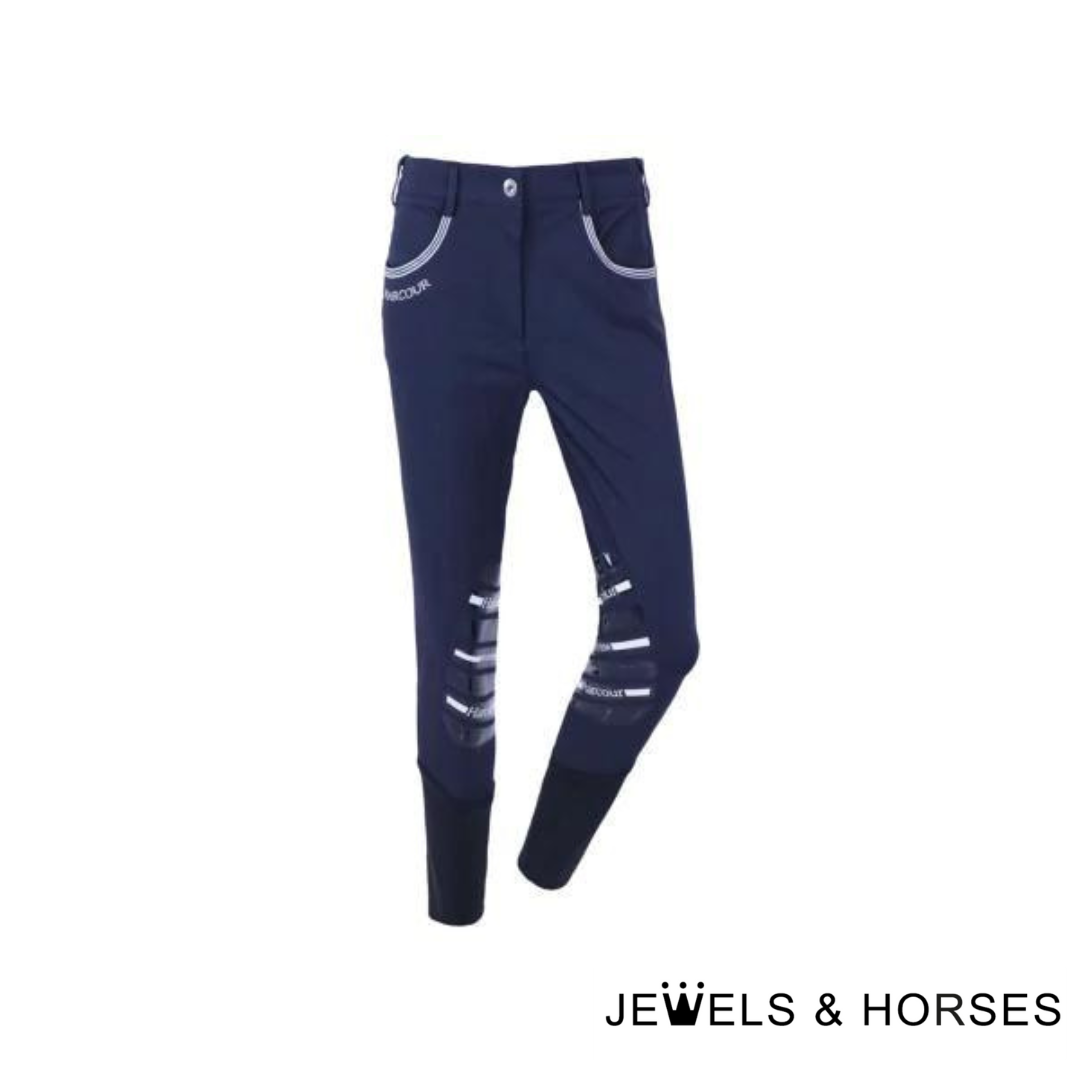 Harcour Breeches - Madrid Breeches - Navy
The Madrid breeches are made of an innovative material called "Rider Stretch", which is extremely flexible to adapt to the rider's movements. 
It is equipped with "Grip System" technology on the inside of the knees. During its manufacture, 16 layers of silicone are successively superimposed to ensure better grip to the saddle. 
It benefits from a water repellent treatment making it suitable for both indoor and outdoor riding but notes the fabric is technical and breathable for complete comfort. 
A Limited Edition Product was specially chosen for the 2020 Spring/Summer Season.