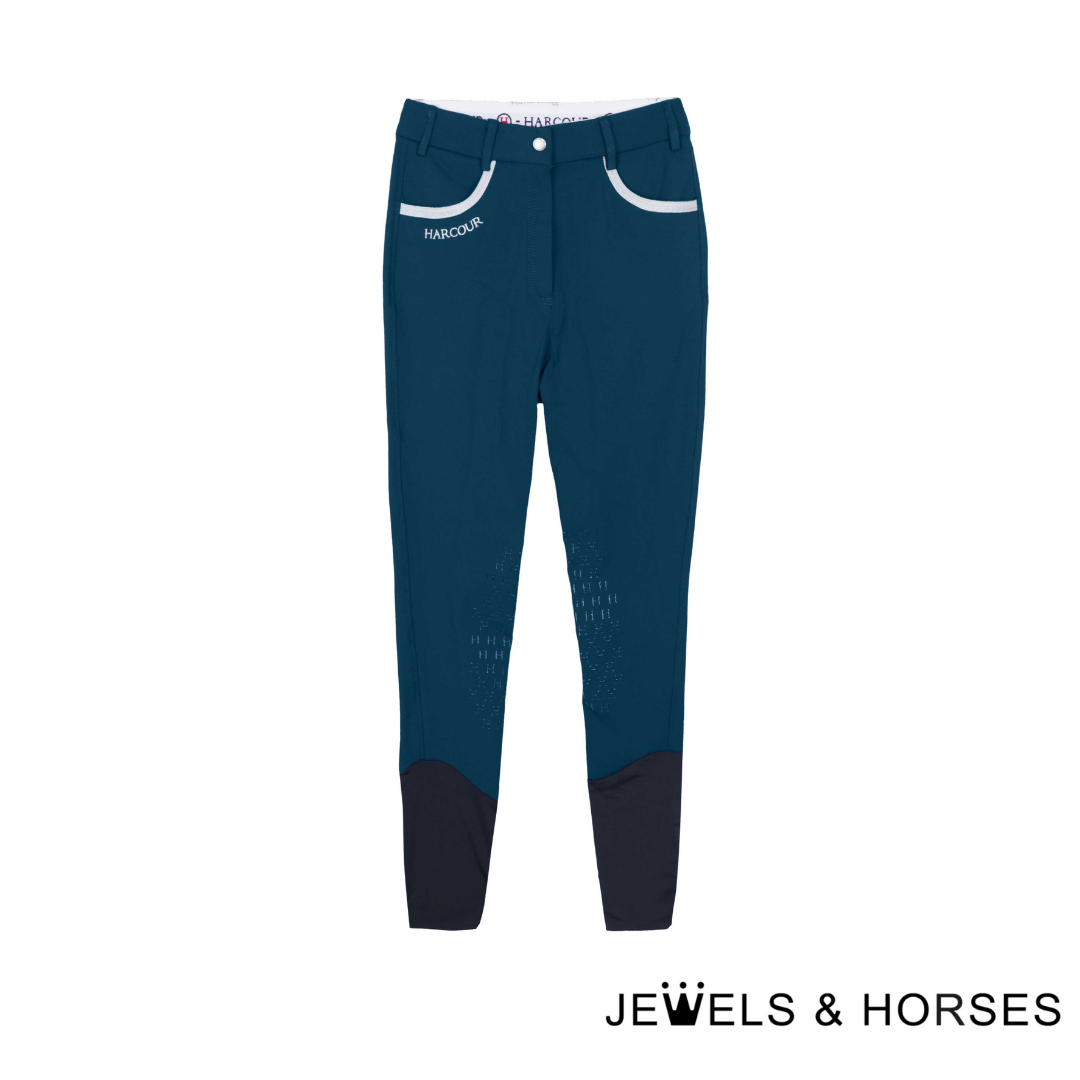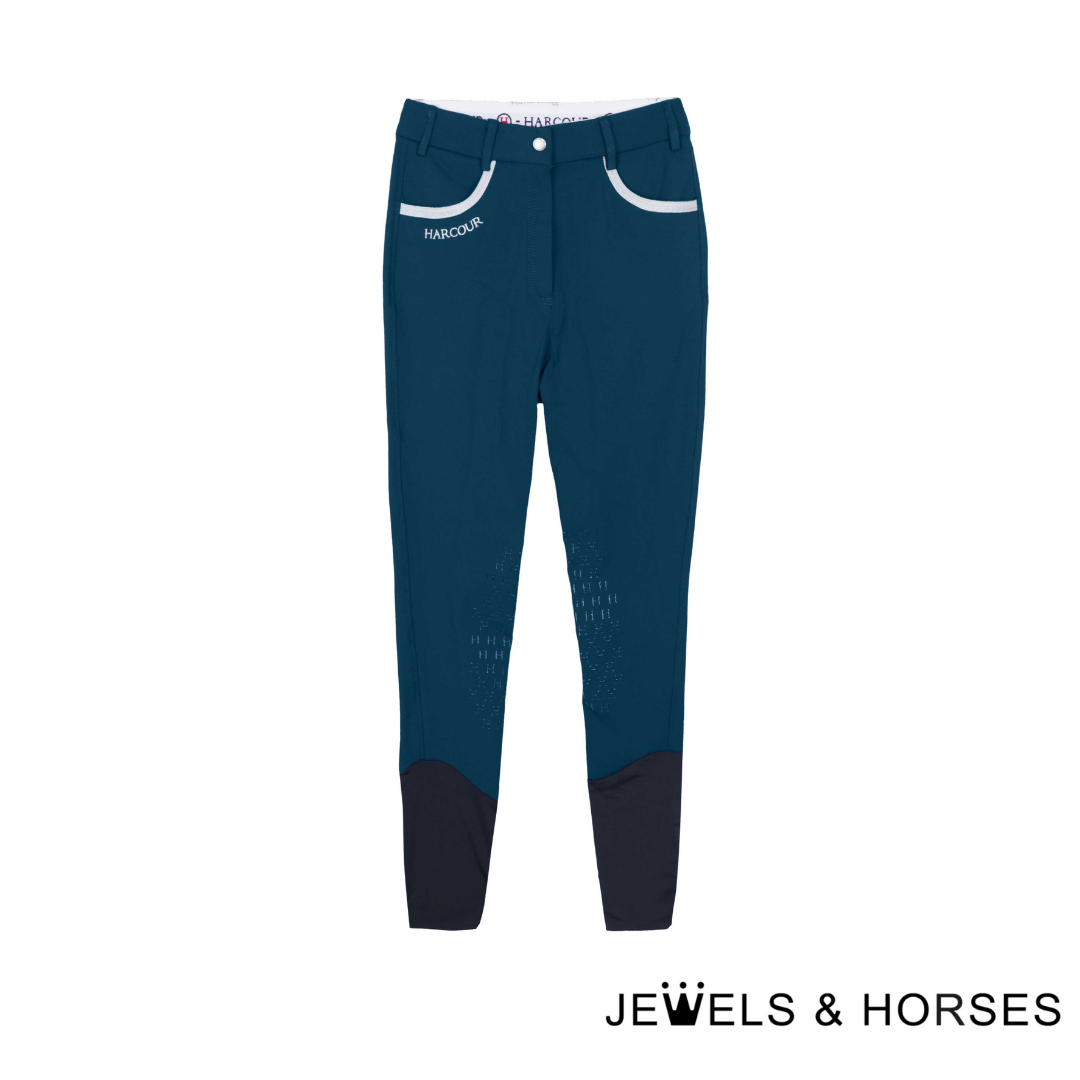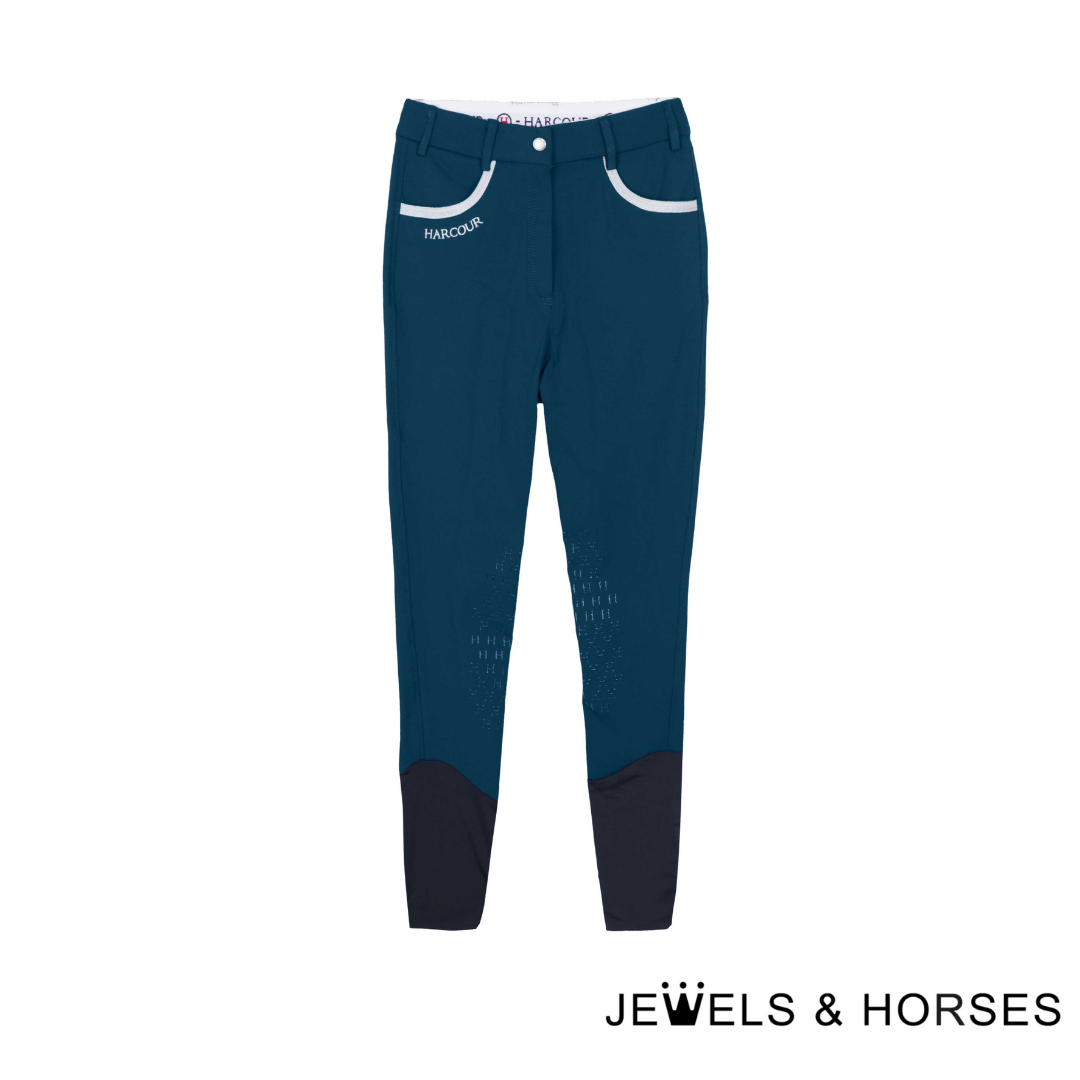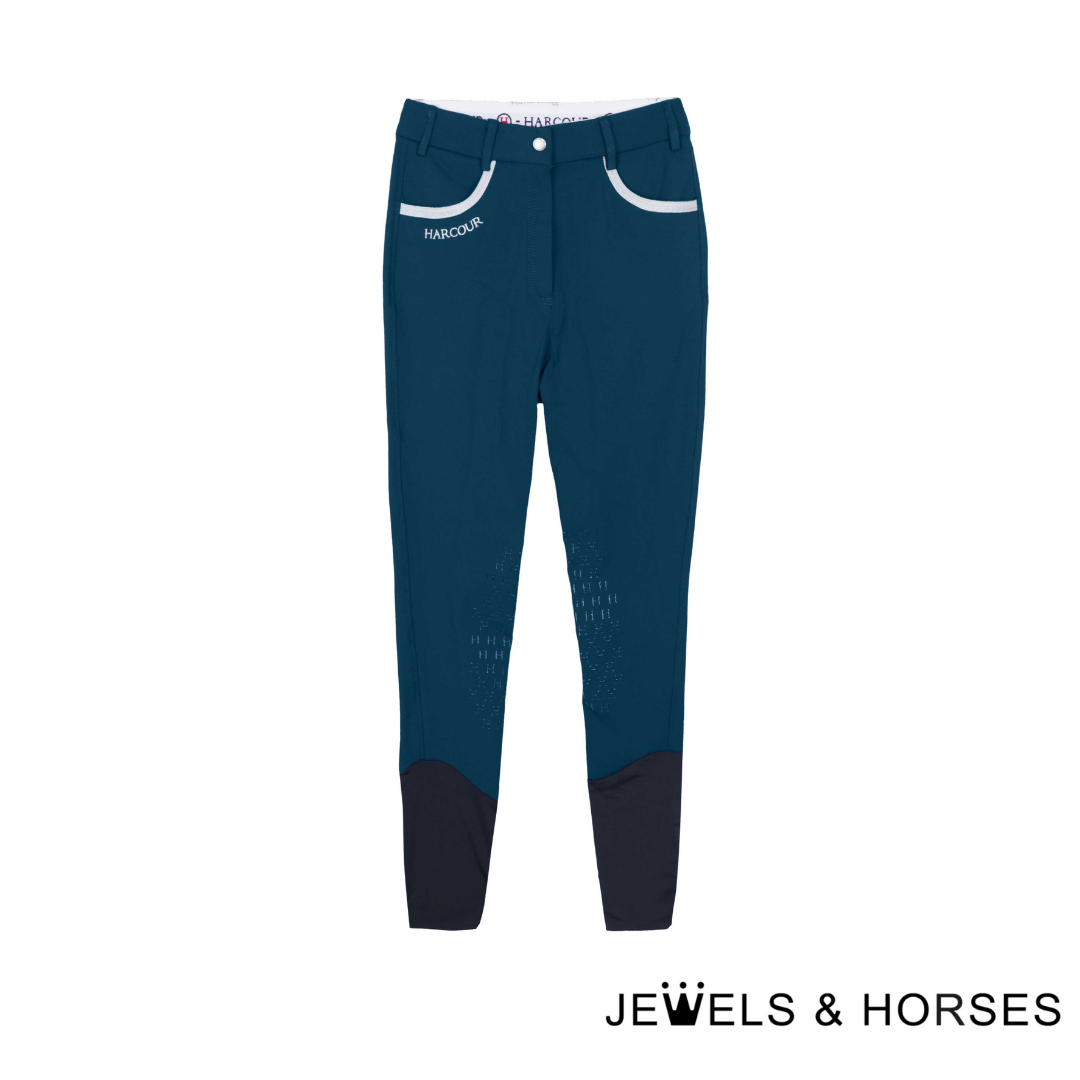 Harcour Breeches - Jaltika Woman Breeches - Sailor Blue
These Harcour Jalisca 2.0 are a remake of the best-seller JALISCA.  The breeches are made of an innovative material called "Rider Stretch", which is extremely flexible to adapt to the rider's movements. They use the "Grip System" technology on the inside of the knees for those days you need a bit more stick ( we have you covered!). They are
water repellent therefore suitable for both indoor and outdoor riding.