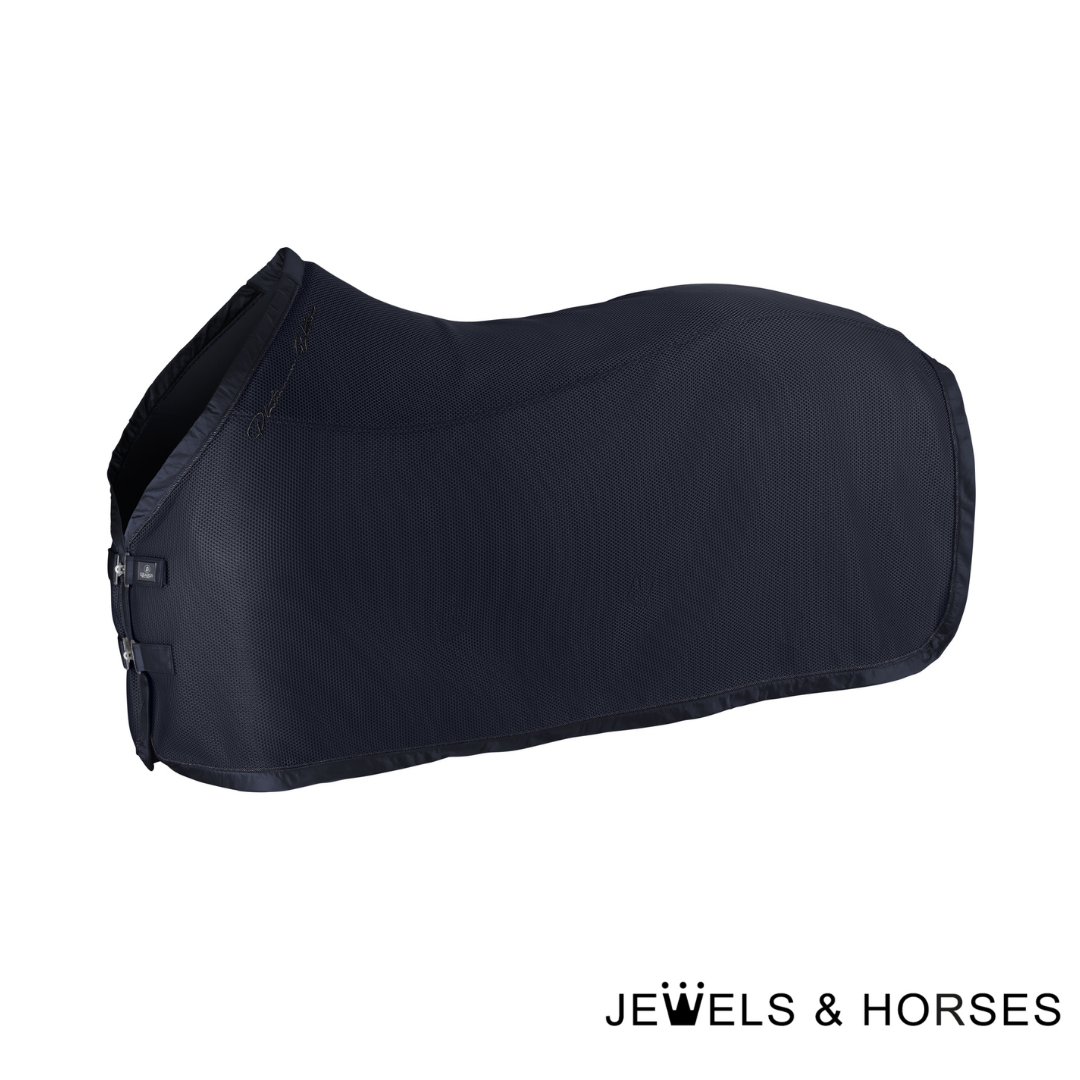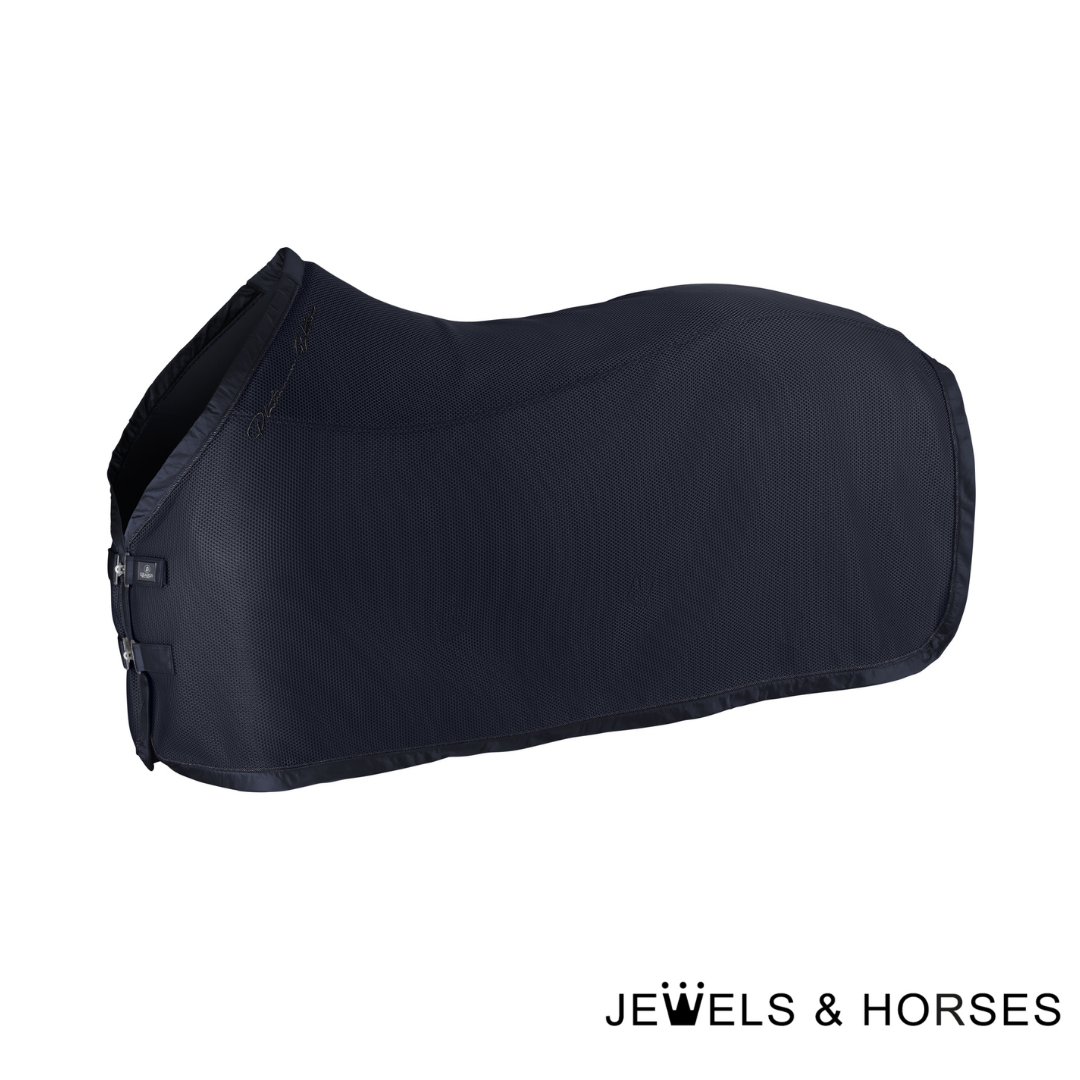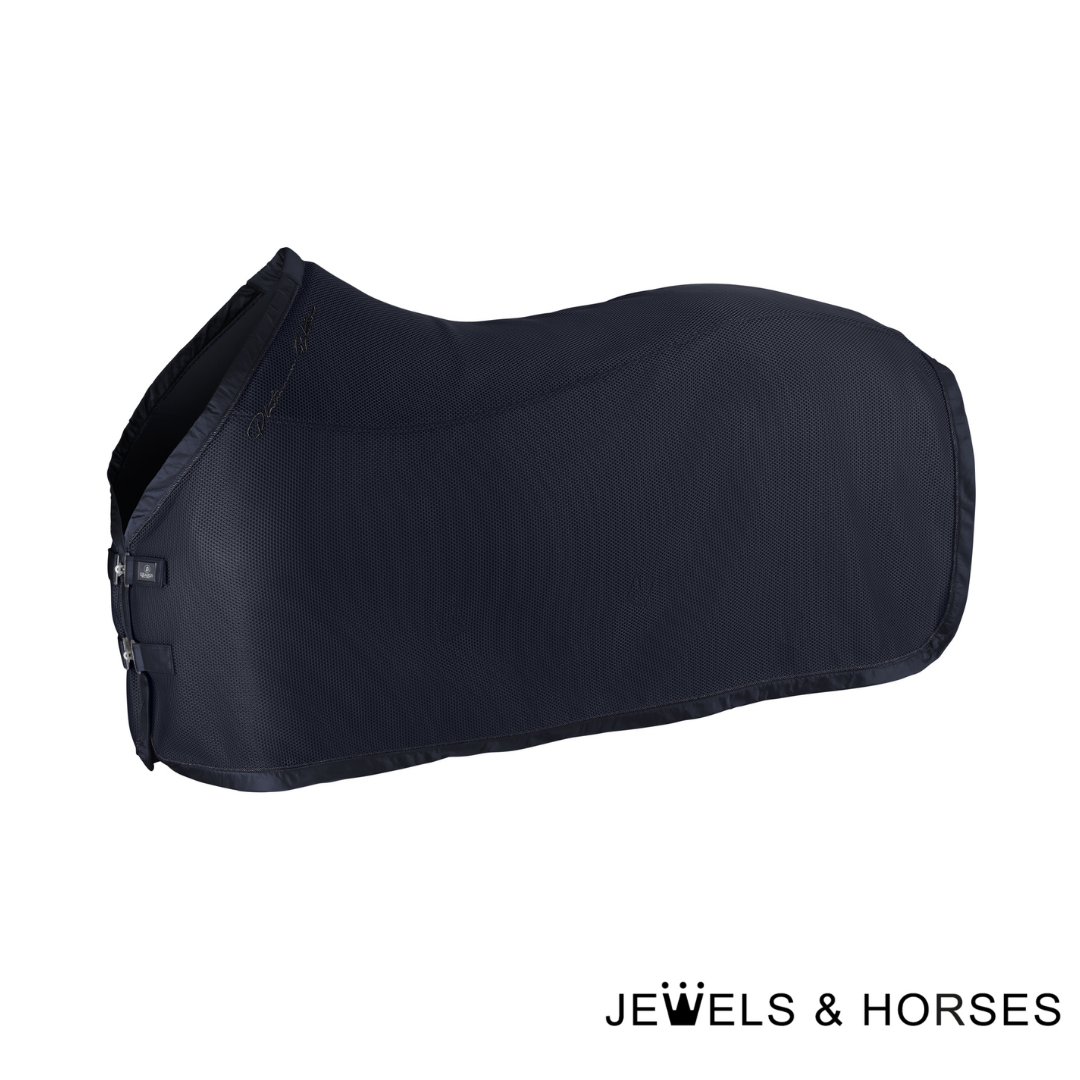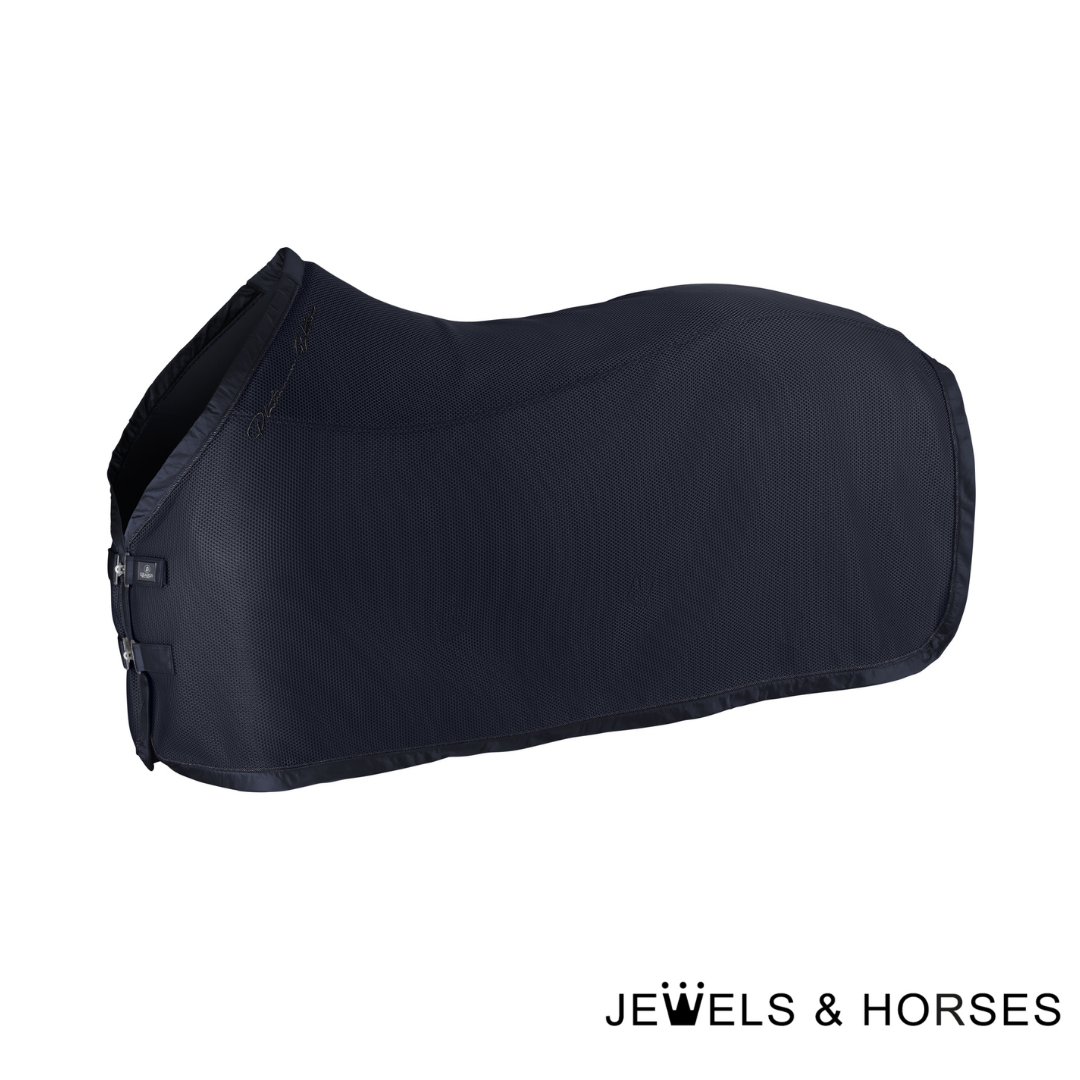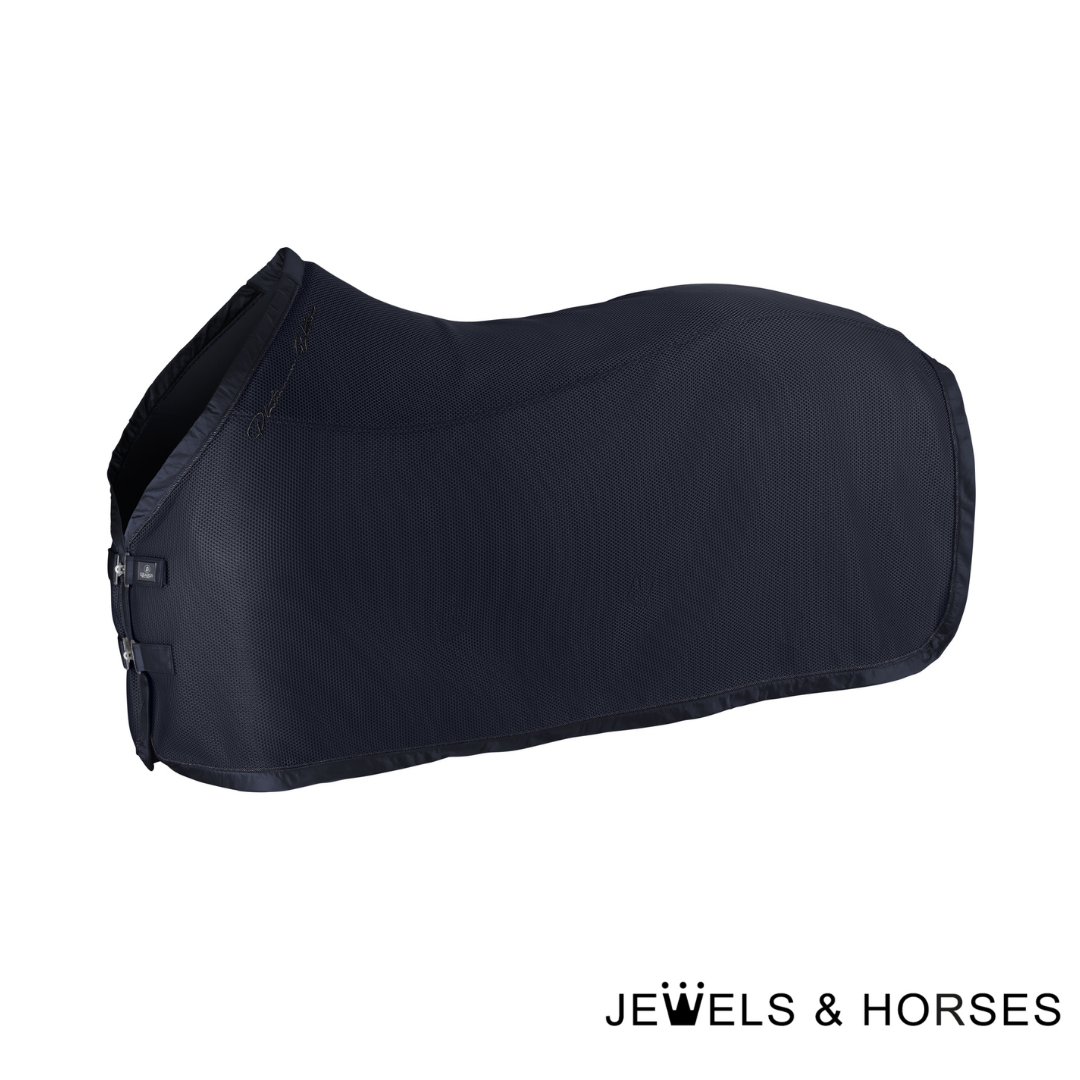 Eskadron Platinum Mesh Sheet - Navy
A robust mesh fabric with close-knit cooling net in the back section, making it a must-have for horses working and training hard! A great practical rug which has double breast closure, cross surcingle's inside and an integrated tail strap. Can also be used as a Fly Rug in the summer months. 
There is Platinum embroidery at neck on both sides of the neck, discreet lurex cord on wide glossy binding as well as glossy wither padding. 
Made from 100% Polyester.