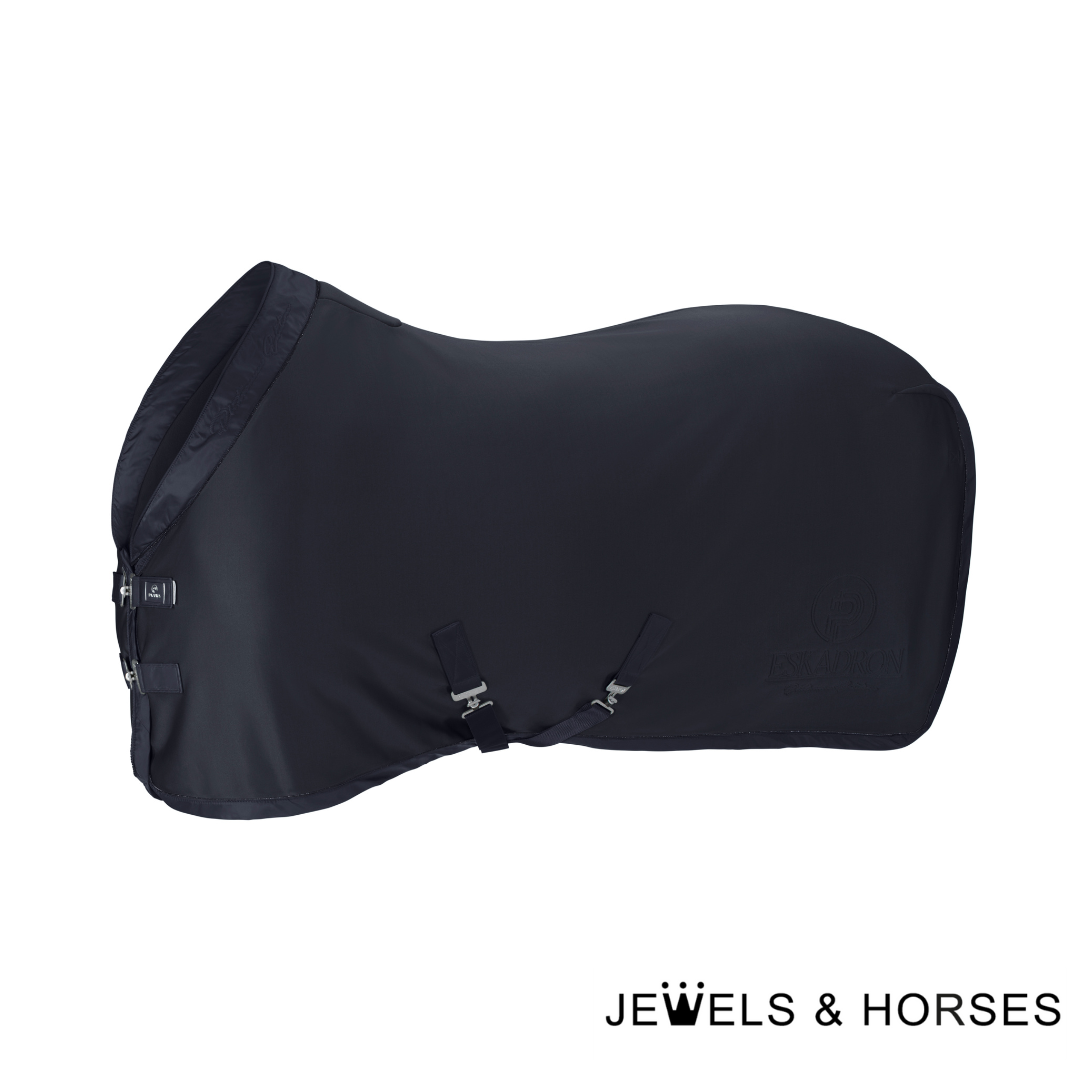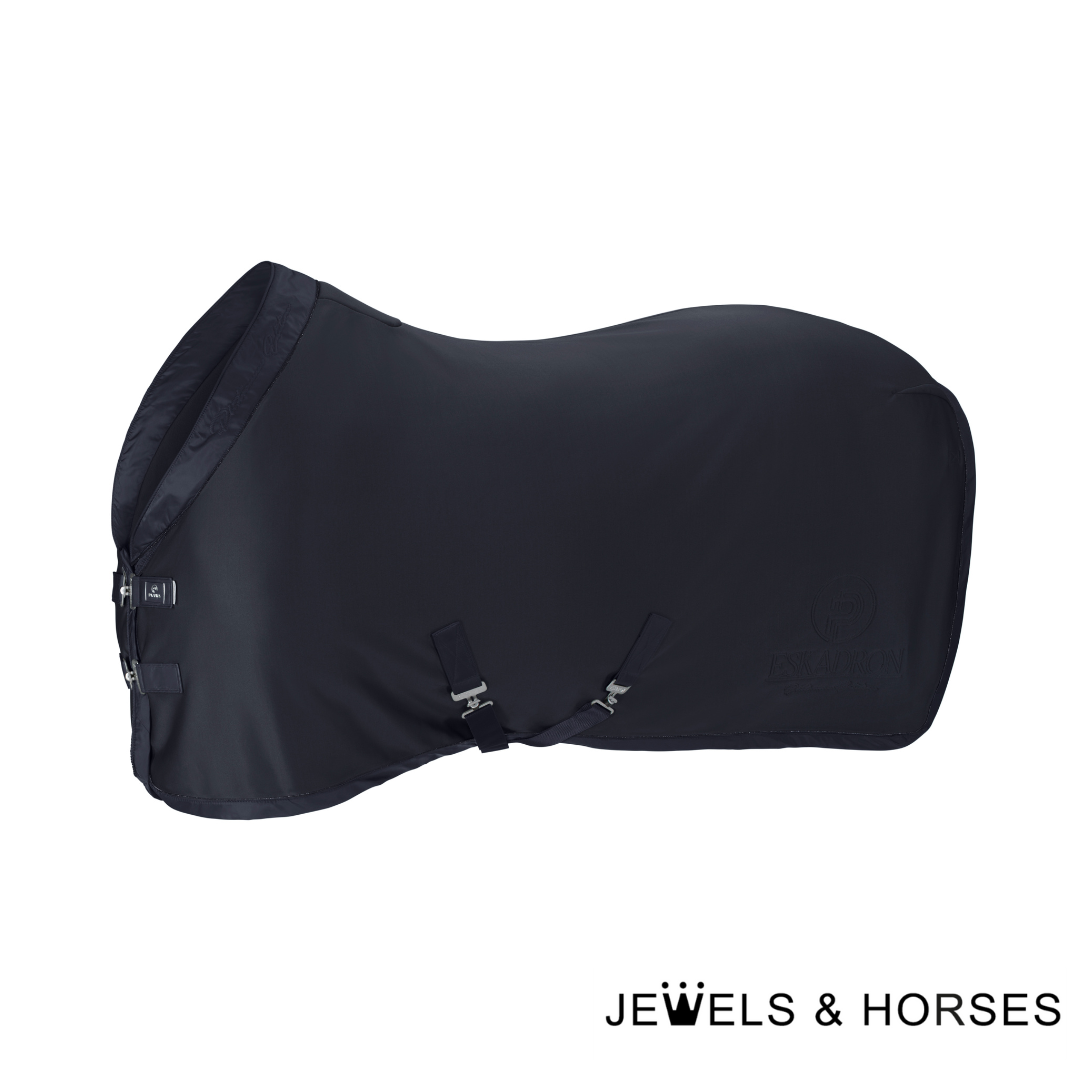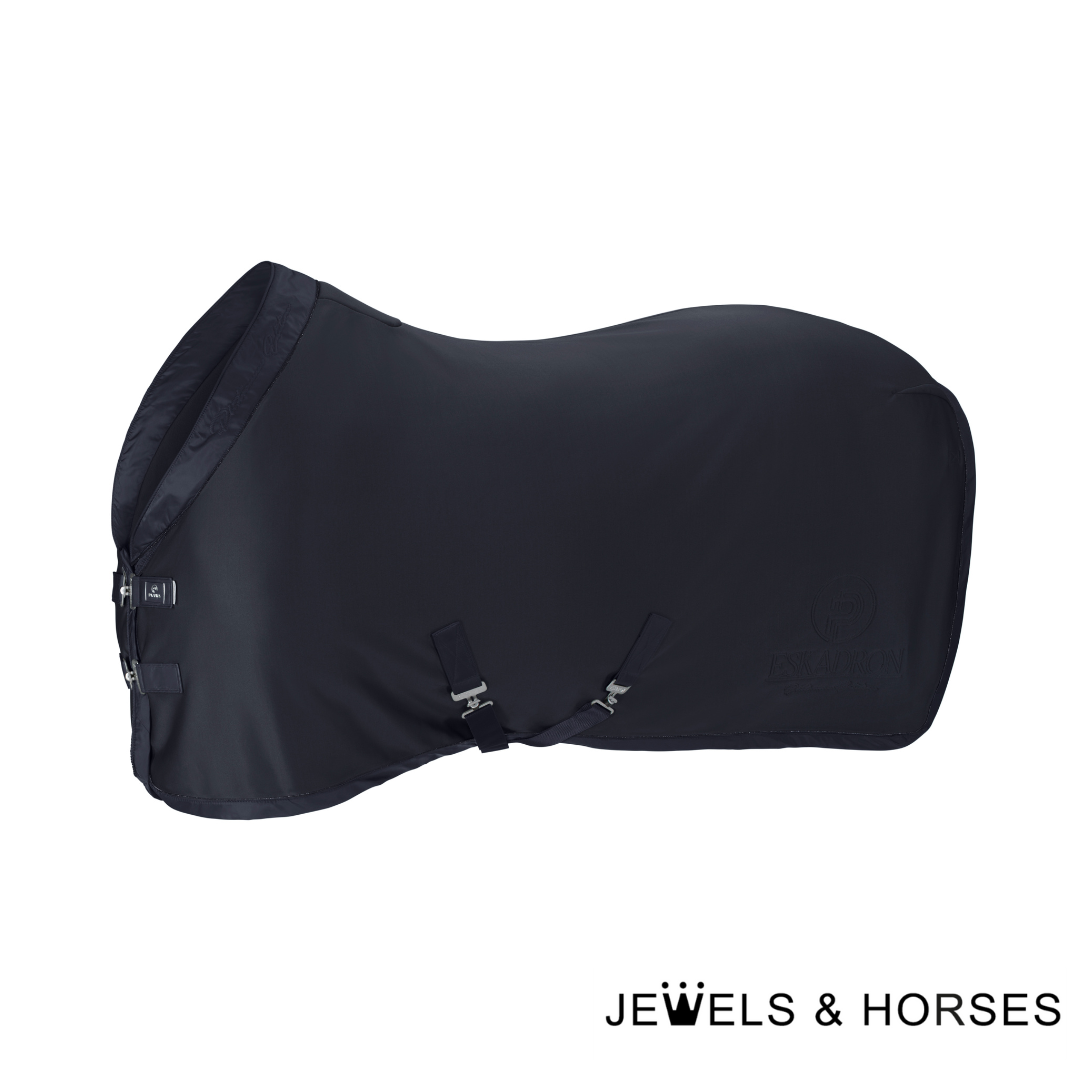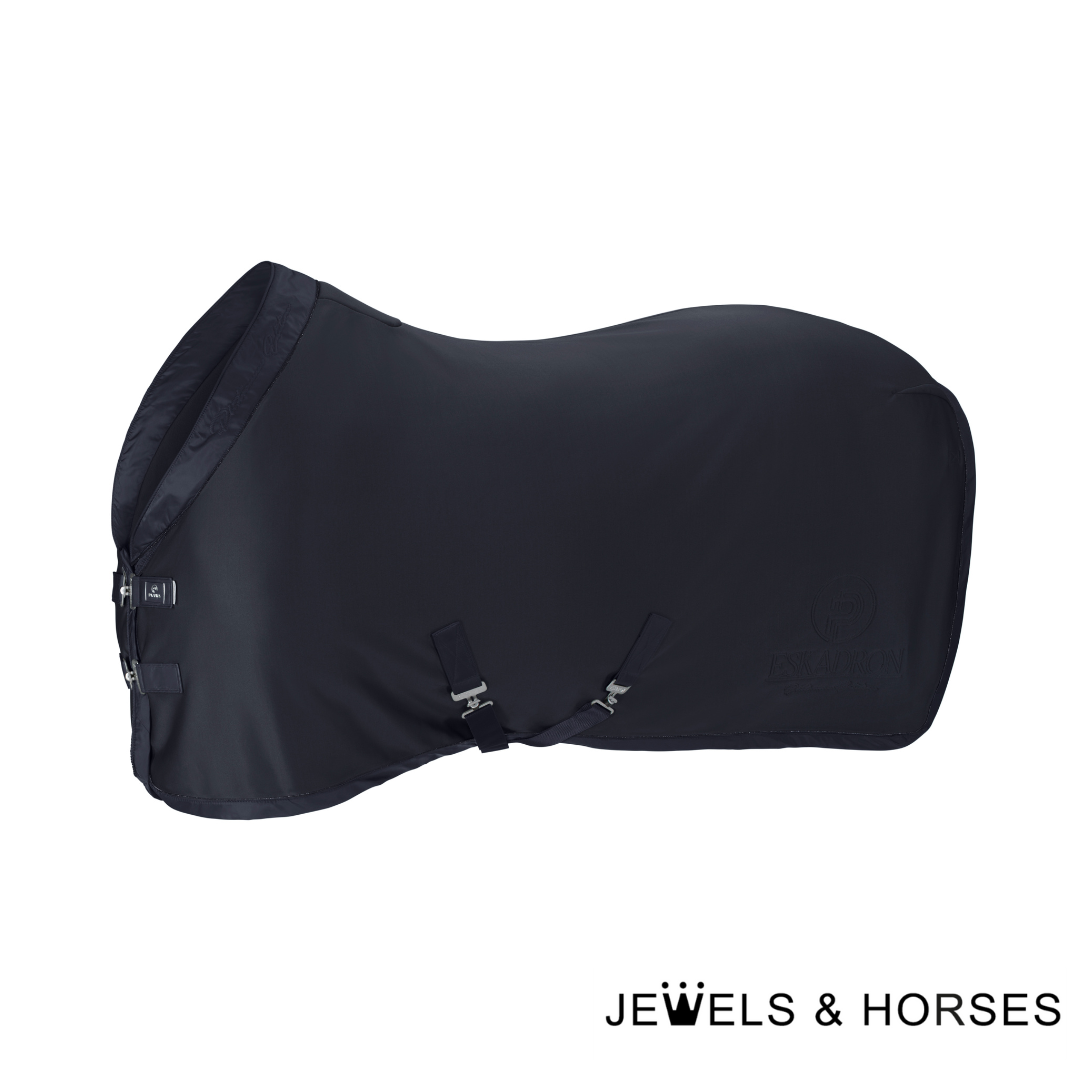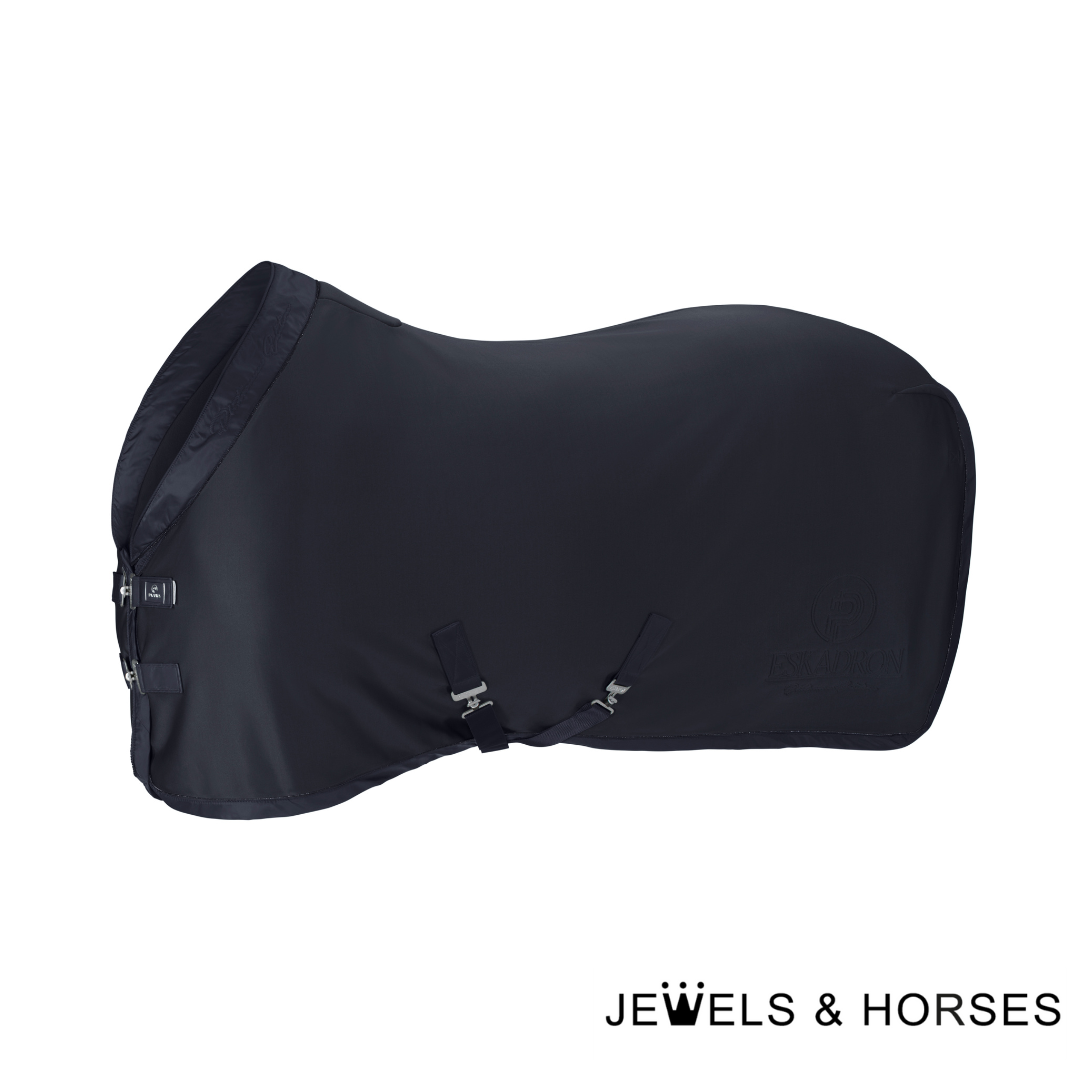 Eskadron Sweat Rug - Platinum Jersey Collar Sweat Rug - Navy
This Eskadron Sweat rug oozes class. Rock up to a show with your horse stepping down the ramp in this understated rug. The jersey material has a luxurious feel which is breathable. The neck has a gorgeous glossy collar and there is Platinum embroidery on both sides at the neck, as well as 
three-dimensional embroidery at the back on one side. 
Double breast closure that is extra secure with the velcro fixation. There is an Integrated tail strap and detachable cross surcingle's, finished off with lurex cord on wide glossy binding.
A fabulous rug that is practical before & after training or looking glam at shows. 
Made from 100% Polyester.