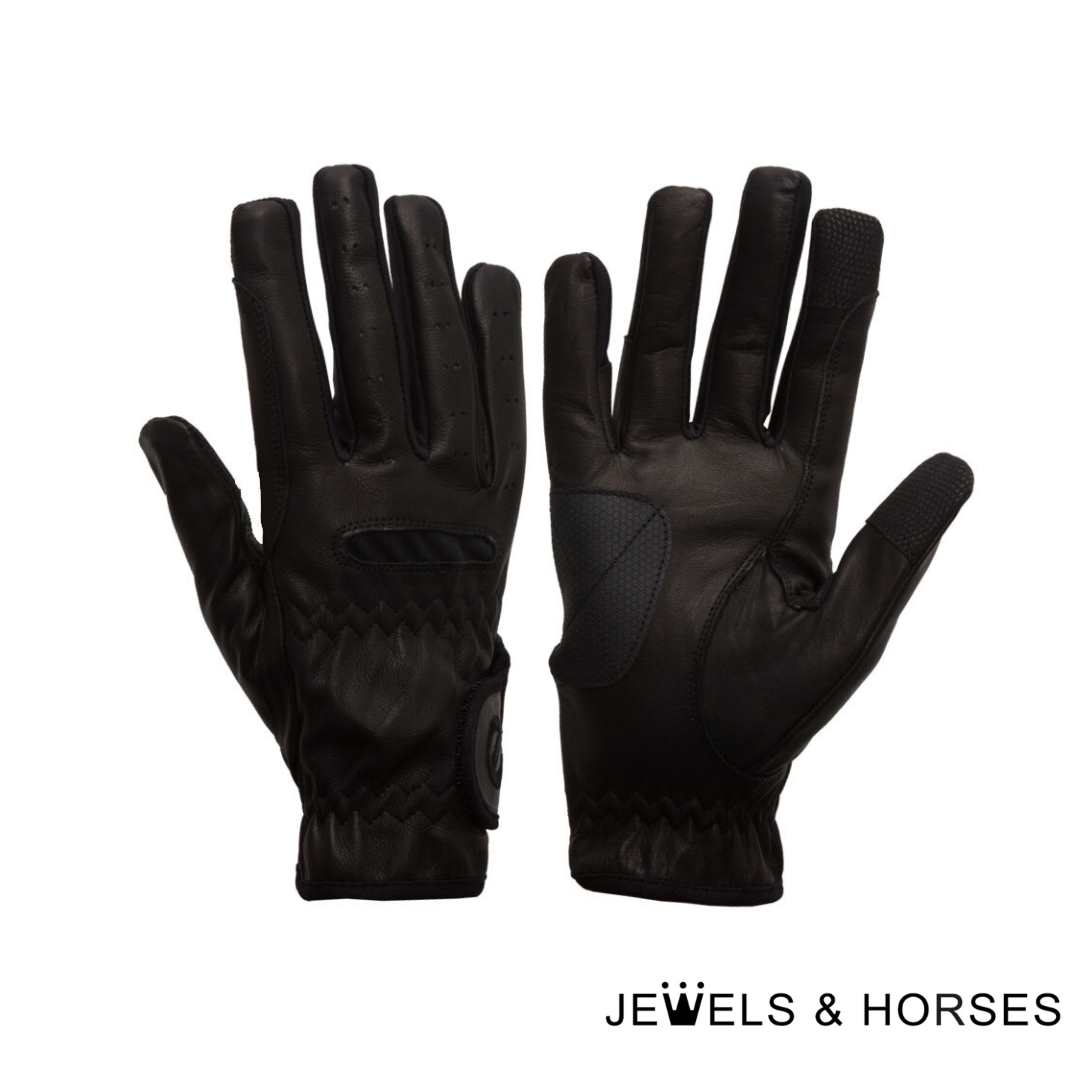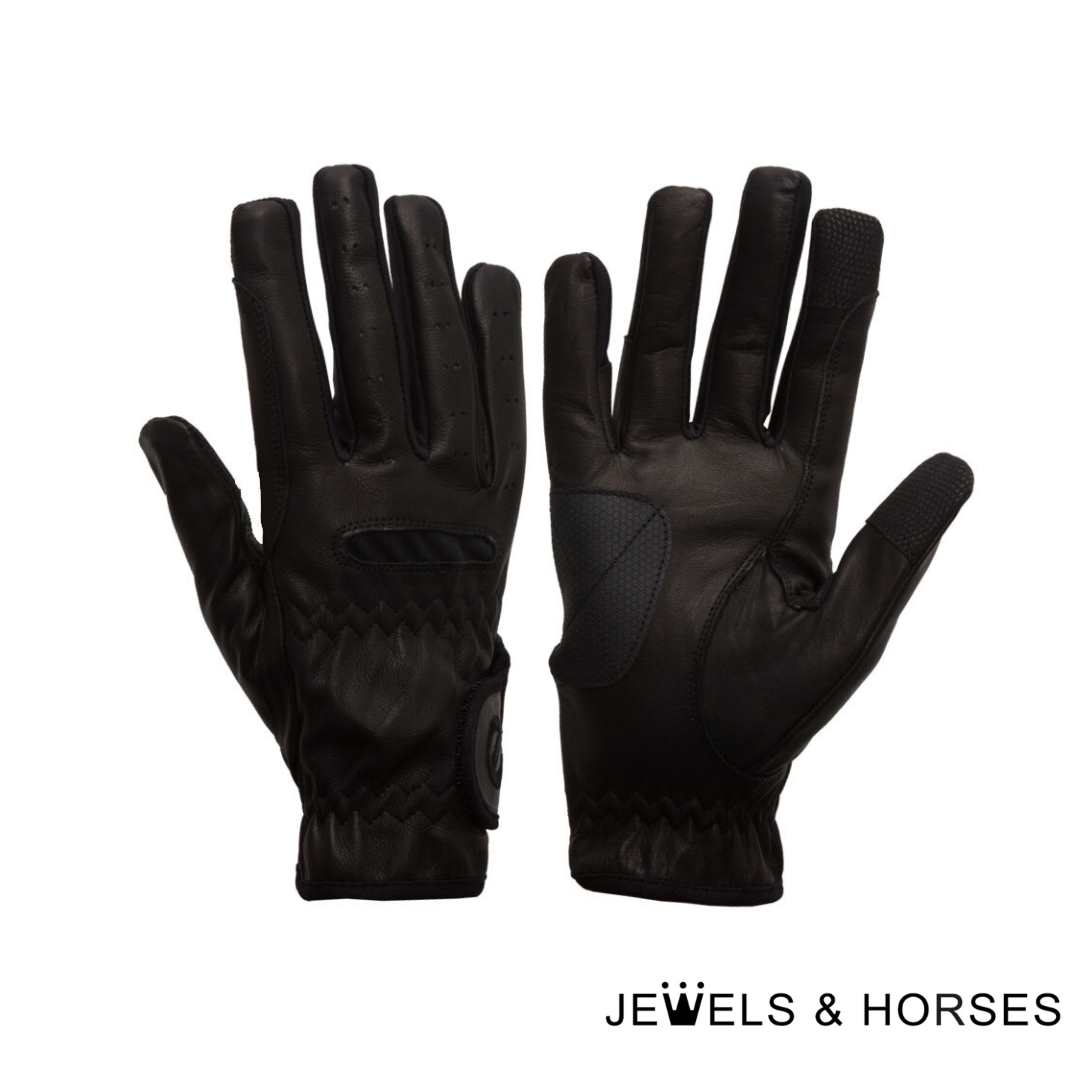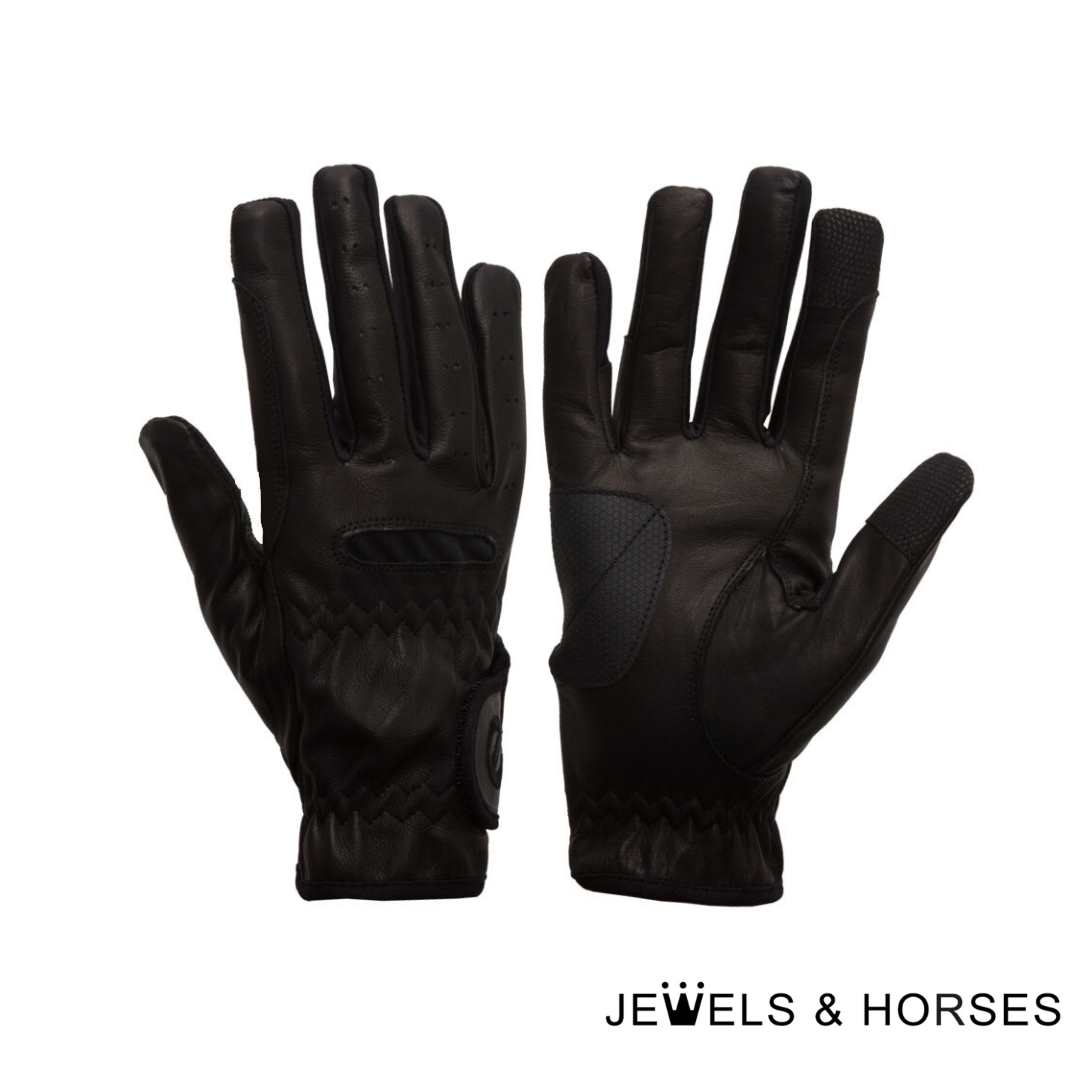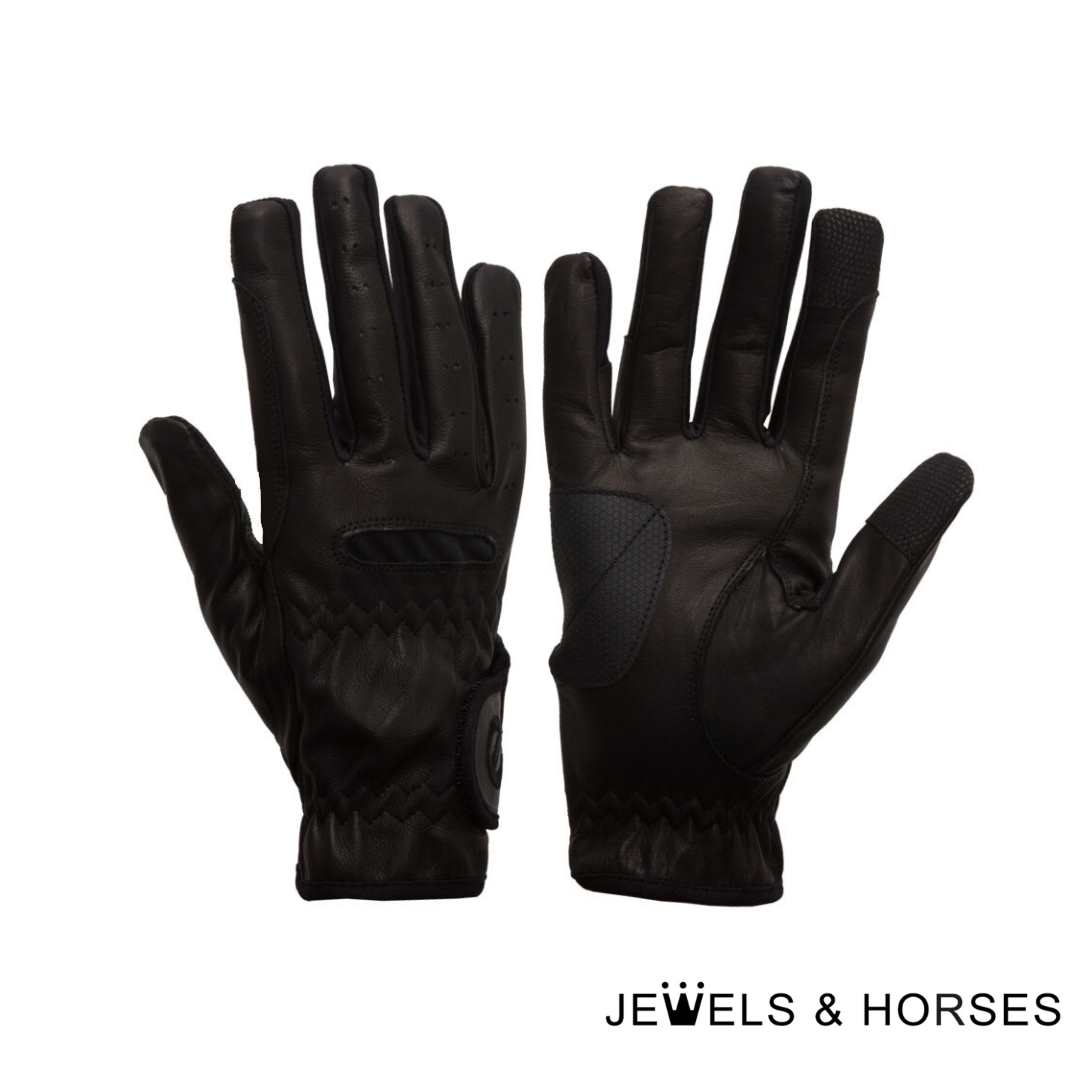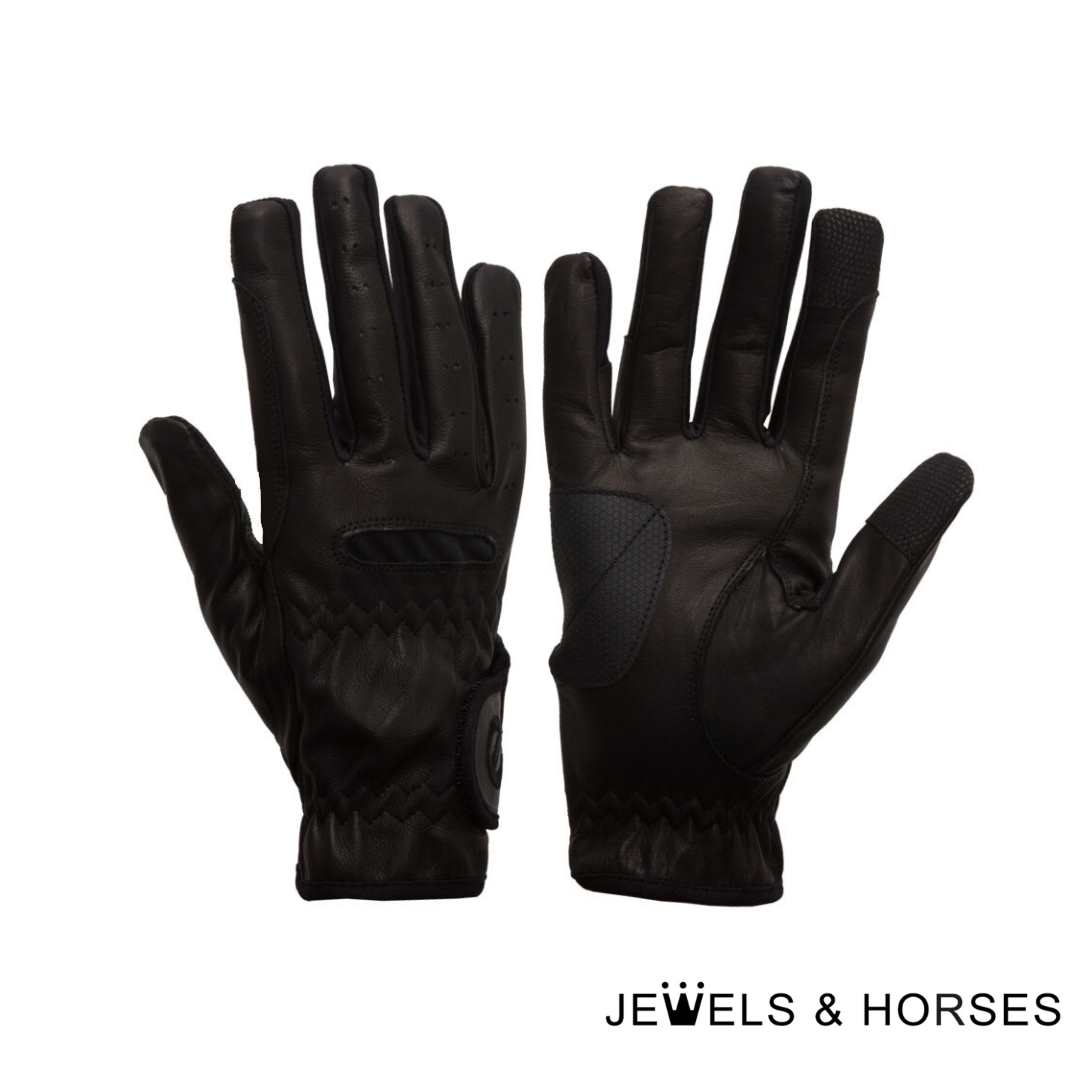 eGLOVE GripPro Leather - Black
eGlove GripPro equestrian gloves are a growing brand, and they have a colourful and growing range, including these in gorgeous soft leather.
These touch screen horse riding gloves bring you the ultimate 'feel' on the reins. With flexible grip they provide the best second skin feedback you could ask for. Chic design coupled with forefinger & thumb conductive fabric for smartphone use.
Classic look in a traditional hard wearing, but soft and comfy leather coupled with a robust modern technical fabric to improve comfort and robustness. All closed up with a Velcro strap.
Best cared for by using a quality saddle soap, rubbed in using a soft cloth in circular motions. Please note that as these are leather, the dyeing process may result in some colour transfer onto the skin.
Tried & tested by equestrians, eGlove are developing a loyal following!
Available in a rainbow of colours, for all your "Matchy, Matchy" needs!
Sizing is XX-Small, X-Small, Small, Medium, Large, X-Large, and XX-Large. To ensure you select the right eGlove model and size for your exact requirements, check the sizing guide. This is based on a snug fit, so if you have a wider palm or long fingers for example, you may want to go up a size!
WARM ABOVE 3°C | BREATHABLE | EXTRA GRIP | SOFT LEATHER | TOUCHSCREEN FRIENDLY