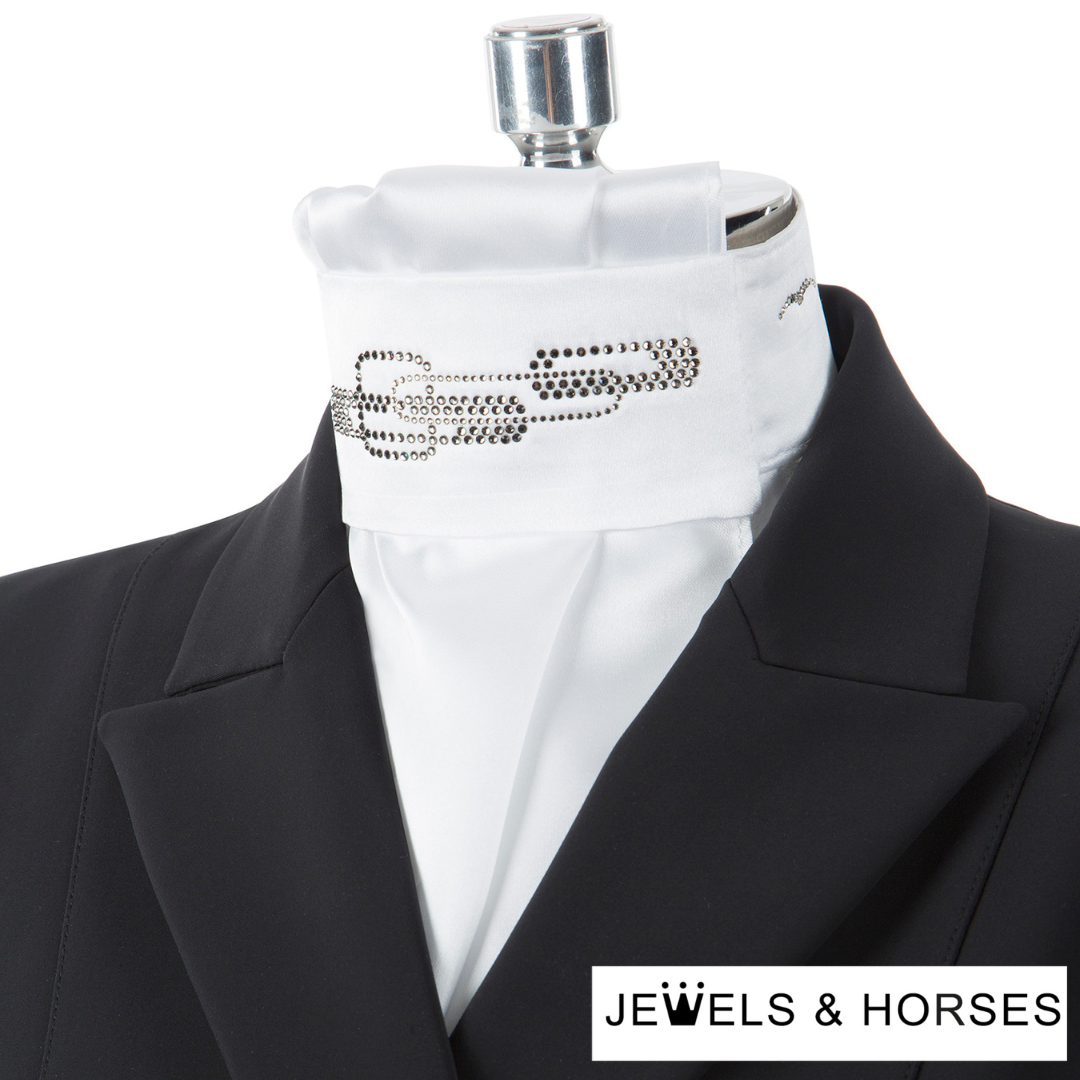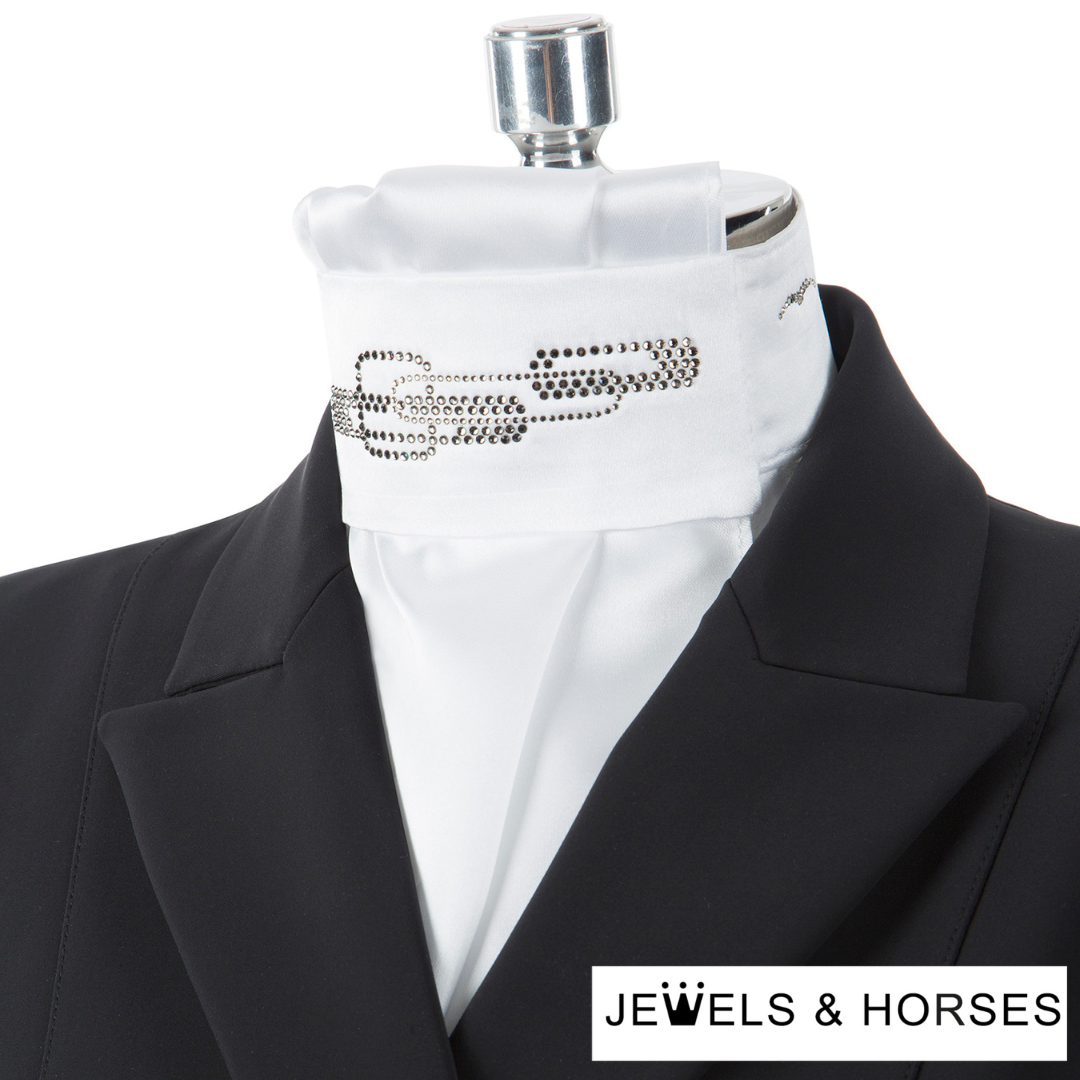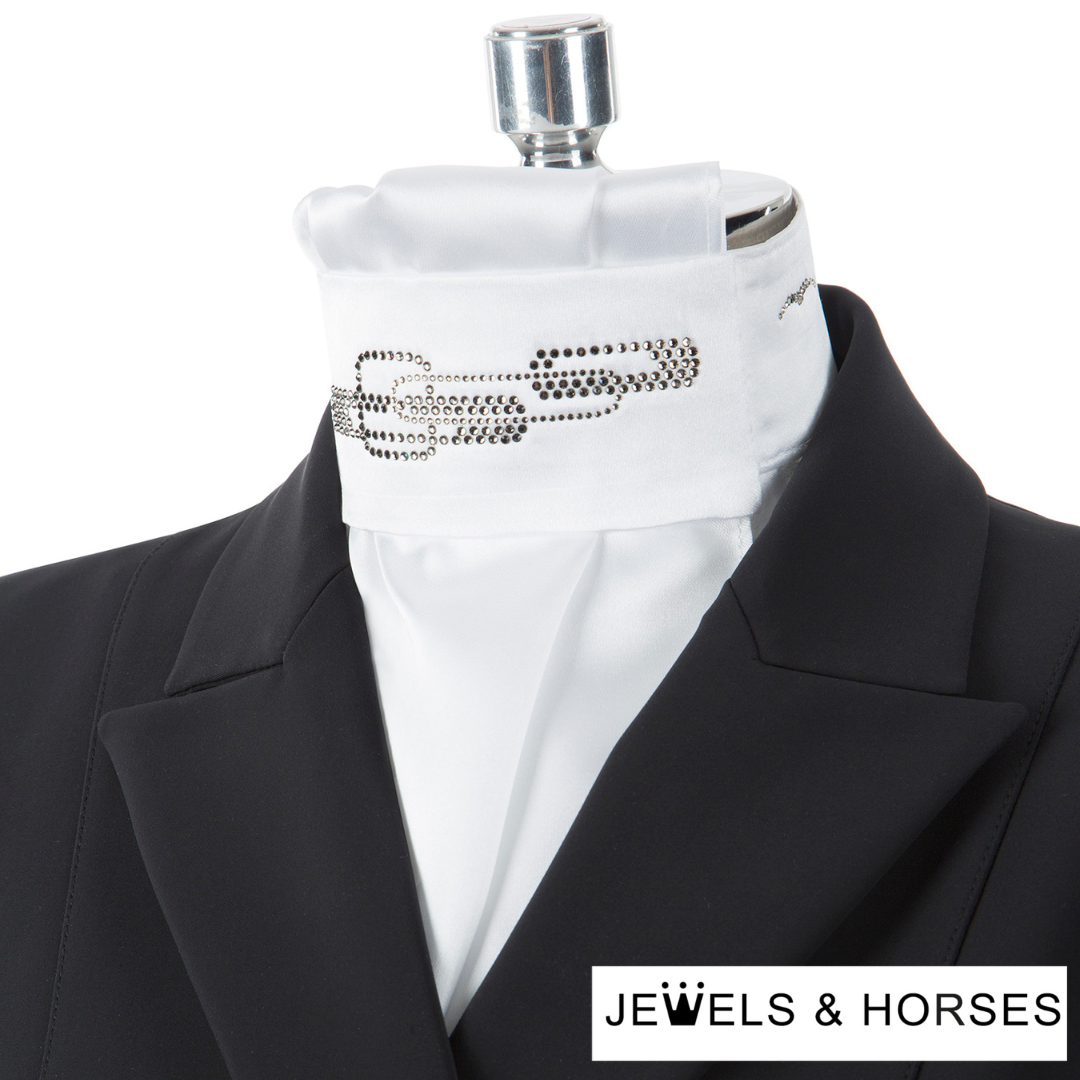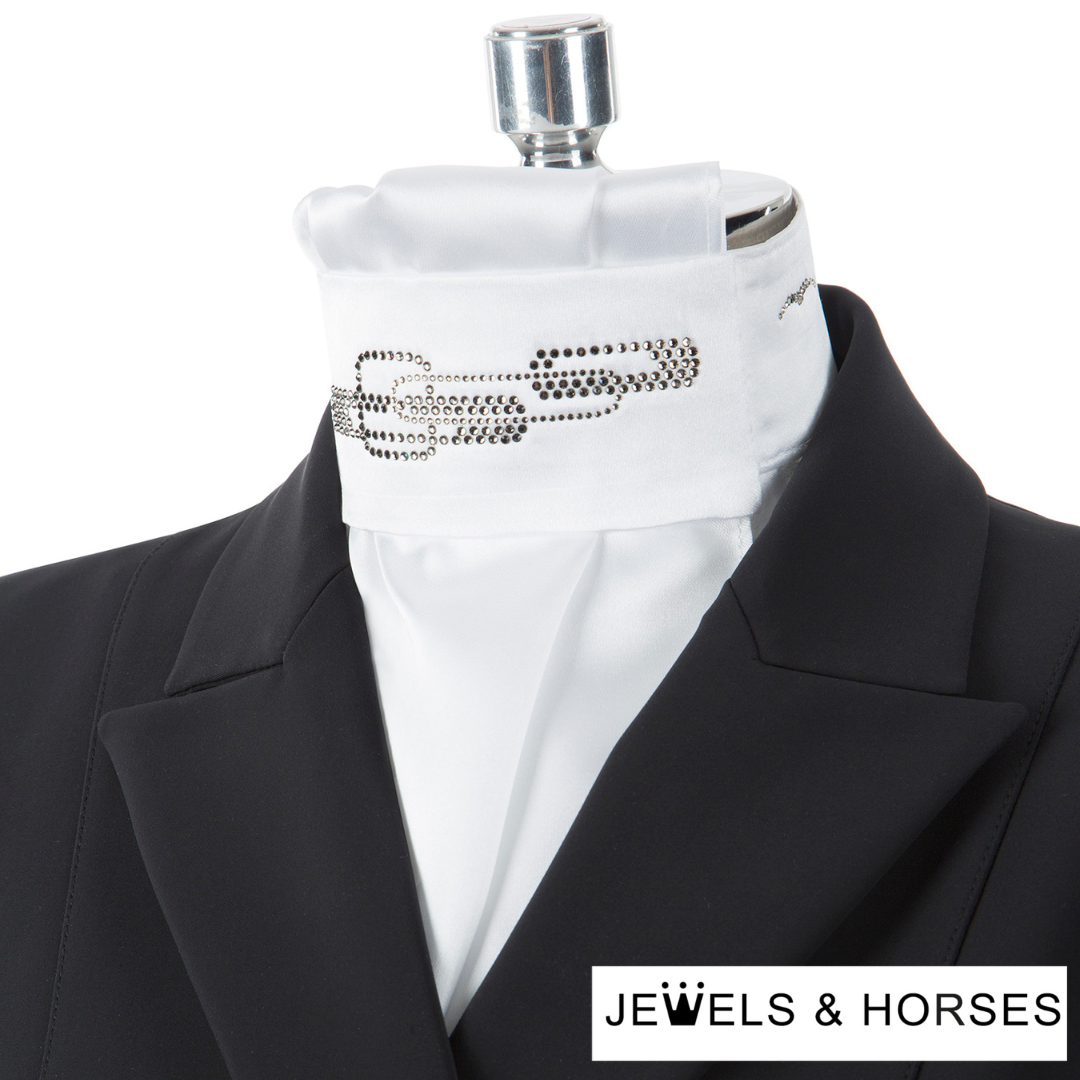 Animo Xena Plastron Stock
A stunning stock from Animo to complete the show look!
Show-stopping glittering crystals really help you shine in the show ring. There is a comfortable fastener at which does up at the back of the stock. There is a small Amino Crystal logo lined to the side. 
Fabric: 100% polyamide