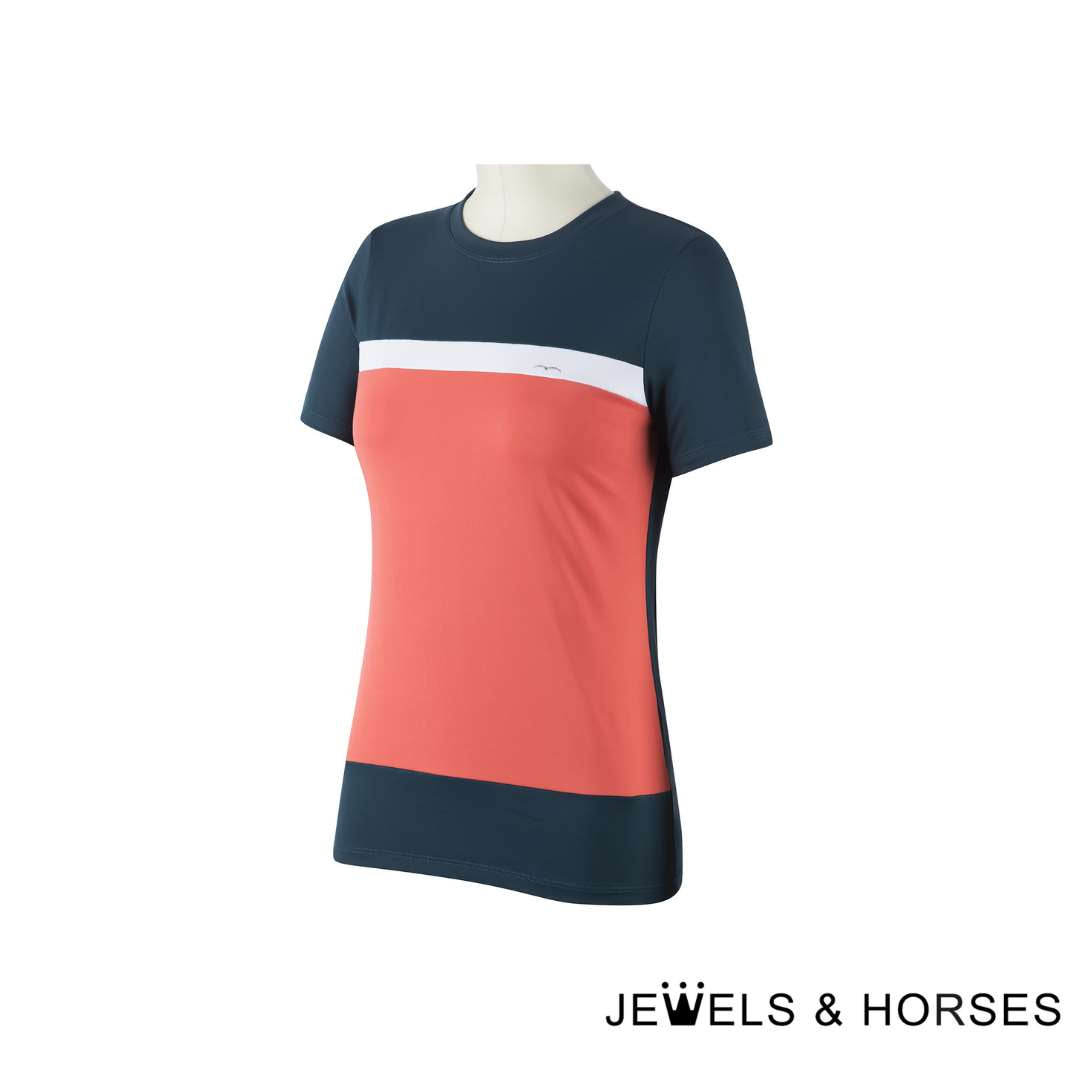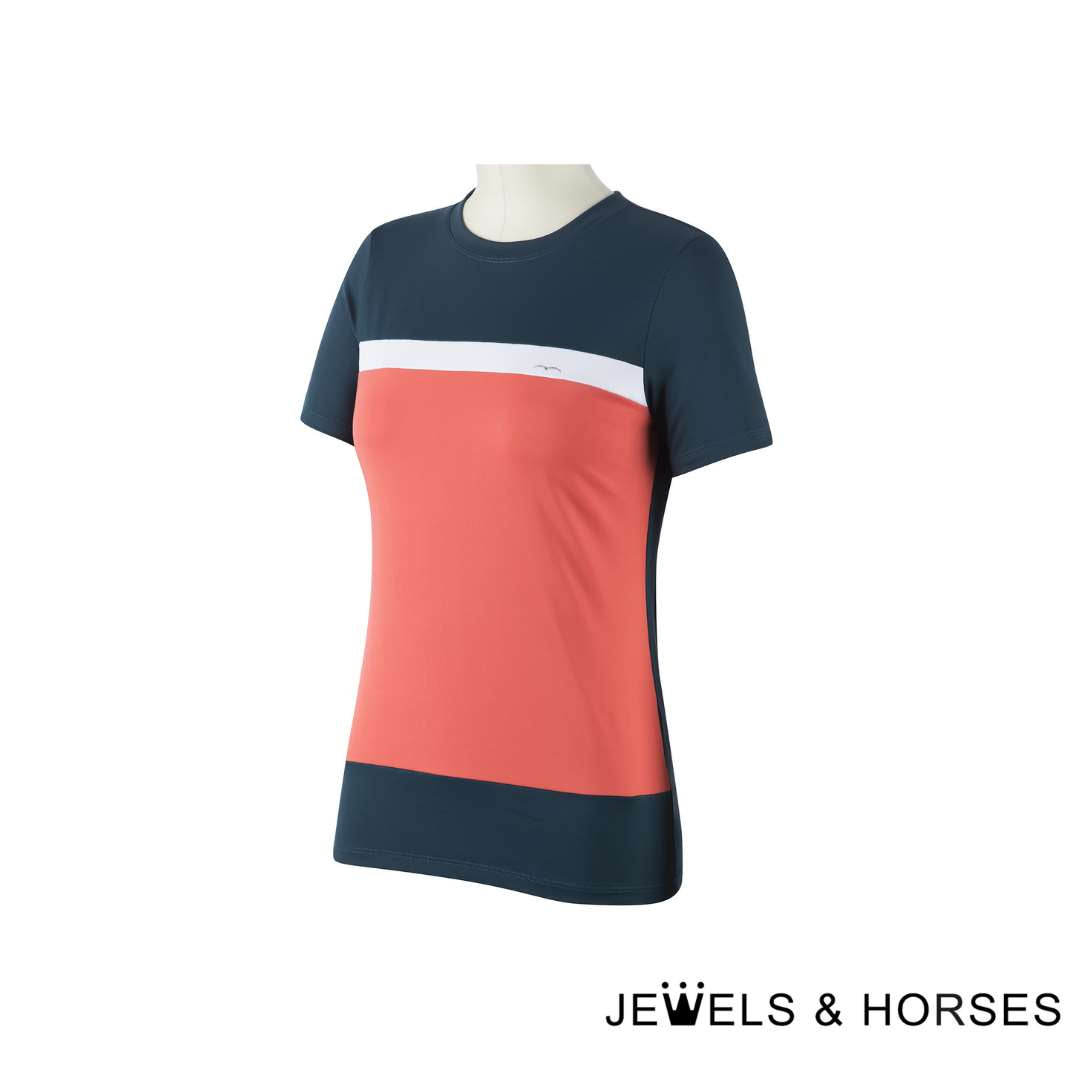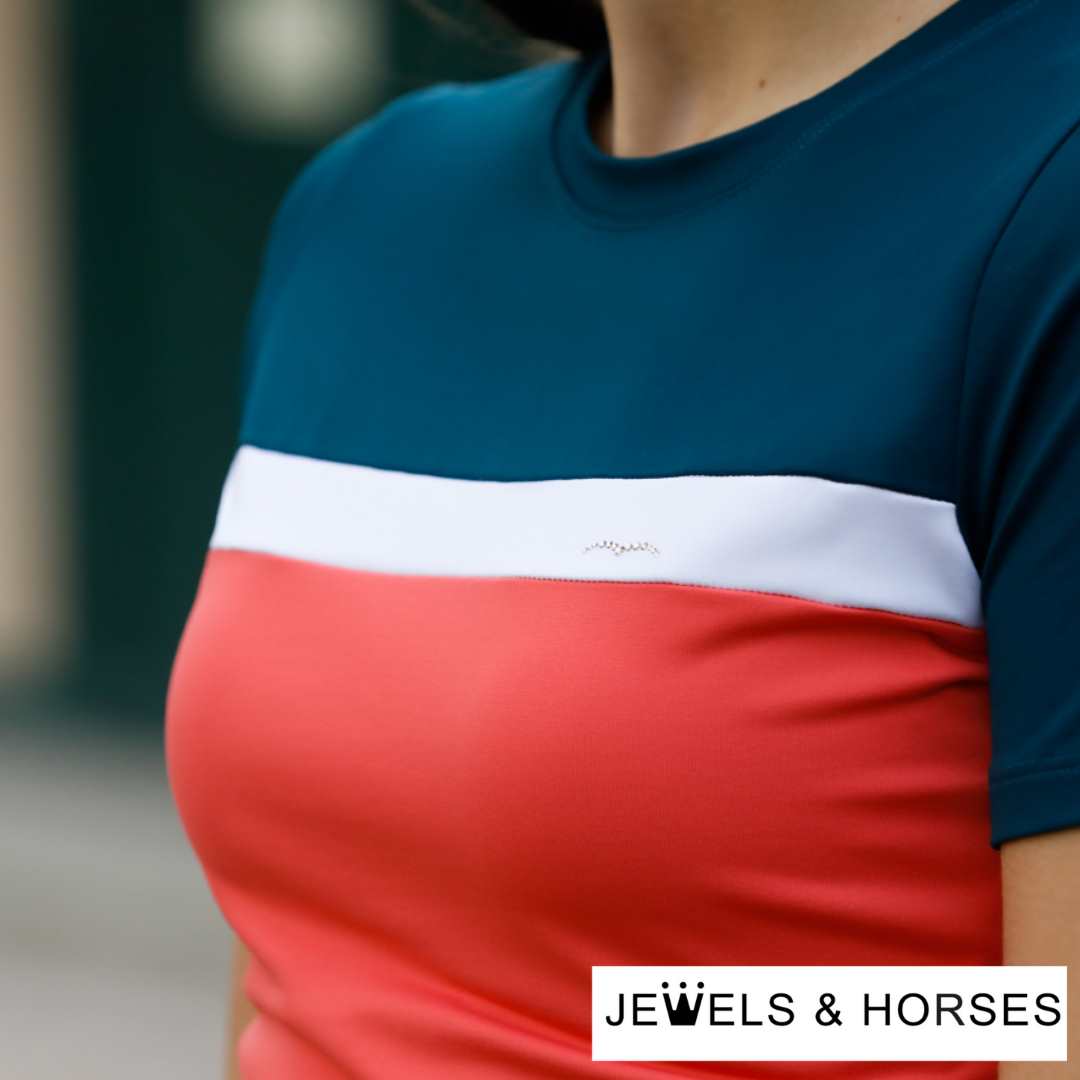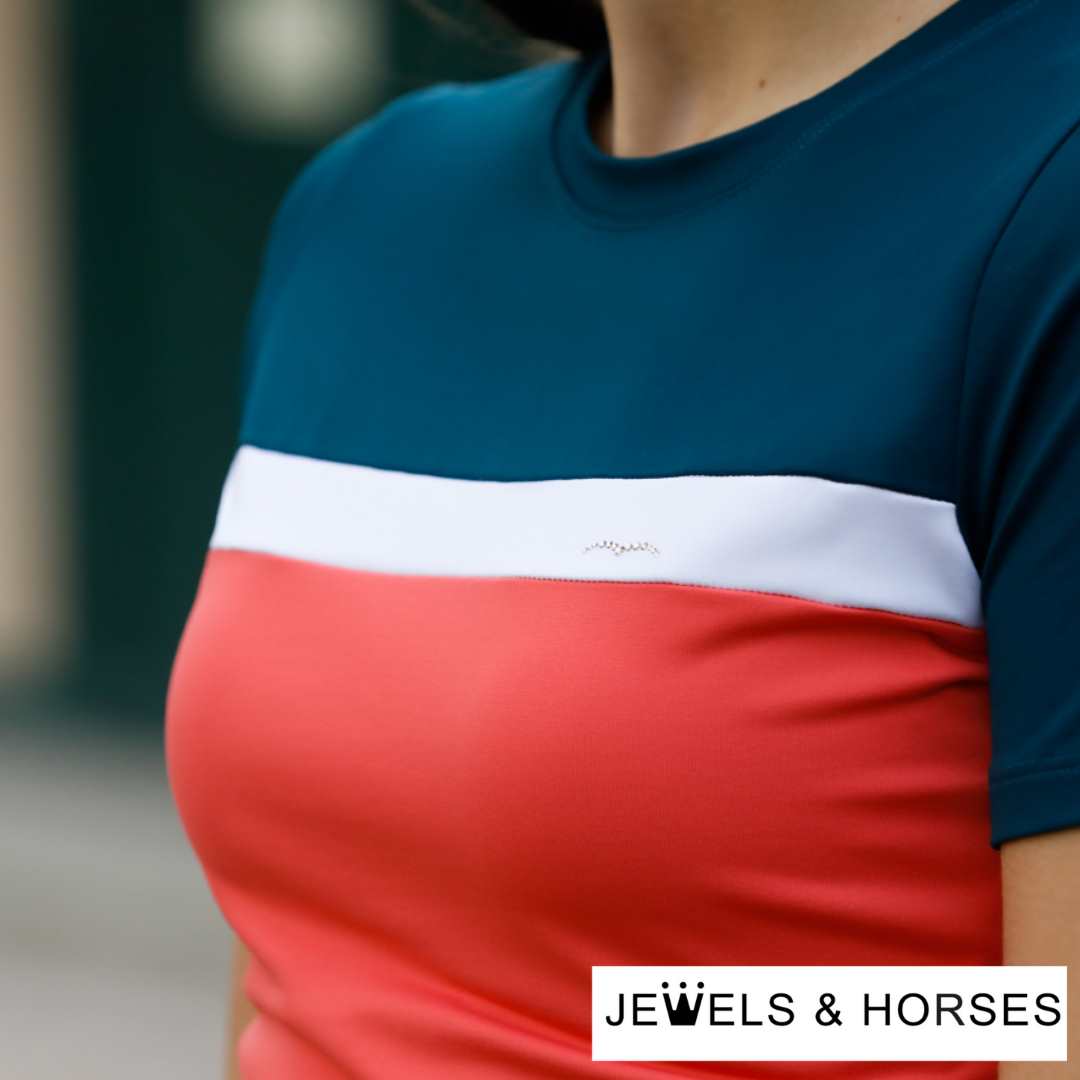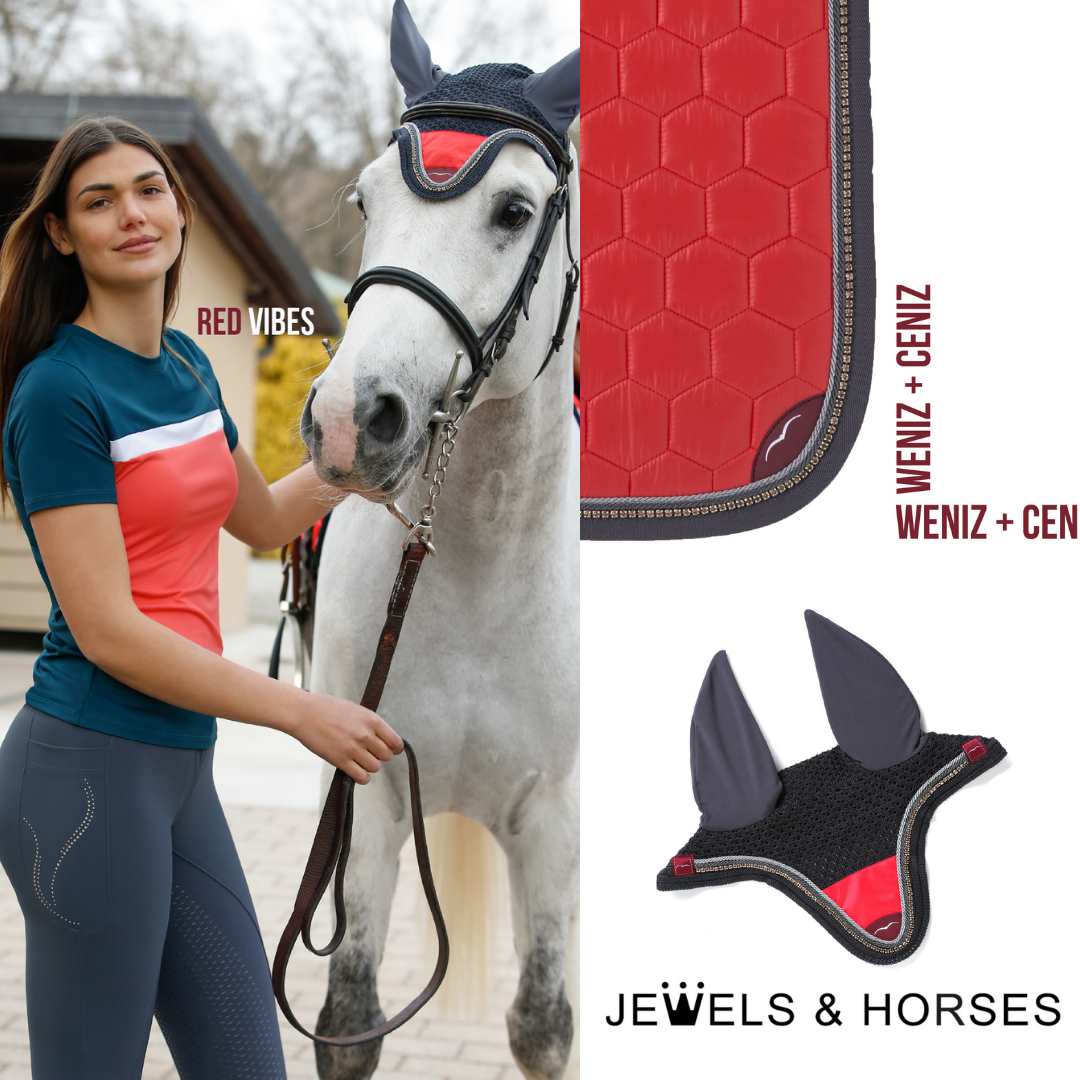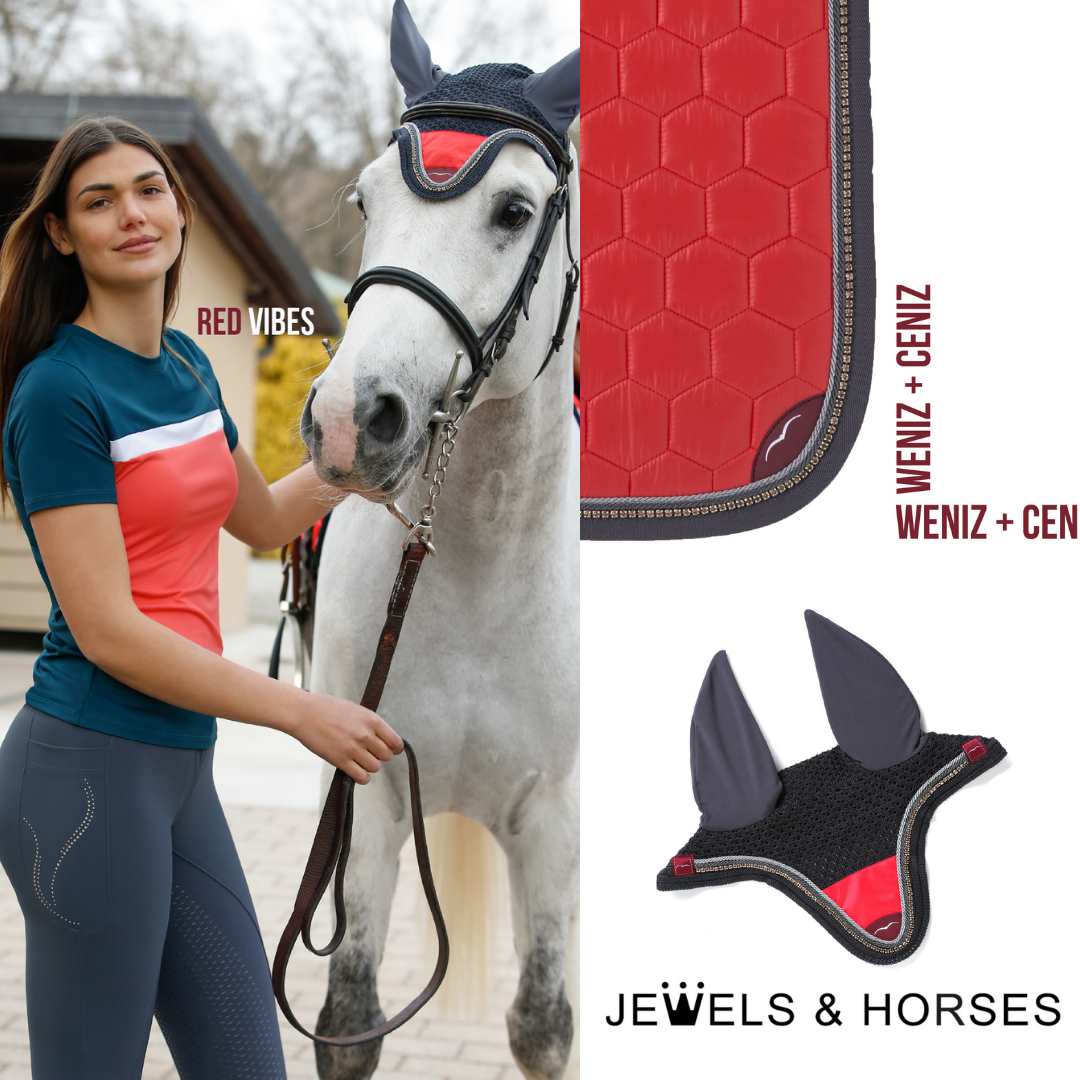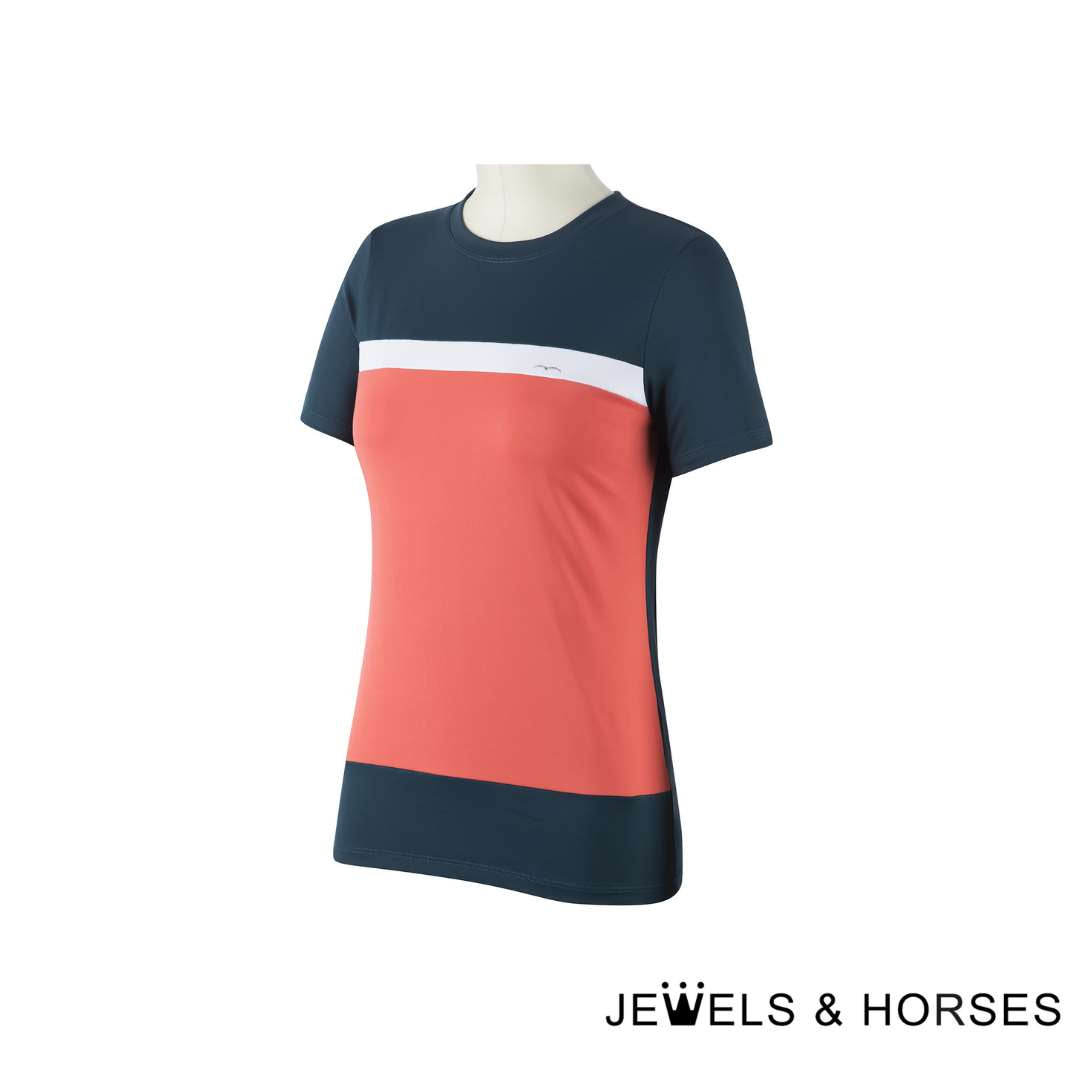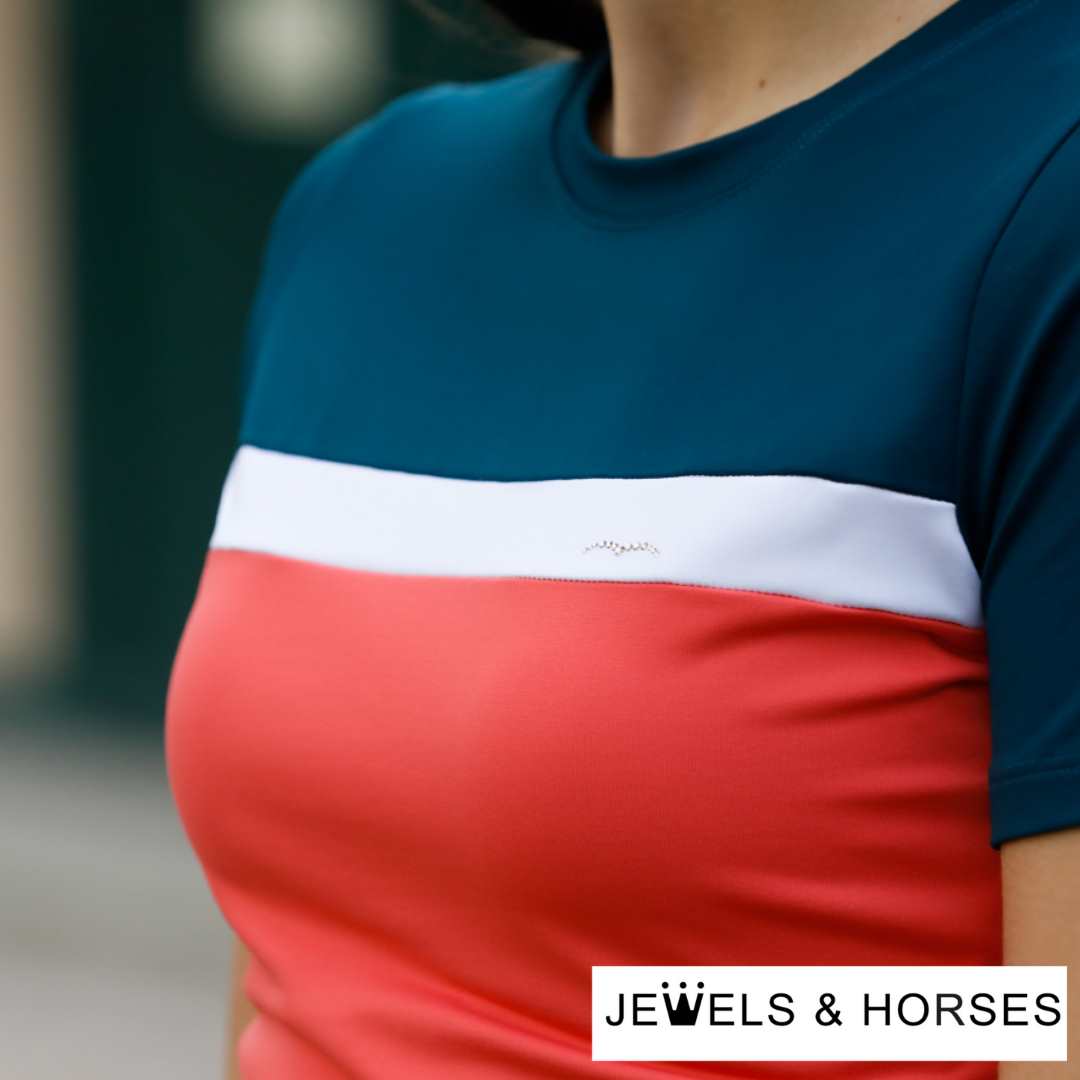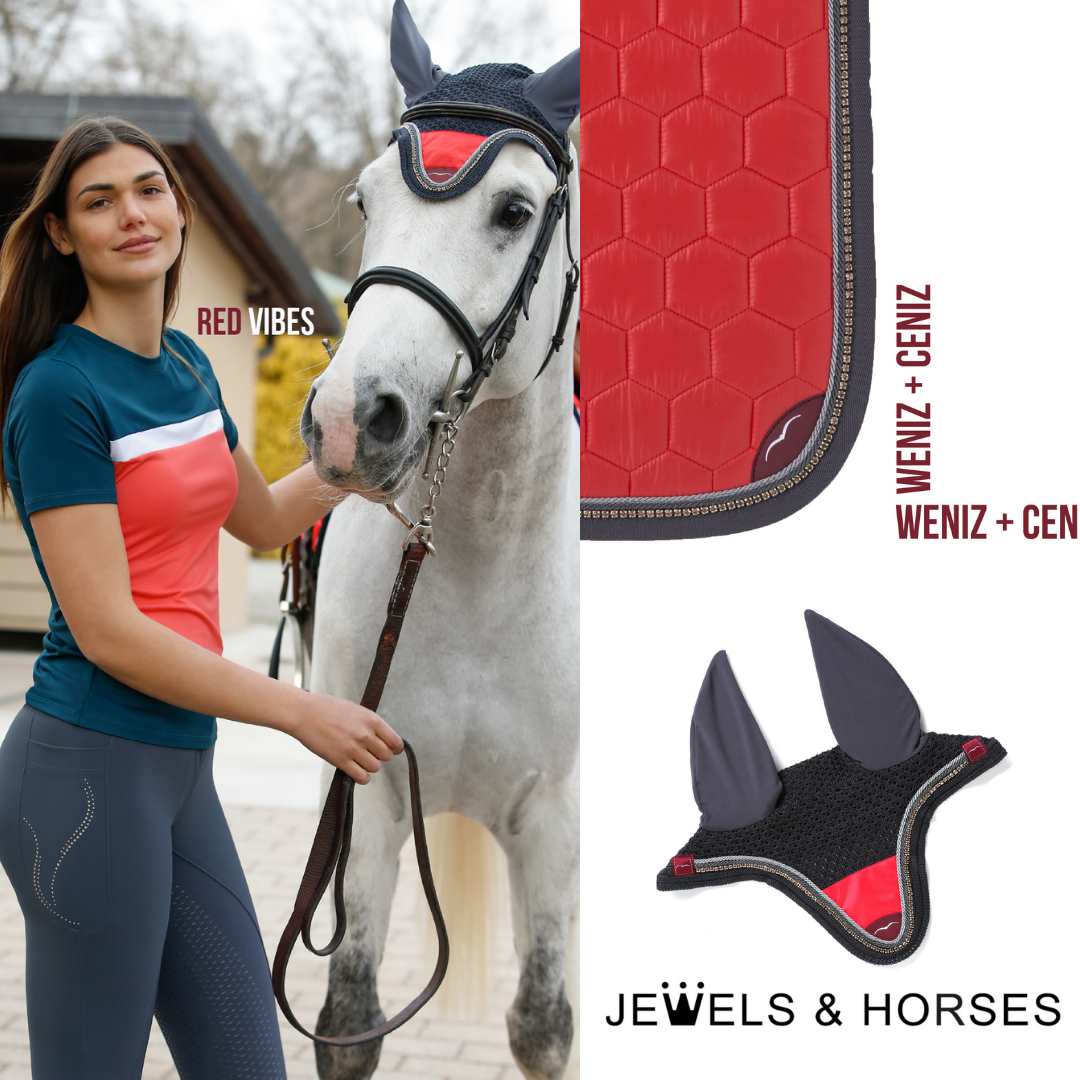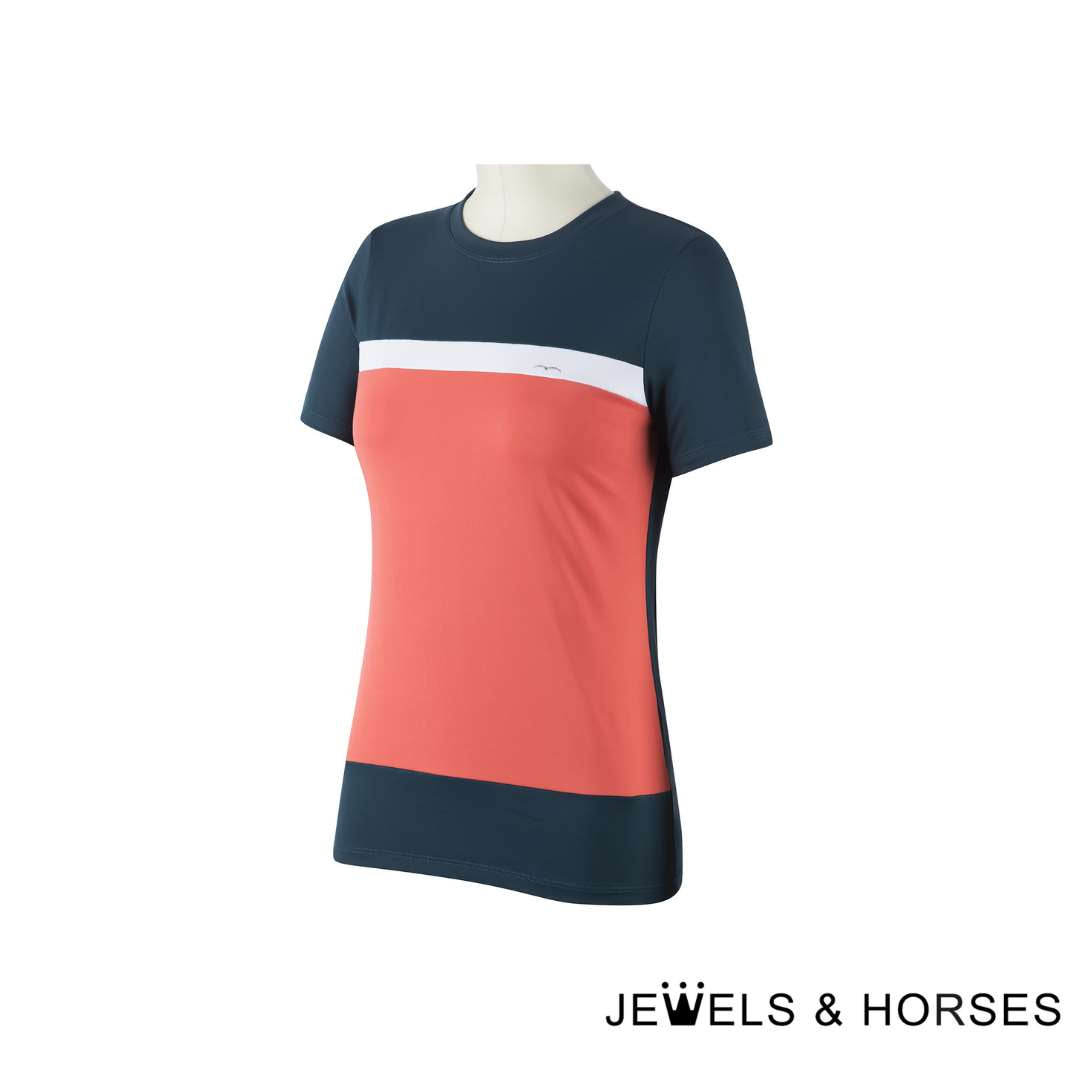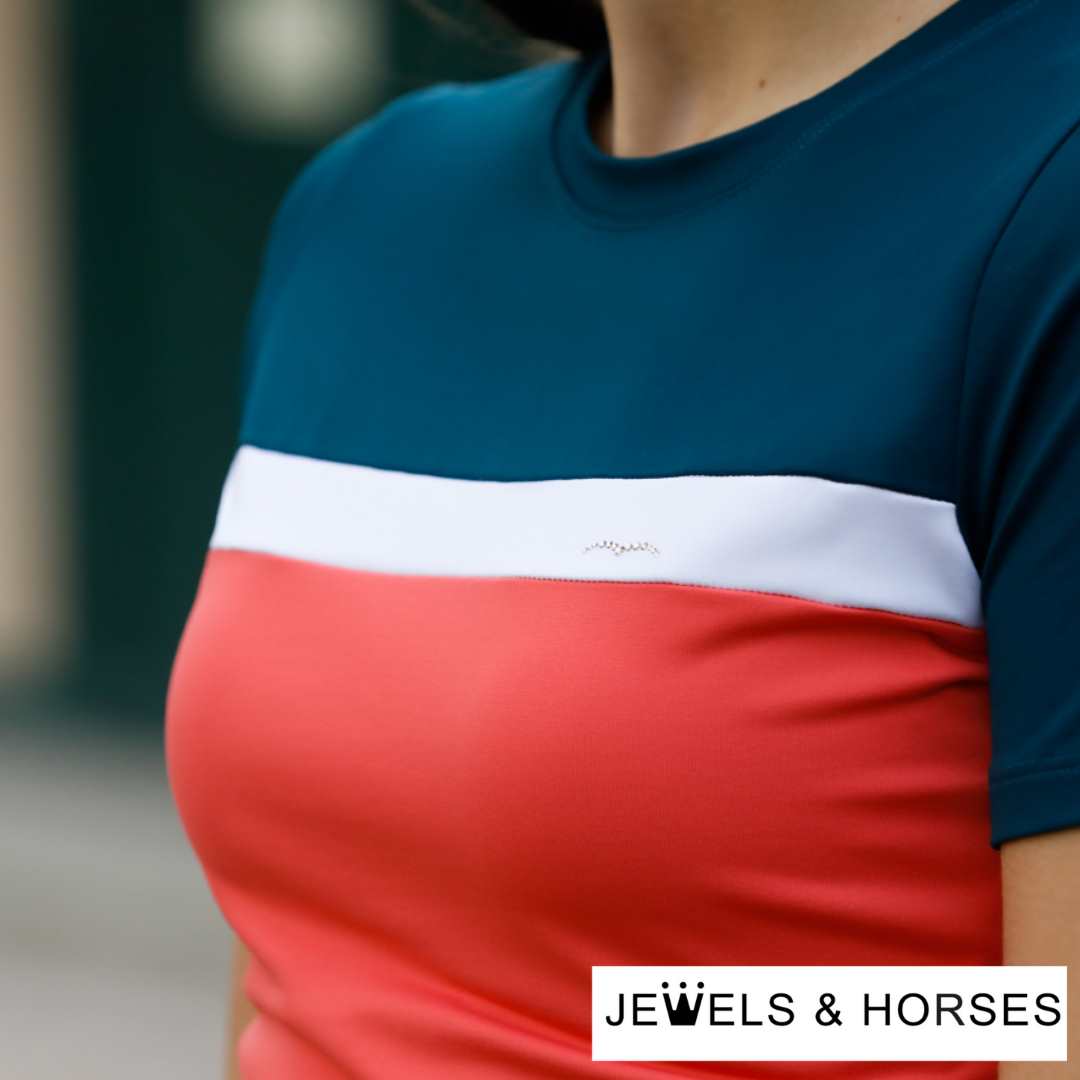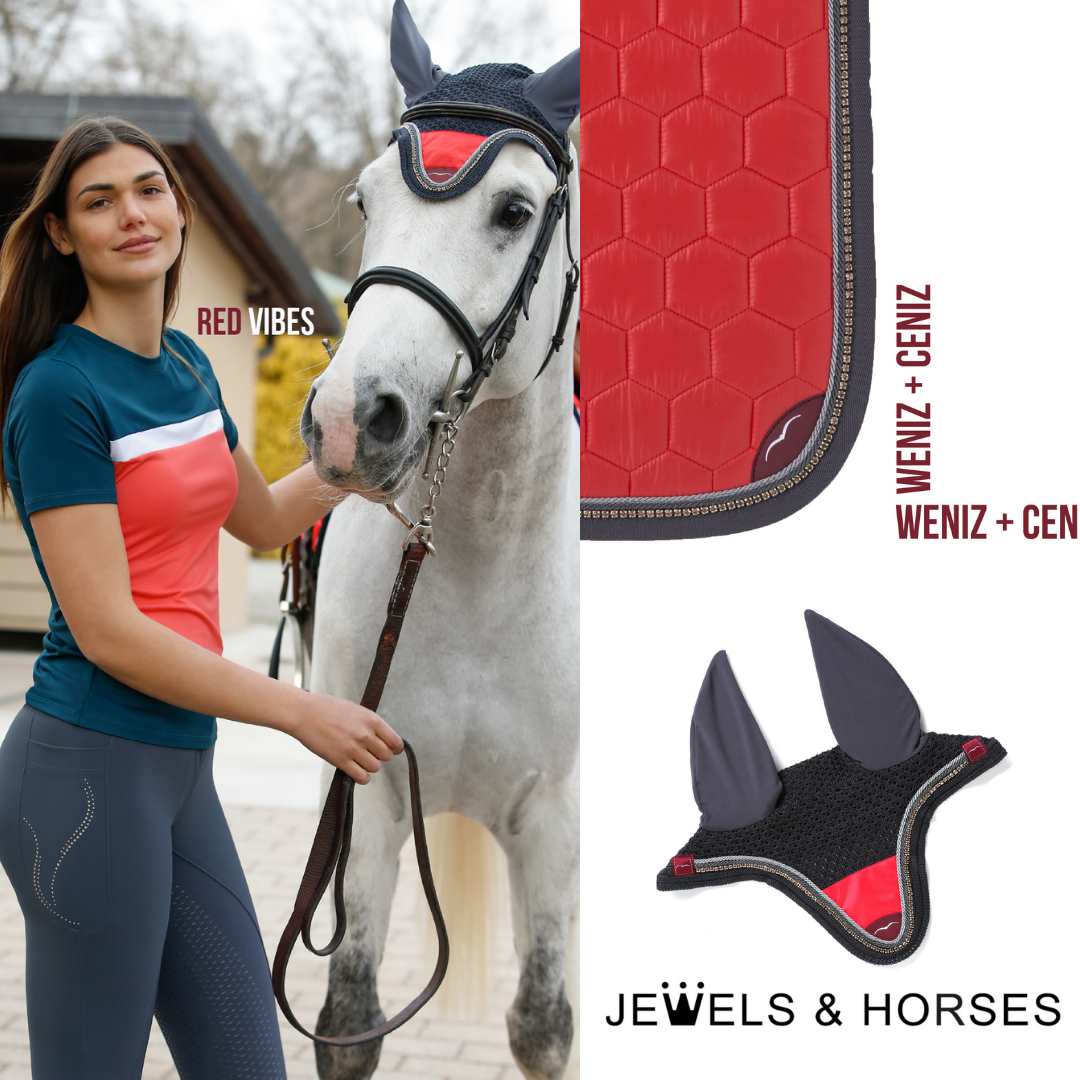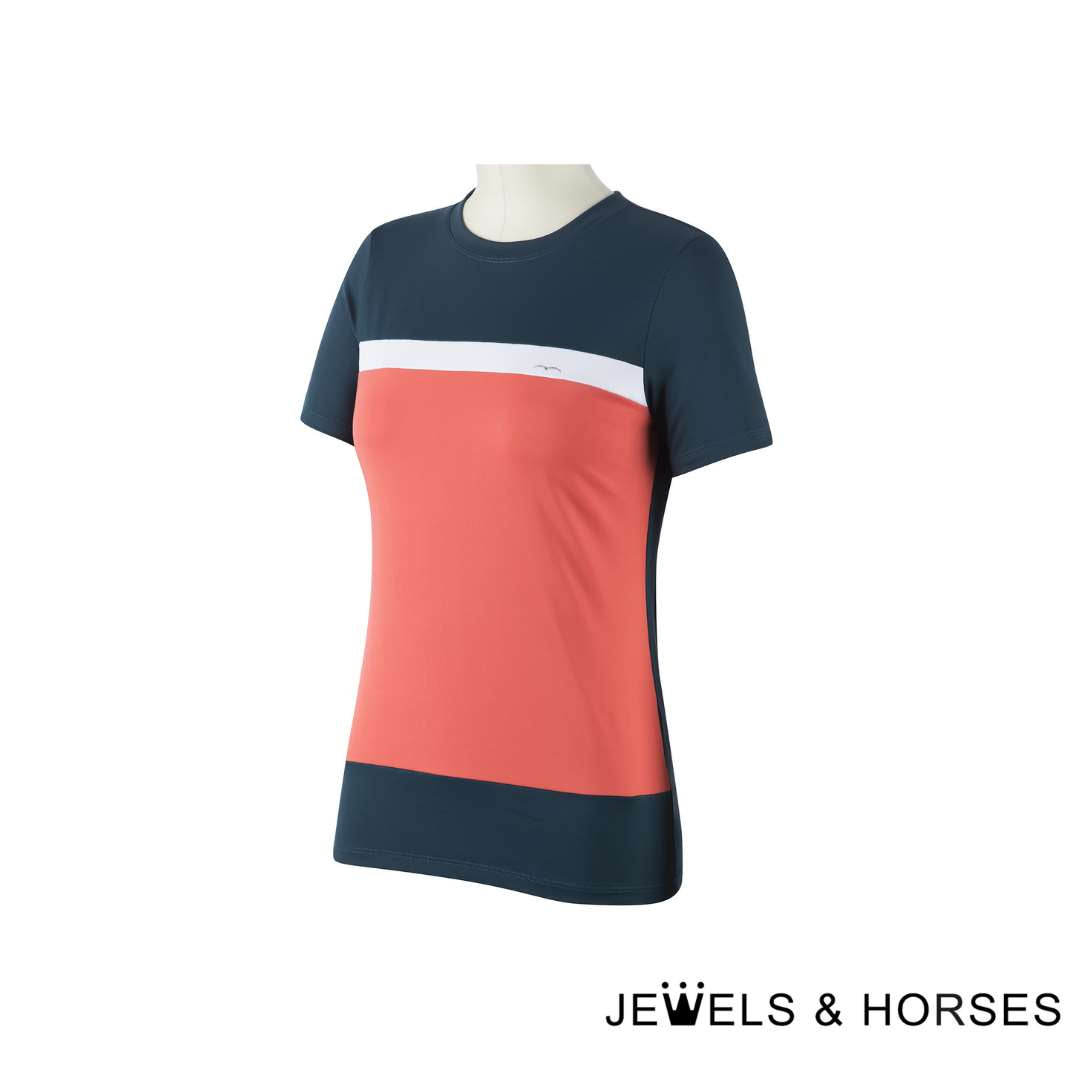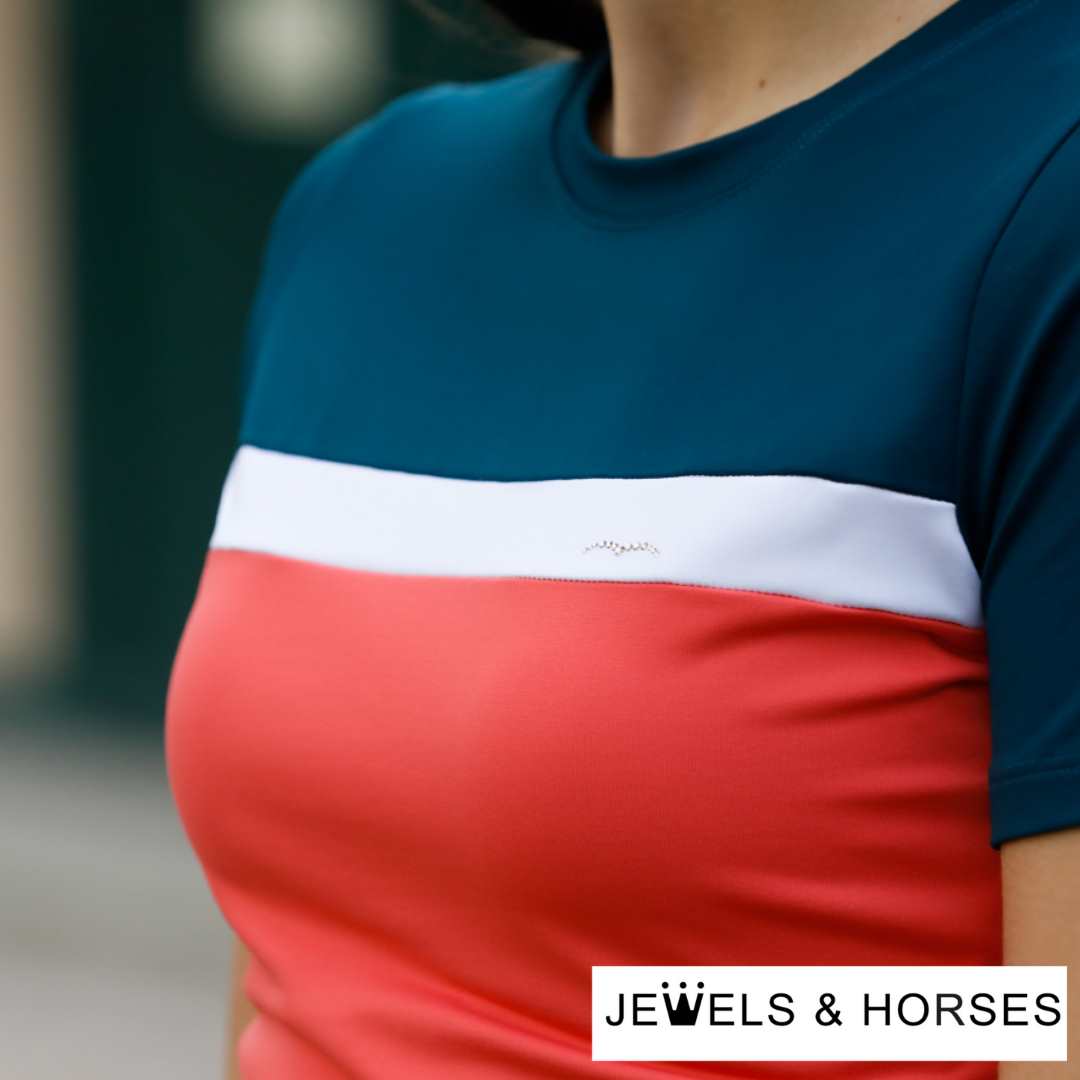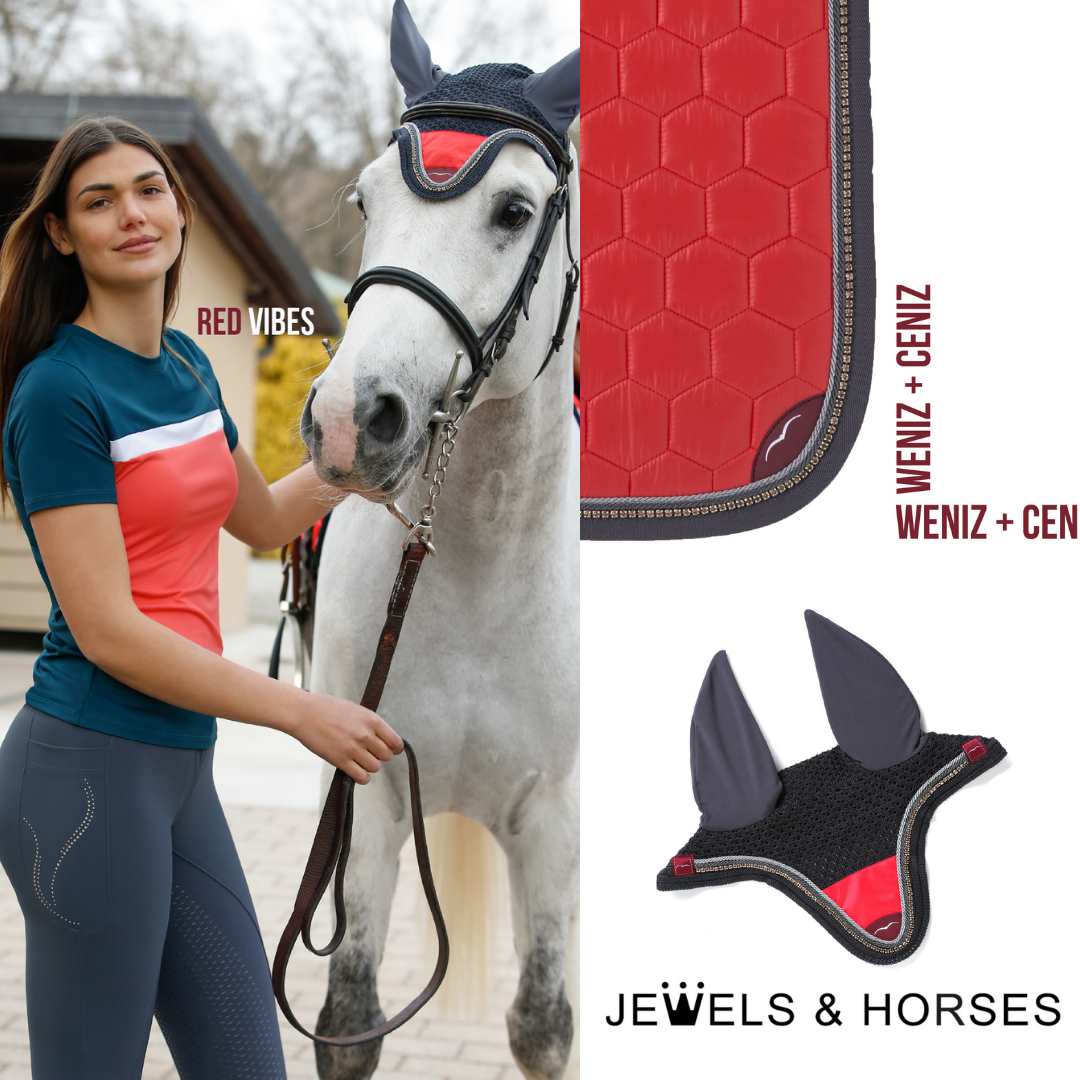 Animo Feji T-Shirt - Coral
A Limited Edition, comfortable Training T-Shirt with contrasting Blue and Coral, a round neckline & small Animo crystal Logo on the chest. This T-shirt is made of a technical jersey fabric so is light, breathable & quick drying. It is a close fitting shape.
Also Available in Coral & Turquoise. Matches perfectly with Animo Weniz Saddlepad Set. 
Material: 92% Polyester, 8% elastin