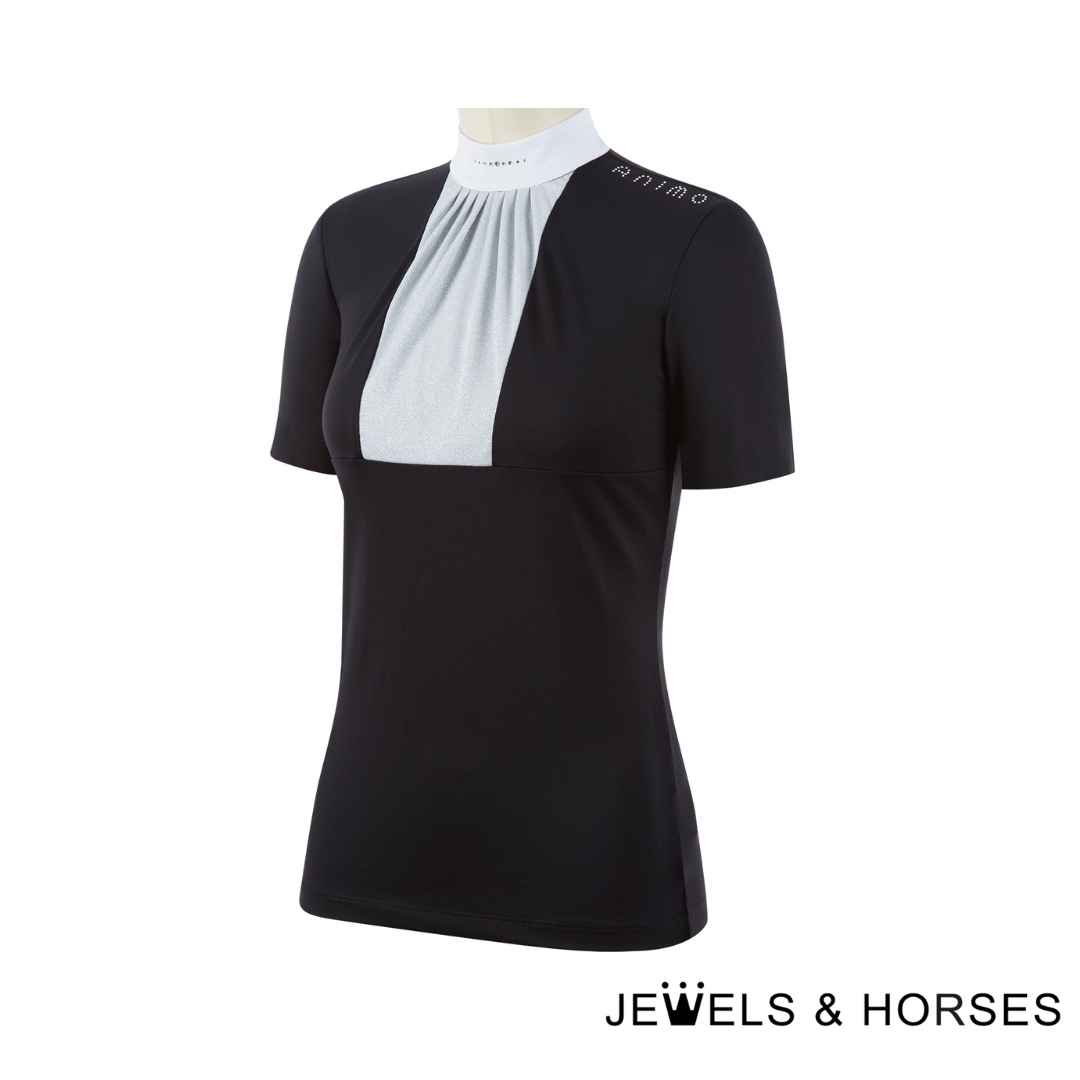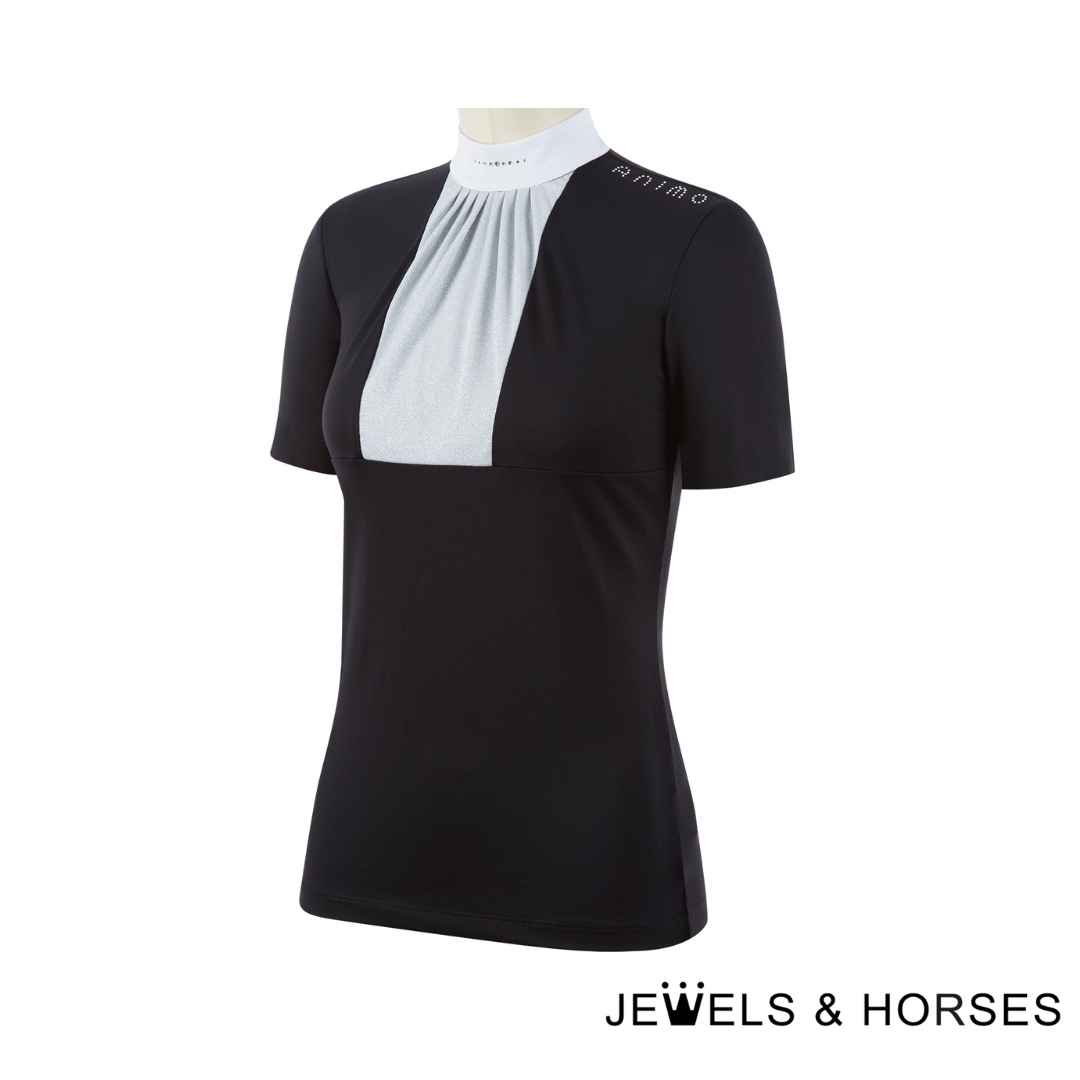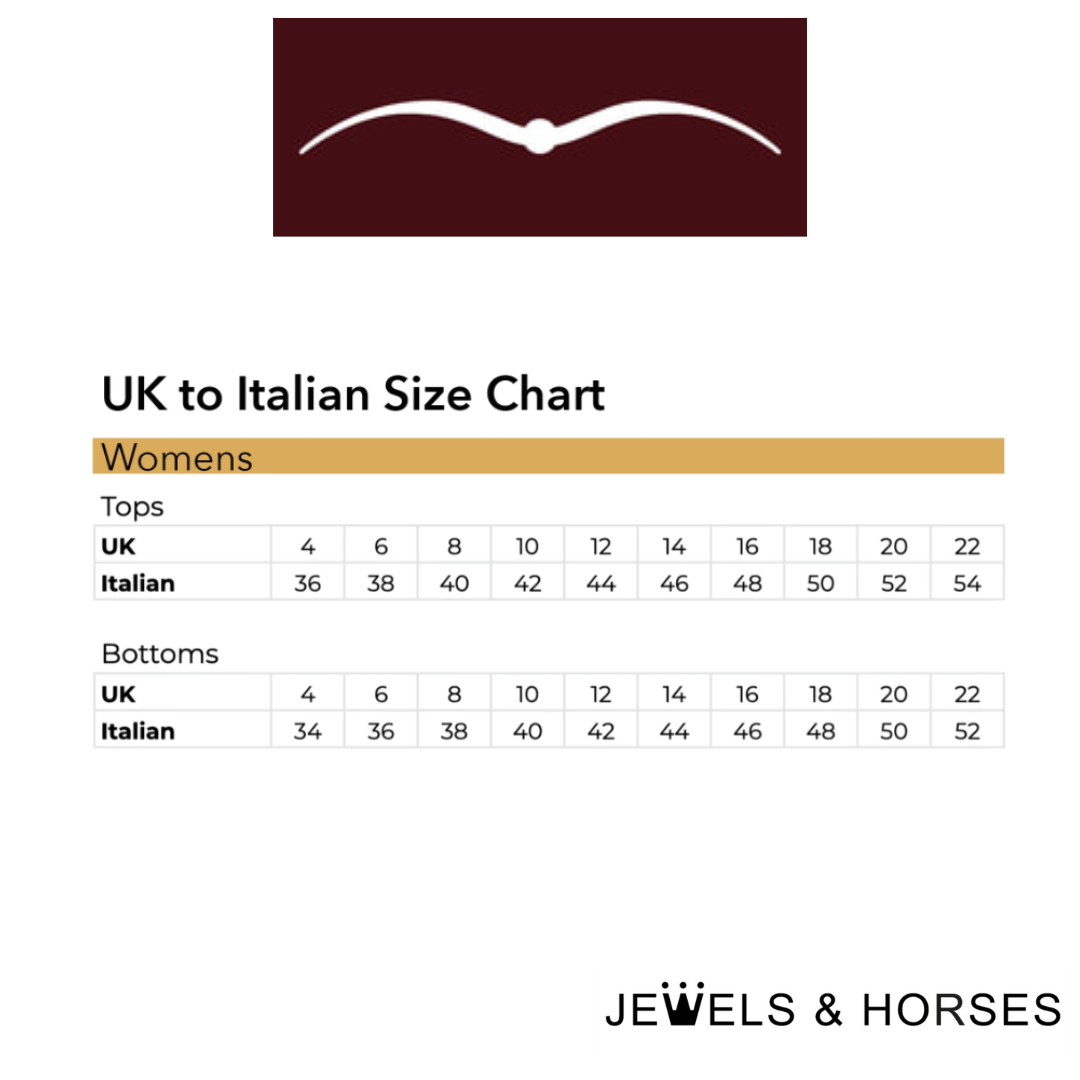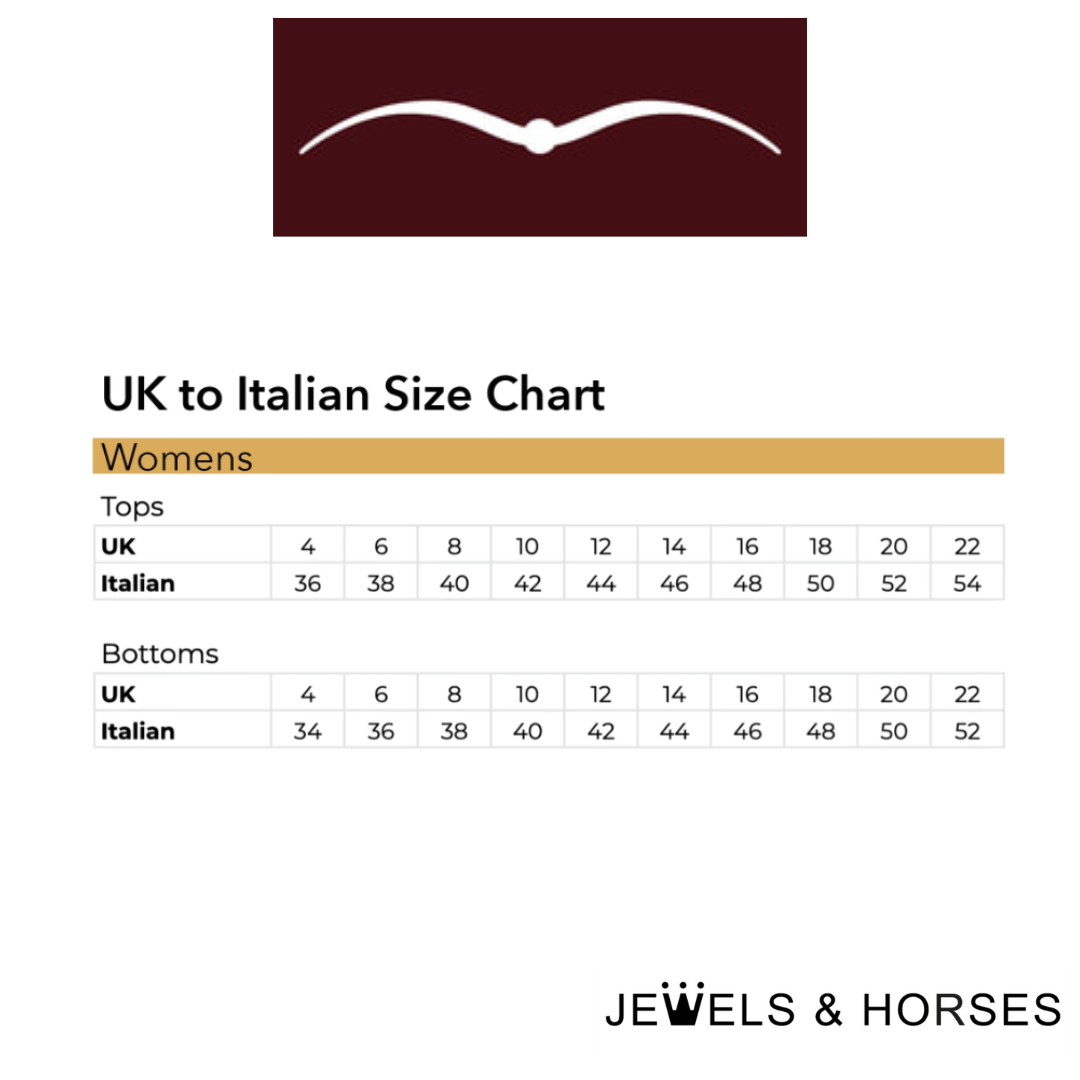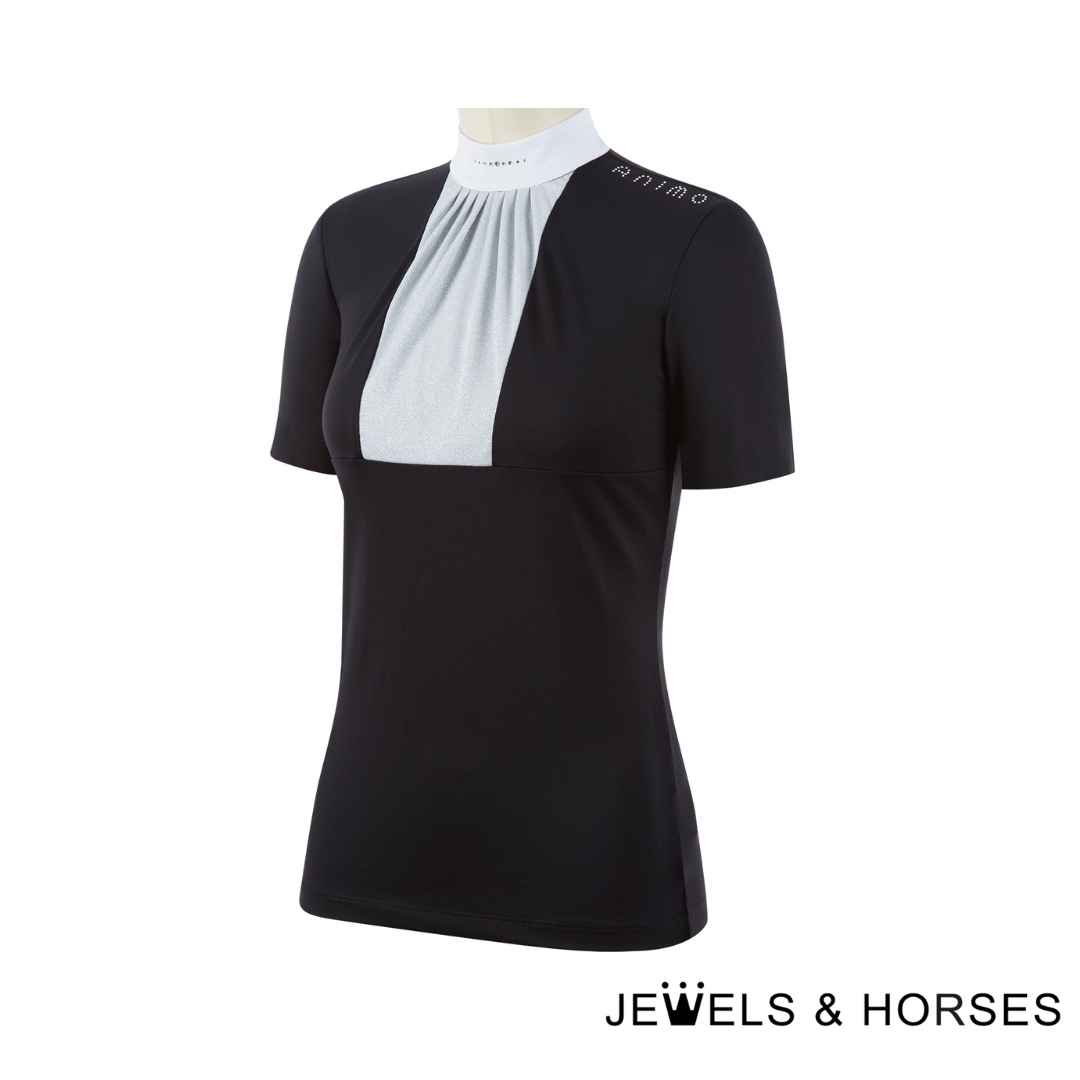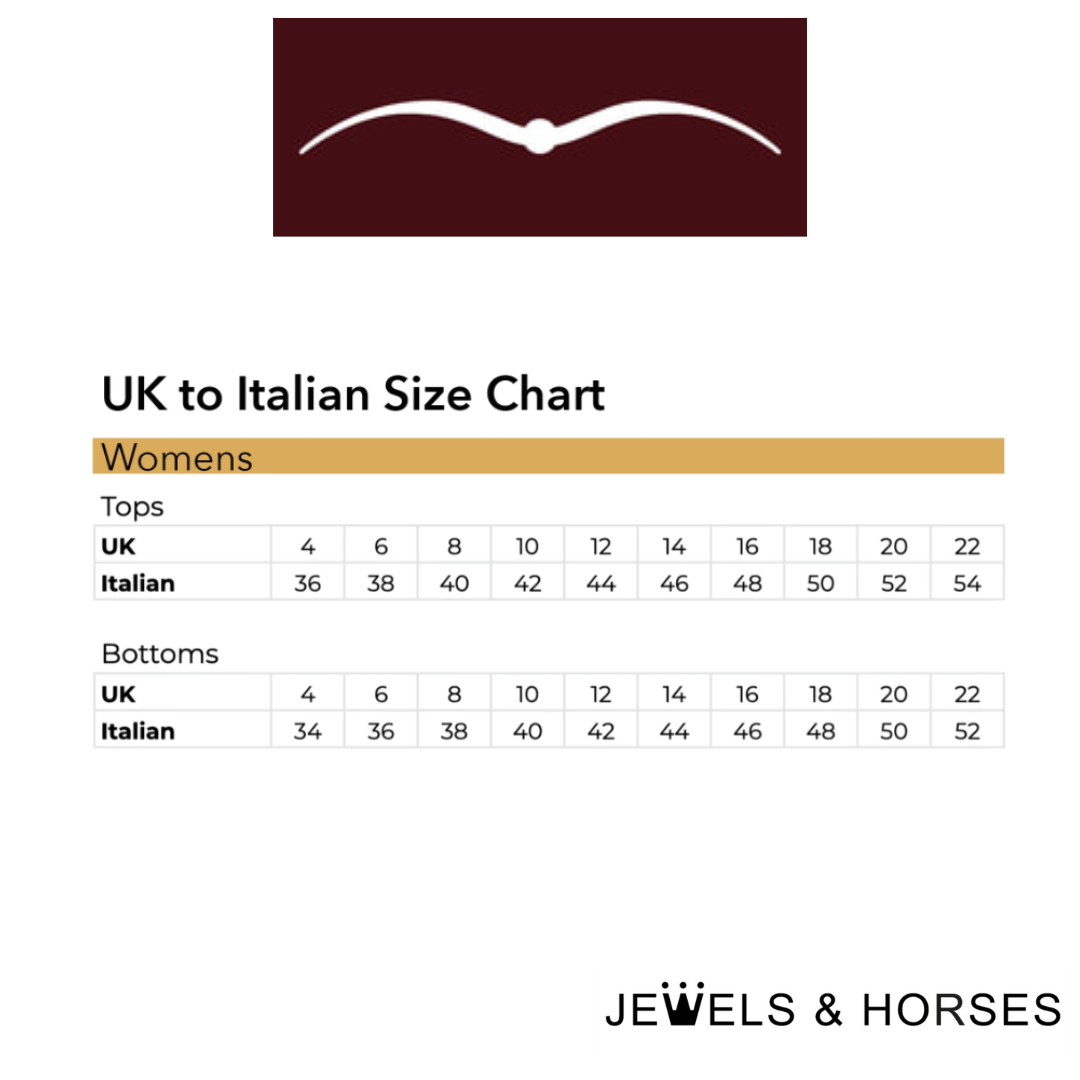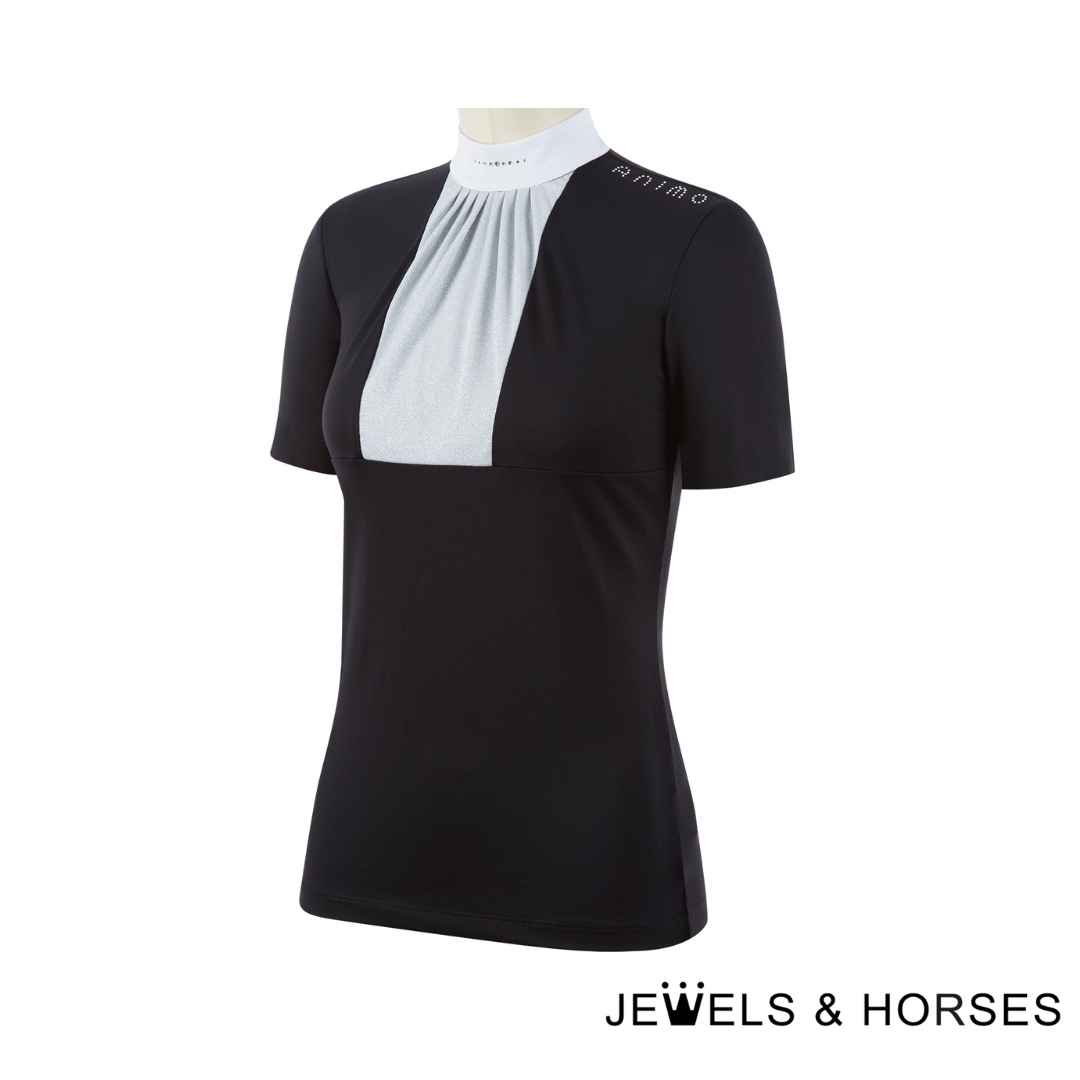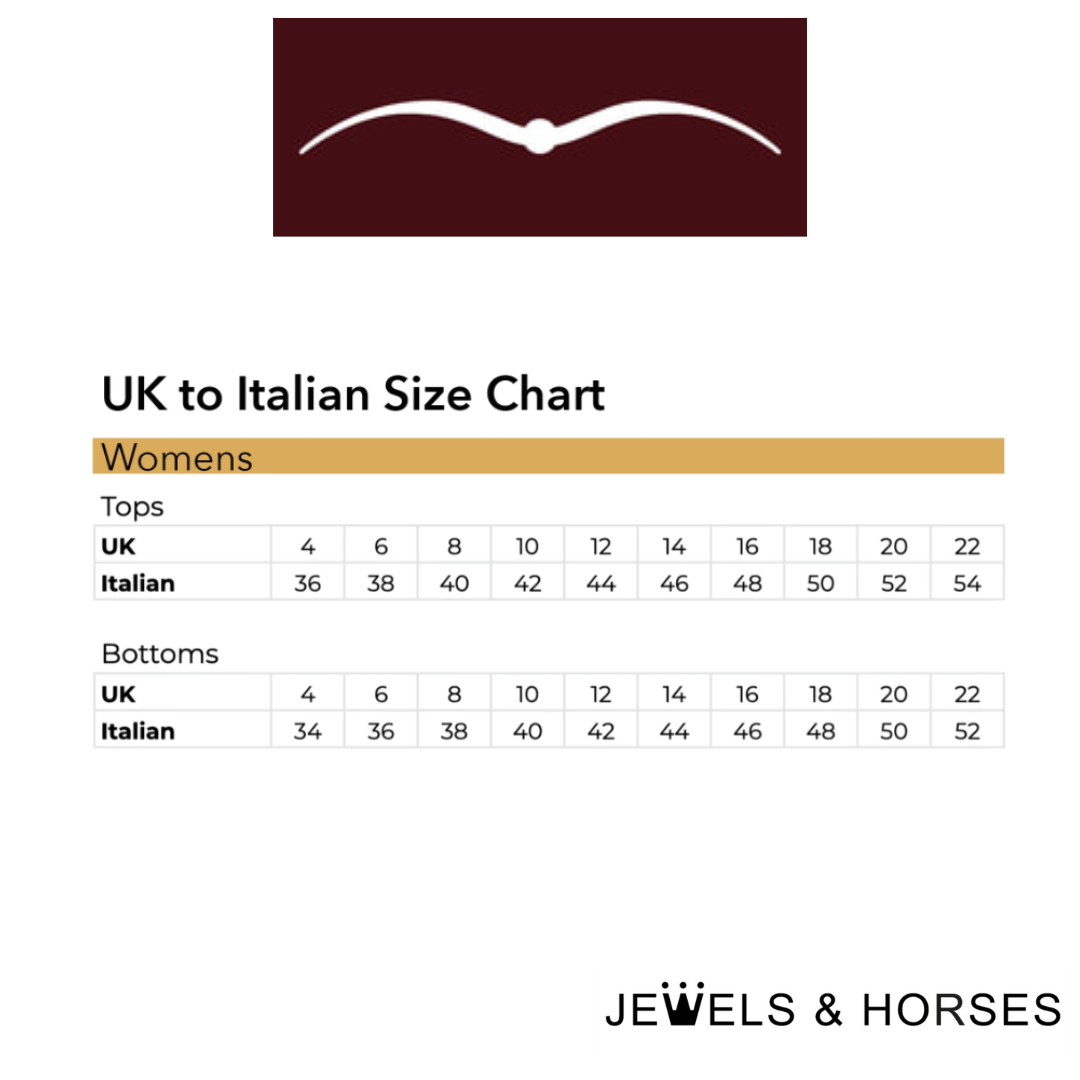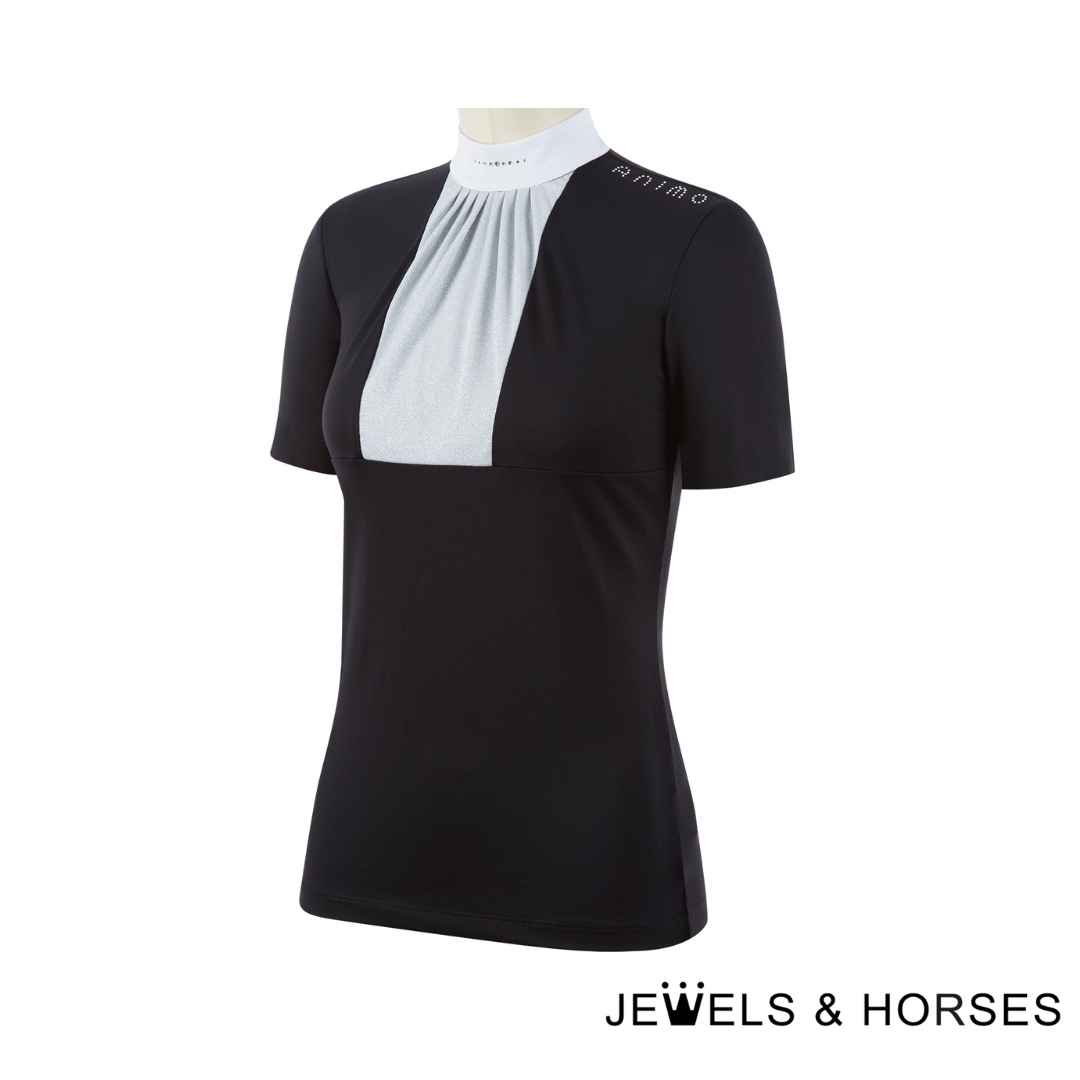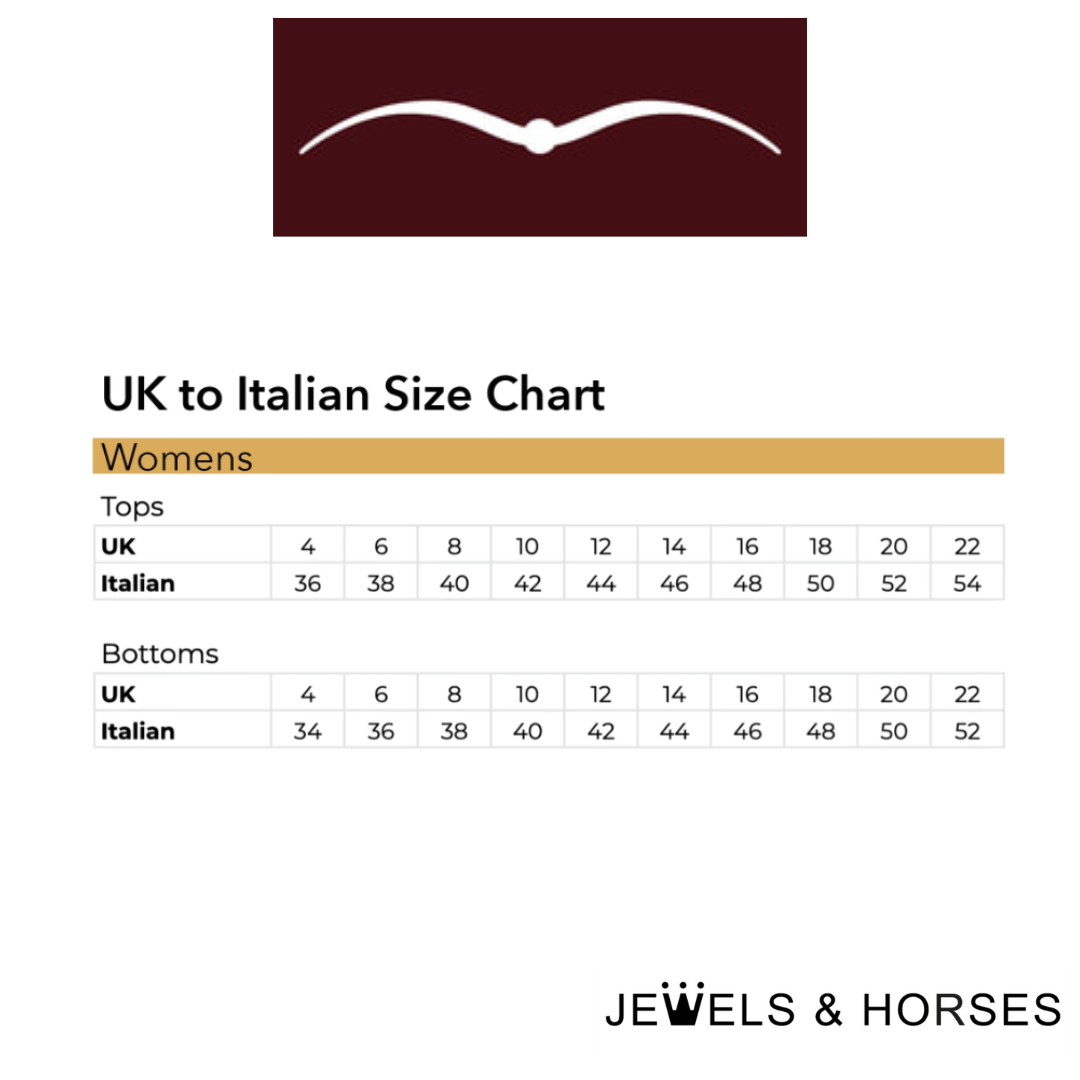 Animo Brailles Womens Competition Shirt - Nero
Looking for something a little different? Animo Brailles Ladies Competition Shirt in black takes away the stress of keeping white's white & includes a great replica of a stock with its lovely pleated front collar & crystal details around the neck. The pleating detail adds volume that a stock would add. Subtle crystals that glistens under your show jacket. Animo crystal logo on left side of shoulder.
A must-have for any competition wardrobe!
Material
90 % polyamide, 10 % elastane
white stand-up collar
logo on the left shoulder in crystal

Pleated front, replica stock effect

breathable
easy-care
elastic
Machine washable at 30 °C, Do not use fabric softener or tumble dry.