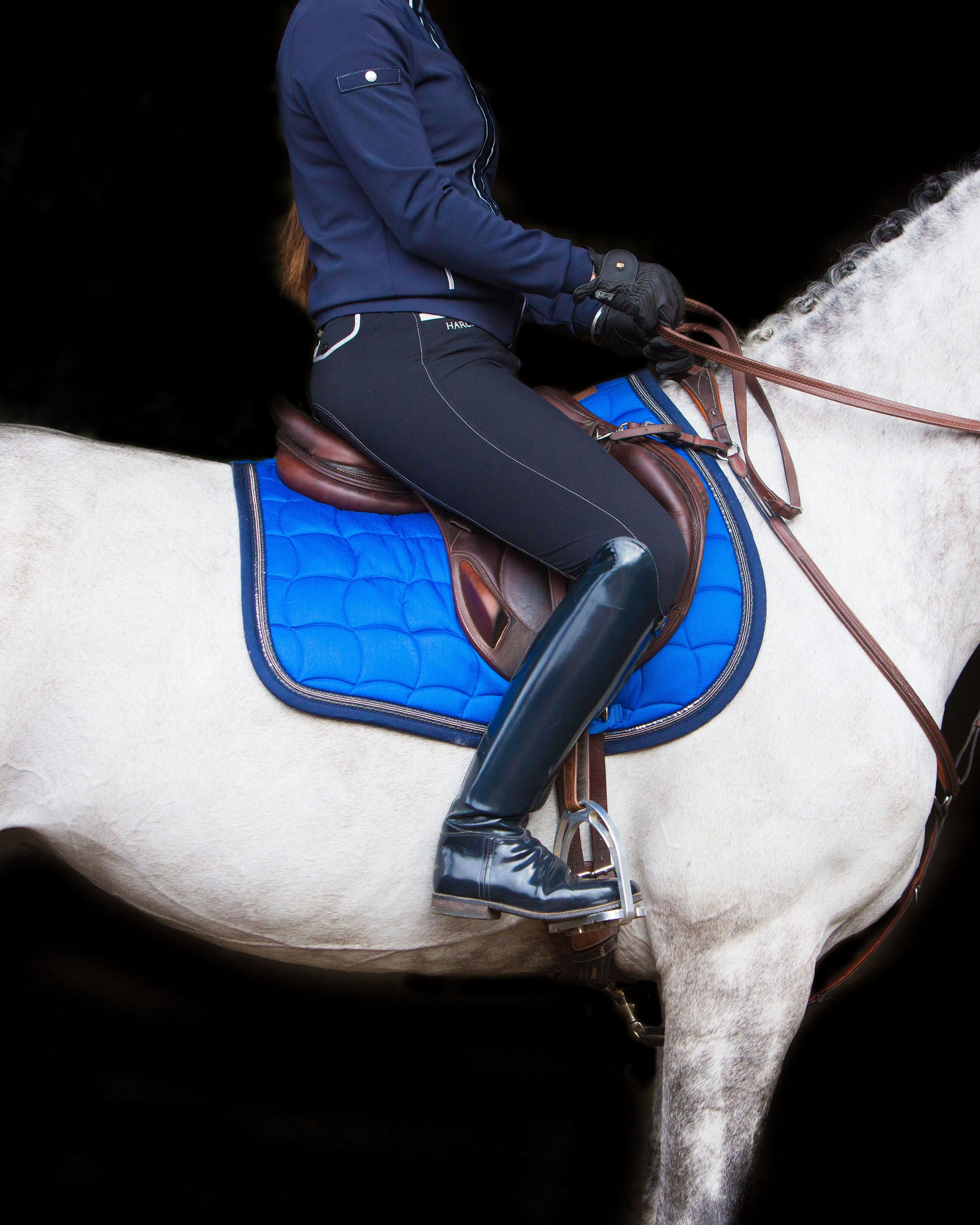 Harcour's Bio
Harcour is a French fashion brand,

created in March 2015

which has succeeded to stand out not only for its elegance but also for its creativity and advanced innovation.
Since 2017 Harcour is the Official Supplier of the French Equestrian Teams.

Harcour designs 2 amazing,

limited edition

collections

each year

to adapt to riders' everyday life and to offer them products with eye-appeal that are both fashionable & on trend. Harcour also offers 1 permanent line for training and competition.
Harcour insist on selecting top-quality materials: elasticity for freedom of movement, special composition for constant body temperature and tackiness to highly feel your horse reactions. Harcour is fast growing and its products are distributed through a network of shops in 25 countries.
 
Harcour is a super stylish equestrian fashion brand that we are so proud to stock. Since using their products, we have fallen more in love with them because of their comfort to work and ride in, the quality of materials used to make them and their flattering & fashionable look.
All details are carefully thought out. Put together with another Harcour piece- they just ooze effortless luxury! The Fitty Black Jumper combined with the Noir Jalisca Breeches makes one amazing outfit to wear.

The Horse products are just beautiful to look at. The Royce Fly Veil and matching Silver Saddle Pads make such a stunning combination. These are Available in Electric Blue (Pictured Below), Black with Red Binding, Navy, Grey with Navy Binding and Navy with Electric Blue Binding. 

 
#jewelsandhorsesboutique #harcour #beautifuldetails #sadiepennphotography #photoshootwithhorses #equestrianboutiqueinberkshire #kepitalia #showjumping style #lovehorses #horsefashion #equestrianstyle #shopthelook